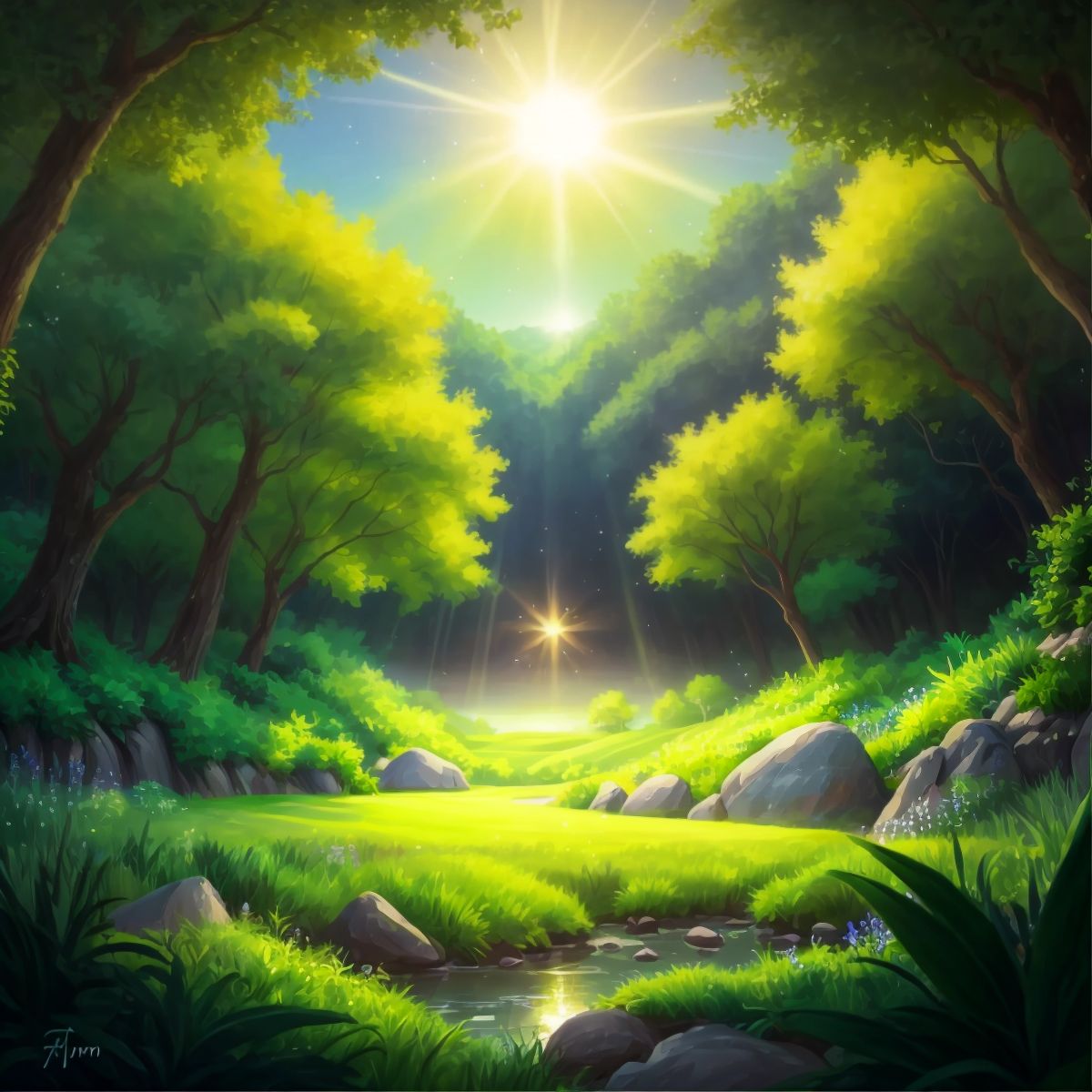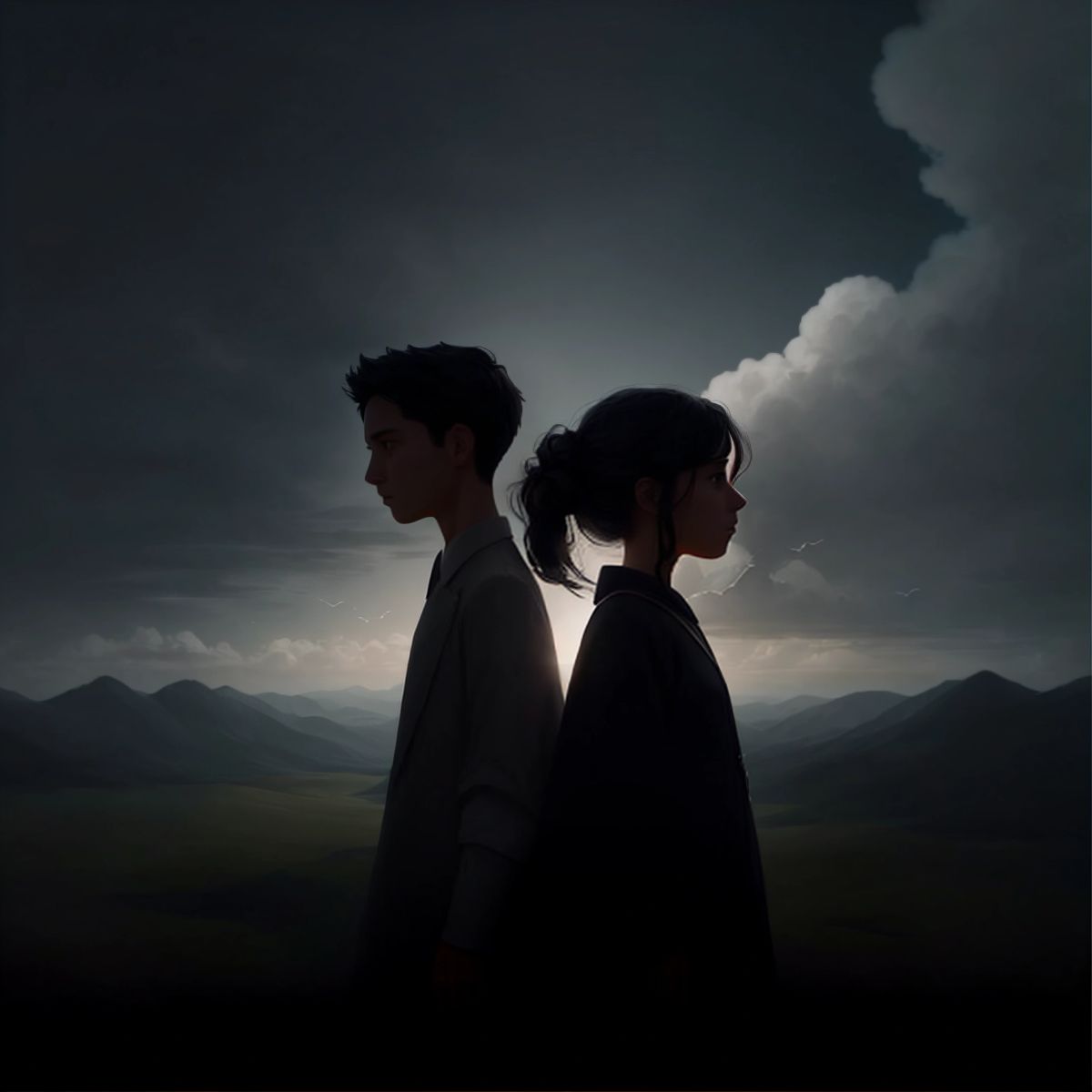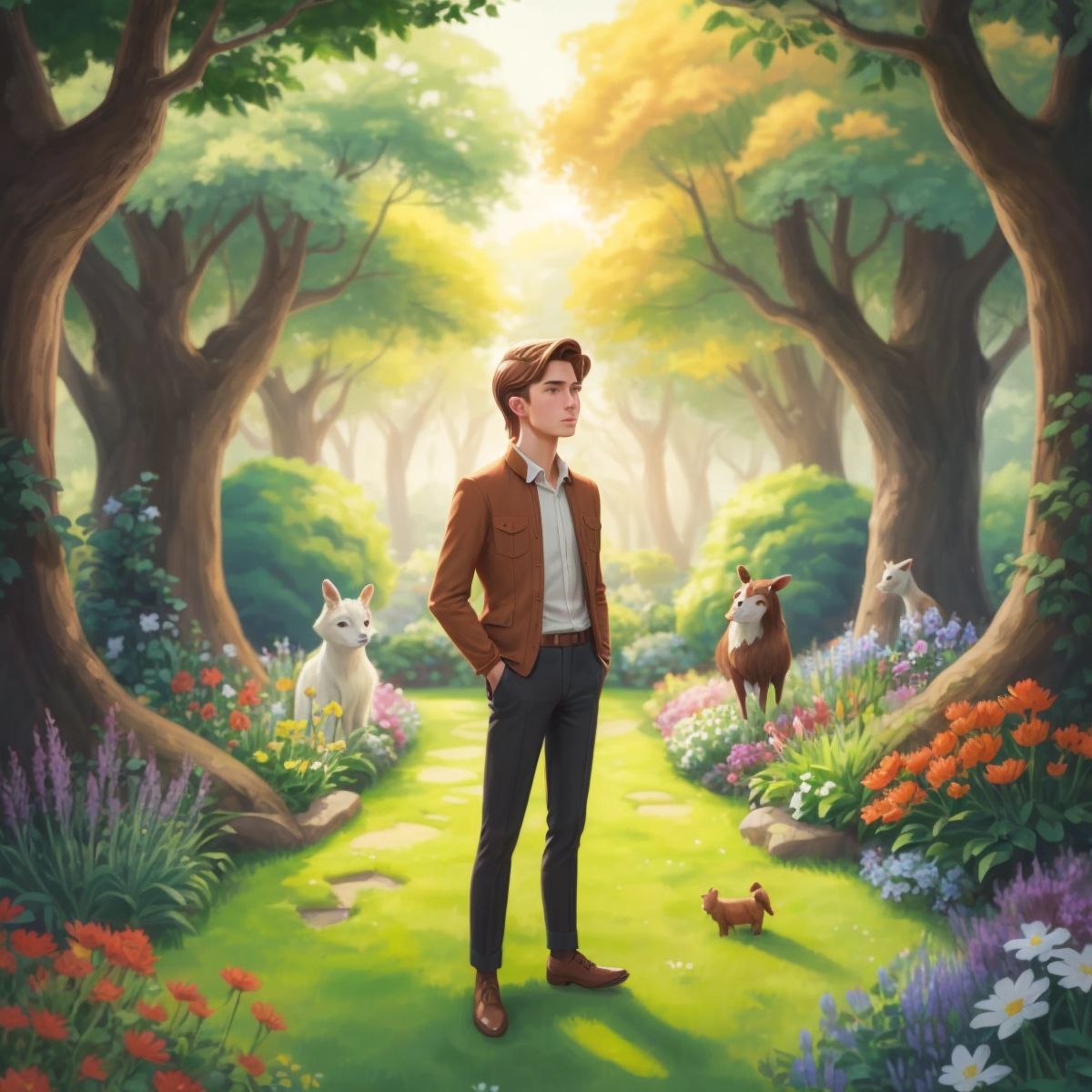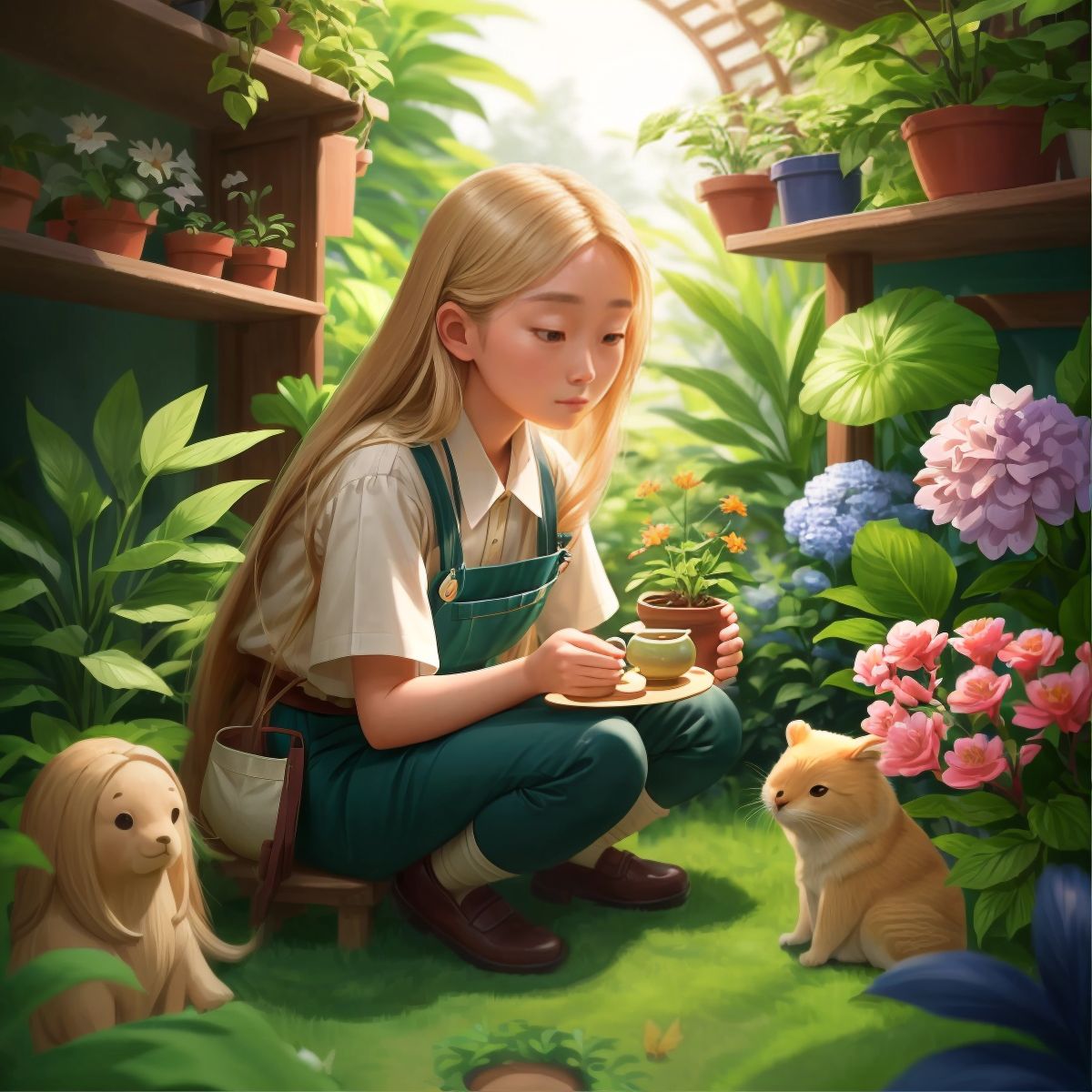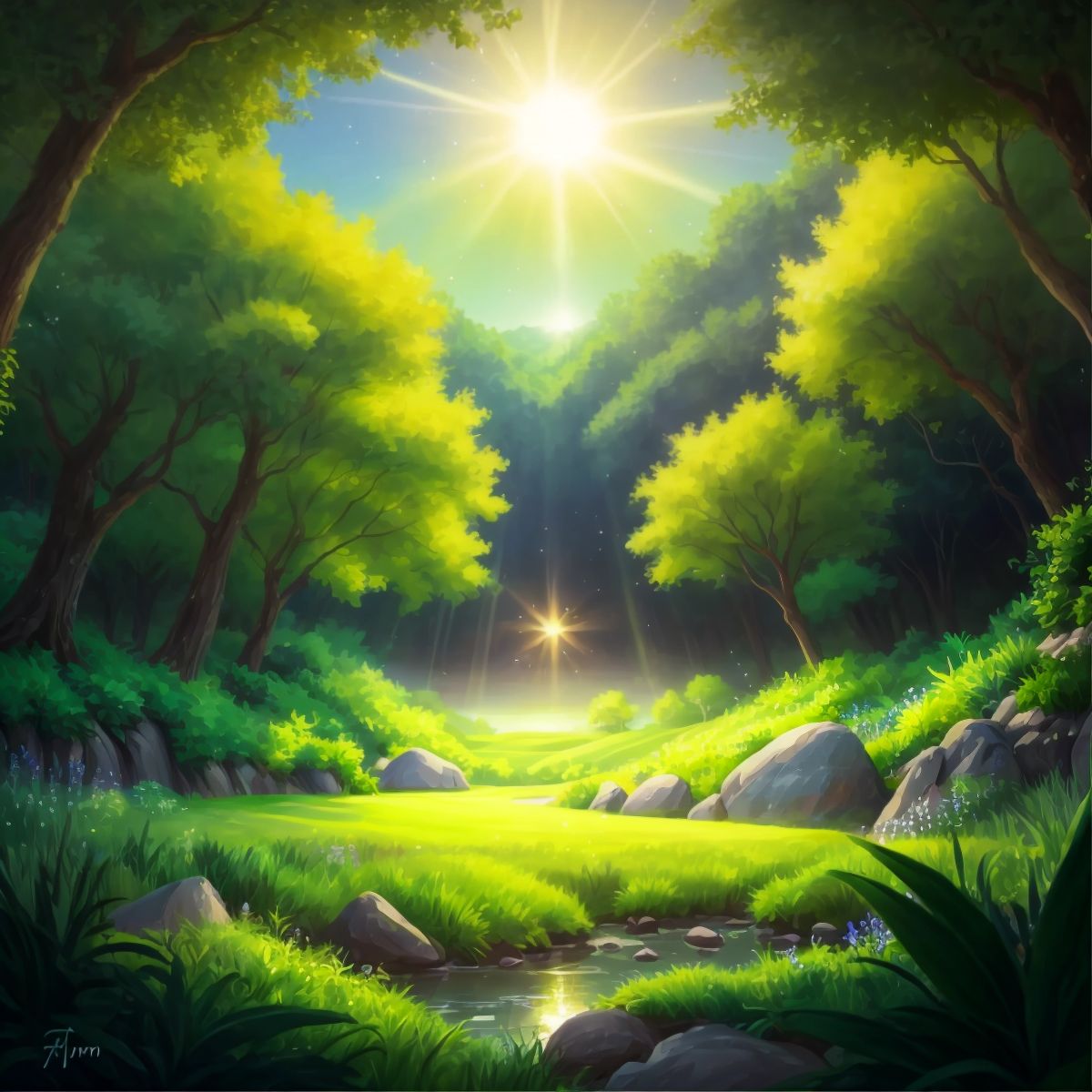 Illustration 1: An empty, serene landscape depicting the moment of creation with a burst of light in the background symbolizing the birth of Earth. The foreground is lush and green, with no characters present.
In the beginning, there was nothing but darkness and silence. Then, with a great burst of light, the Earth was born. The sky was painted with shades of blue, and the land was covered in lush greenery. The oceans teemed with life, and the air was filled with the sweet songs of birds.
1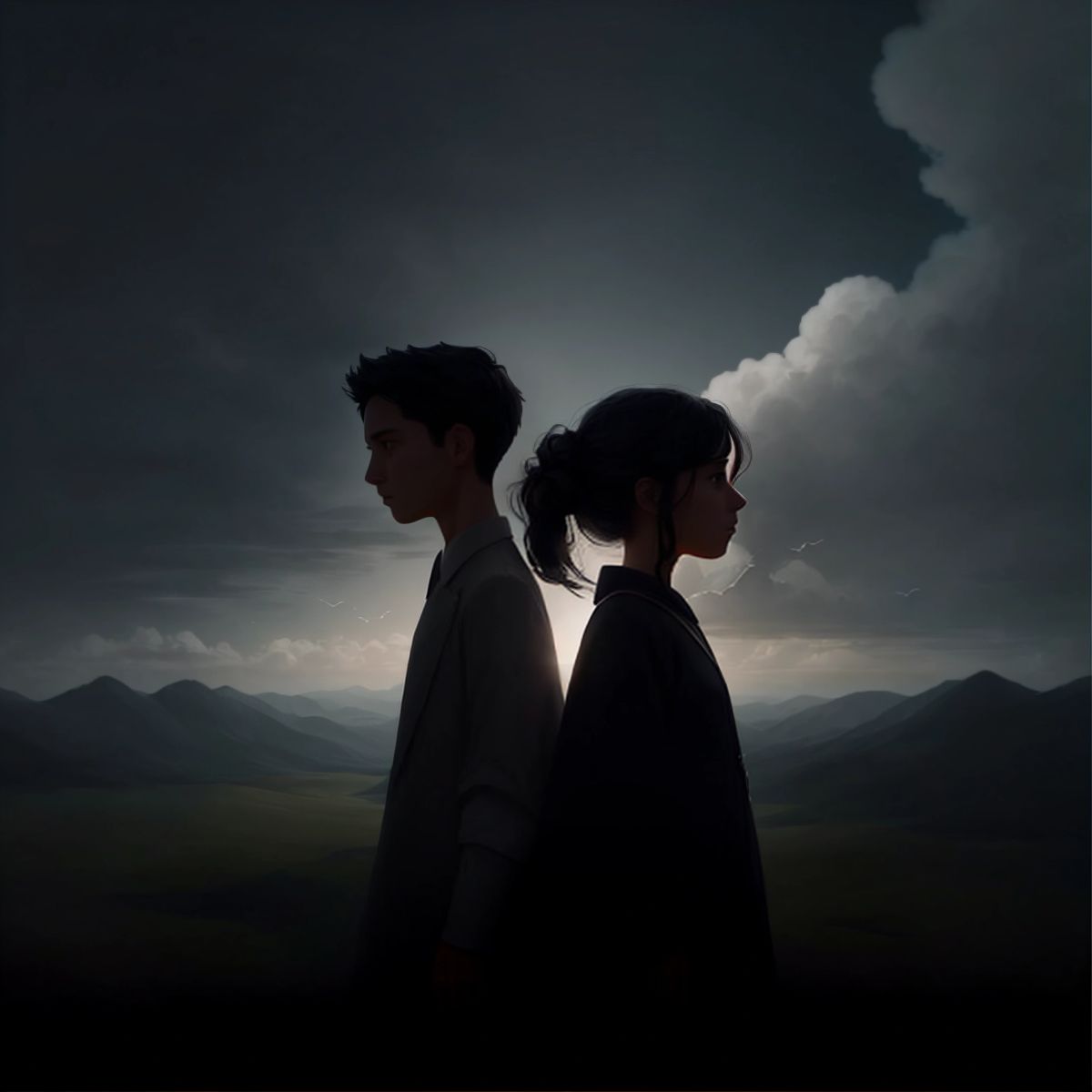 Illustration 2: A symbolic representation of good and evil with a serene sky and land on one side and dark, shadowy figures on the other, but without any specific human characters.
As the Earth flourished, so did the forces of good and evil. God, the embodiment of love and kindness, watched over the Earth with a caring eye. But lurking in the shadows was the dark and sinister presence of evil, seeking to sow seeds of discord and hatred. The battle between good and evil raged on, shaping the destiny of the world.
2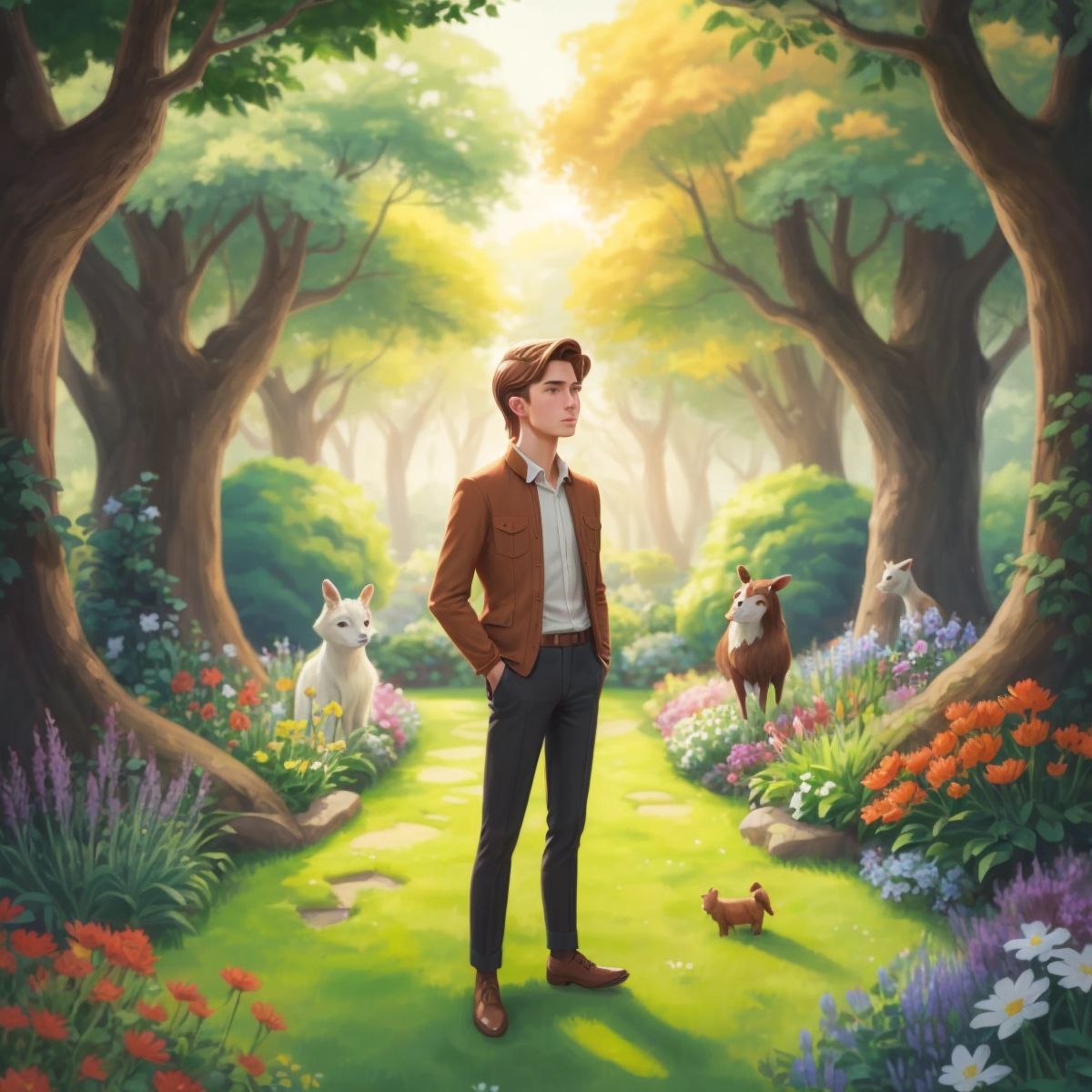 Illustration 3: Adam standing alone in a beautiful garden, full of wonder, with animals and nature surrounding him, but Eva is not present in this illustration.
In the midst of this cosmic struggle, God decided to create a special being to inhabit the Earth. And so, Adam and Eva were born. They were filled with curiosity and wonder, eager to explore the beauty of the world around them. With their unique abilities and compassionate hearts, they became the stewards of the Earth, striving to protect and preserve its precious gifts.
3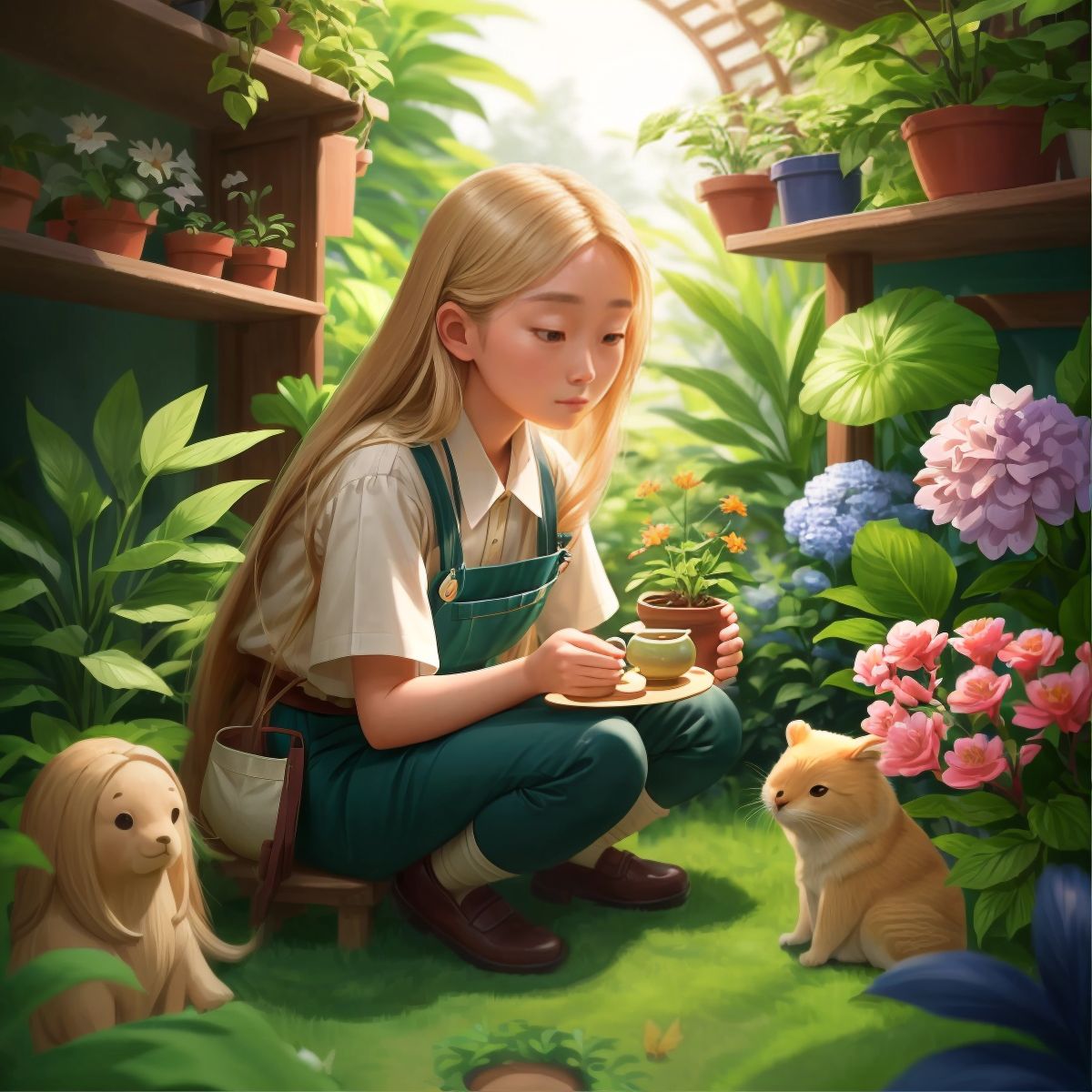 Illustration 4: Eva alone, tending to a garden, surrounded by a variety of animals and plants, showing her connection with nature, while Adam is not shown in this scene.
Adam and Eva worked tirelessly to bring harmony to the Earth. They nurtured the land, cared for the animals, and celebrated the wonders of nature. With each passing day, their love for the Earth grew stronger, and their bond with all living creatures deepened. Together, they showed that with love, compassion, and understanding, the world could be a place of beauty and peace for all.
4