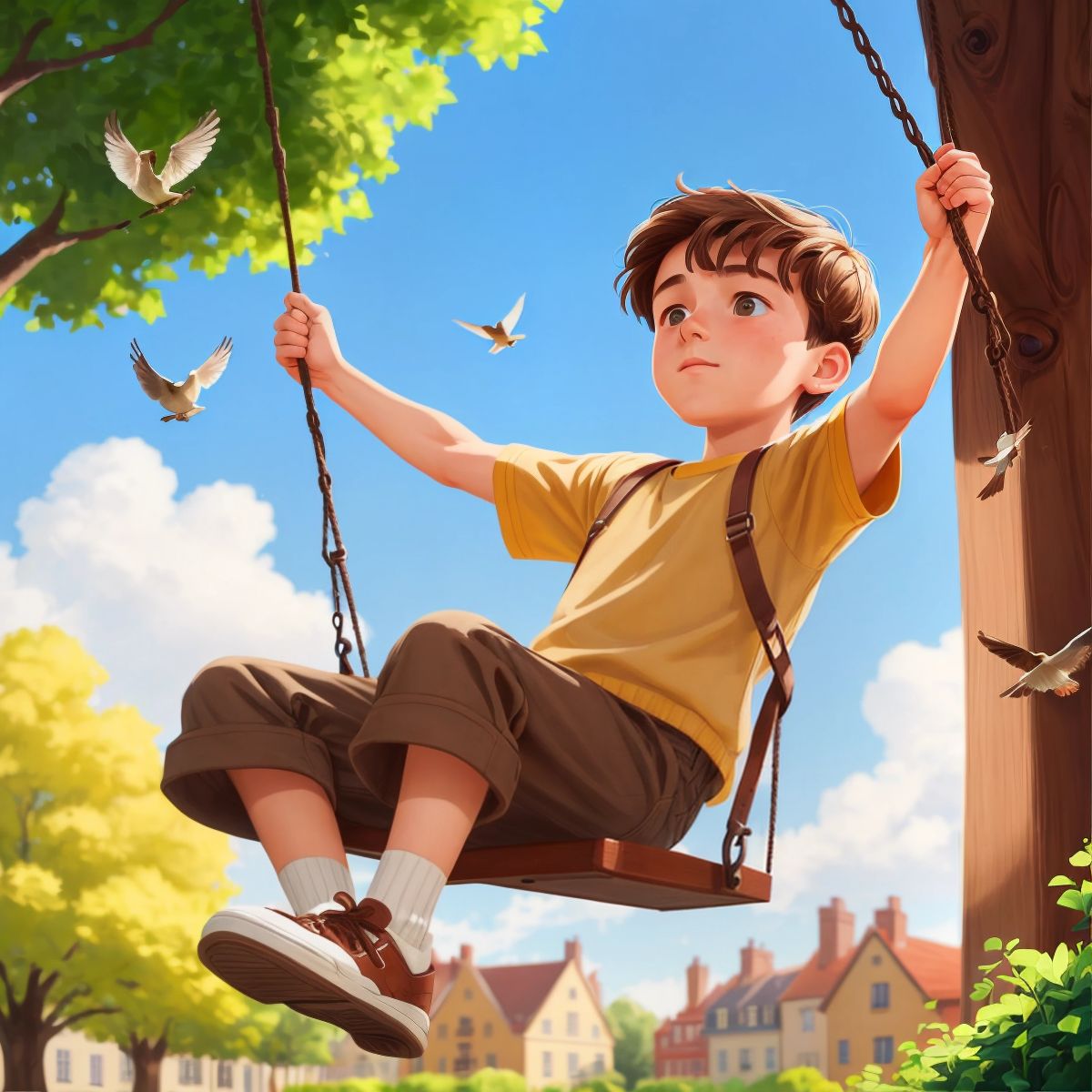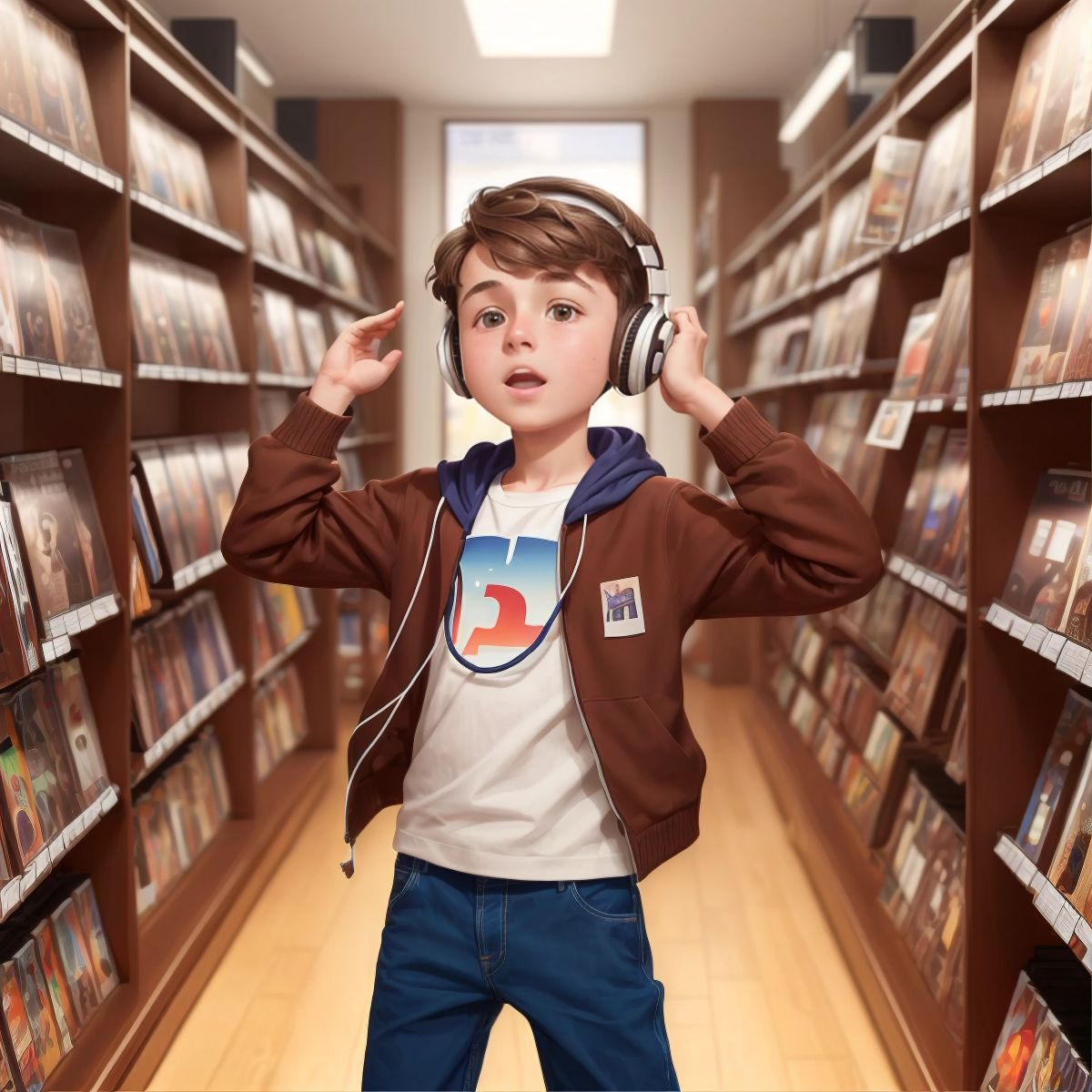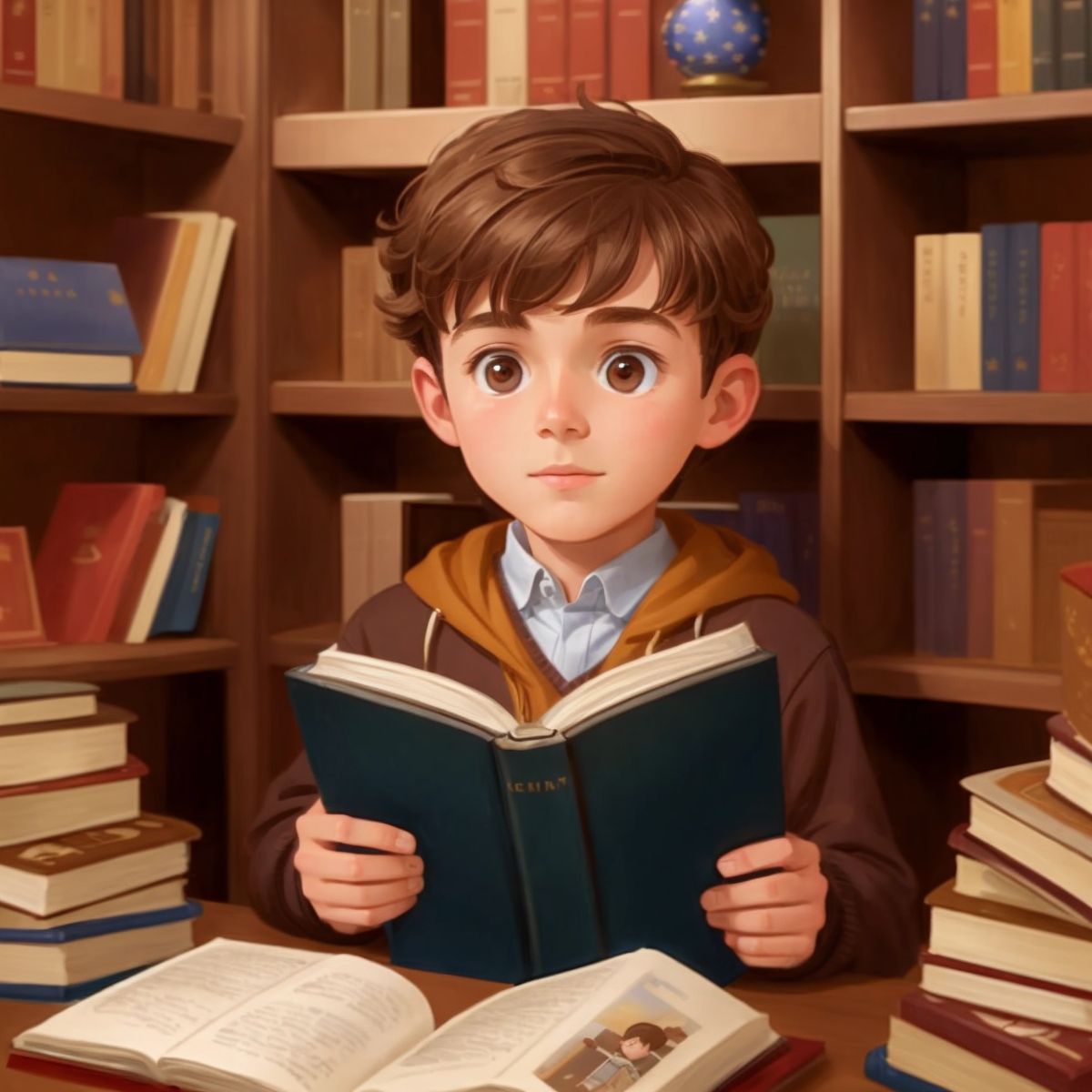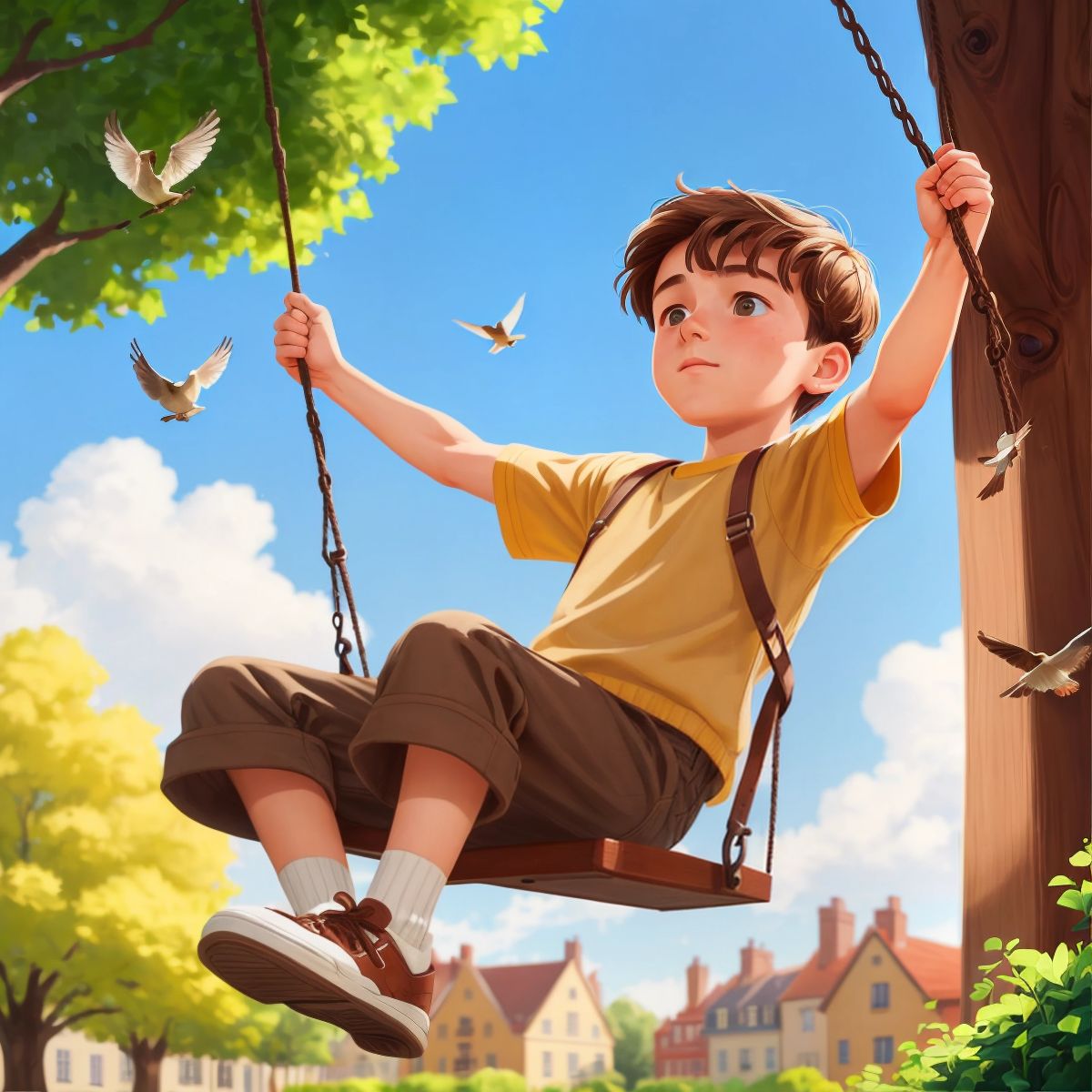 Illustration 1: Tim with medium brown hair, swinging on a swing with a sunny park background, birds in the sky.
Tim, a white fourth grade boy with medium brown hair, was playing in the park. He ran around, played on the swings, and had a great time with his friends. The sun was shining, and the birds were chirping. Tim felt happy and free.
1
Illustration 2: Tim sitting at a restaurant table, a juicy steak on his plate, with a content smile.
After playing in the park, Tim went to a restaurant with his family. He ordered a juicy steak and savored every bite. The steak was so delicious that Tim couldn't stop smiling. He felt grateful for the yummy meal and the time spent with his loved ones.
2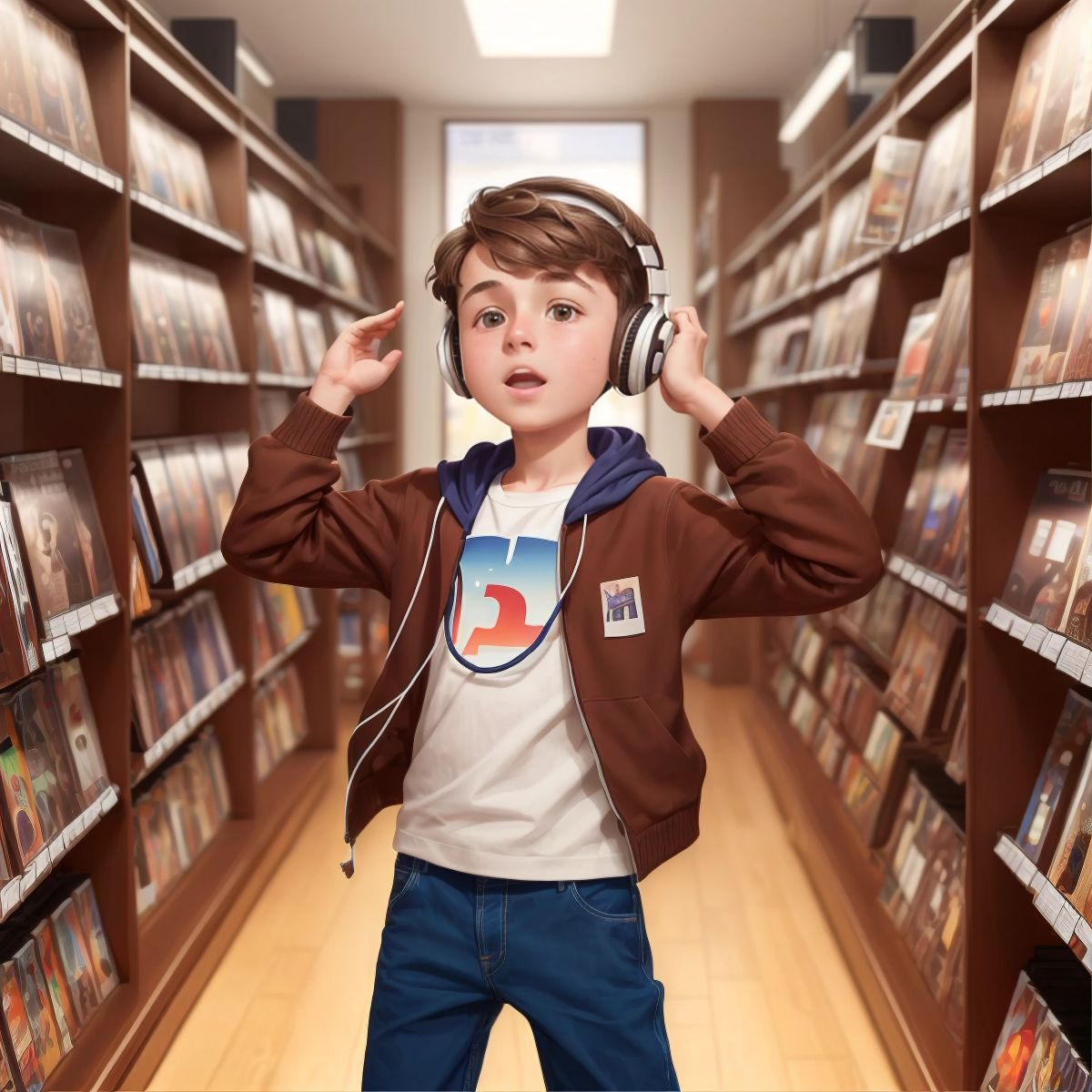 Illustration 3: Tim with headphones on, dancing in a music store with shelves of music albums in the background.
Later, Tim and his family visited a music store. Tim listened to different types of music and danced along to the beats. He felt the rhythm in his heart and enjoyed exploring the world of melodies. It was a joyful experience that filled Tim with excitement.
3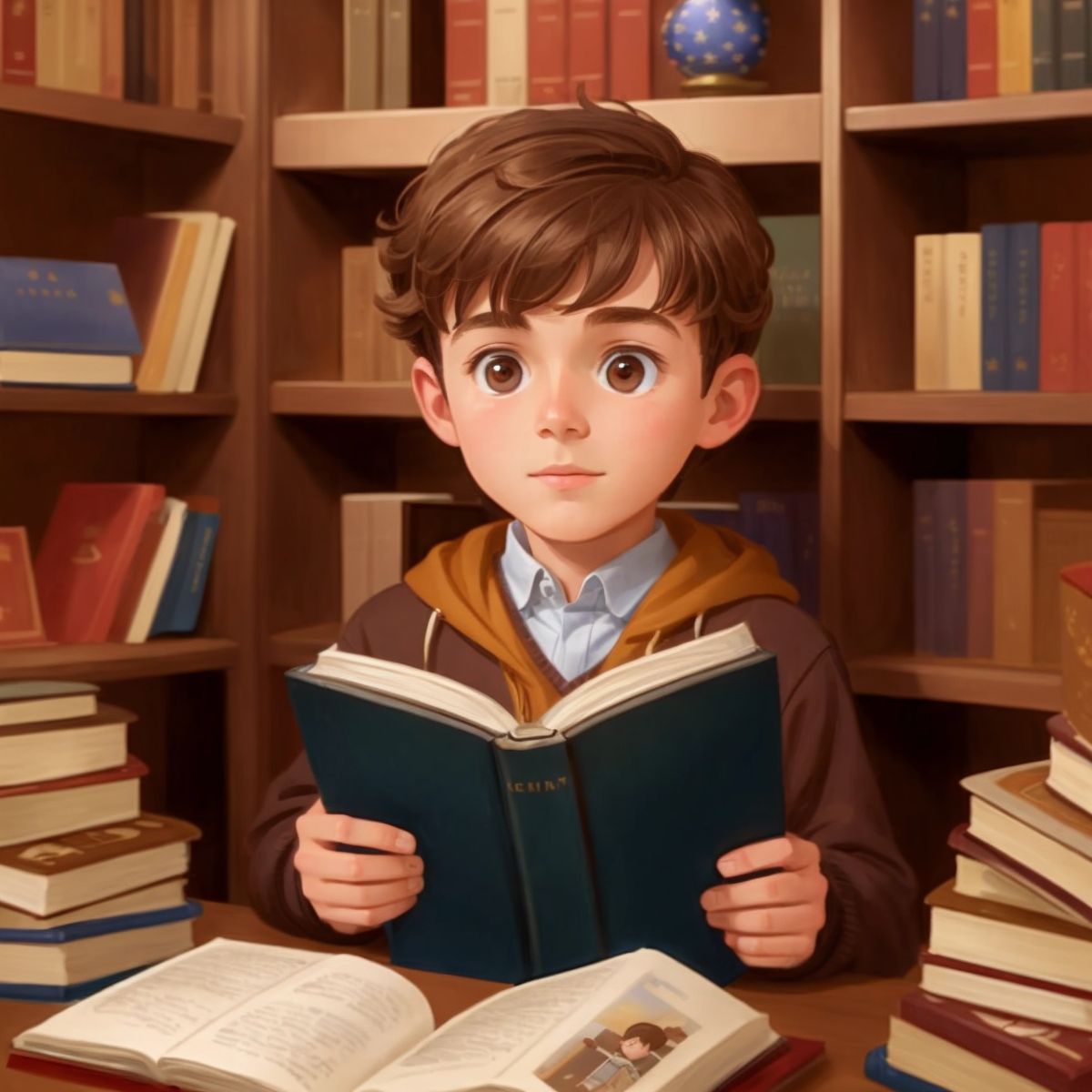 Illustration 4: Tim reading a book, surrounded by bookshelves in a cozy bookstore setting.
As the day came to an end, Tim visited a bookstore. He picked up a fascinating book and started reading. The book took him on an adventure to faraway lands and enchanted him with its stories. Tim felt like he was part of a magical world, and he couldn't wait to read more books in the future.
4