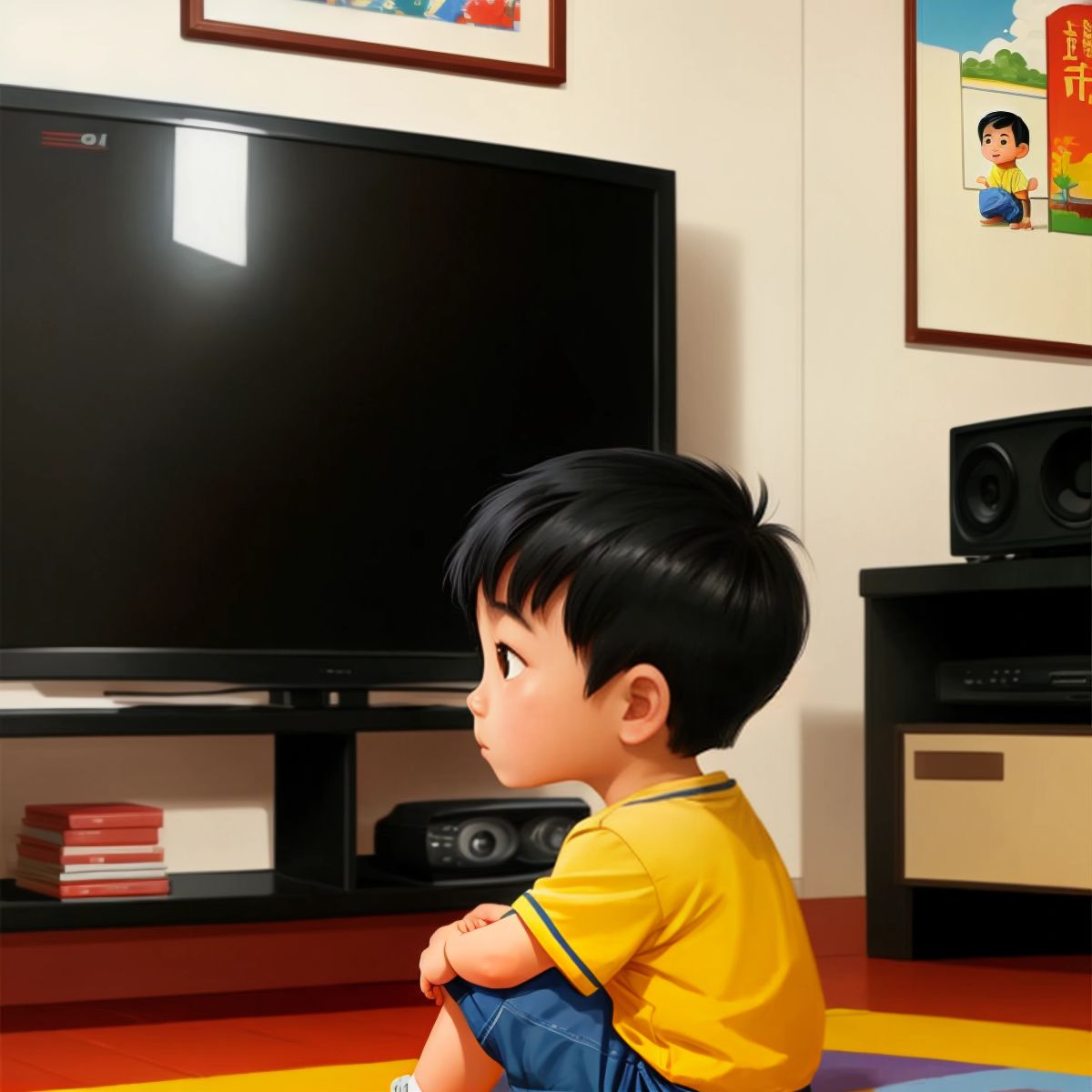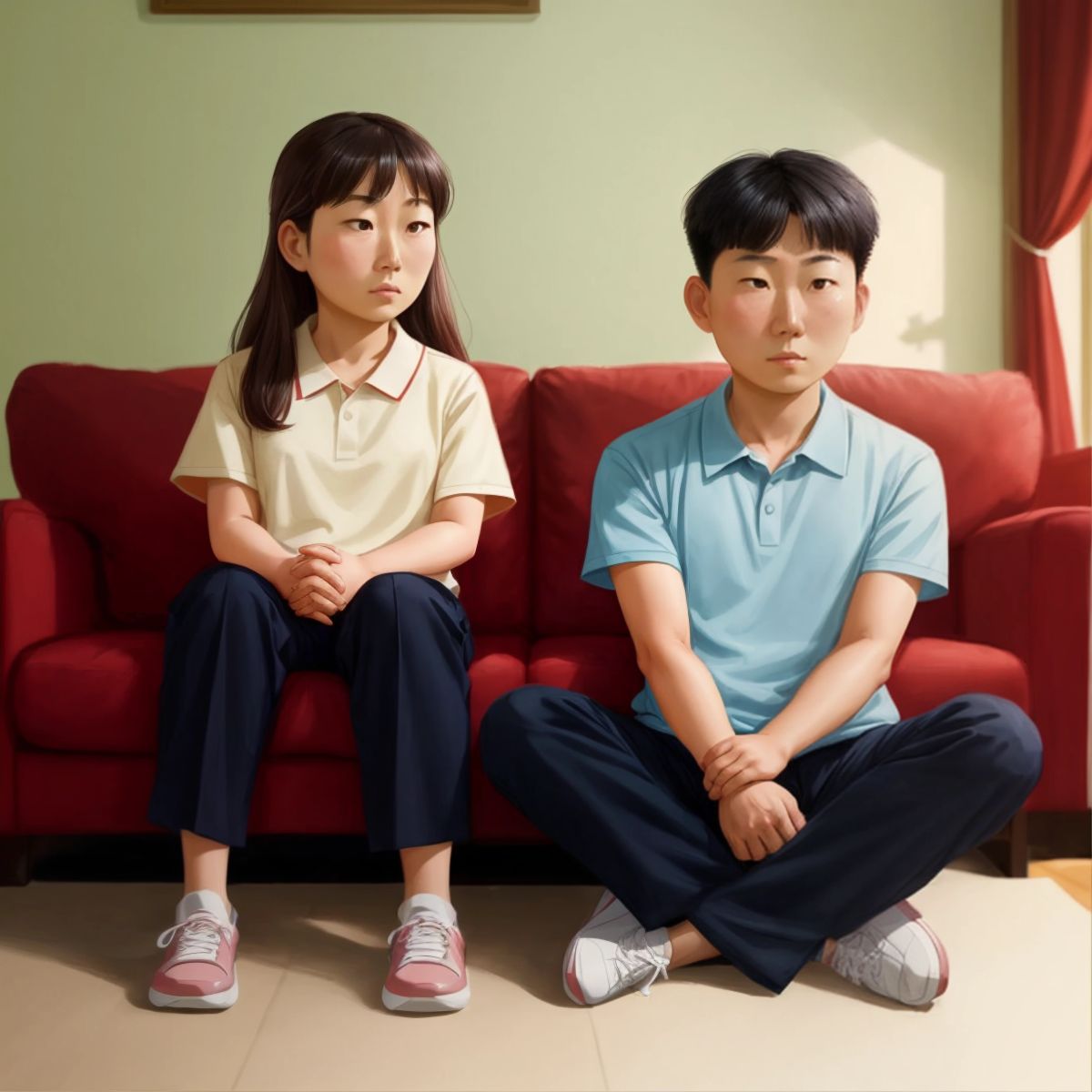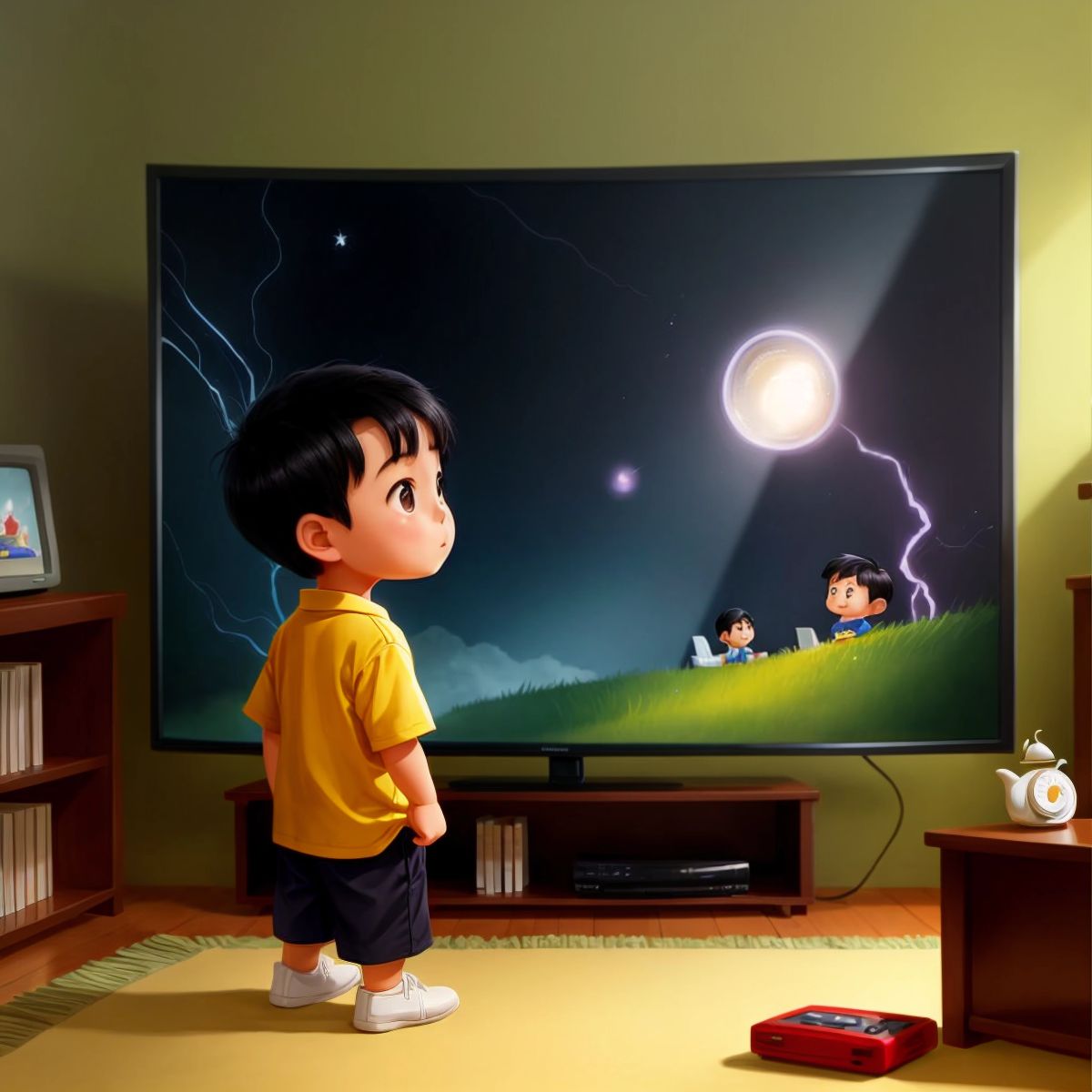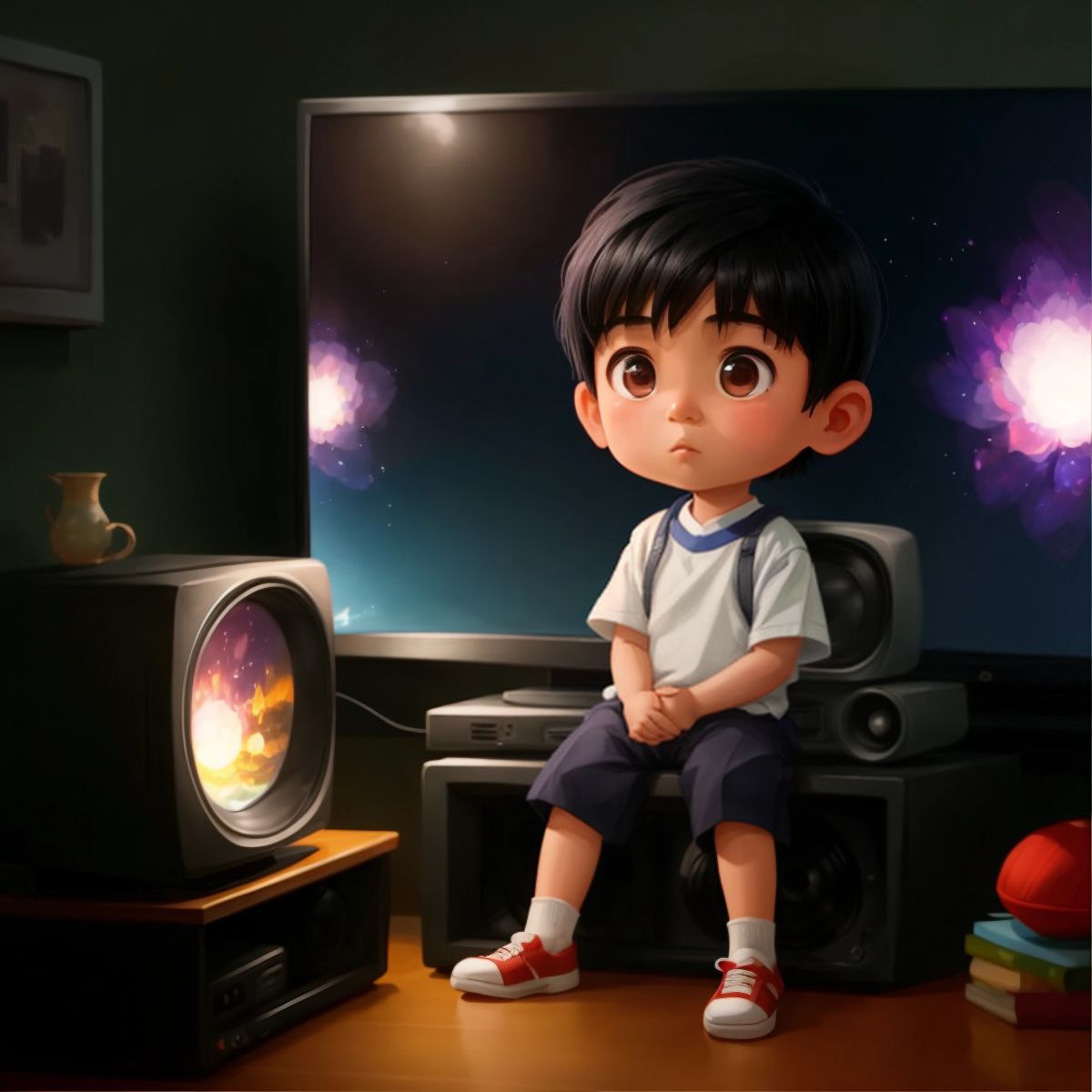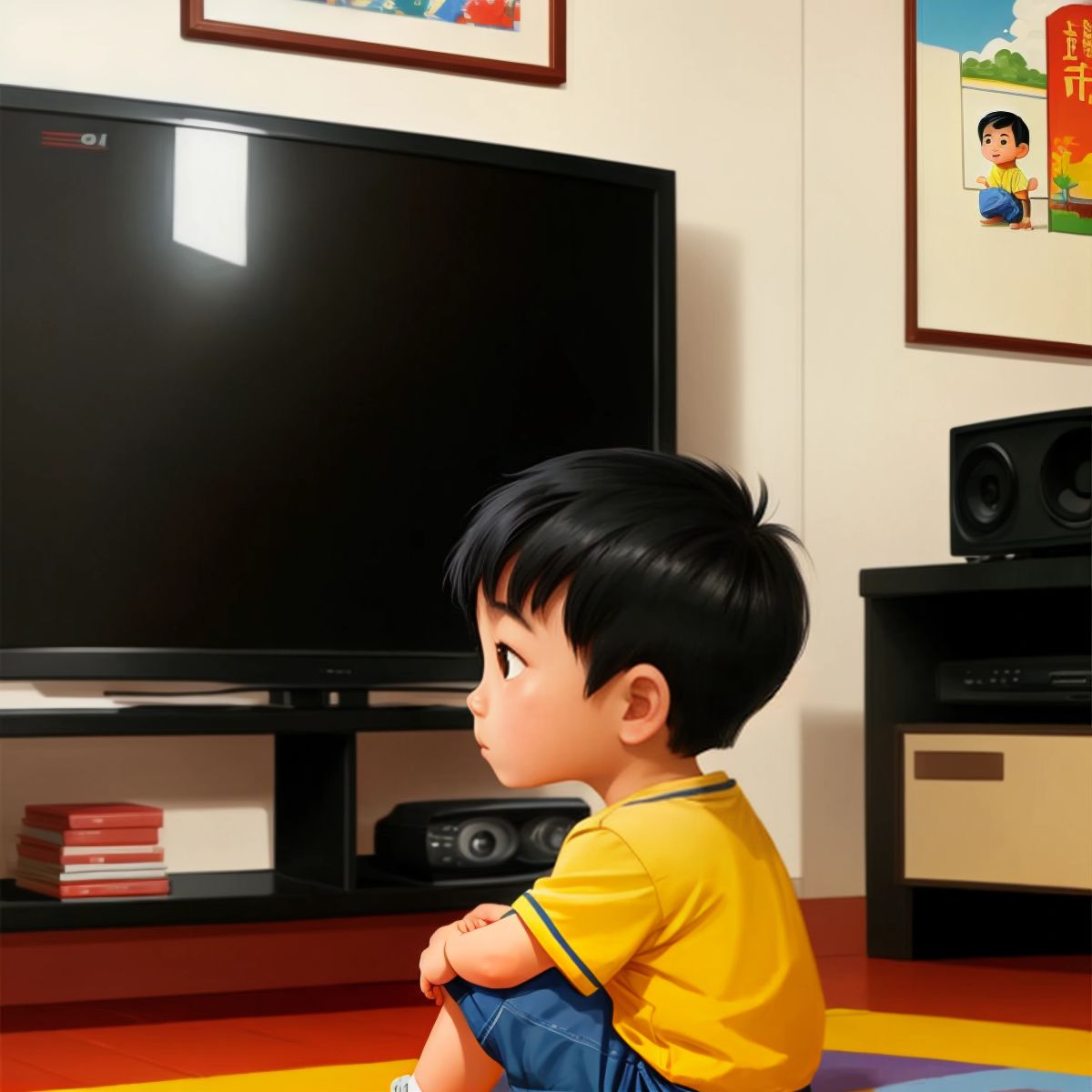 Illustration 1: Xiao Bao sitting in front of a TV, completely engrossed
Once upon a time, there was a little boy named Xiao Bao. He had a deep passion for watching television, and it consumed most of his waking hours. He would sit in front of the TV for hours on end, completely oblivious to the world around him. His parents grew increasingly concerned about his excessive TV watching habits, fearing the negative impact it could have on his eyesight and overall well-being.
1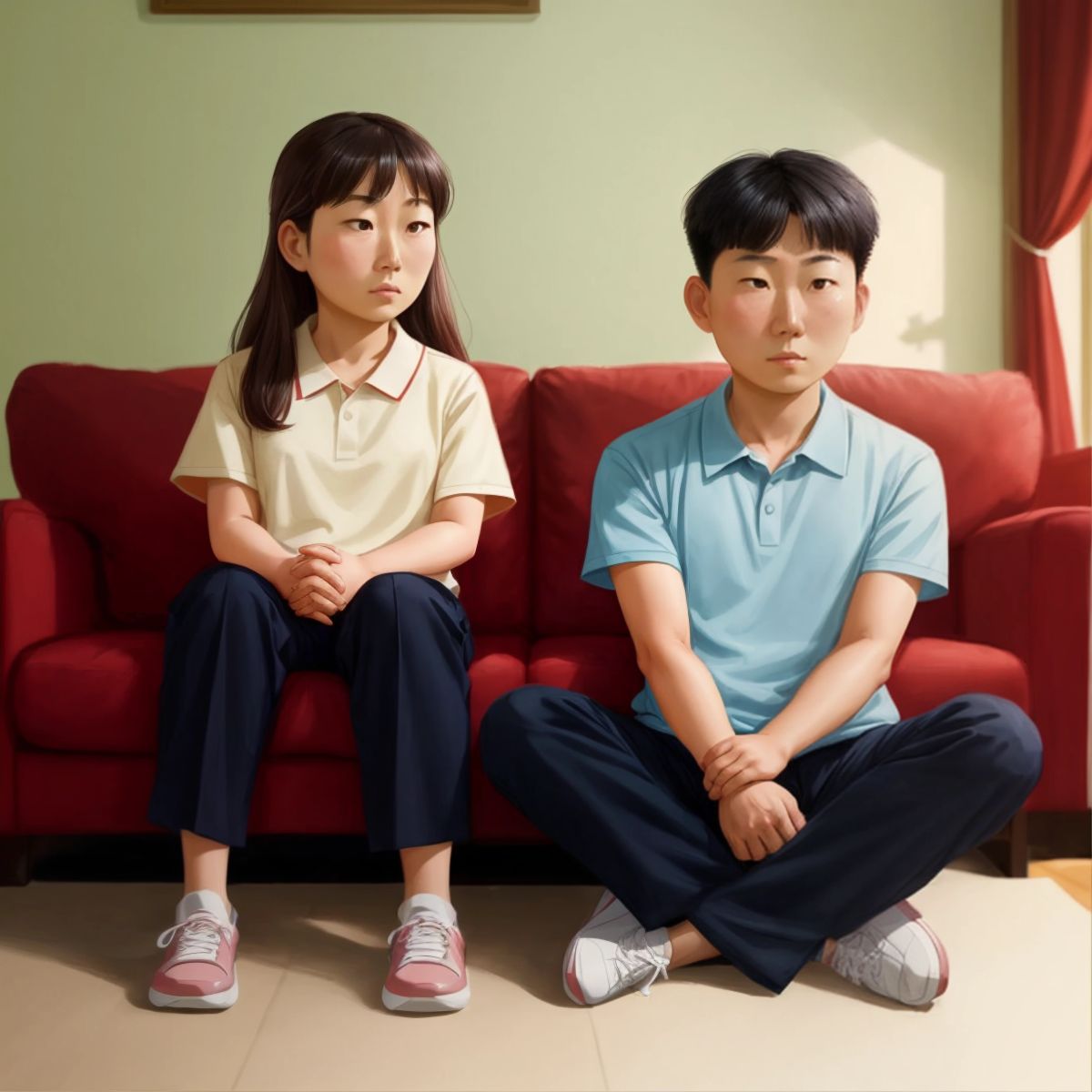 Illustration 2: Xiao Bao's parents looking worried
Xiao Bao's parents were deeply worried about their son's obsession with television. They noticed that he would neglect his schoolwork and other responsibilities just to watch TV. They tried to reason with him, explaining the potential harm it could cause, but Xiao Bao remained stubborn and unresponsive. His parents felt helpless and didn't know how to break him free from the clutches of the TV's allure.
2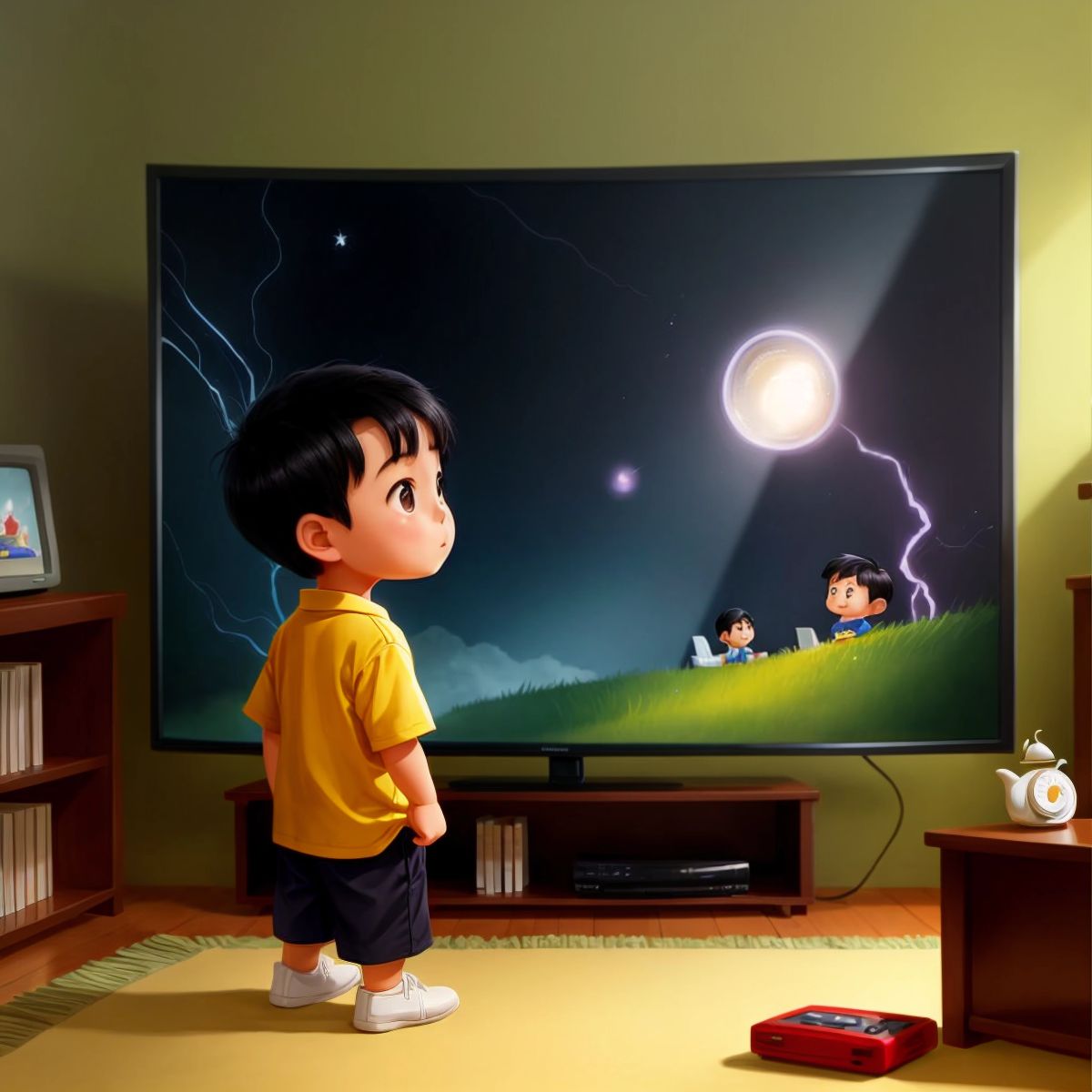 Illustration 3: Xiao Bao looking at a magical TV set with awe
One fateful day, Xiao Bao stumbled upon a peculiar TV set unlike any he had ever seen before. This TV set possessed a mysterious power that could transport him into the enchanting world of television, allowing him to become a part of his favorite shows. The moment Xiao Bao laid eyes on this magical device, he couldn't resist its allure. Little did he know that this encounter would change his life forever.
3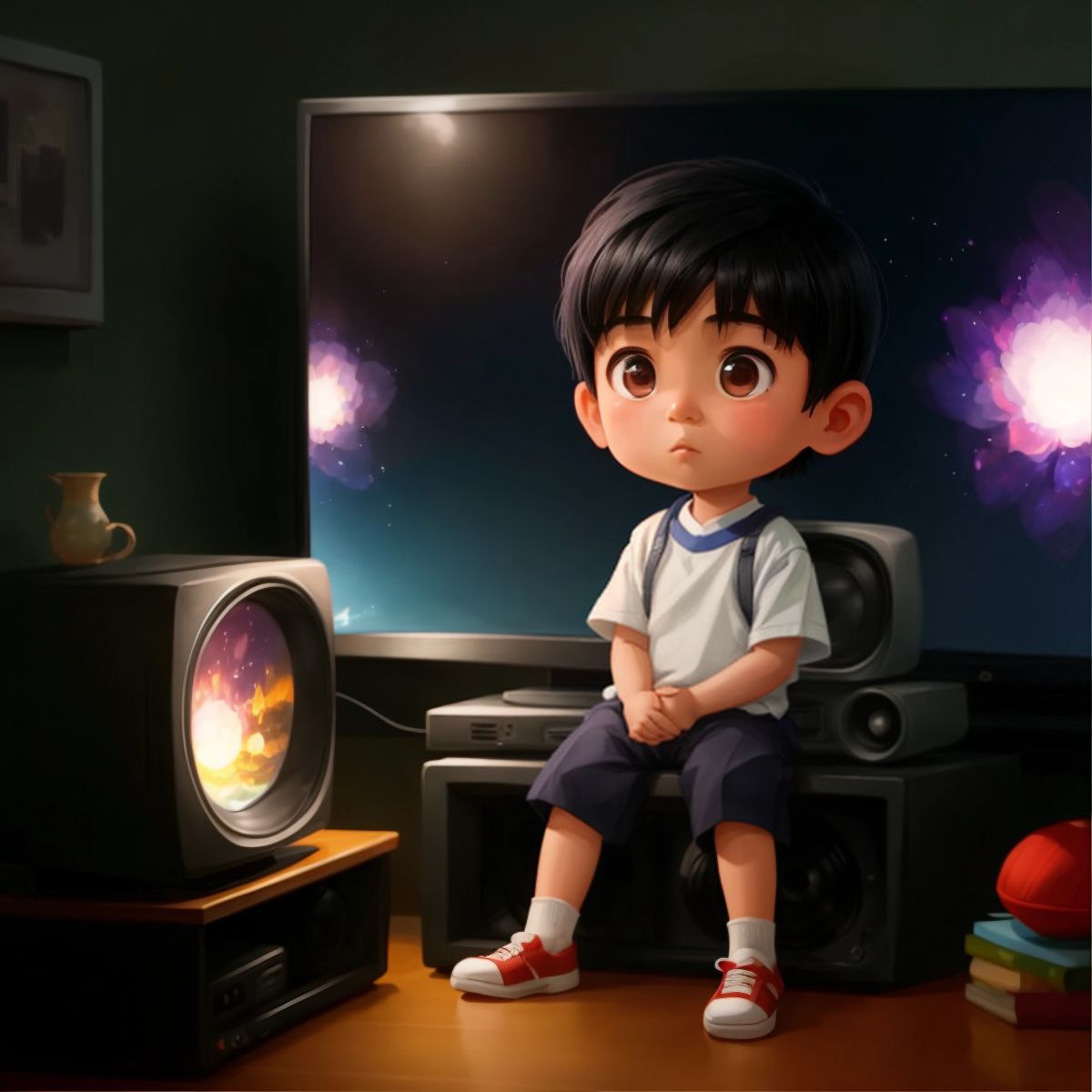 Illustration 4: Xiao Bao completely immersed in the TV world
Xiao Bao's fascination with the magical TV set grew stronger with each passing day. He became completely addicted to the immersive experiences it offered. Every day, he would eagerly enter the world of television, assuming the role of his beloved characters. Time seemed to lose all meaning as he indulged in this captivating realm, oblivious to the real world and the concerns of those around him.
4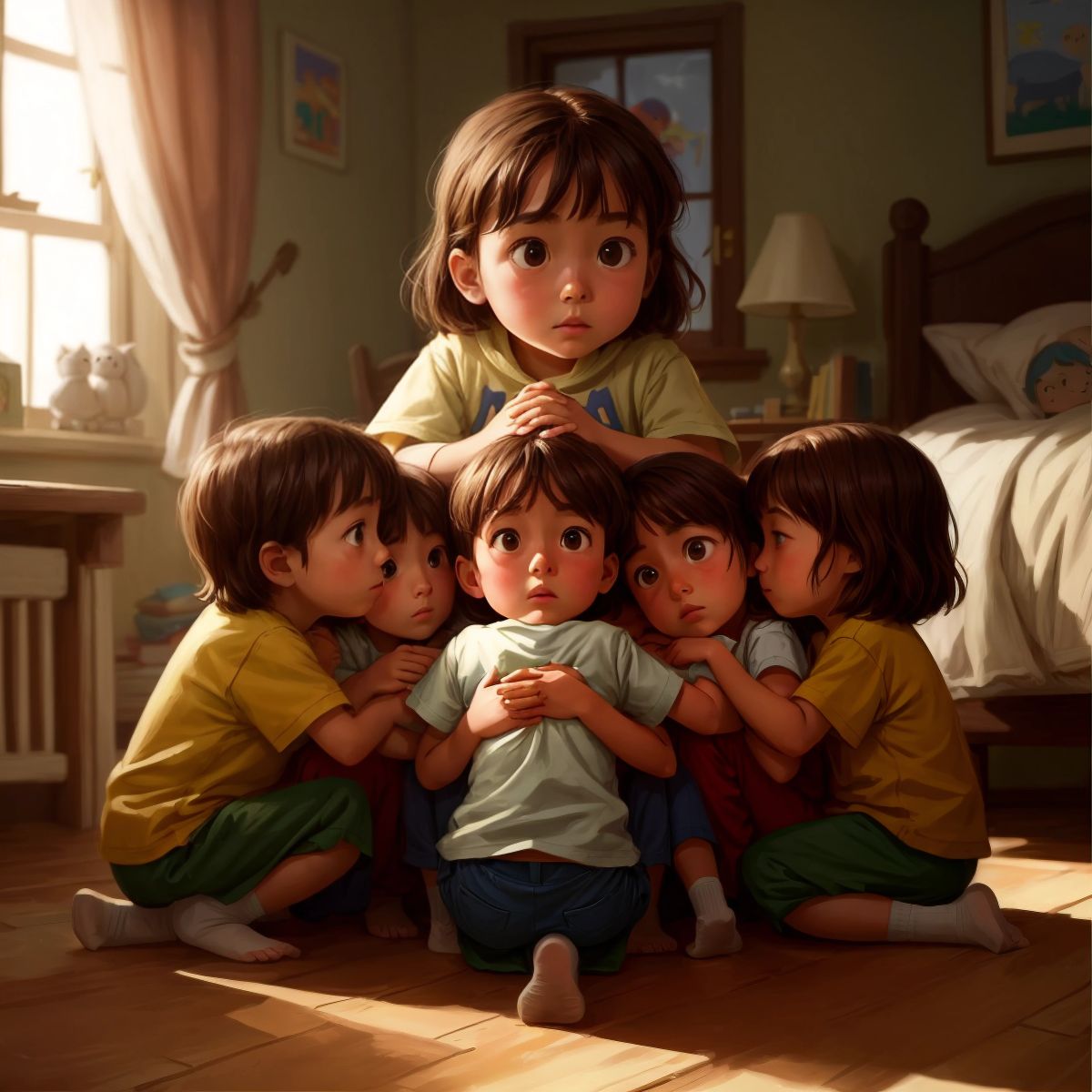 Illustration 5: Xiao Bao's friends huddled together, looking concerned
Xiao Bao's friends began to notice a concerning change in him. He became distant and detached, always engrossed in the magical TV set. They missed their friend and grew worried about his well-being. They gathered together, determined to help Xiao Bao break free from the clutches of the TV's spell. They knew they had to find a way to make him realize the importance of real-life connections and experiences.
5
Illustration 6: Xiao Bao's friends confronting him
One day, Xiao Bao's friends mustered the courage to confront him. They expressed their concerns and worries, explaining how his excessive TV watching was negatively impacting his health and social life. They hoped that their words would serve as a wake-up call, urging Xiao Bao to reflect on his choices and the consequences they carried. It was a pivotal moment that would test Xiao Bao's willingness to change.
6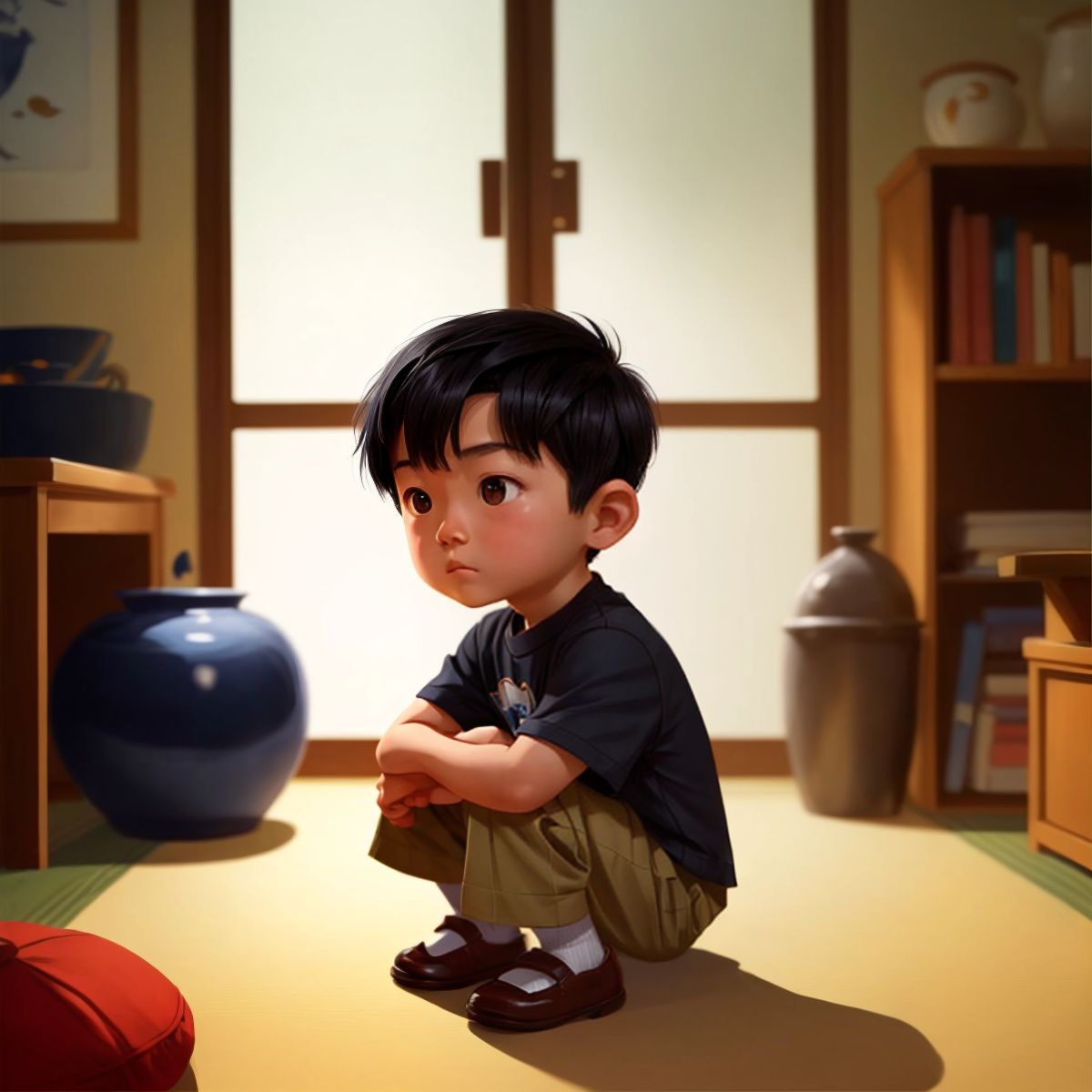 Illustration 7: Xiao Bao looking thoughtful and determined
Xiao Bao listened intently to his friends' heartfelt words. Their genuine concern touched his heart, and he realized the gravity of his actions. He made a firm decision to break free from the clutches of the magical TV set and regain control over his life. Xiao Bao knew it wouldn't be easy, but he was determined to make a change and embrace a healthier, more balanced lifestyle.
7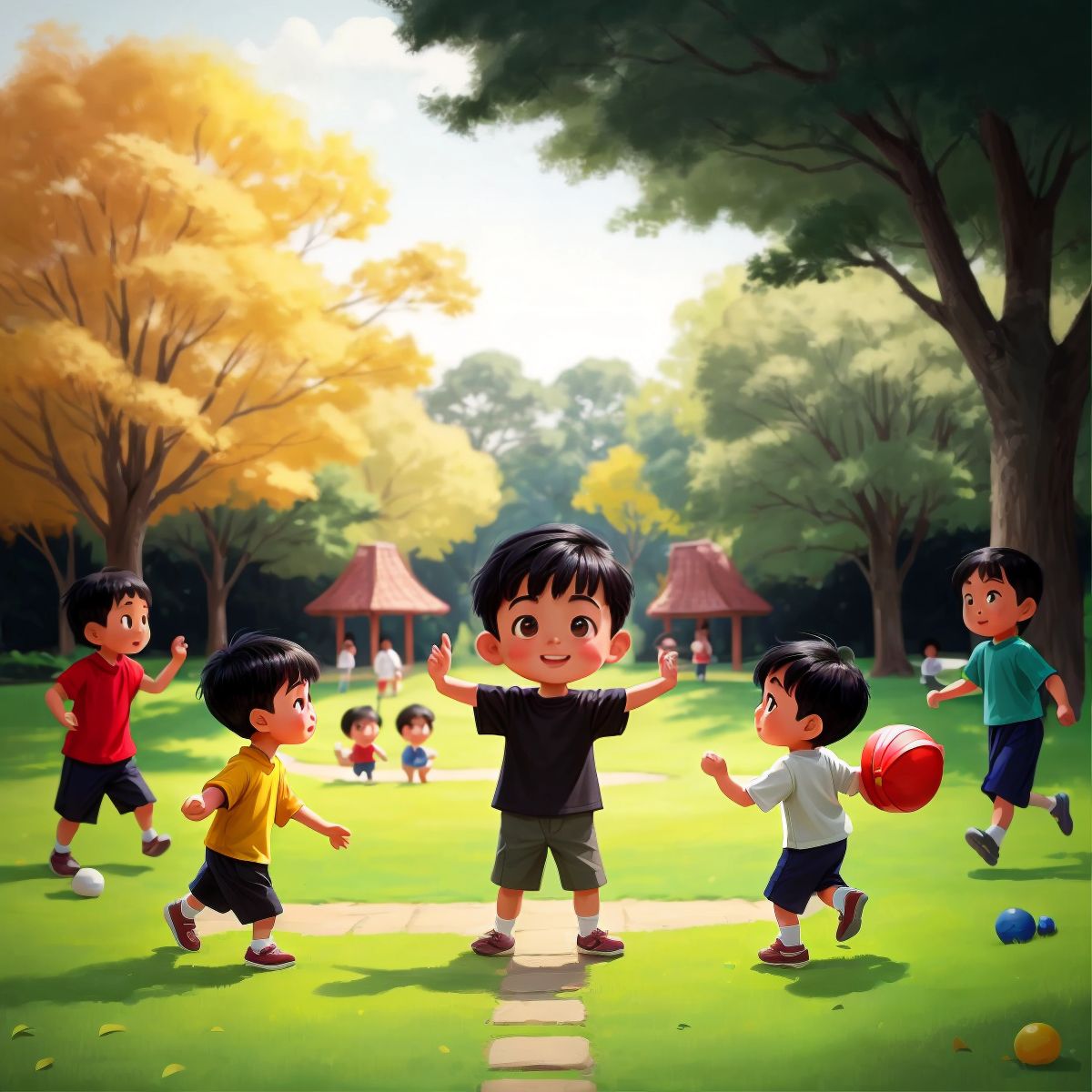 Illustration 8: Xiao Bao enjoying outdoor activities with his friends
As Xiao Bao stepped away from the TV set, he discovered a whole new world awaiting him. He found joy in spending quality time with his friends, engaging in outdoor activities, and exploring the wonders of nature. The vibrant colors, fresh air, and genuine laughter filled his days with happiness. Xiao Bao realized that there was so much more to life than the confines of a screen.
8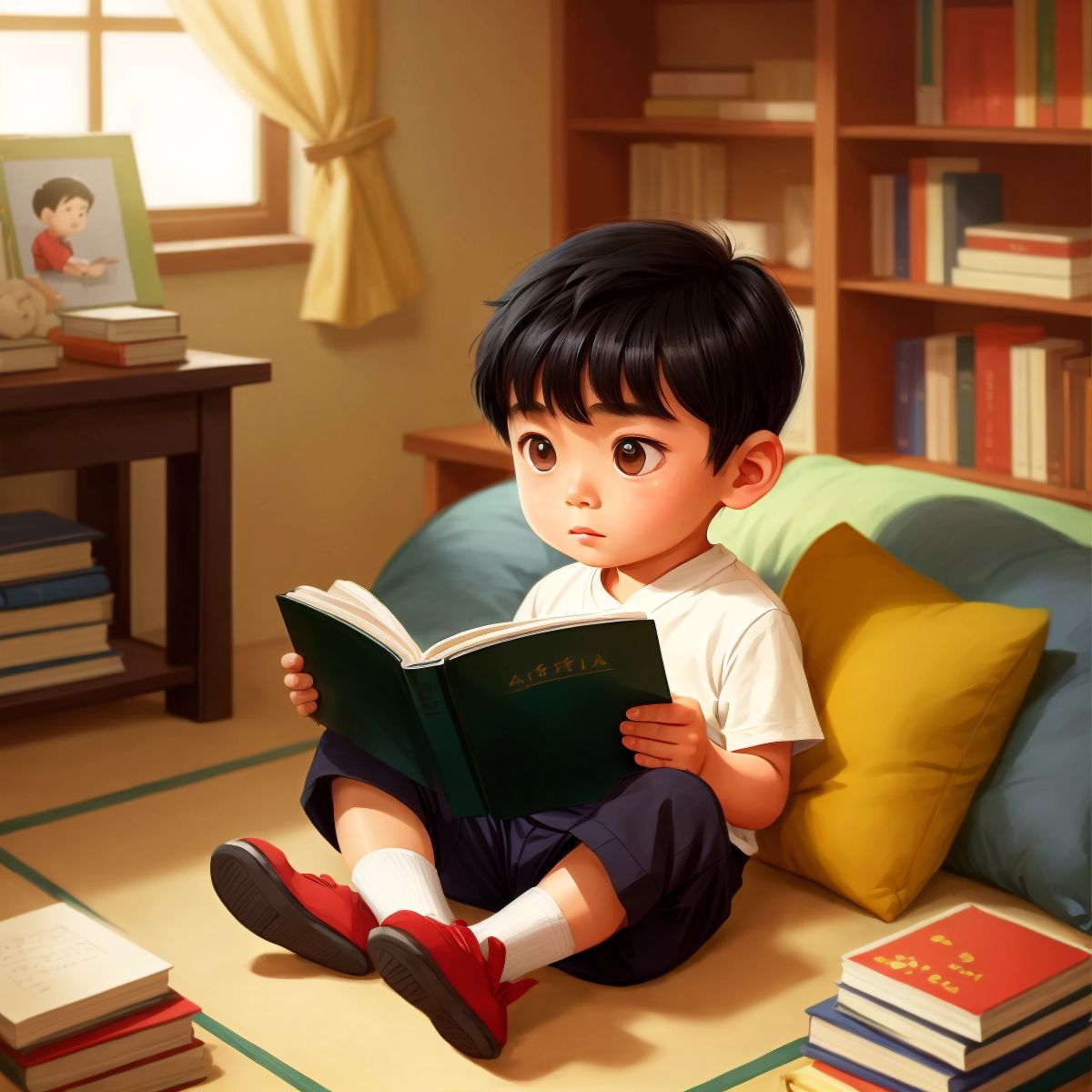 Illustration 9: Xiao Bao engrossed in a book
Xiao Bao's newfound love for real-life experiences led him to the magical realm of books. He delved into captivating stories that transported him to far-off lands and introduced him to fascinating characters. With each turn of the page, his imagination soared, painting vivid pictures in his mind. Xiao Bao discovered that the power of imagination was just as thrilling as the TV world he had once been so captivated by.
9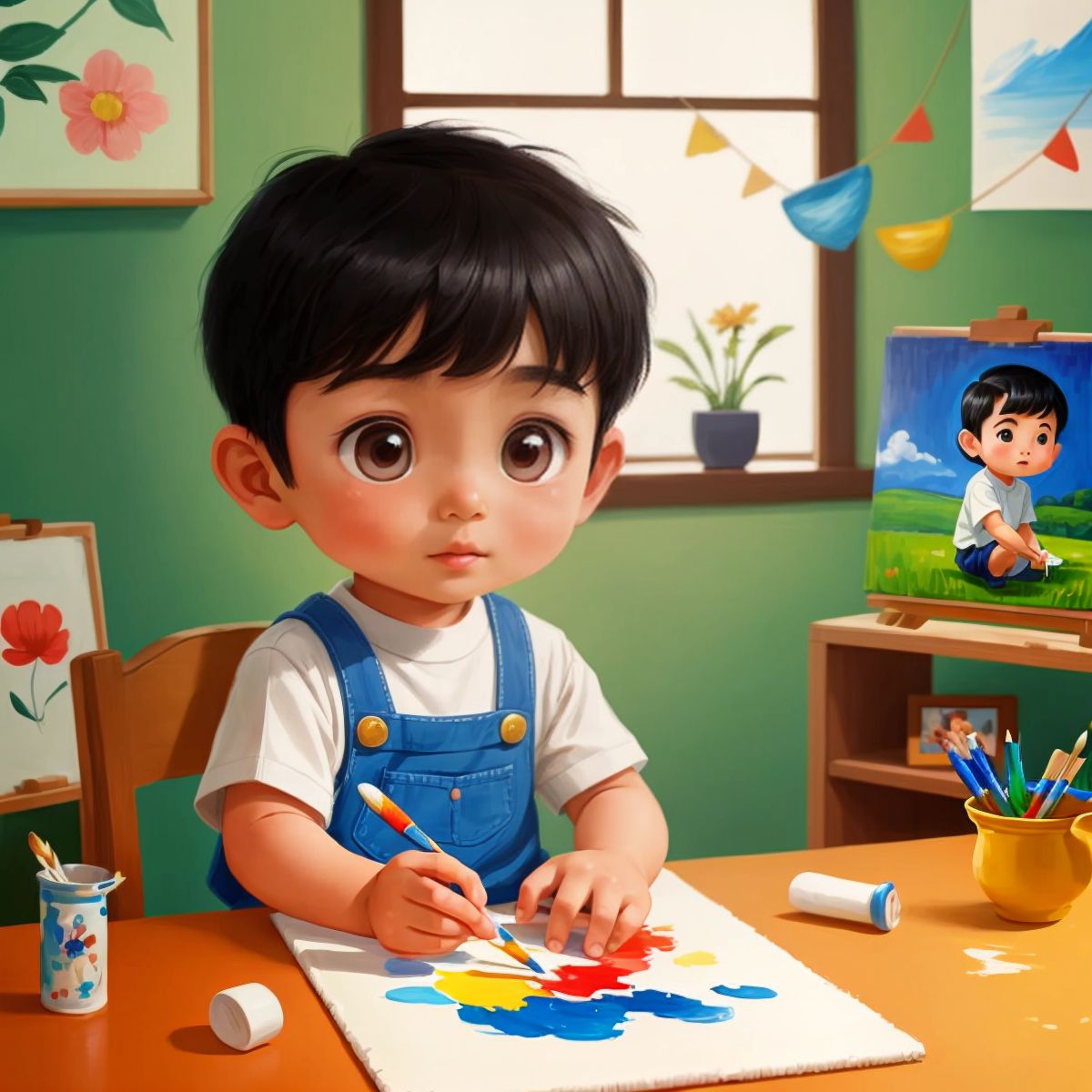 Illustration 10: Xiao Bao painting a picture
With his TV addiction behind him, Xiao Bao discovered a hidden talent for art. He spent hours expressing his creativity through drawing, painting, and crafting. His imagination flowed freely onto the canvas, and he reveled in the joy of creating something unique and beautiful. Xiao Bao realized that his newfound hobbies allowed him to express himself in ways he had never imagined before.
10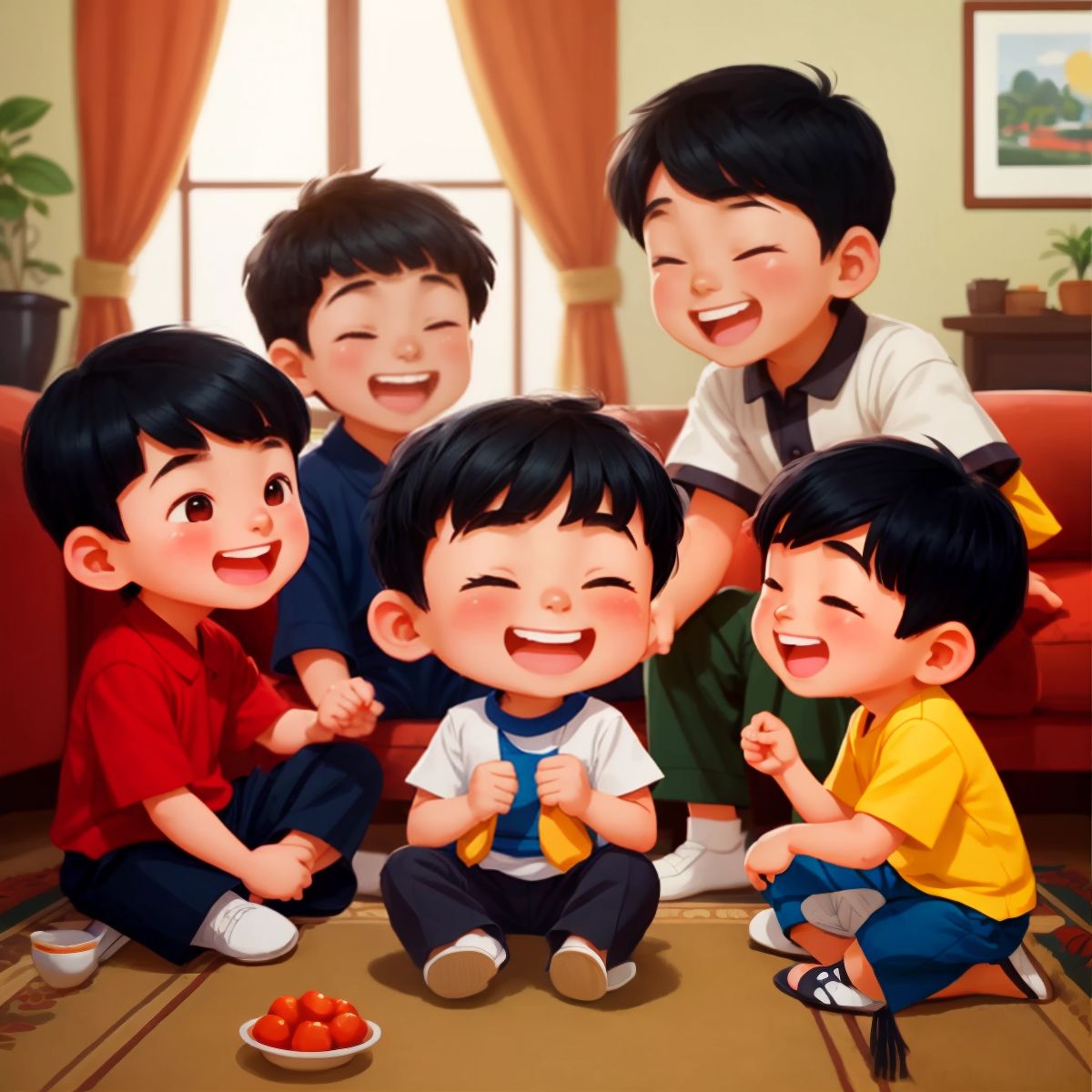 Illustration 11: Xiao Bao laughing with his family
As Xiao Bao continued to embrace the wonders of real life, he found happiness in the simplest of things. He cherished moments spent with his family, relished in the laughter shared with his friends, and marveled at the beauty of the world around him. Xiao Bao understood that life was a precious gift, and he was determined to make the most of every moment, savoring the experiences that brought him true joy.
11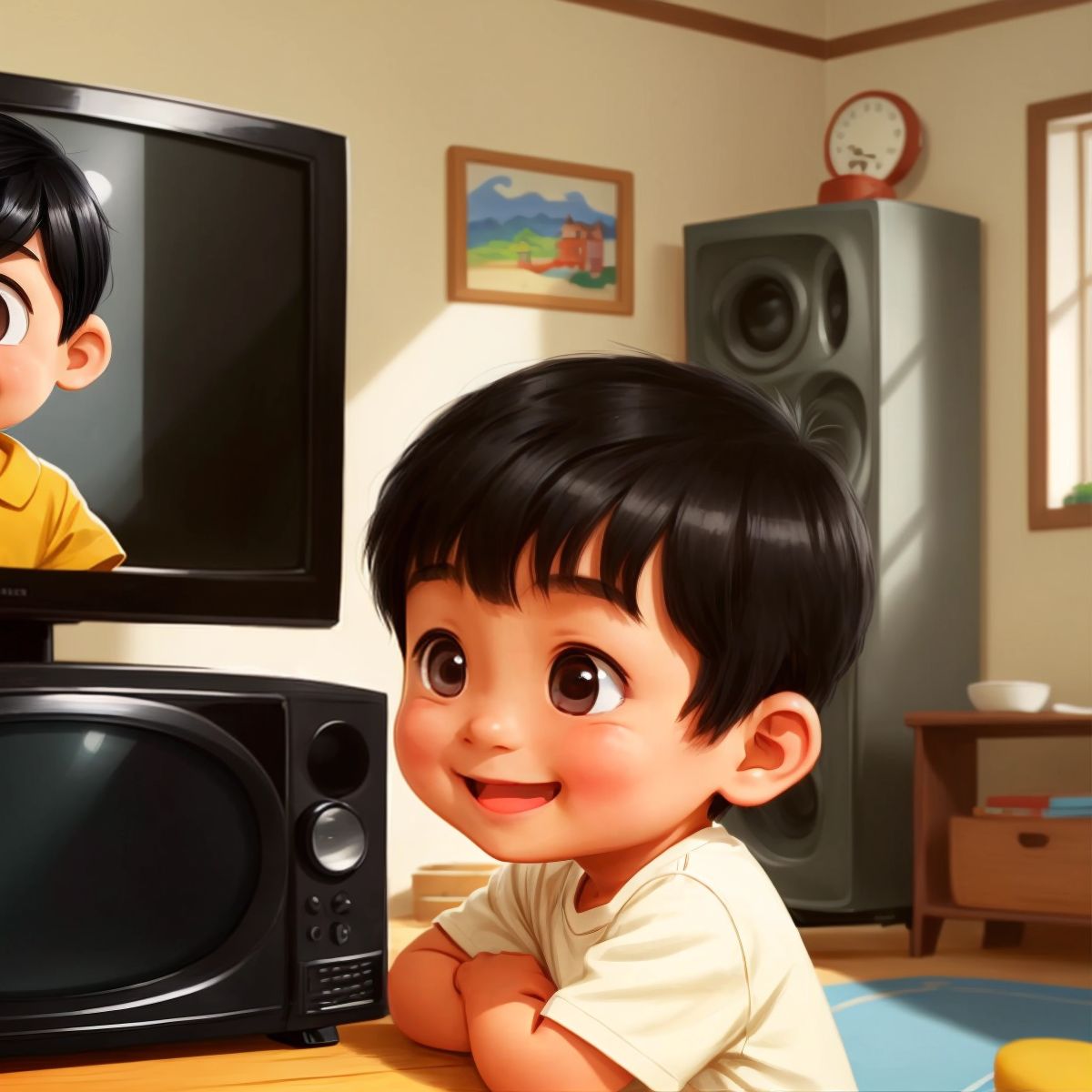 Illustration 12: Xiao Bao looking at the TV set with a smile on his face
With a sense of gratitude and newfound wisdom, Xiao Bao bid farewell to the TV set that had once consumed his life. He looked back at it one last time, acknowledging the role it had played in his journey. Xiao Bao knew that he could still enjoy watching TV in moderation, but he had learned the importance of balance and prioritizing real-life experiences. With a smile on his face, he stepped into a future filled with endless possibilities.
12