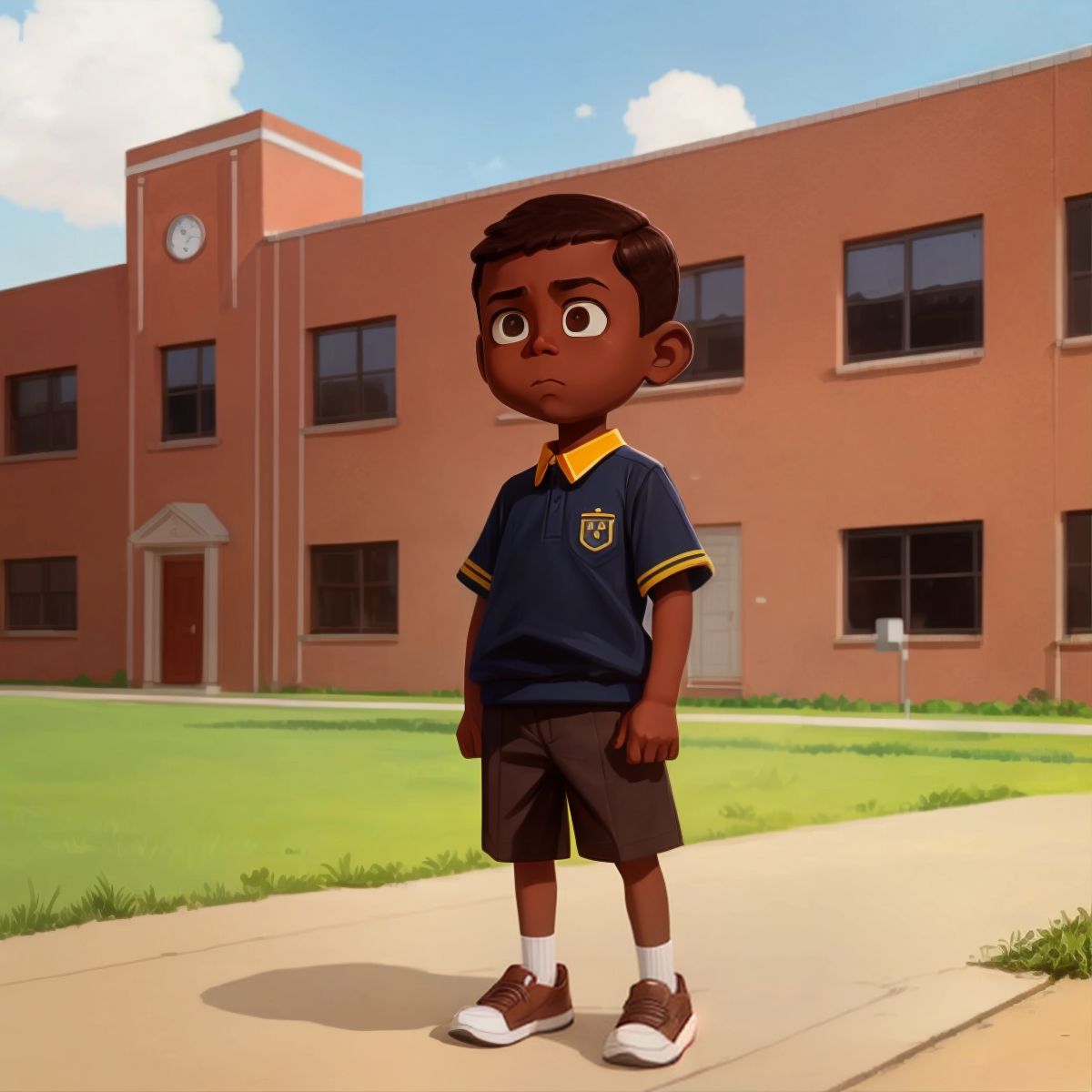 Illustration 1: Blade standing alone with a puzzled expression, school building in the background.
Once upon a time in a small town, a new kid named Blade moved in. Izzy and Lilly were excited to welcome him to their school. Blade was different from the other kids, and some of them didn't know how to react. Izzy and Lilly decided to befriend him and show everyone that being different is special.
1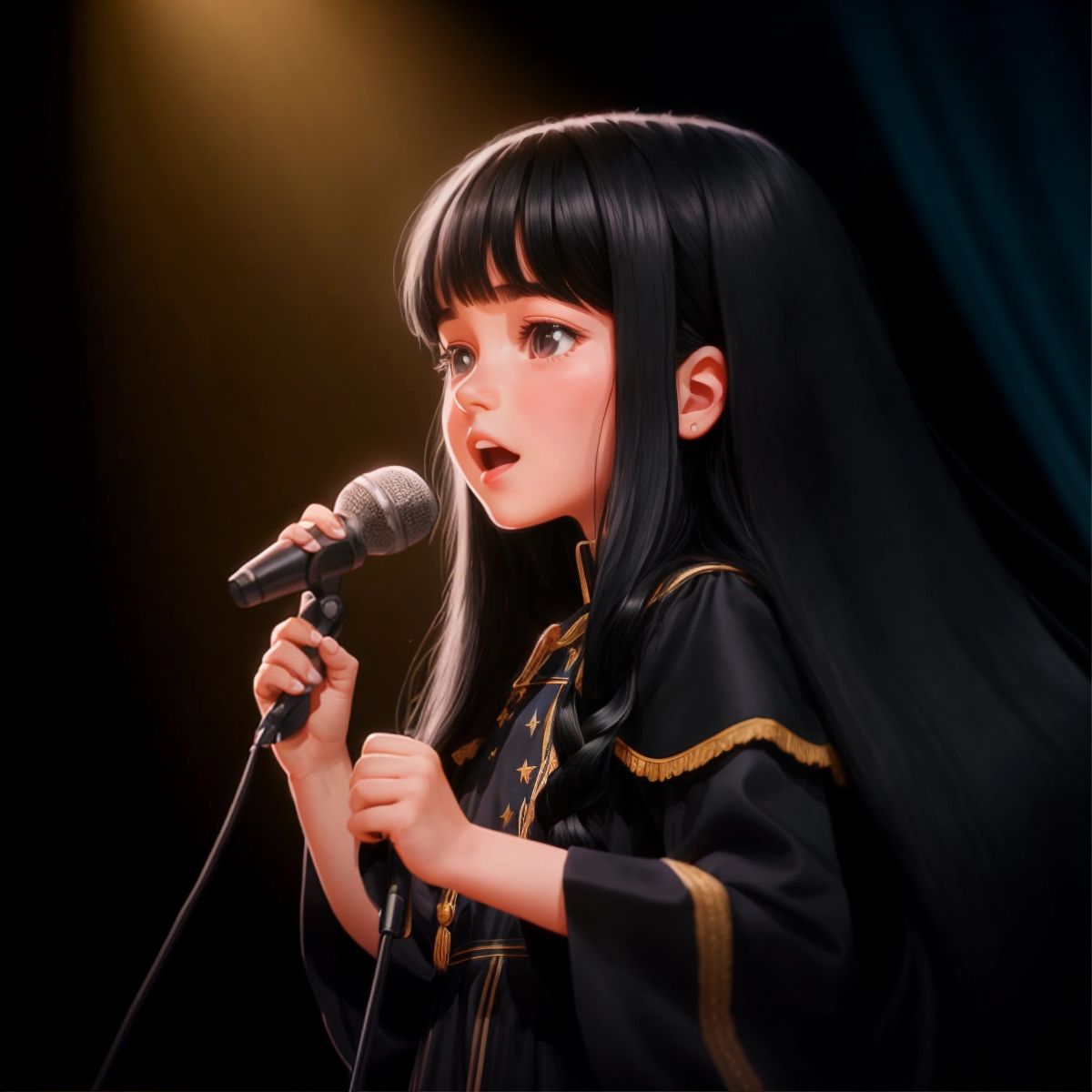 Illustration 2: Izzy singing into a microphone with stage curtains and spotlight in the background.
One day, the school had a talent show. Izzy could sing beautifully, Lilly was an amazing dancer, and Blade could solve puzzles in record time. They realized that everyone has their own unique talents. The three friends decided to combine their talents and put on a show that amazed everyone.
2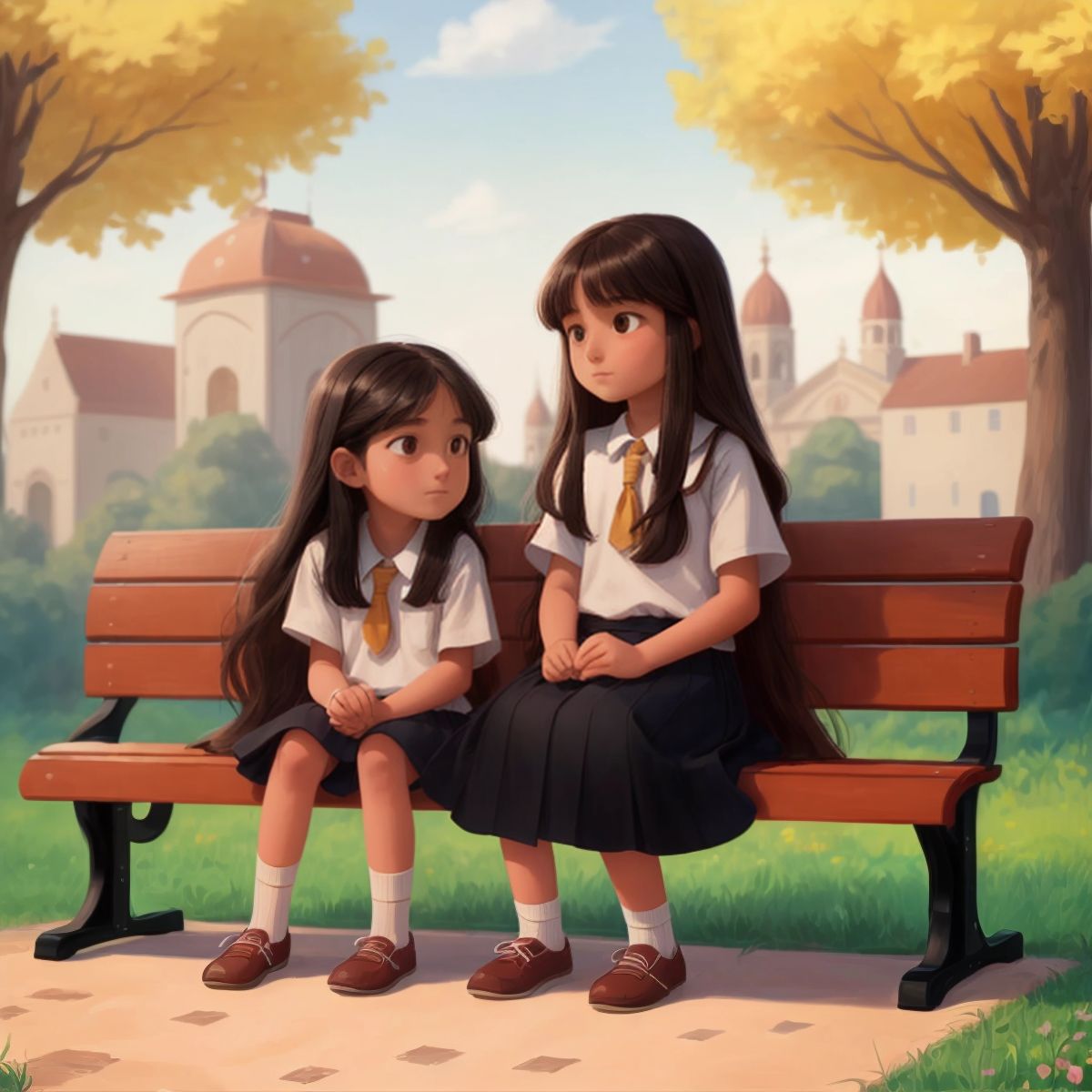 Illustration 3: Izzy and Lilly sitting together on a bench, comforting each other with a schoolyard in the background.
As they grew closer, Izzy, Blade, and Lilly faced challenges together. There were times when others teased them for being different, but they stood up for each other. They learned that it's okay to be different and that true friends accept you for who you are.
3
Illustration 4: Blade, Izzy, and Lilly holding hands, standing strong in front of a mural that celebrates diversity.
In the end, the three friends realized that their differences made them a strong team. They celebrated their uniqueness and inspired others to do the same. They learned that being special is not about being the same as everyone else, but about embracing what makes you different.
4