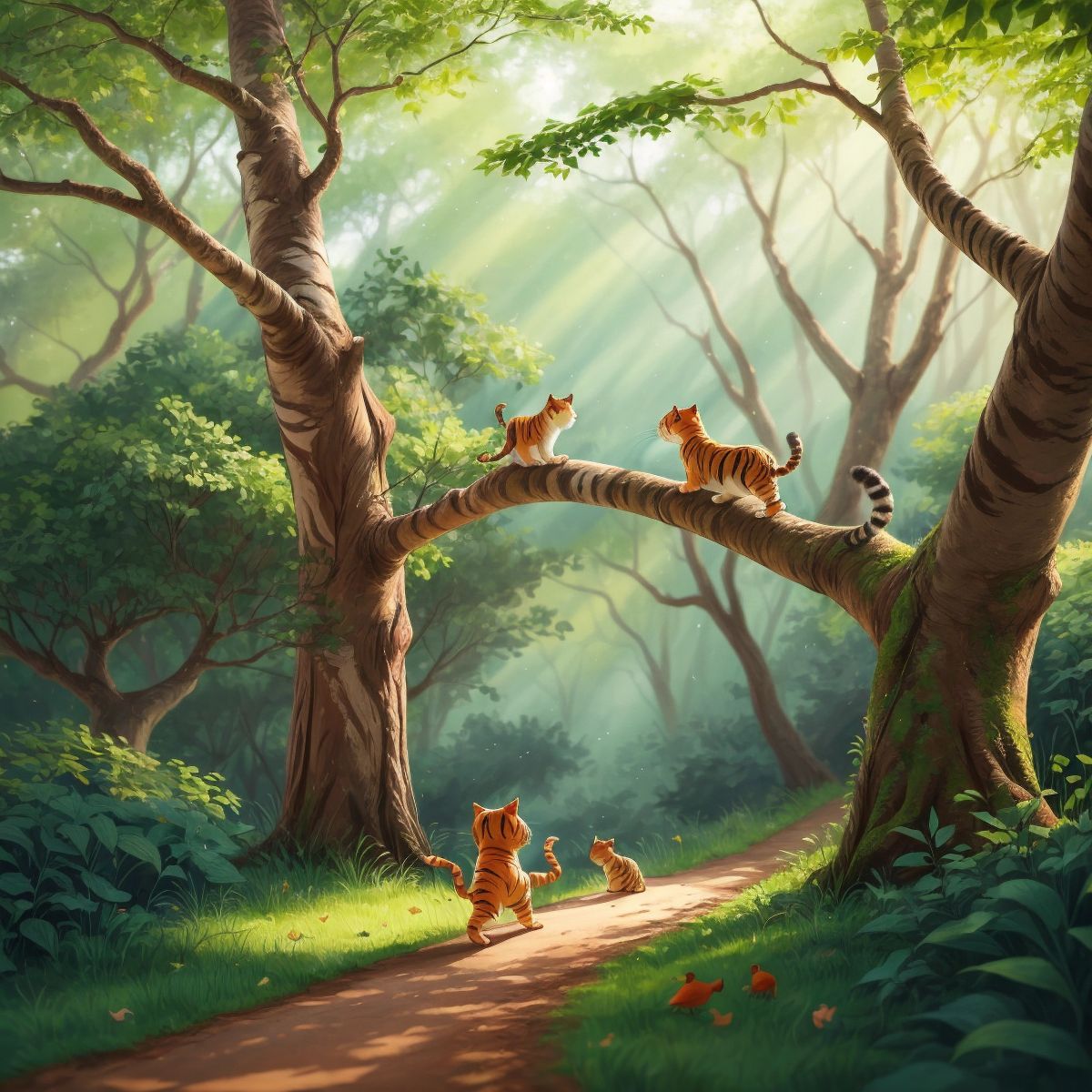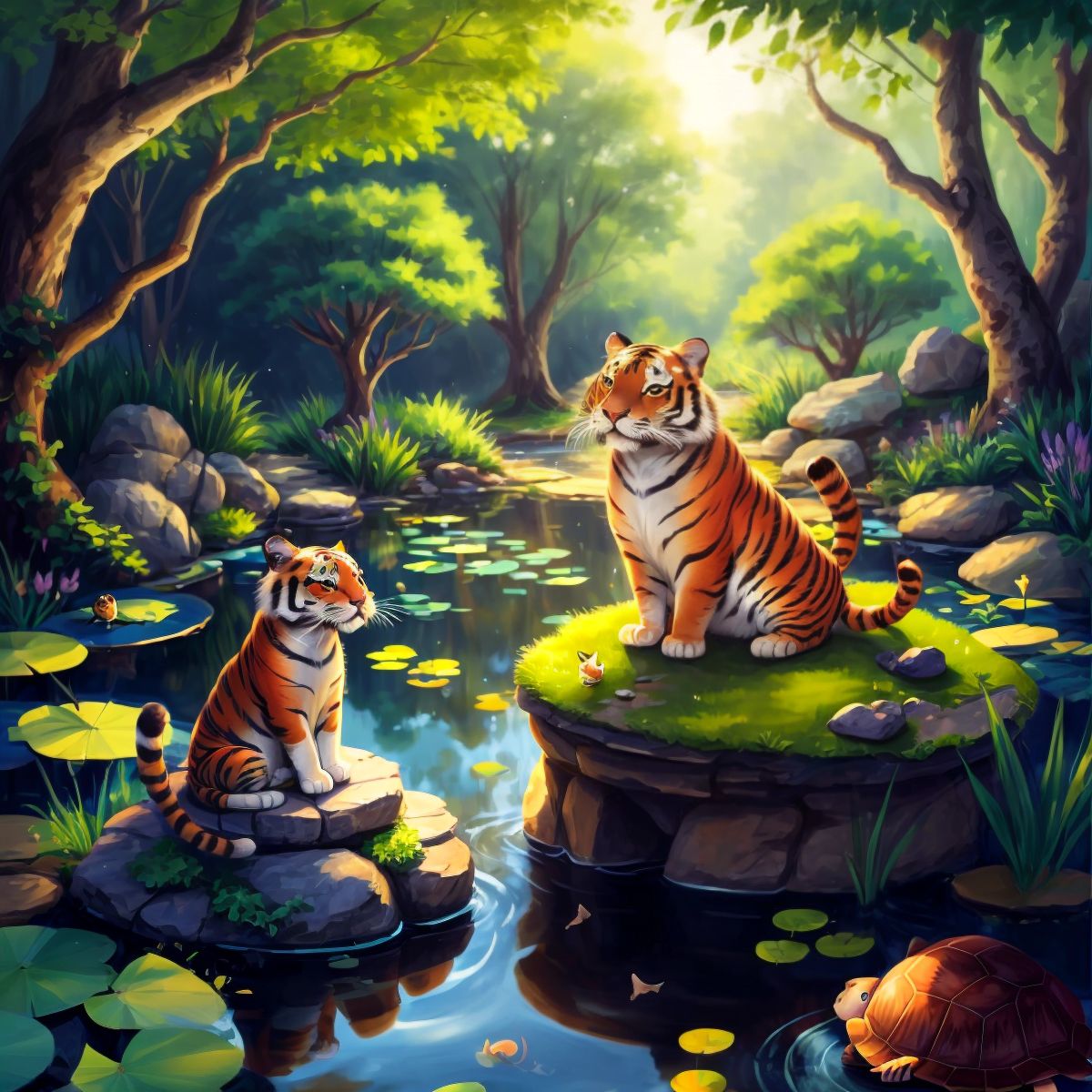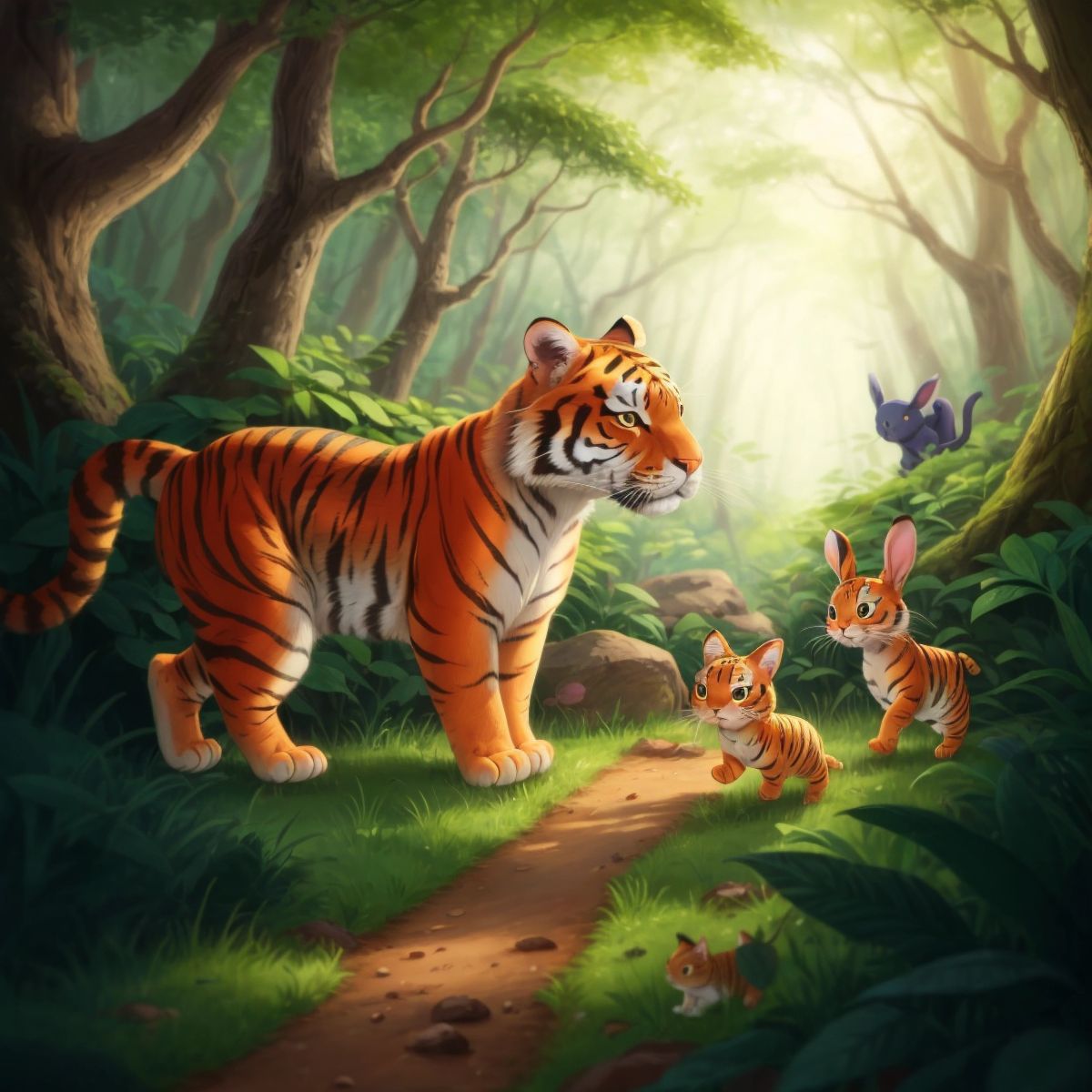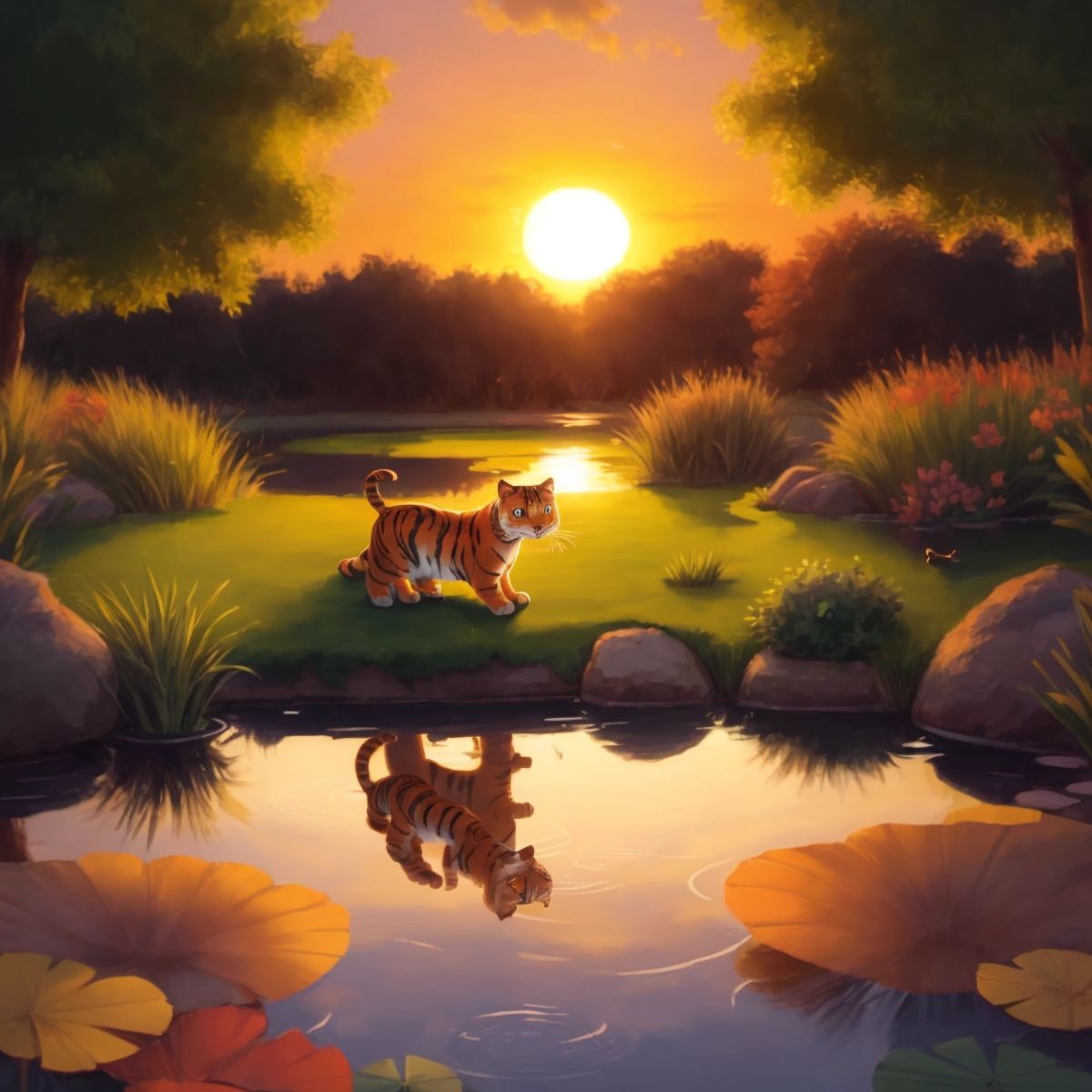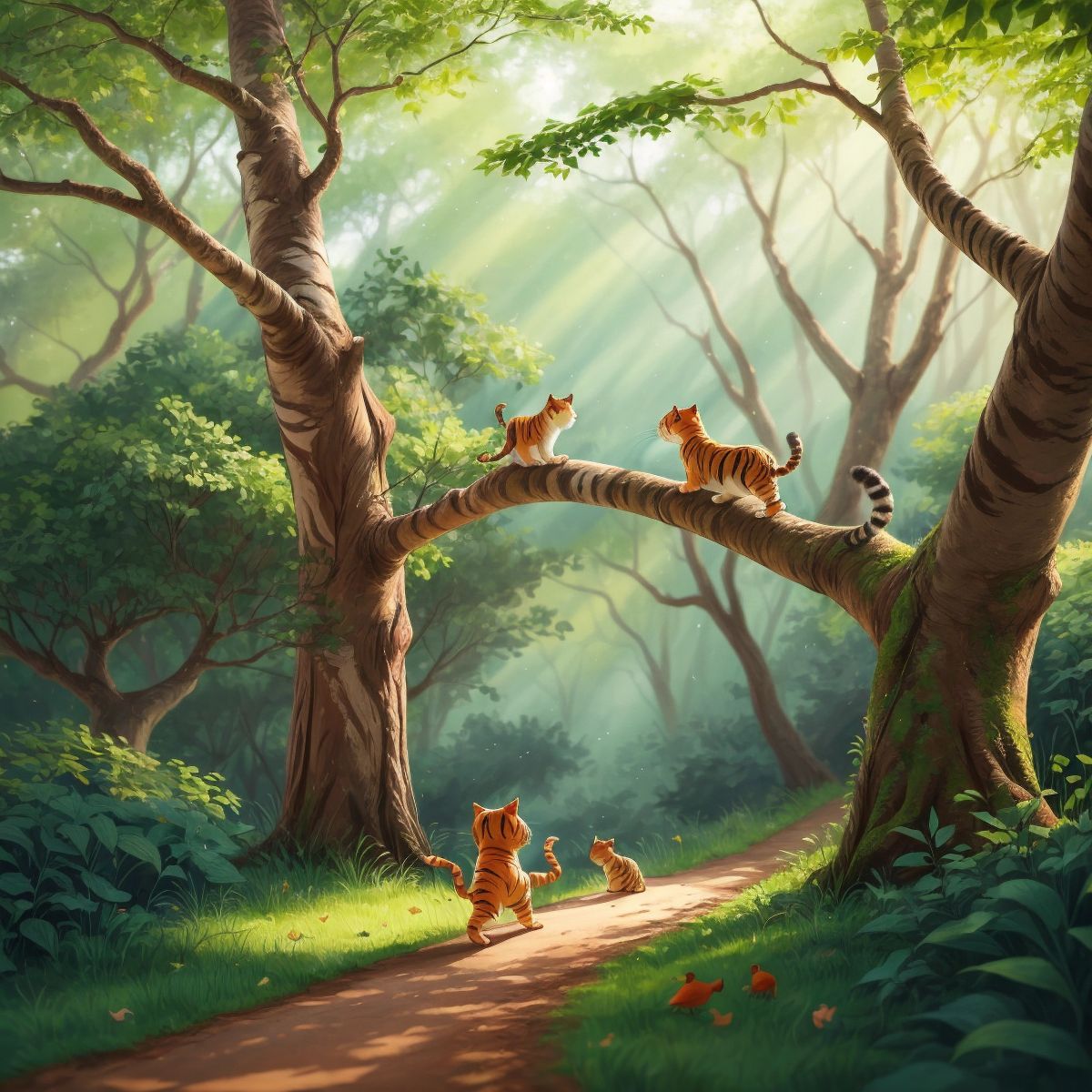 Illustration 1: Amber the tiger cat with sharp claws, walking through a forest with birds in the background and a squirrel on a tree.
One sunny morning, a mysterious visitor appeared in the forest. Amber, the tiger cat, was known for her sharp claws and powerful look. She was curious and friendly, and she loved exploring new places. As she ventured through the forest, she encountered all sorts of fascinating creatures, from chatty birds to busy squirrels.
1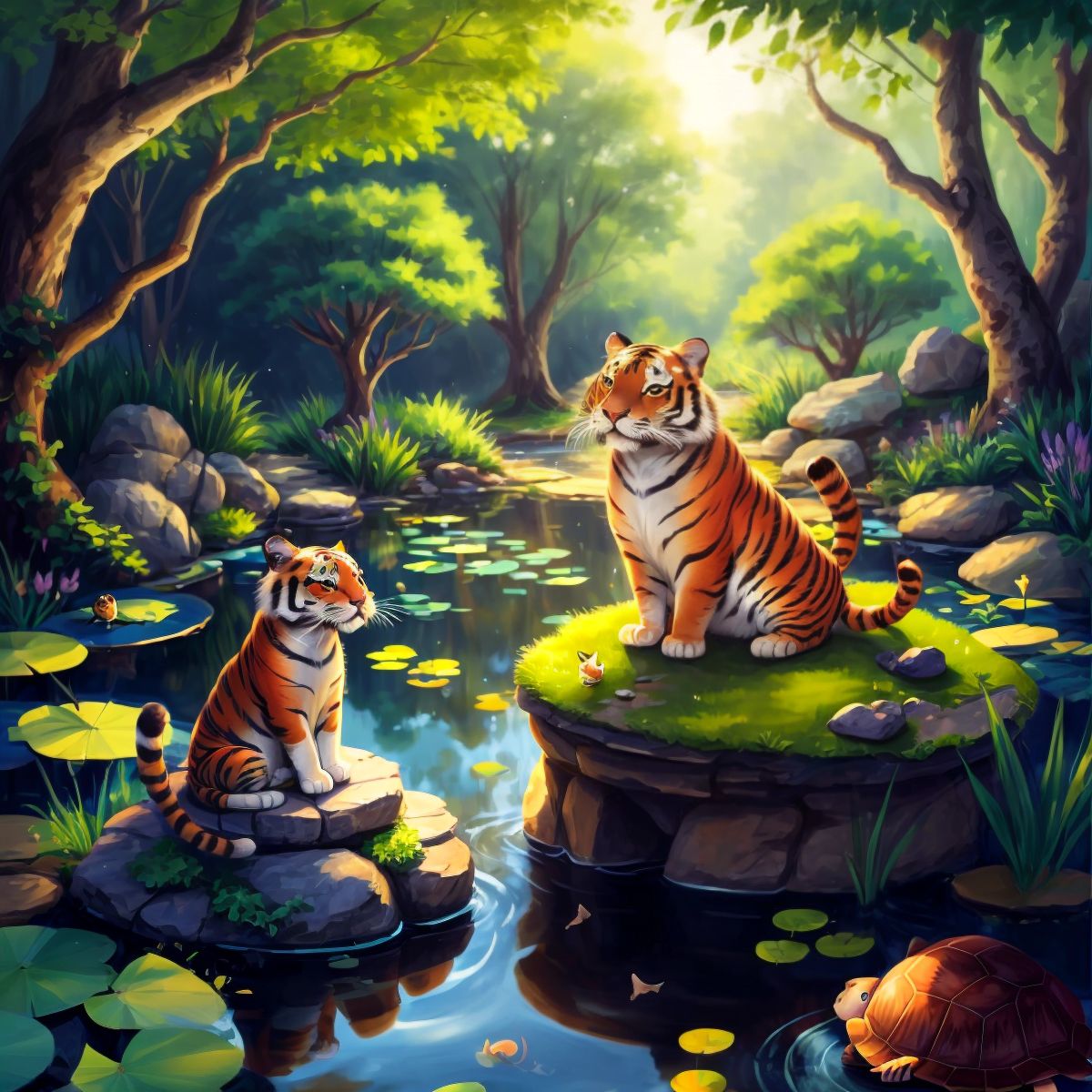 Illustration 2: Amber sitting by an enchanted pond, listening to a wise old turtle who is perched on a rock in the water.
Amber's journey led her to an enchanted pond, where she met a wise old turtle. The turtle shared stories of the magical creatures that lived in the forest and the importance of kindness and empathy. Amber listened intently, taking in every word the turtle said. She realized that every animal had a unique perspective and that understanding each other was the key to harmony in the forest.
2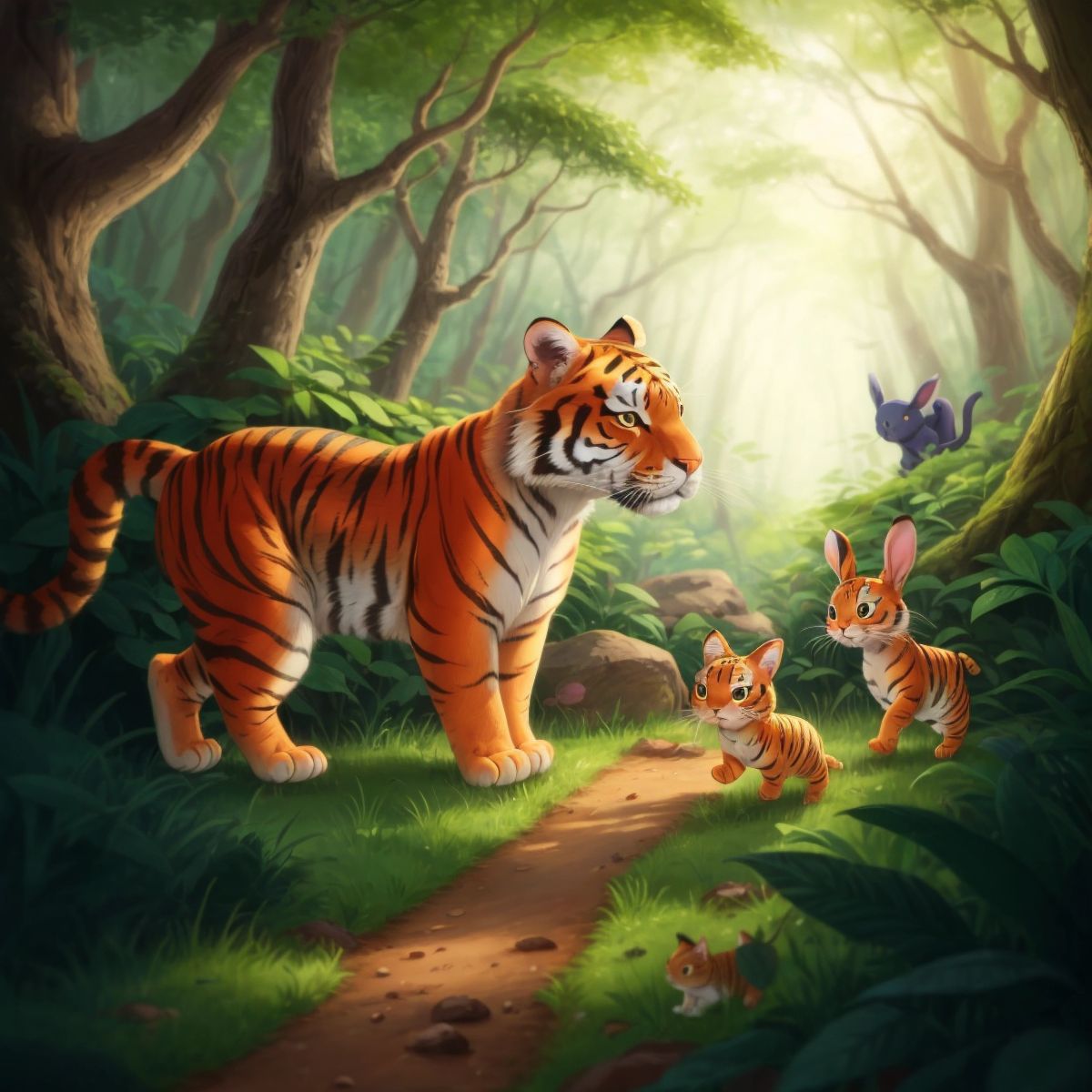 Illustration 3: Amber, with a determined expression, leading a lost bunny through the forest, with various forest creatures watching from a distance.
Inspired by the turtle's tales, Amber decided to embark on a great adventure. She set out to help a lost bunny find its family, and along the way, she encountered challenges and made new friends. With her sharp claws and caring heart, Amber showed bravery and compassion, proving that even the smallest creatures could make a big difference.
3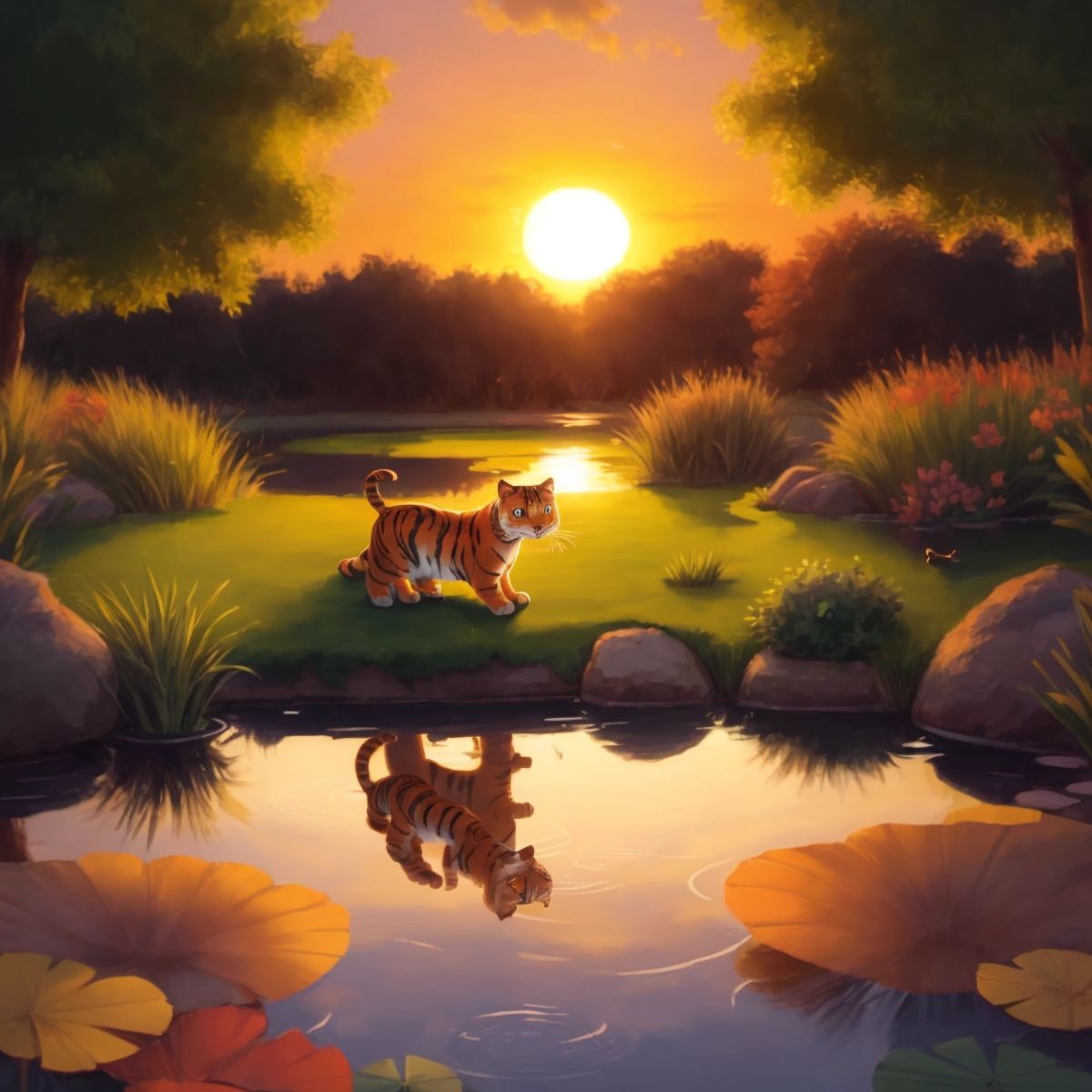 Illustration 4: Amber looking at her reflection in the pond at sunset, with the colors of the setting sun reflecting on the water's surface.
As the sun began to set, Amber returned to the enchanted pond. She looked at her reflection in the water and realized that she had gained a new perspective on the world. She understood the importance of empathy, kindness, and seeing the world through the eyes of others. Amber's adventure had taught her valuable lessons that she would carry with her forever.
4