Kiah's Special Day in the Enchanted Village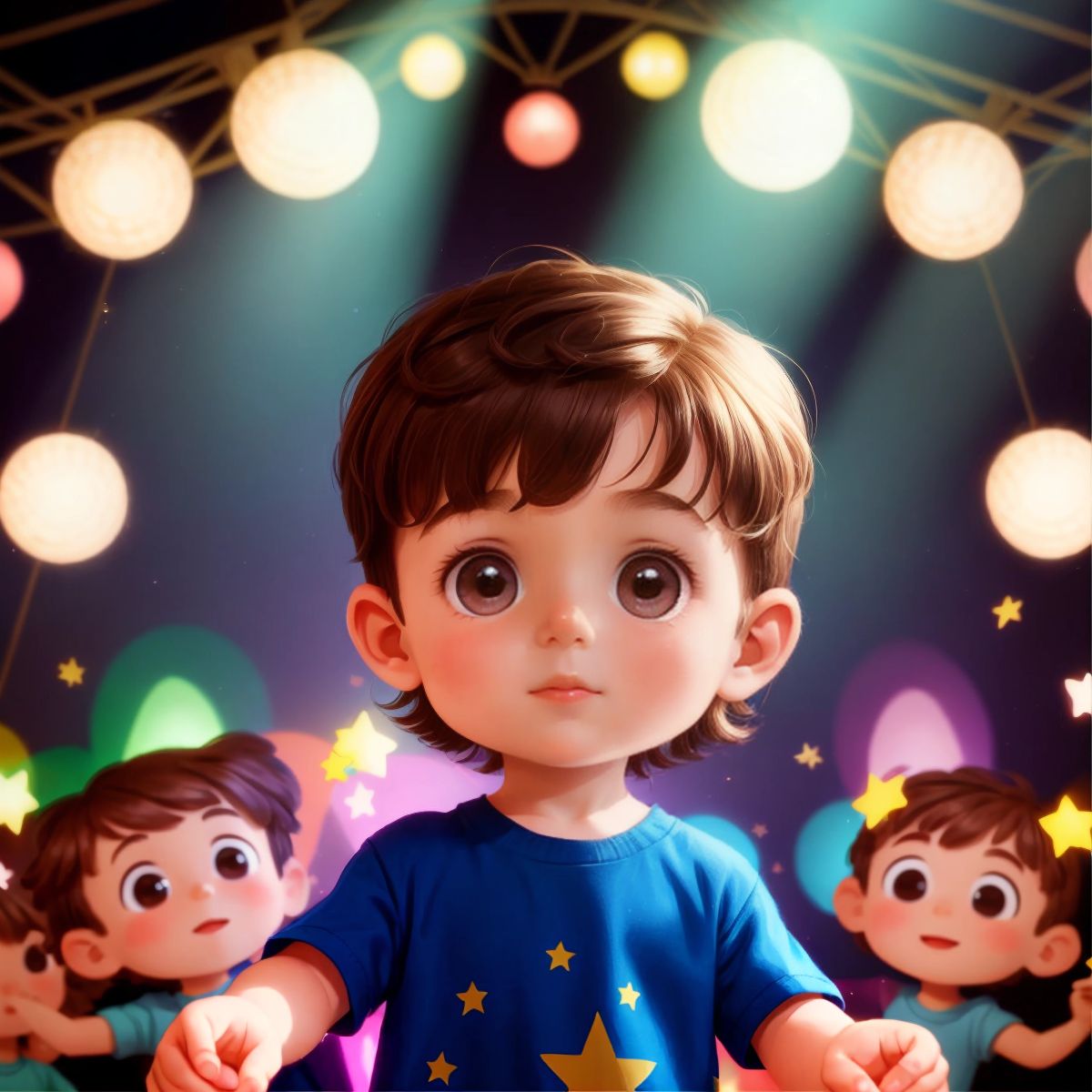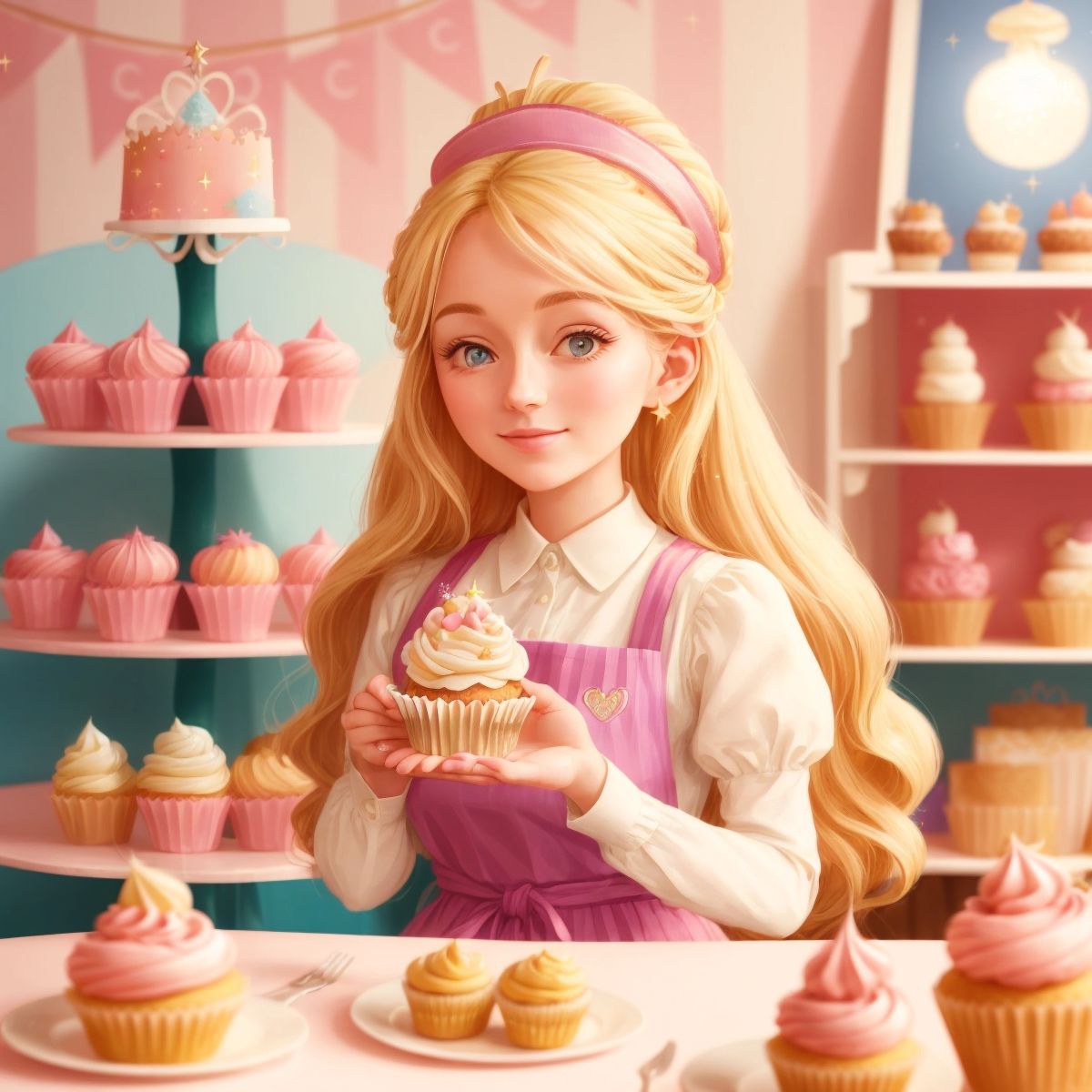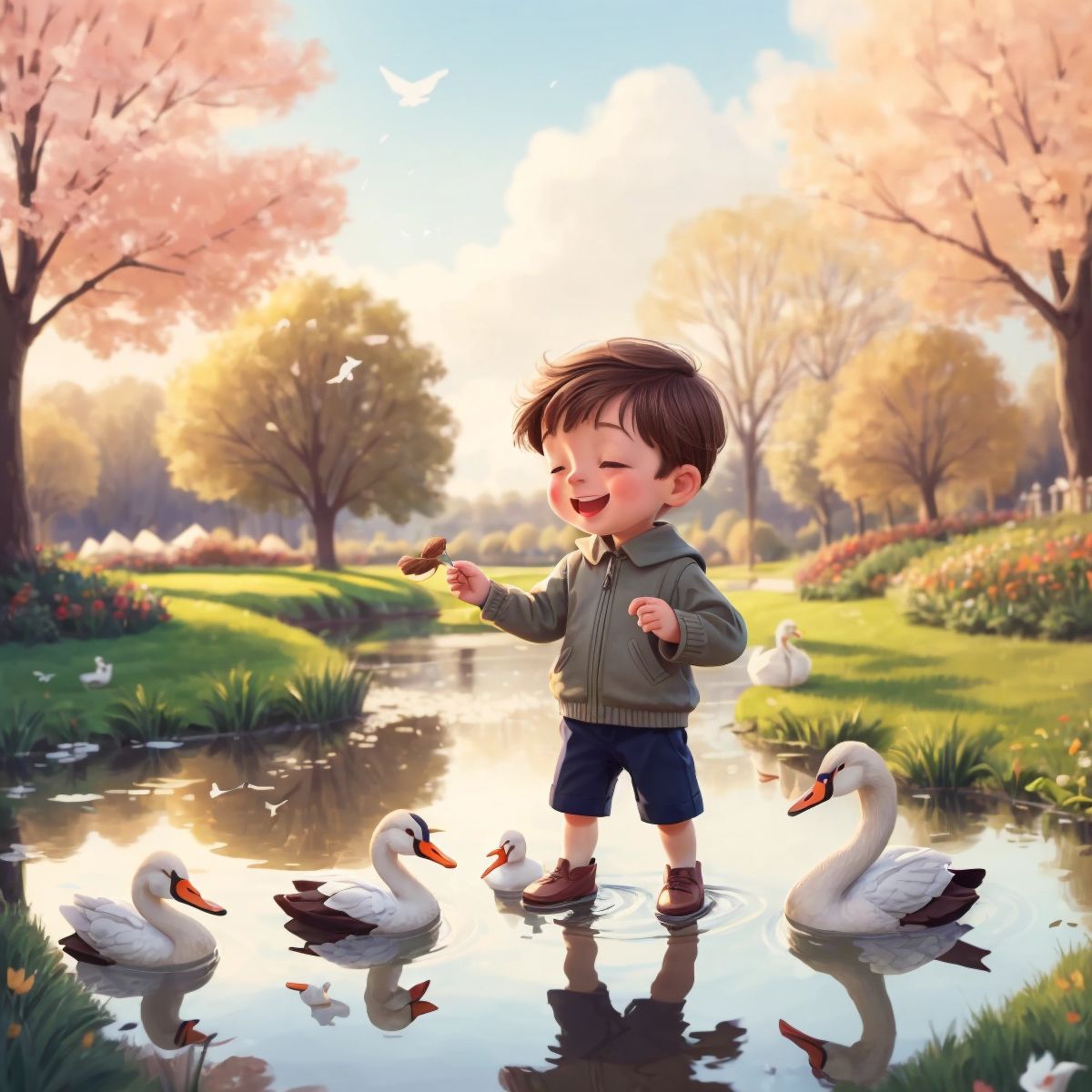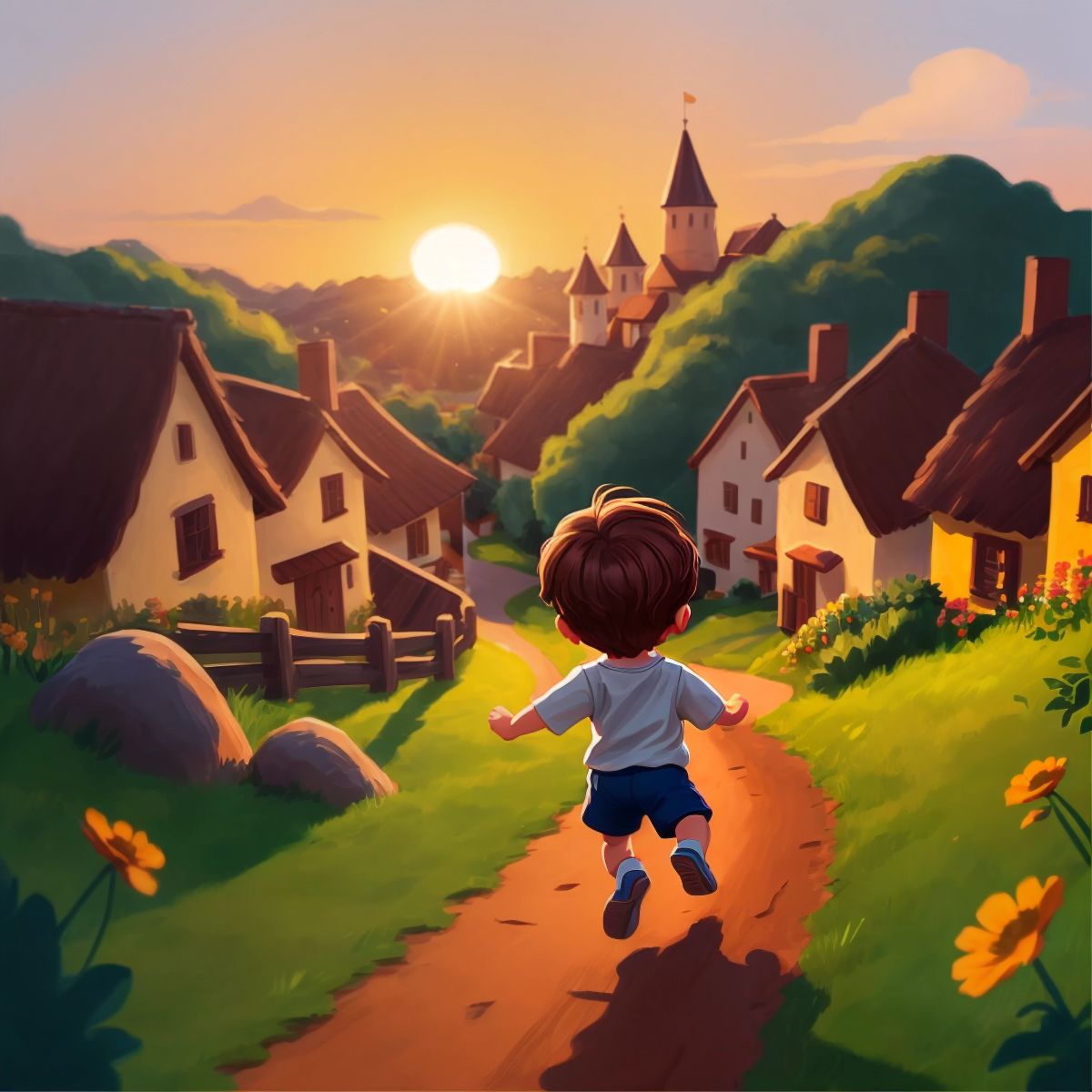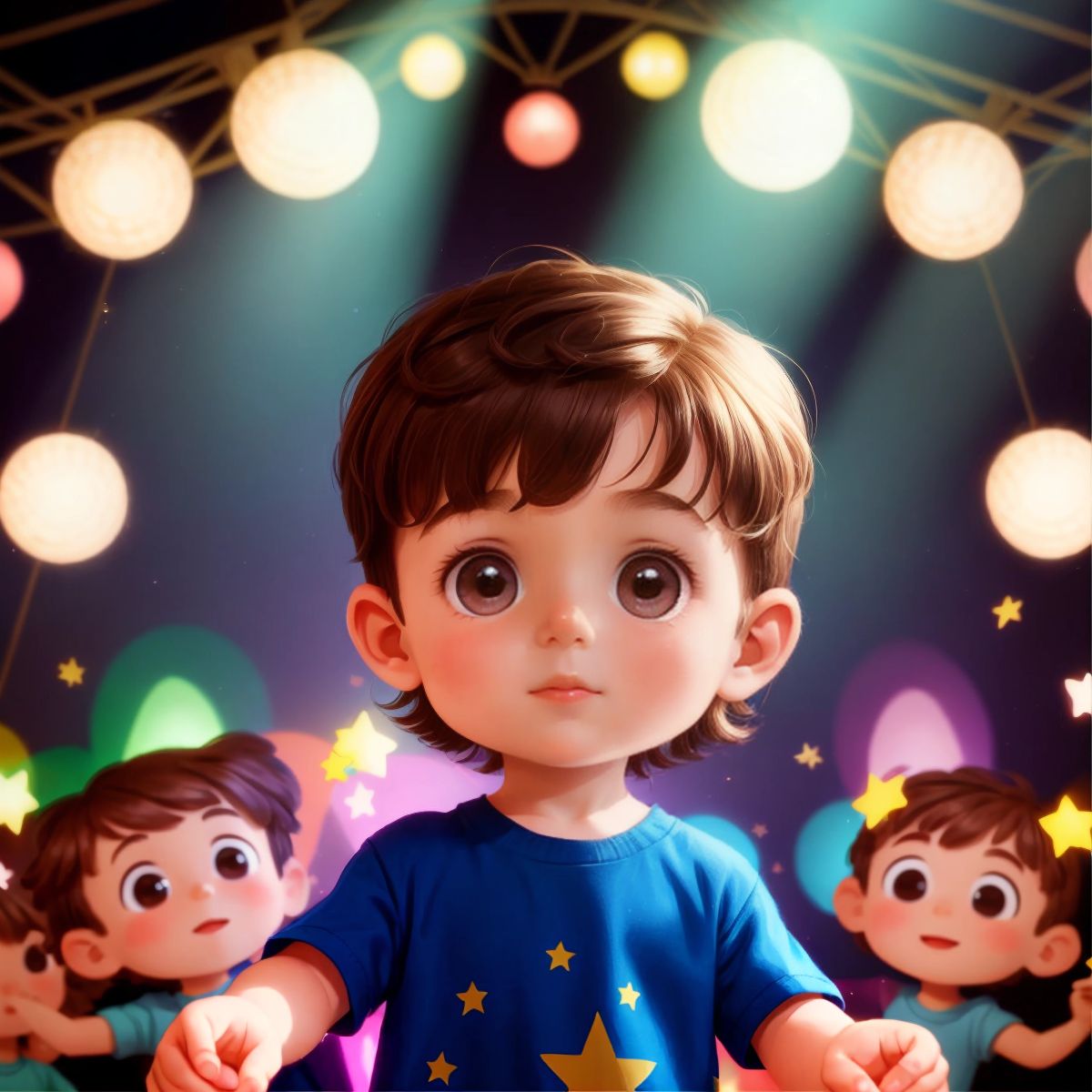 Illustration 1: Kiah with wide eyes of wonder, surrounded by dancing fairies and glowing disco balls in the background.
Kiah was very excited to visit his Auntie DiDi's enchanted village. He packed his favorite snacks and toys for the day. When he arrived, Auntie DiDi greeted him with a big hug and they set off to explore the magical village. Kiah's eyes widened with wonder as they passed the dancing fairies and glowing disco balls.
1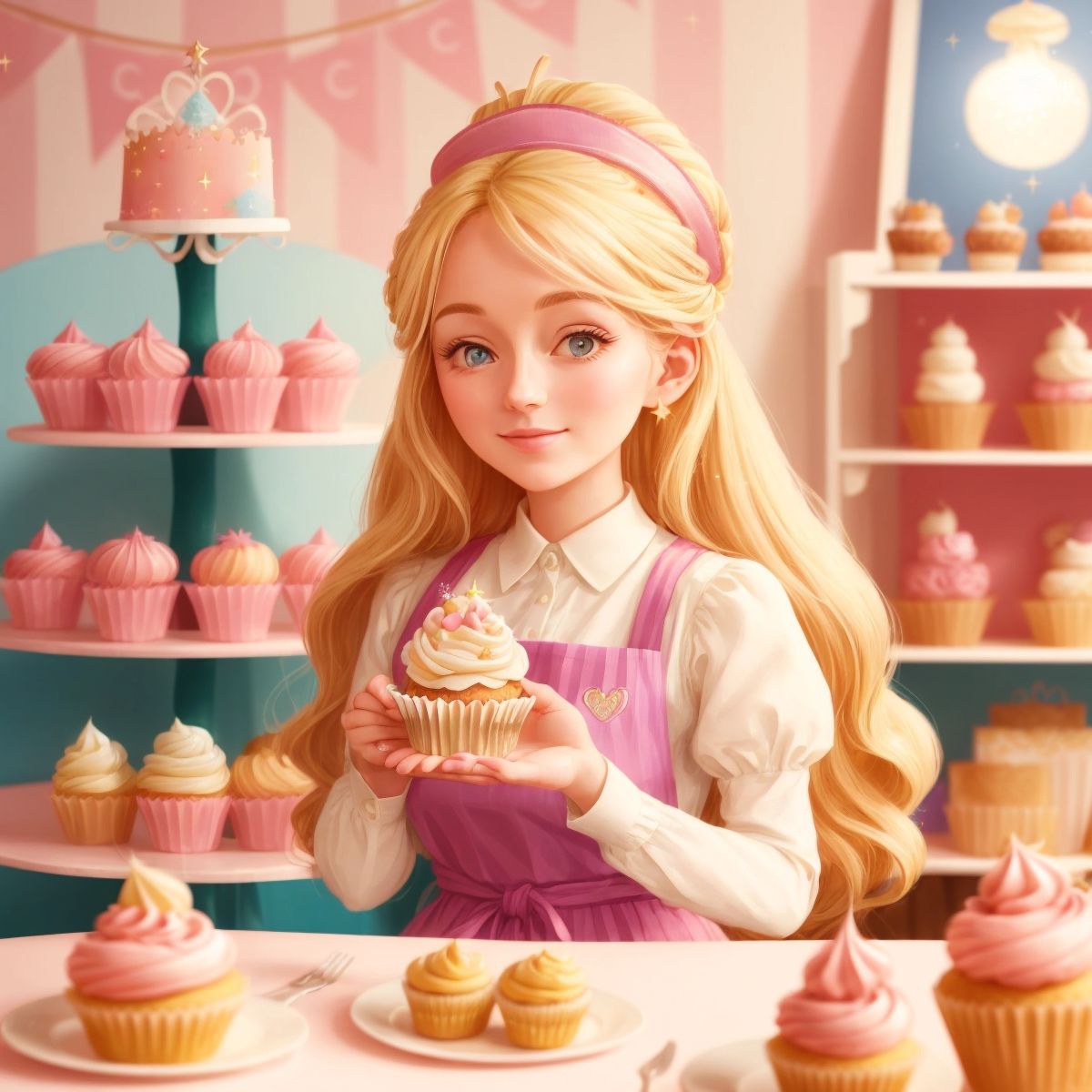 Illustration 2: Auntie DiDi holding a sparkling cupcake with edible glitter in the village bakery, with colorful cupcakes and pastries in the background.
Auntie DiDi took Kiah to the village bakery, where the air was filled with the sweet smell of freshly baked treats. Kiah's mouth watered as he saw the colorful cupcakes, fluffy pastries, and gooey chocolate cookies. Auntie DiDi bought him a special cupcake that sparkled with edible glitter, and they enjoyed their delicious treats by the sparkling pond.
2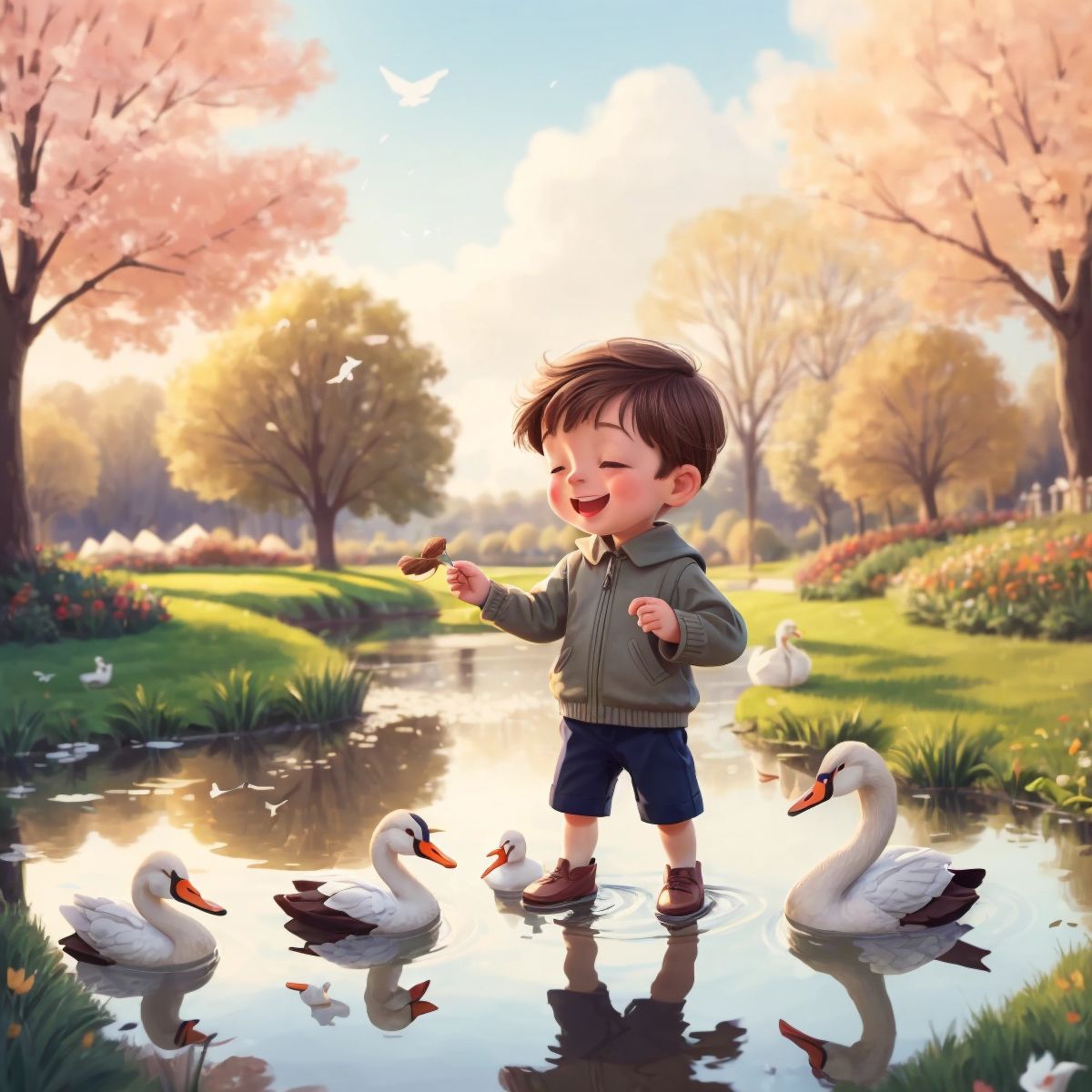 Illustration 3: Kiah giggling while feeding ducks at the pond, with swans gracefully gliding on the water in the background.
After their bakery adventure, Auntie DiDi and Kiah strolled to the pond, where ducks and swans gracefully glided on the water. Kiah giggled as he fed the ducks pieces of bread, watching them quack and waddle around. Auntie DiDi showed Kiah how to gently toss the bread to the elegant swans, who dipped their heads gracefully to catch the tasty morsels.
3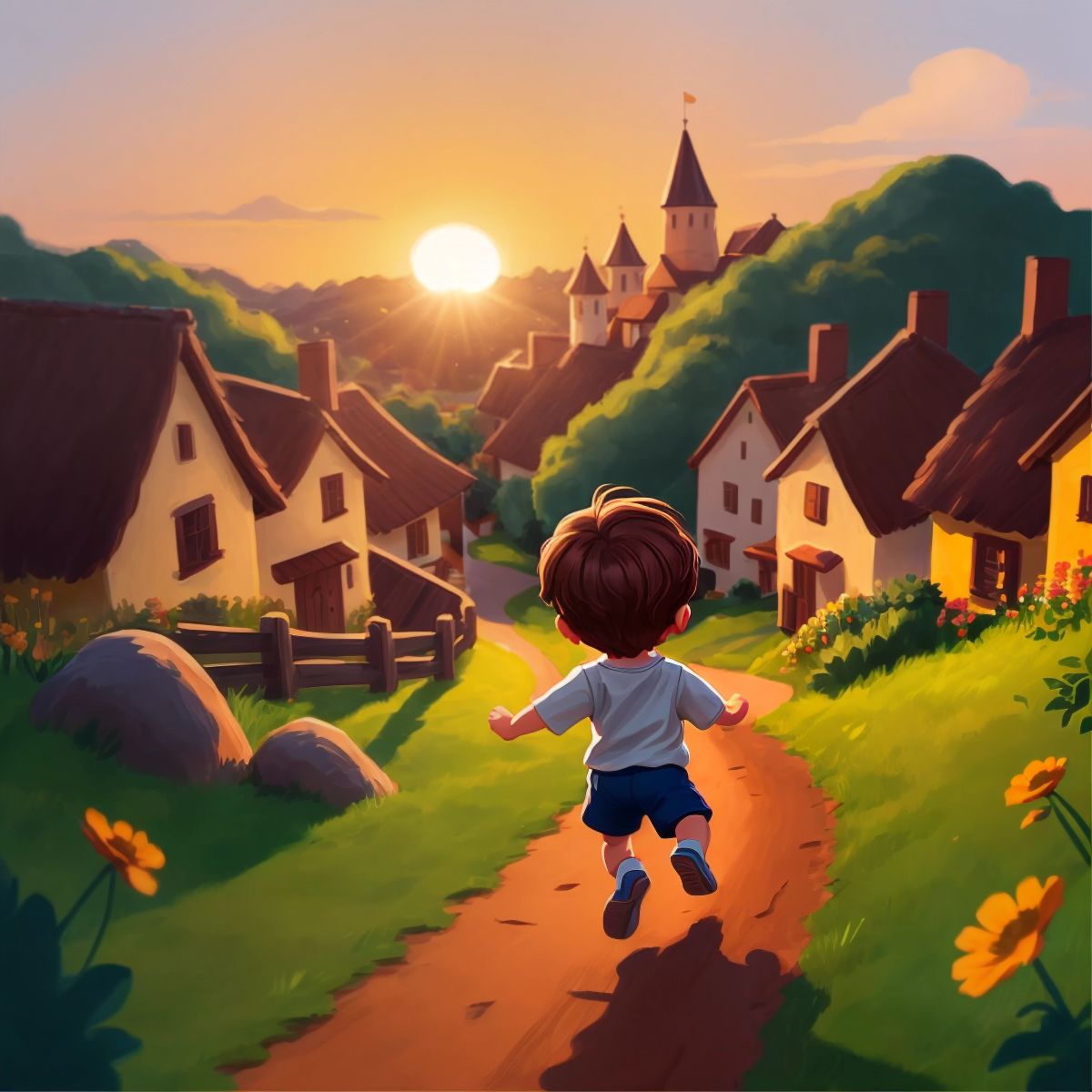 Illustration 4: Kiah racing down a large hill with the sunset and the silhouette of the enchanted village in the background.
As the sun began to set, Auntie DiDi and Kiah raced to the large hill at the edge of the village. They climbed to the top and then, holding hands, they ran down as fast as they could, laughing all the way. Kiah felt like he was flying as they reached the bottom, and he knew he would treasure this special day in the enchanted village forever.
4