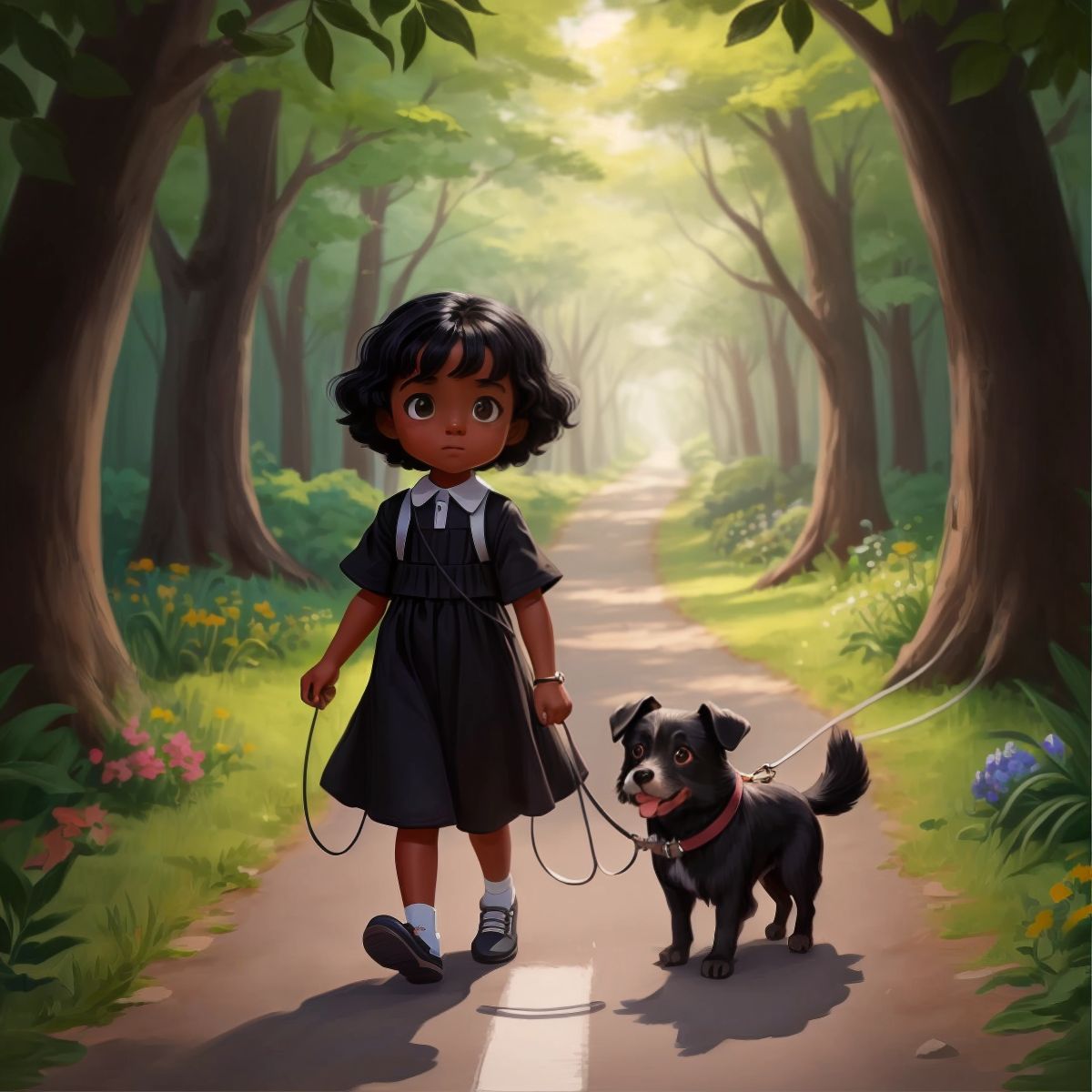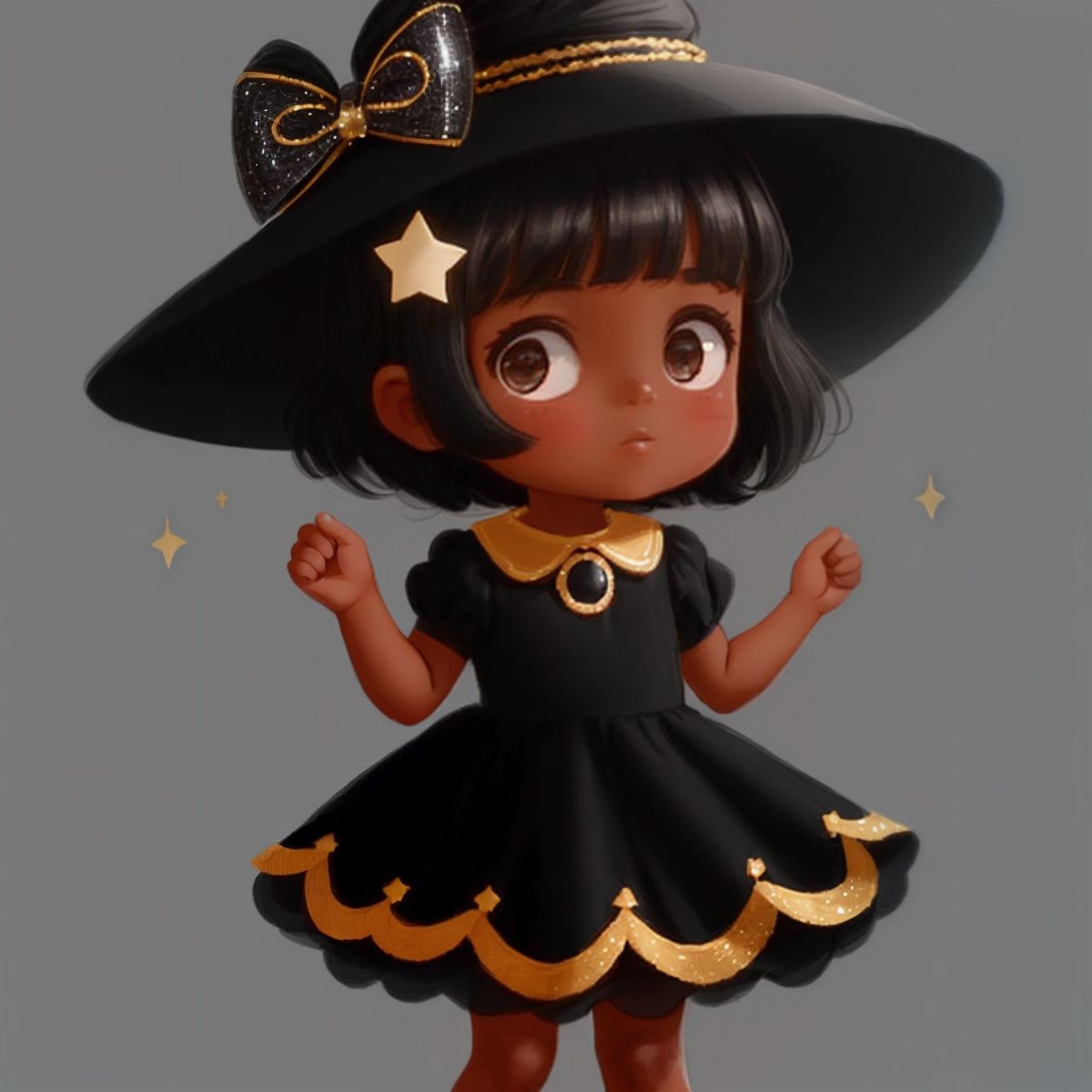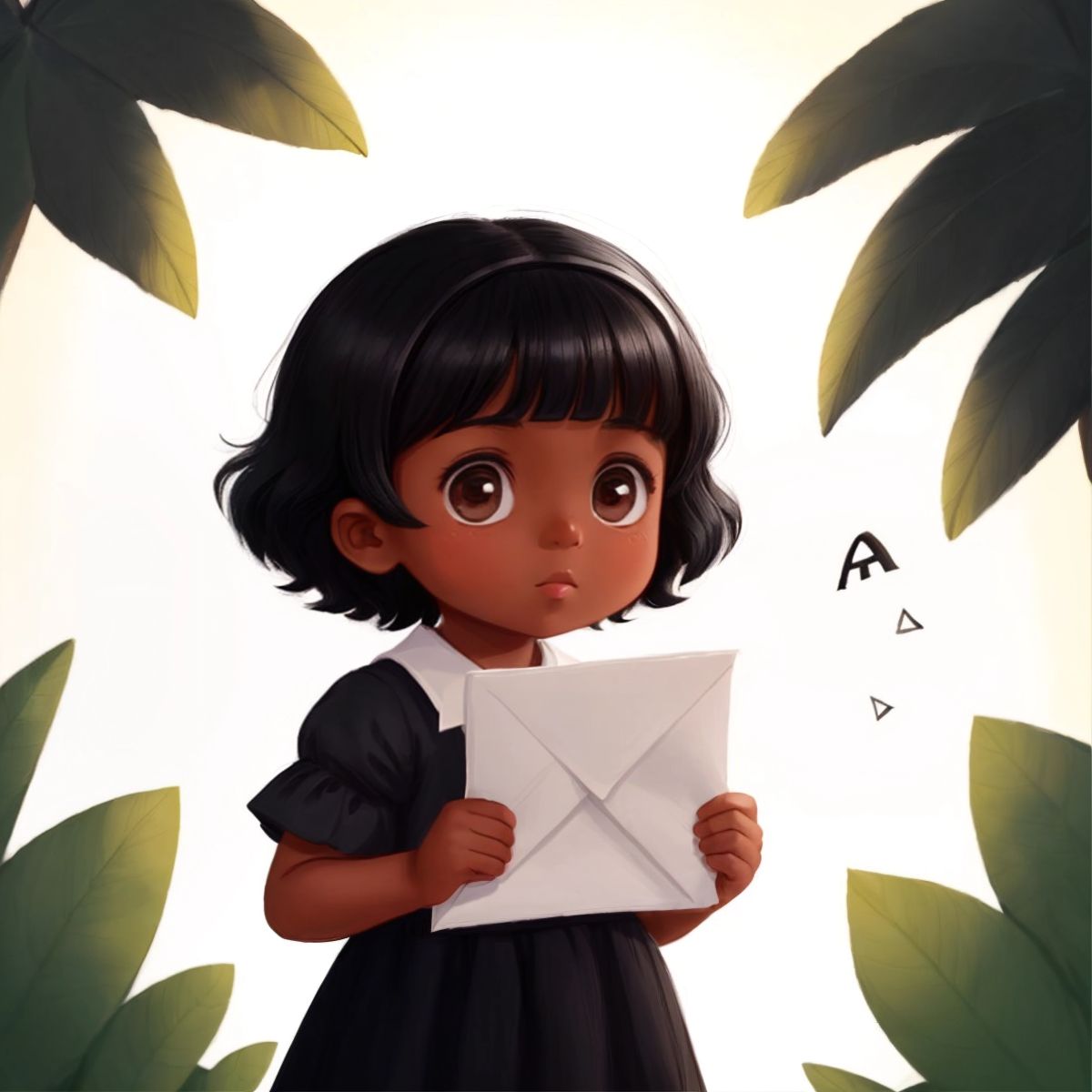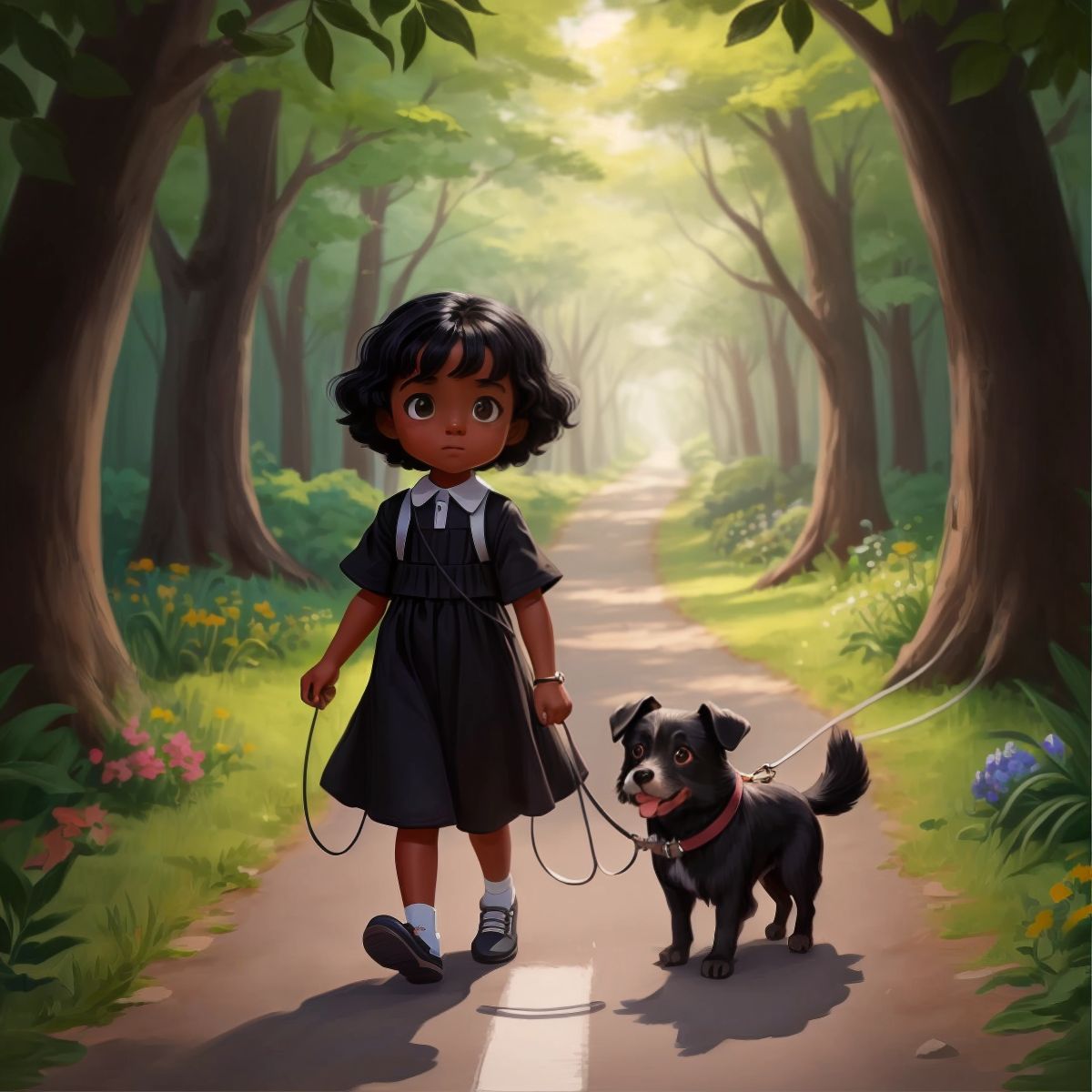 Illustration 1: Bri walking with a leash in her hand, hinting the presence of a dog
Once upon a time, there was a young girl named Bri. She had beautiful curly black hair that bounced with every step she took. Bri loved going on adventures with her loyal dog. One sunny day, Bri and her dog set off on a walk down a winding road.
1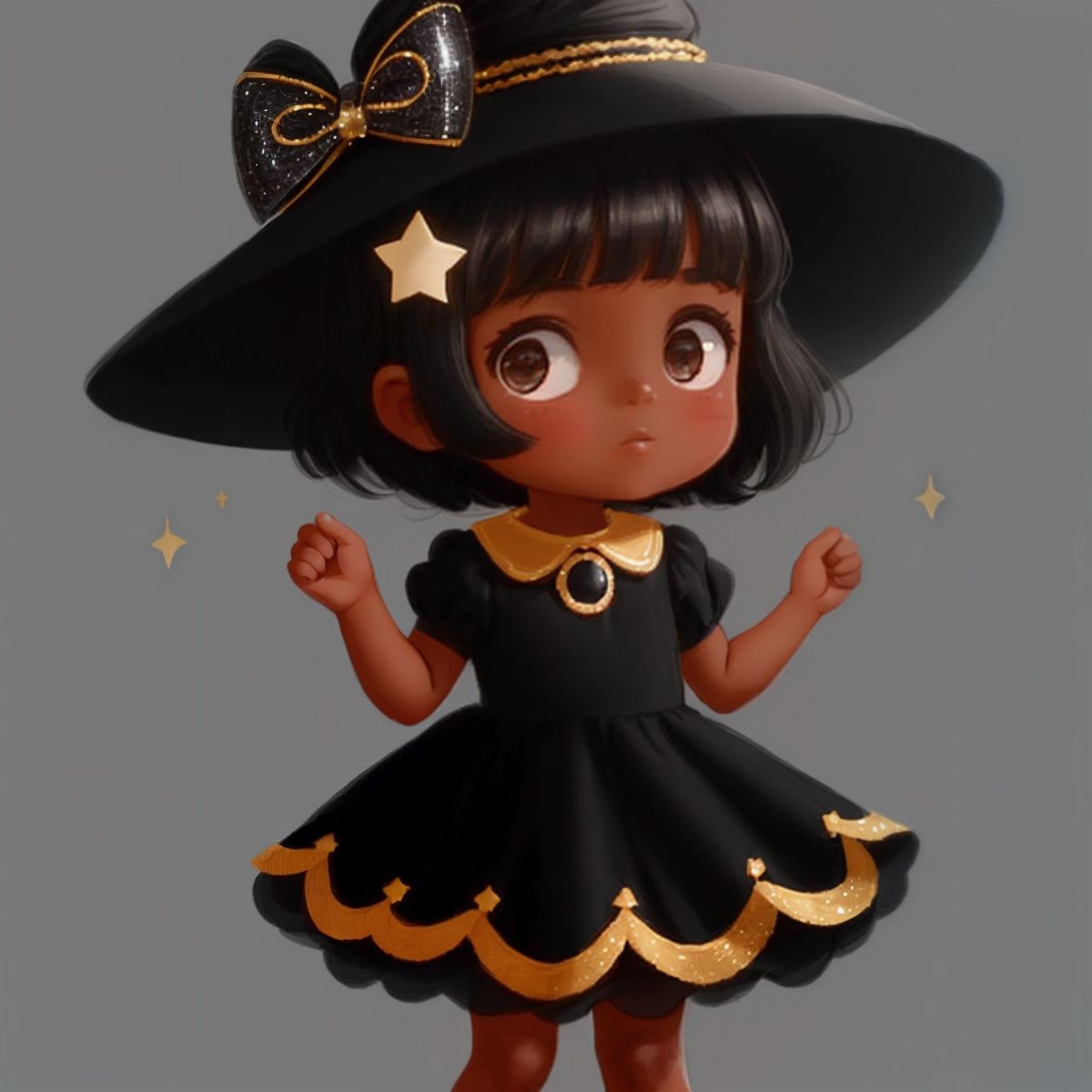 Illustration 2: Bri wearing a sparkly dress and a silly hat
As they walked, Bri spotted a box full of colorful costumes by the side of the road. She couldn't resist the temptation to try them on. Bri and her dog started playing dress-up, putting on silly hats, sparkly dresses, and even superhero capes. They laughed and twirled around, having the time of their lives.
2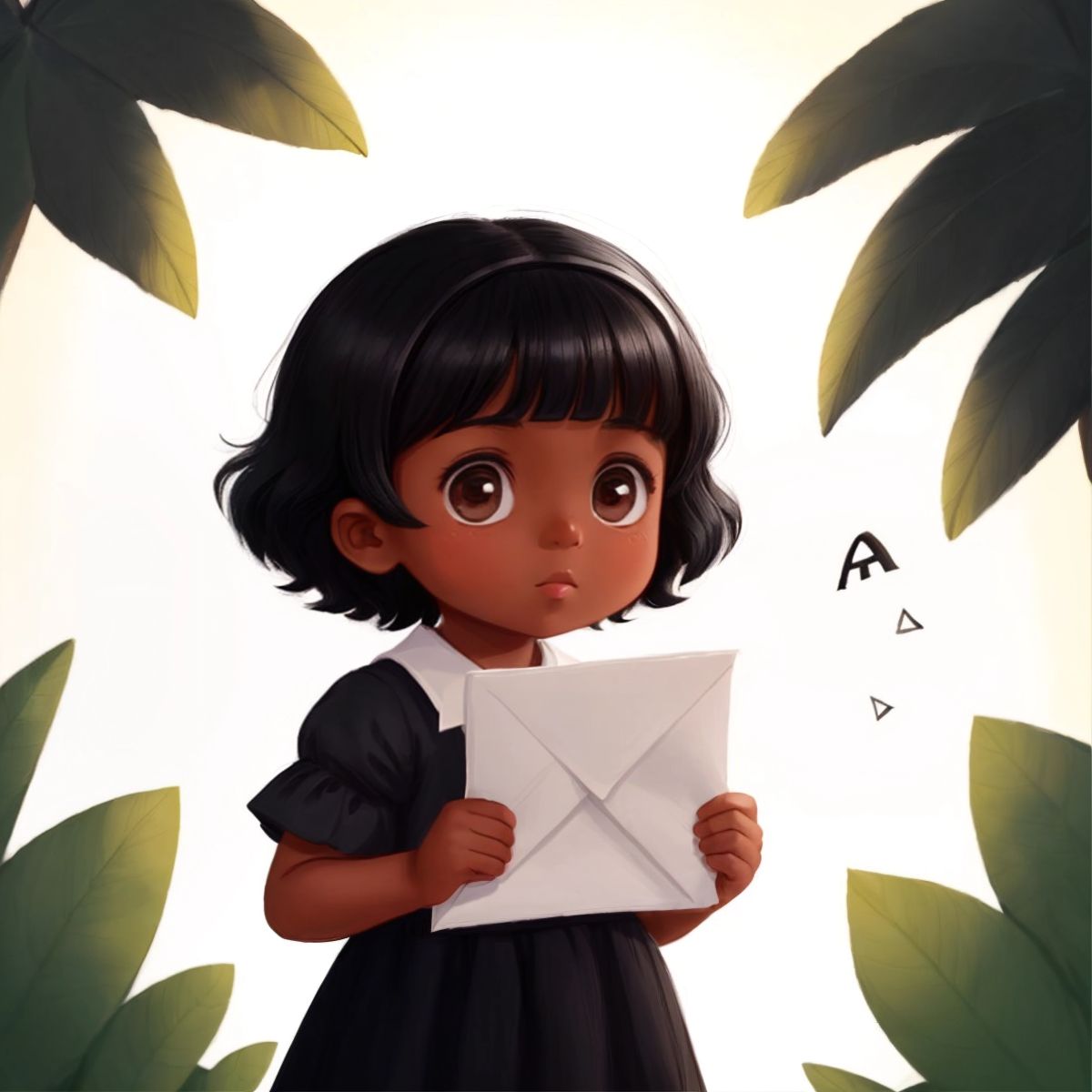 Illustration 3: Bri holding an opened letter
While playing dress-up, Bri noticed something sticking out from under one of the costumes. It was a letter addressed to her! Excitedly, she opened it and read the heartfelt words inside. The letter was from her best friend, who was far away. It made Bri feel warm and loved.
3
Illustration 4: Bri holding the letter and looking at a map
The letter contained a secret mission for Bri and her dog. They were asked to find a hidden treasure in the nearby forest. With hearts full of excitement, they set off on their new adventure. Bri held the letter tightly, knowing that her best friend was with her in spirit.
4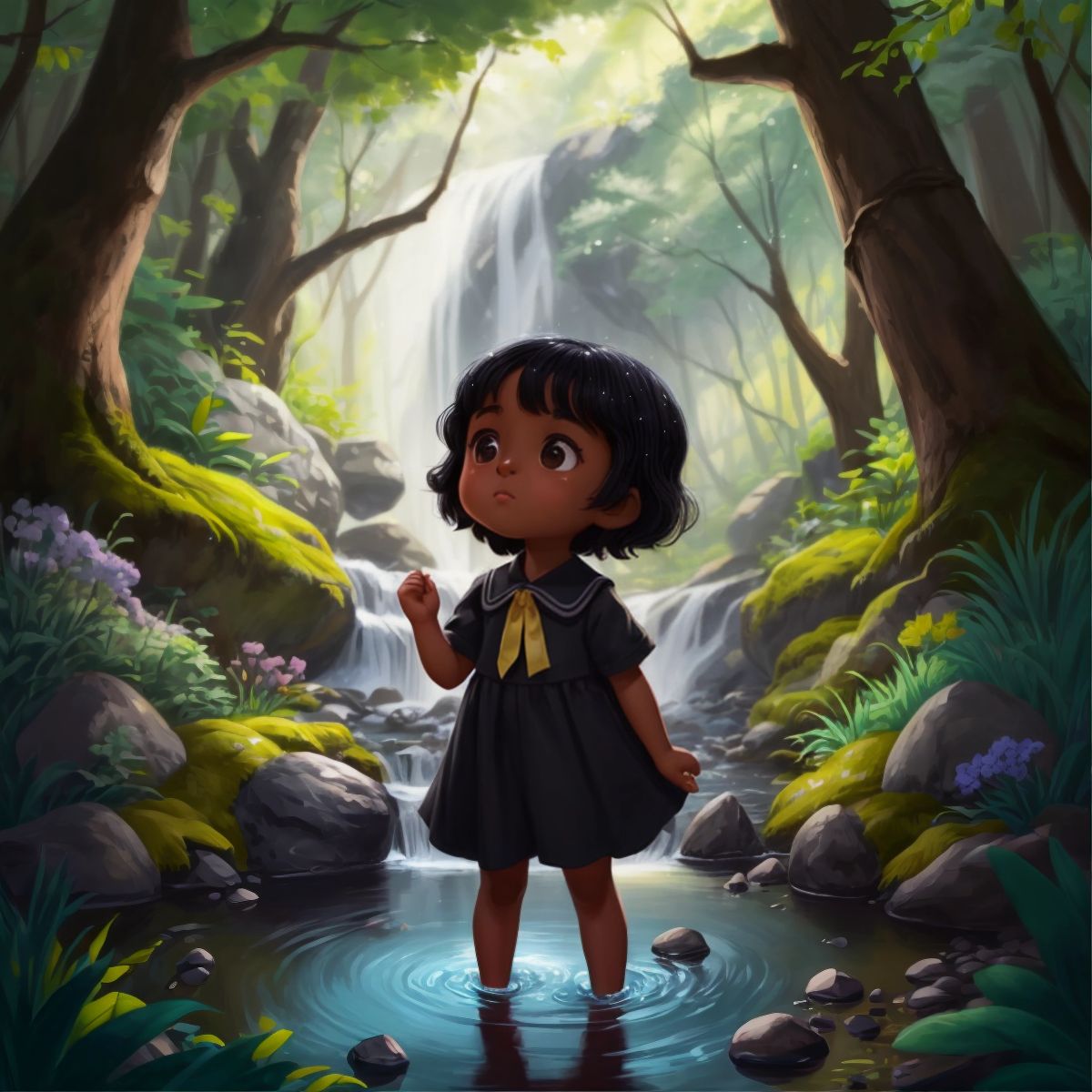 Illustration 5: Bri looking in awe at a sparkling stream
As they entered the forest, Bri and her dog marveled at the beauty around them. They encountered friendly woodland creatures and discovered sparkling streams. Each step brought them closer to the hidden treasure, and their excitement grew with every passing moment.
5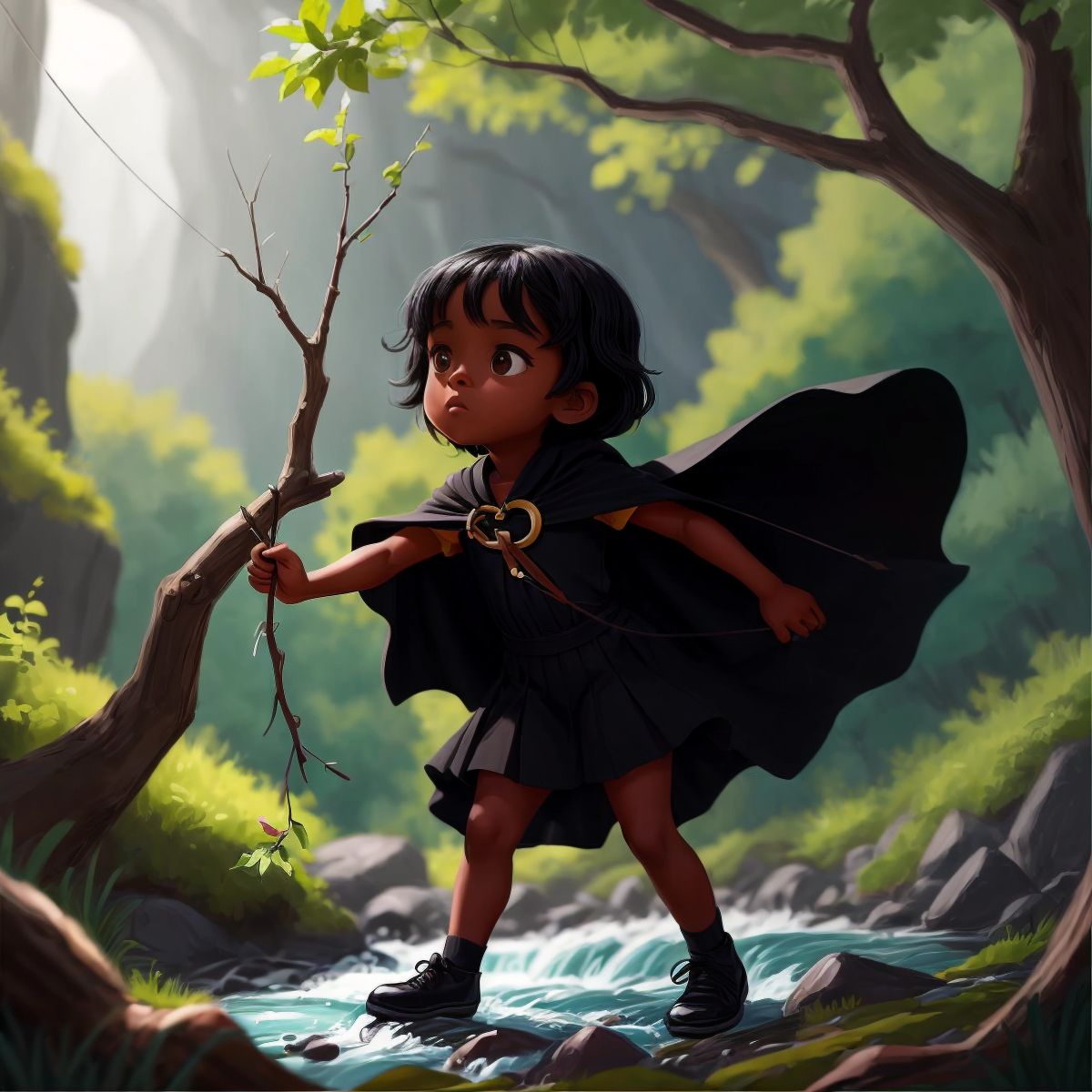 Illustration 6: Bri tying a cape to a branch
The journey wasn't without challenges. Bri and her dog came across a wide river blocking their path. But Bri remembered the superhero cape she wore earlier and had an idea. She tied the cape to a branch, creating a makeshift bridge. Together, they crossed the river and continued their quest.
6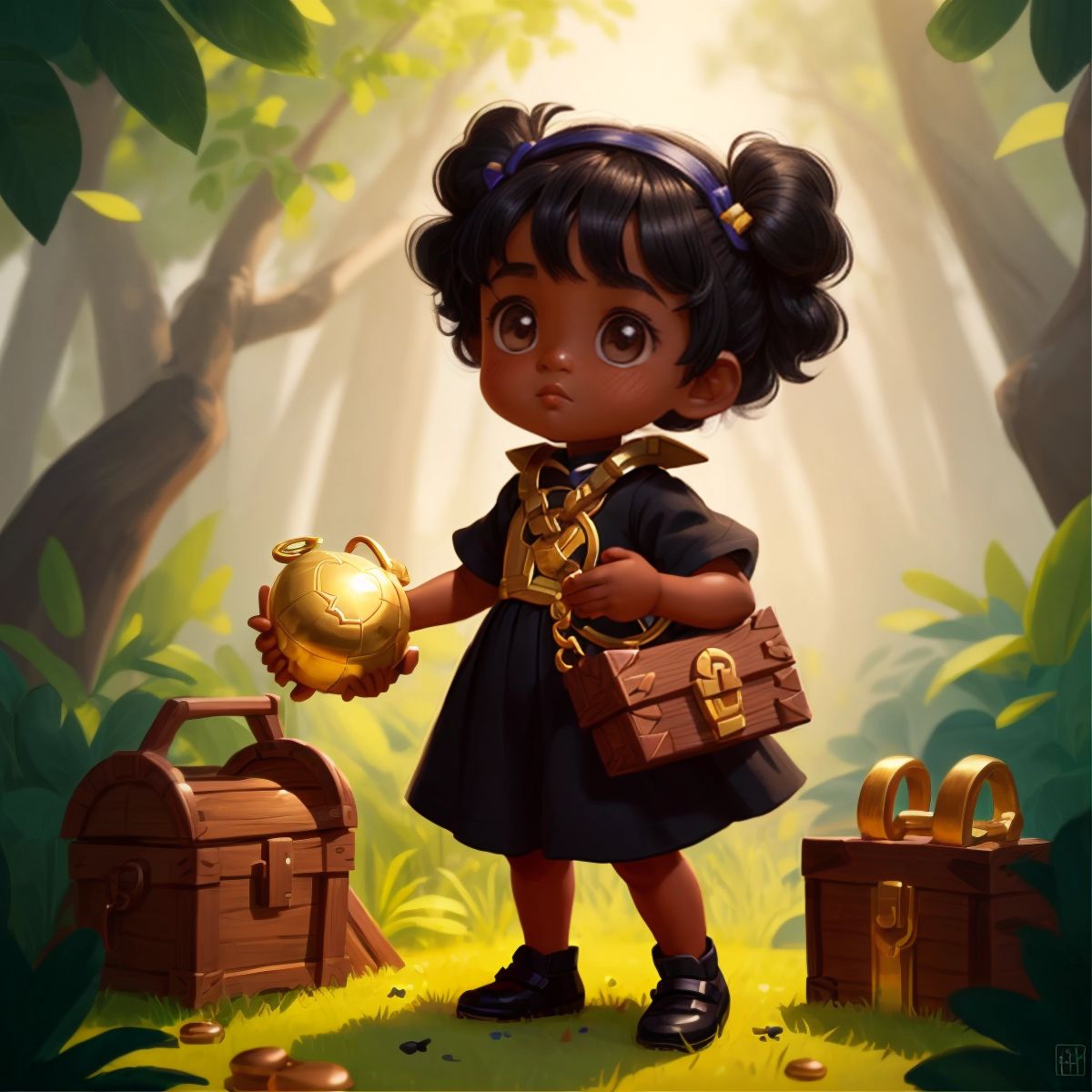 Illustration 7: Bri holding a small chest filled with shiny treasures
Finally, after overcoming obstacles and following clues, Bri and her dog reached the spot where the treasure was hidden. They dug through the soft earth and uncovered a small chest filled with shiny treasures. Their eyes sparkled with joy as they realized the true treasure was the adventure they had together.
7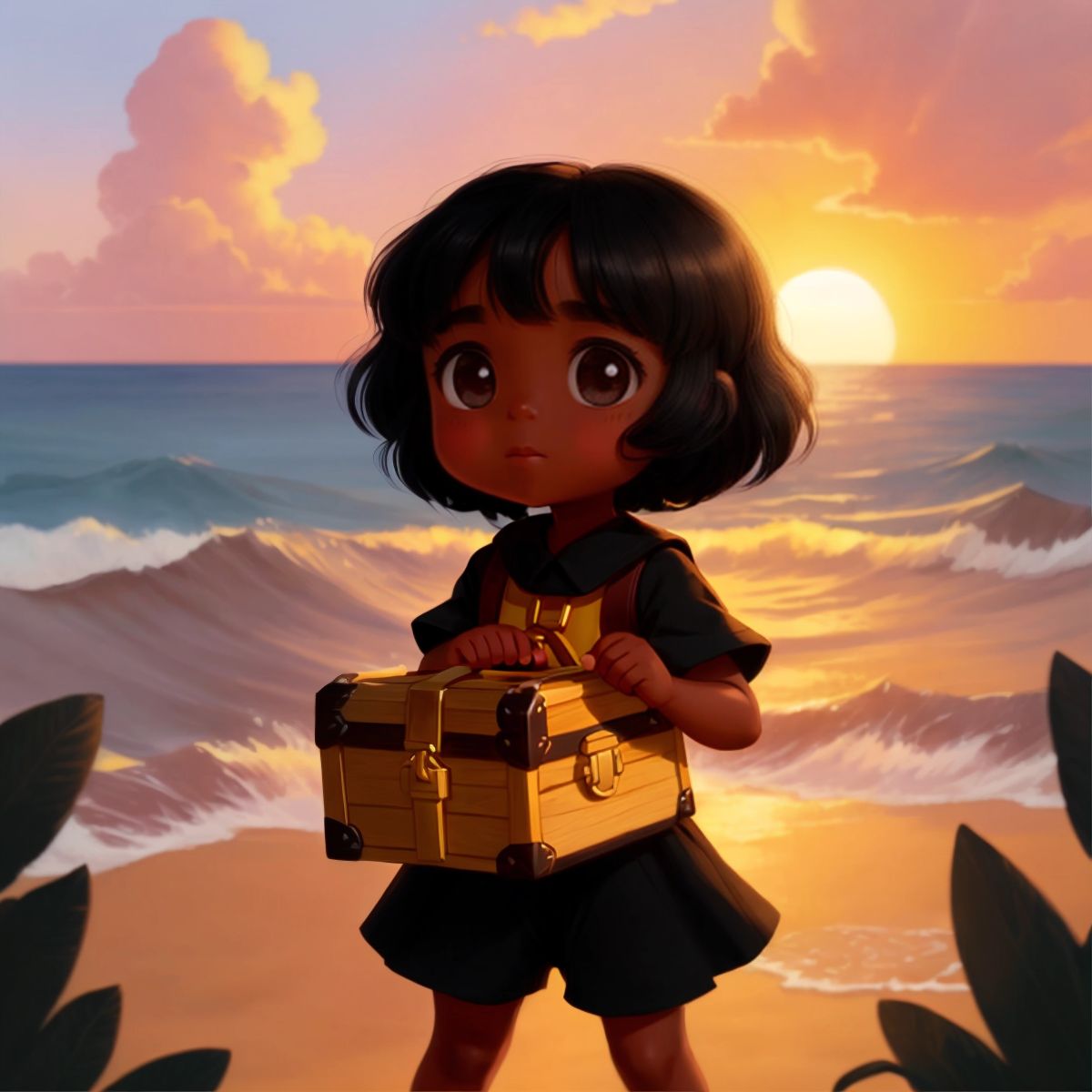 Illustration 8: Bri hugging a treasure chest, with a sunset in the background
With the treasure in hand, Bri and her dog made their way back home. They knew that no matter the distance, their friendship would always remain strong. Bri hugged her dog tightly, grateful for the magical journey they had shared. And as they walked into the sunset, they couldn't wait for their next adventure together.
8