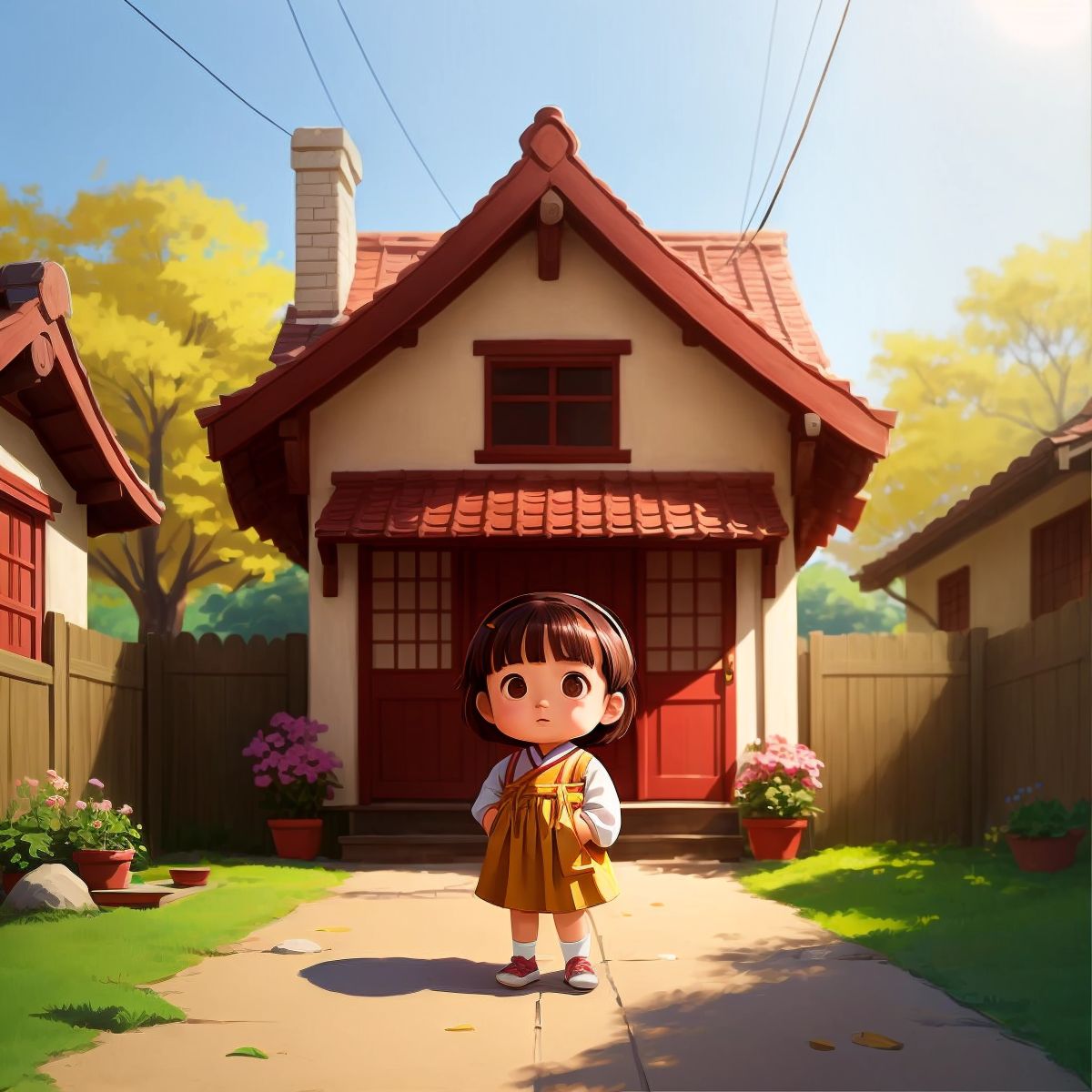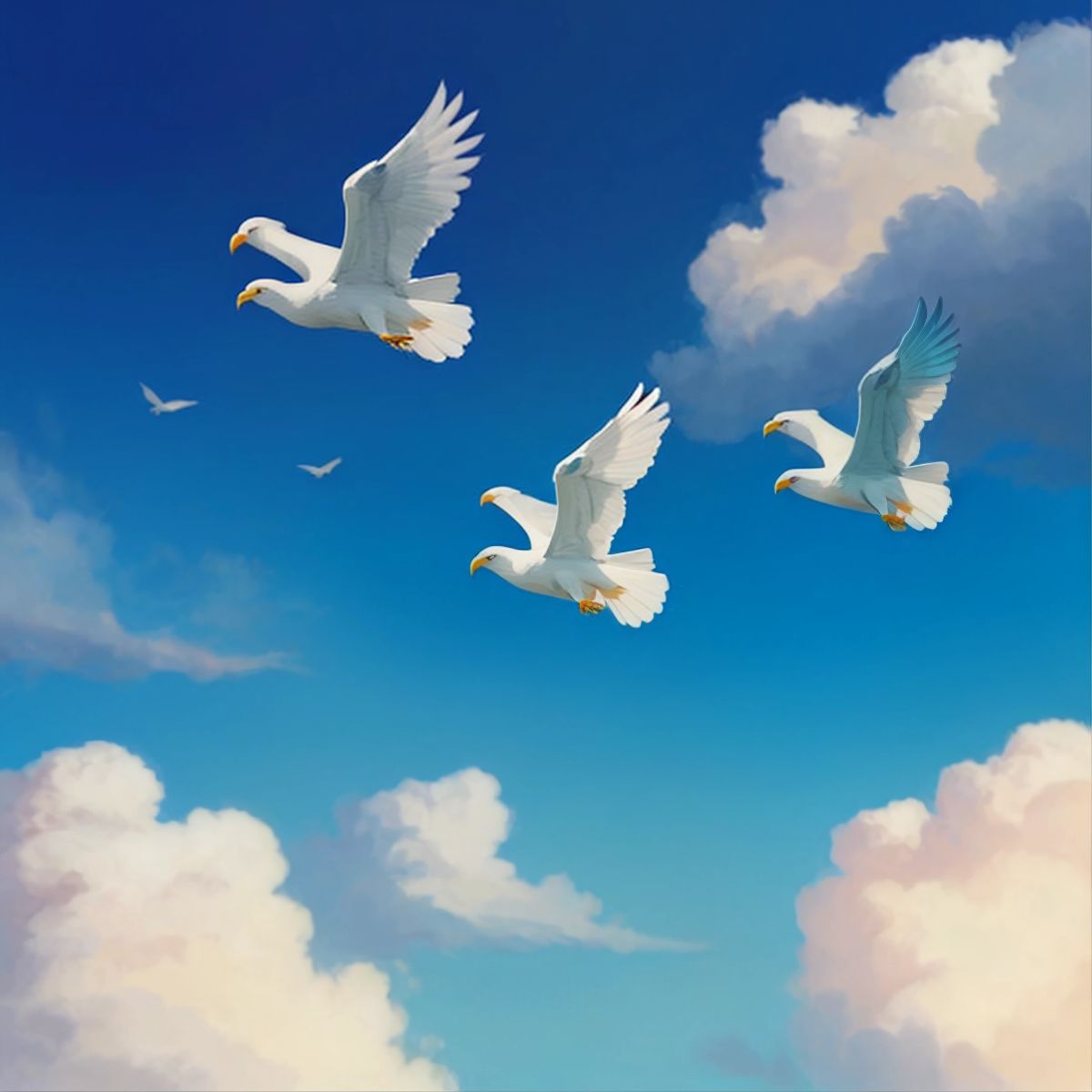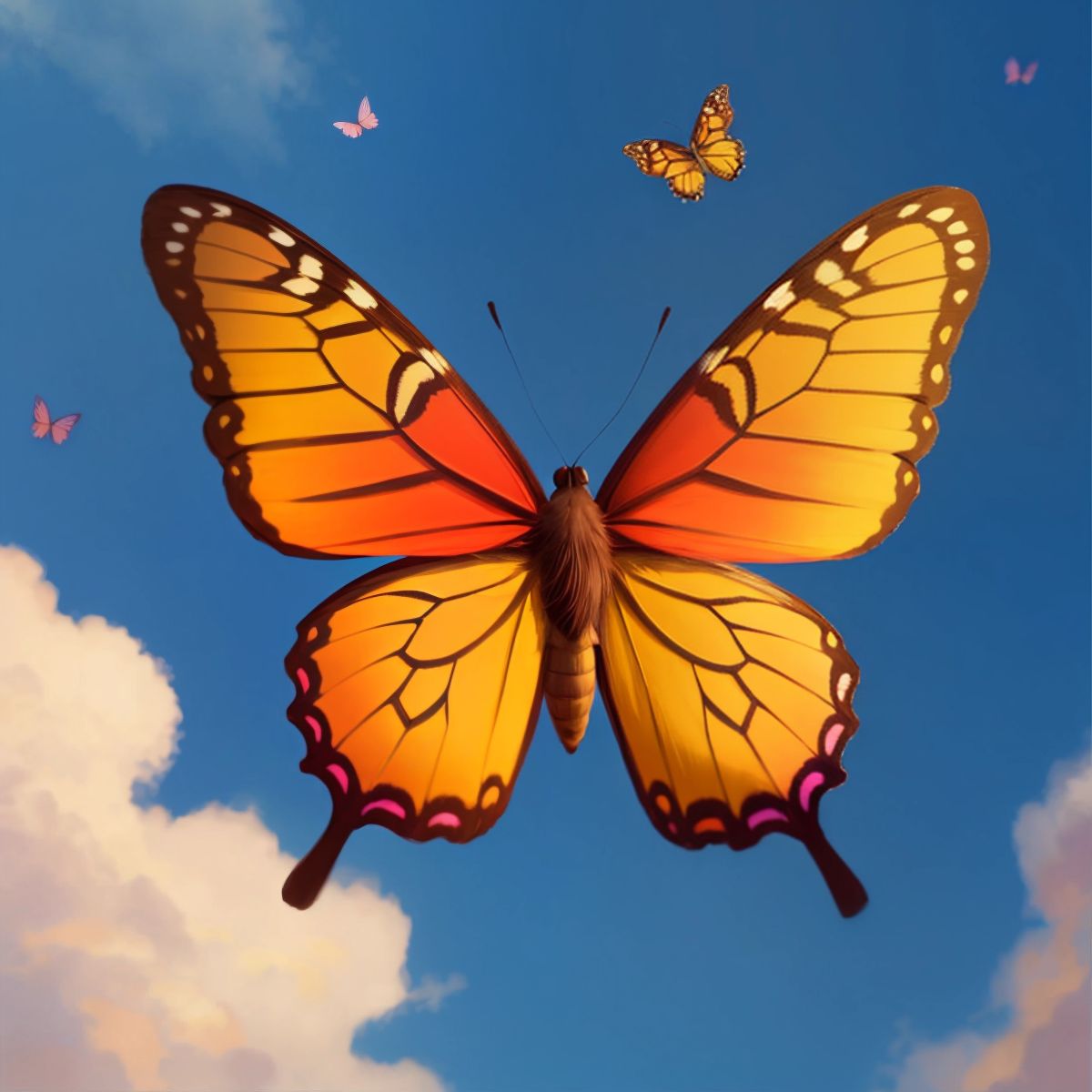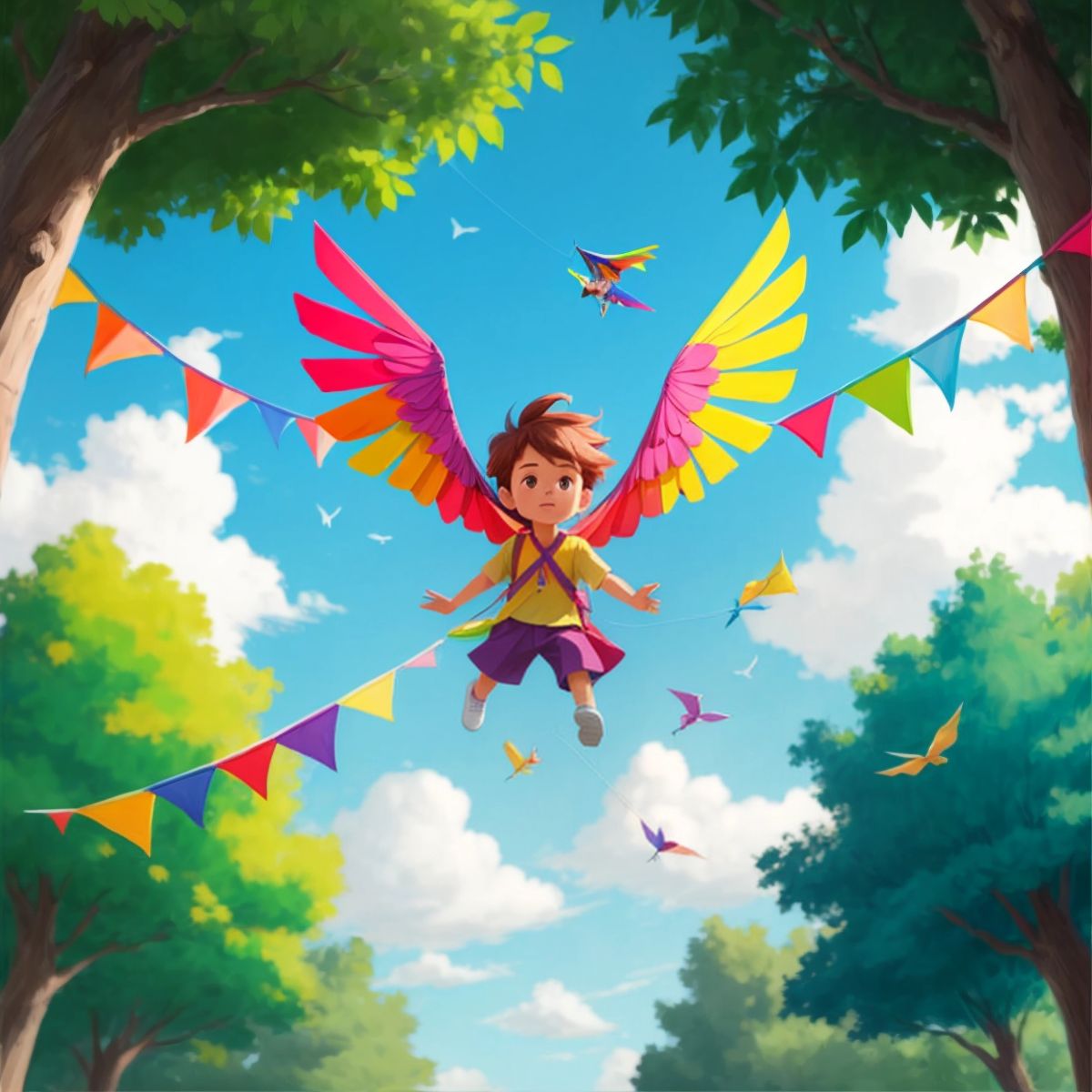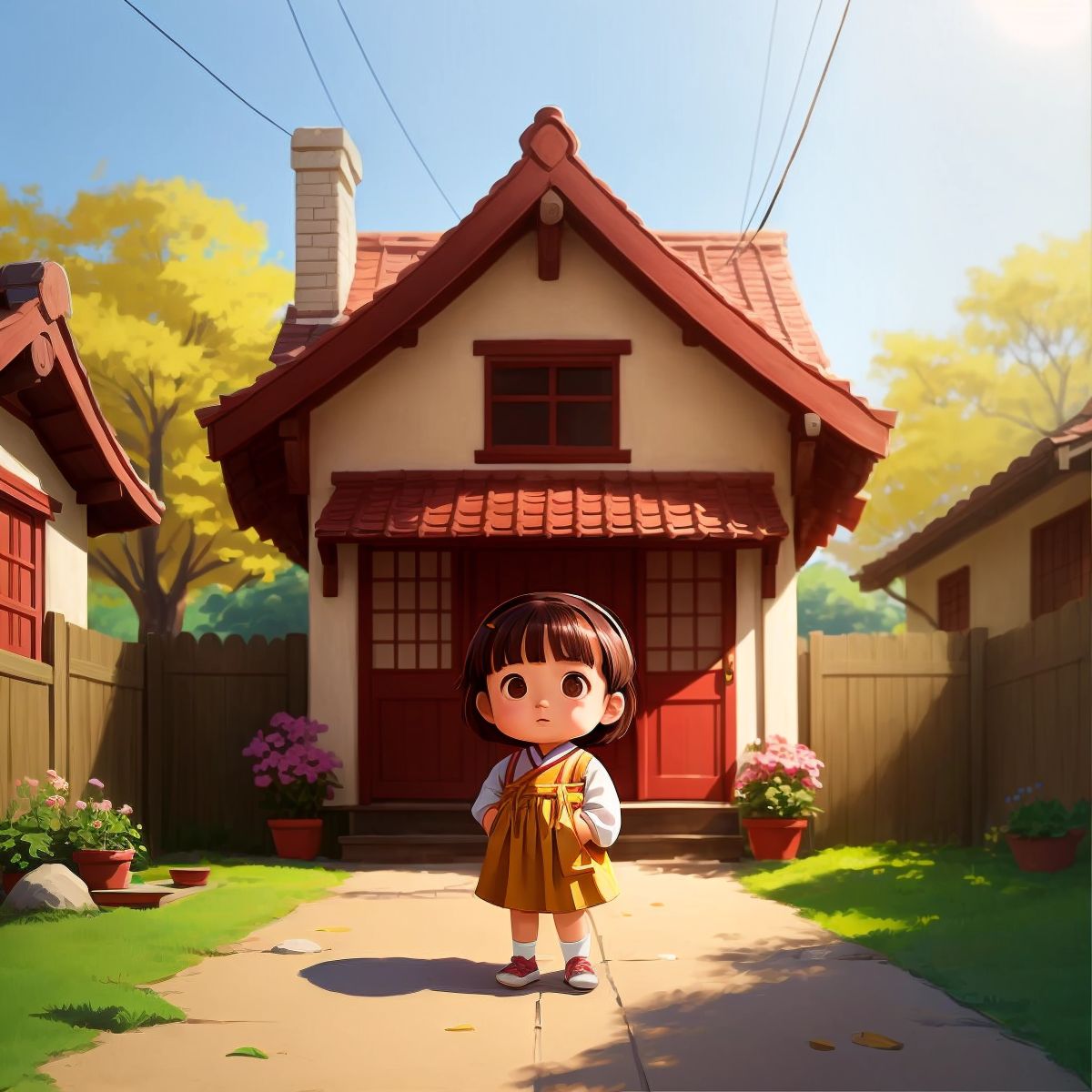 Illustration 1: Bunty standing outside her house, looking excited
One sunny morning, Bunty and Babloo woke up with excitement. They knew it was going to be a special day. They quickly got ready and ran outside to play.
1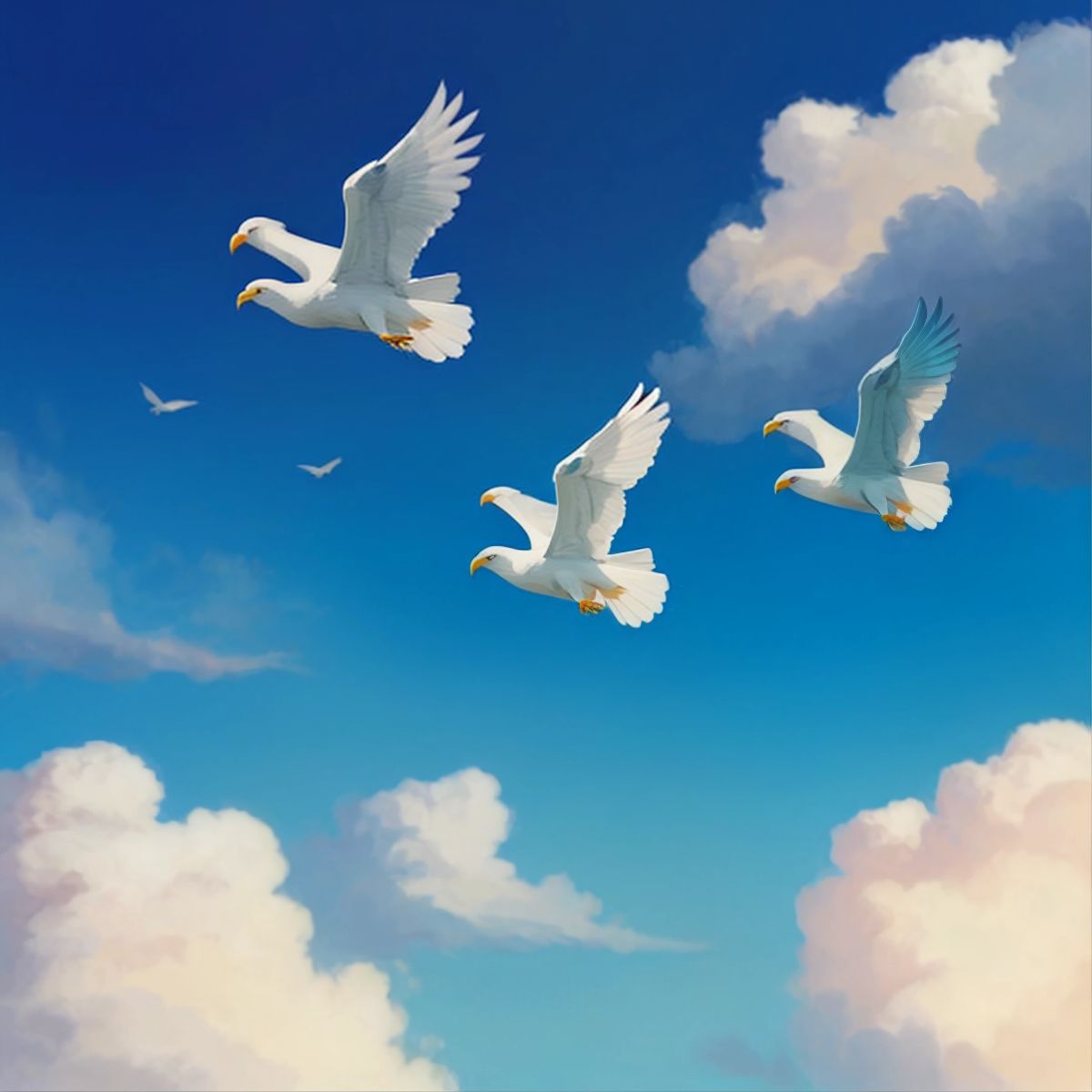 Illustration 2: Three birds flying high in the sky
As Bunty and Babloo played in the park, they looked up at the sky. Bunty pointed her finger and exclaimed, 'Look, Babloo! I see three birds flying high up in the sky!' Babloo looked up and said, 'Wow! And I see a beautiful butterfly fluttering its wings.'
2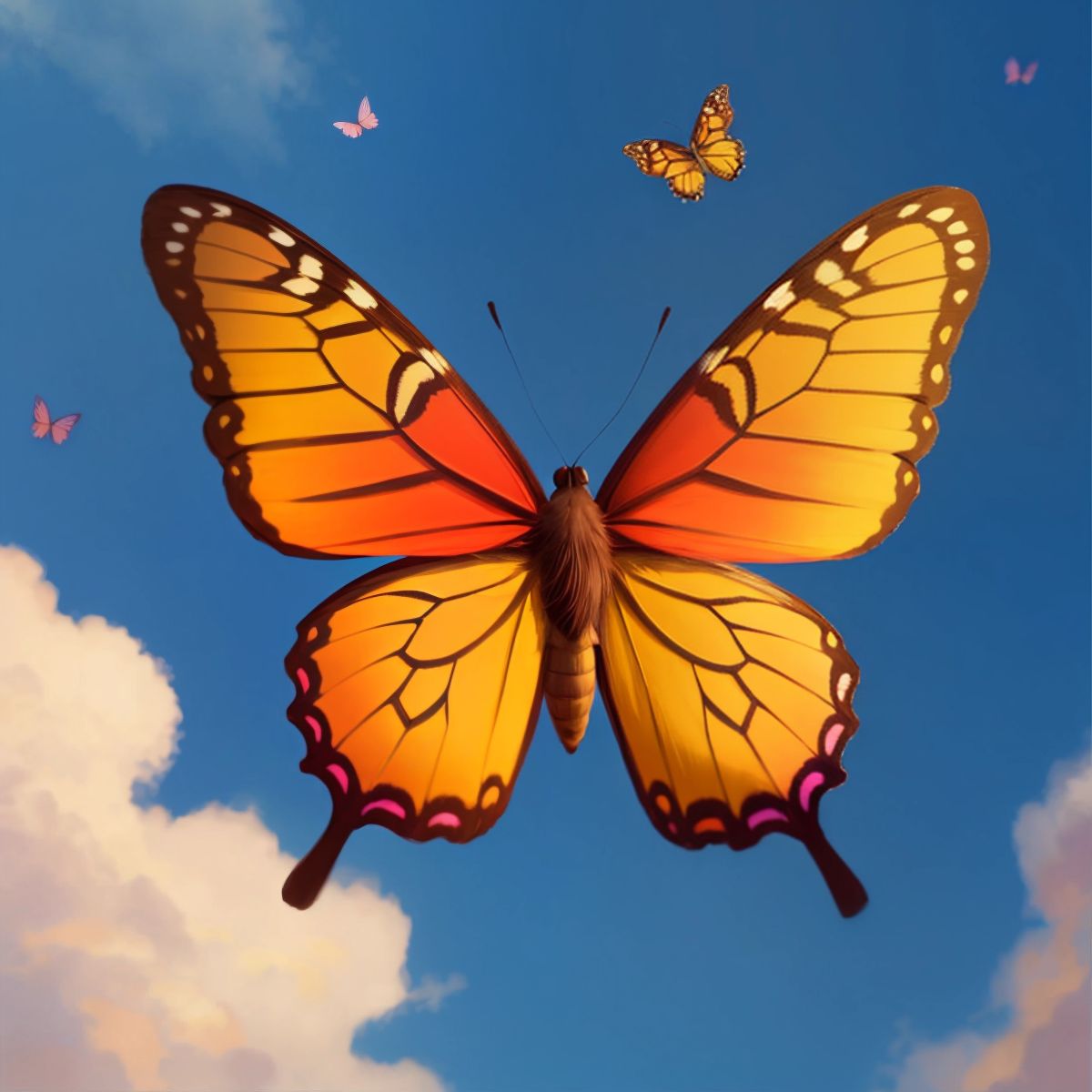 Illustration 3: A colorful butterfly fluttering its wings
Just then, their friend Pinky joined them. 'Guess what I saw in the sky today?' Pinky asked with excitement. 'I saw four colorful butterflies dancing in the air, and an aeroplane flying so high!' Bunty and Babloo were amazed by Pinky's sighting.
3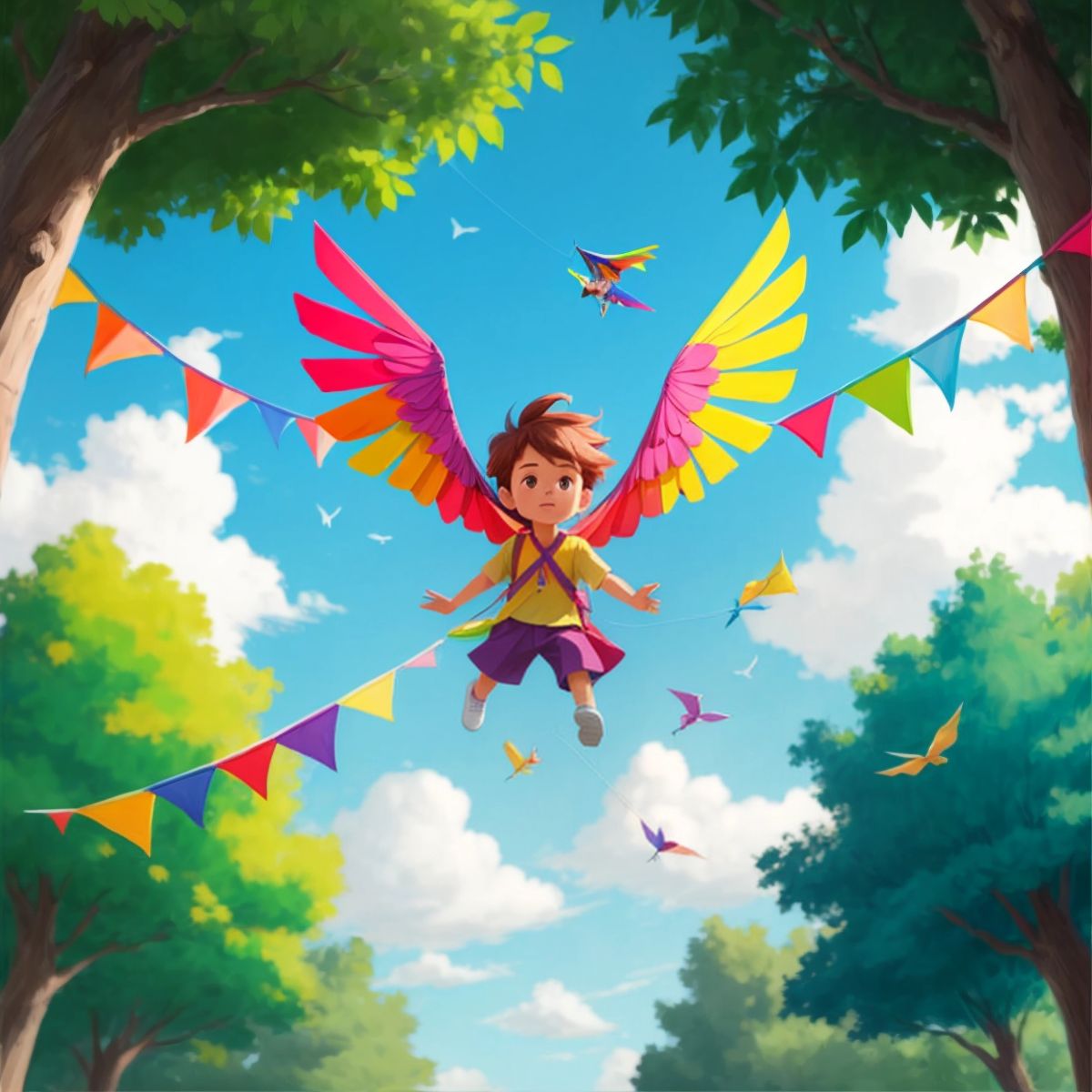 Illustration 4: A colorful kite soaring high above the trees
While Bunty, Babloo, and Pinky were still talking about what they saw, their friend Jojo came running towards them. 'Hey, guys! I saw something special in the sky,' Jojo said with a big smile. 'I saw a colorful kite soaring high above the trees!'
4
Illustration 5: An aeroplane flying in the sky
The children gathered in a circle and took turns sharing their sky adventures. Bunty told everyone about the birds and butterfly, Babloo shared his sighting of an aeroplane and two birds, Pinky described the butterflies and aeroplane she saw, and Jojo proudly talked about the beautiful kite.
5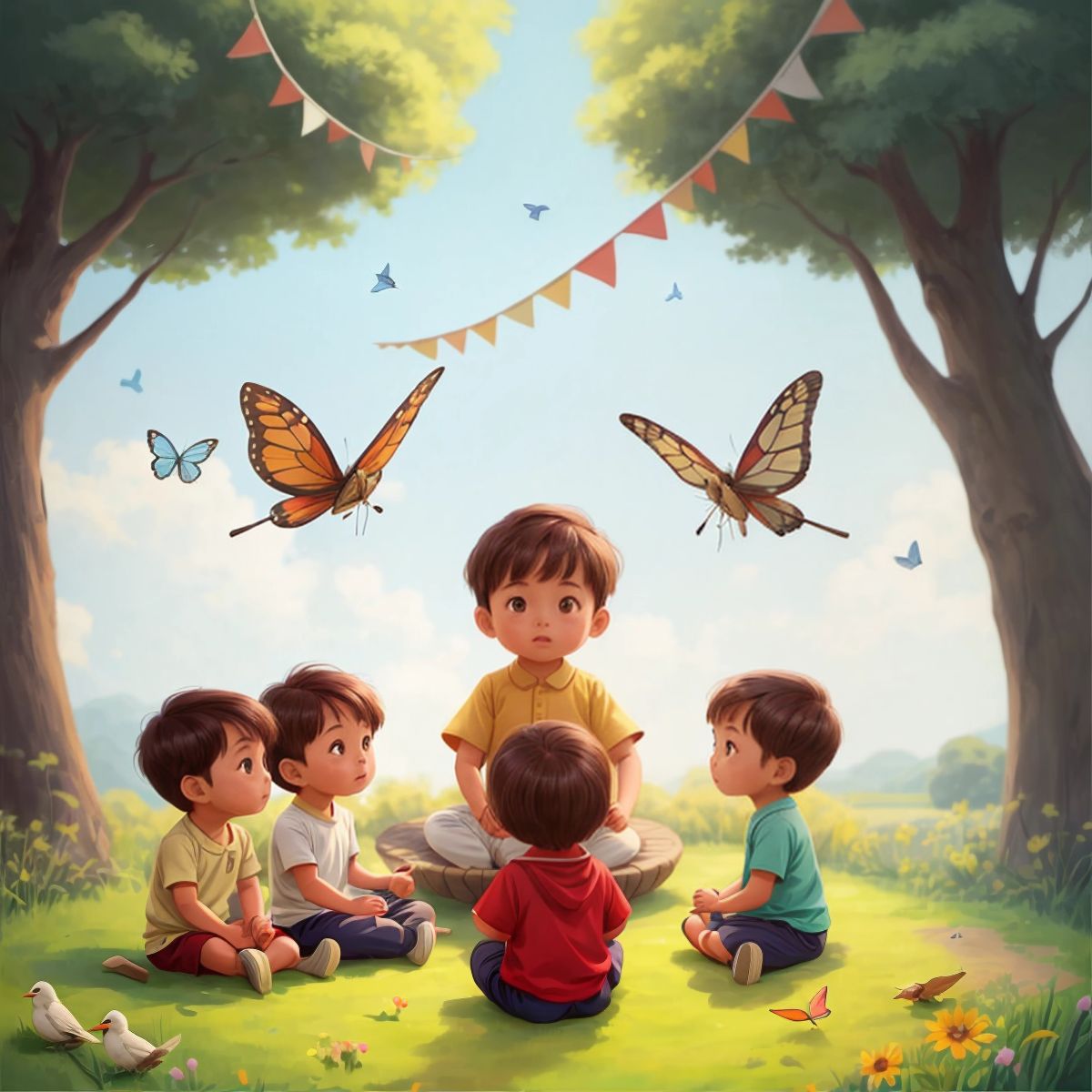 Illustration 6: Bunty, Babloo, Pinky, and Jojo sitting in a circle, imagining a sky full of birds, butterflies, aeroplanes, and kites
As they listened to each other's stories, their imaginations started to soar. They began to imagine a world where birds and butterflies could fly together with aeroplanes and kites. They laughed and giggled, creating a magical sky in their minds.
6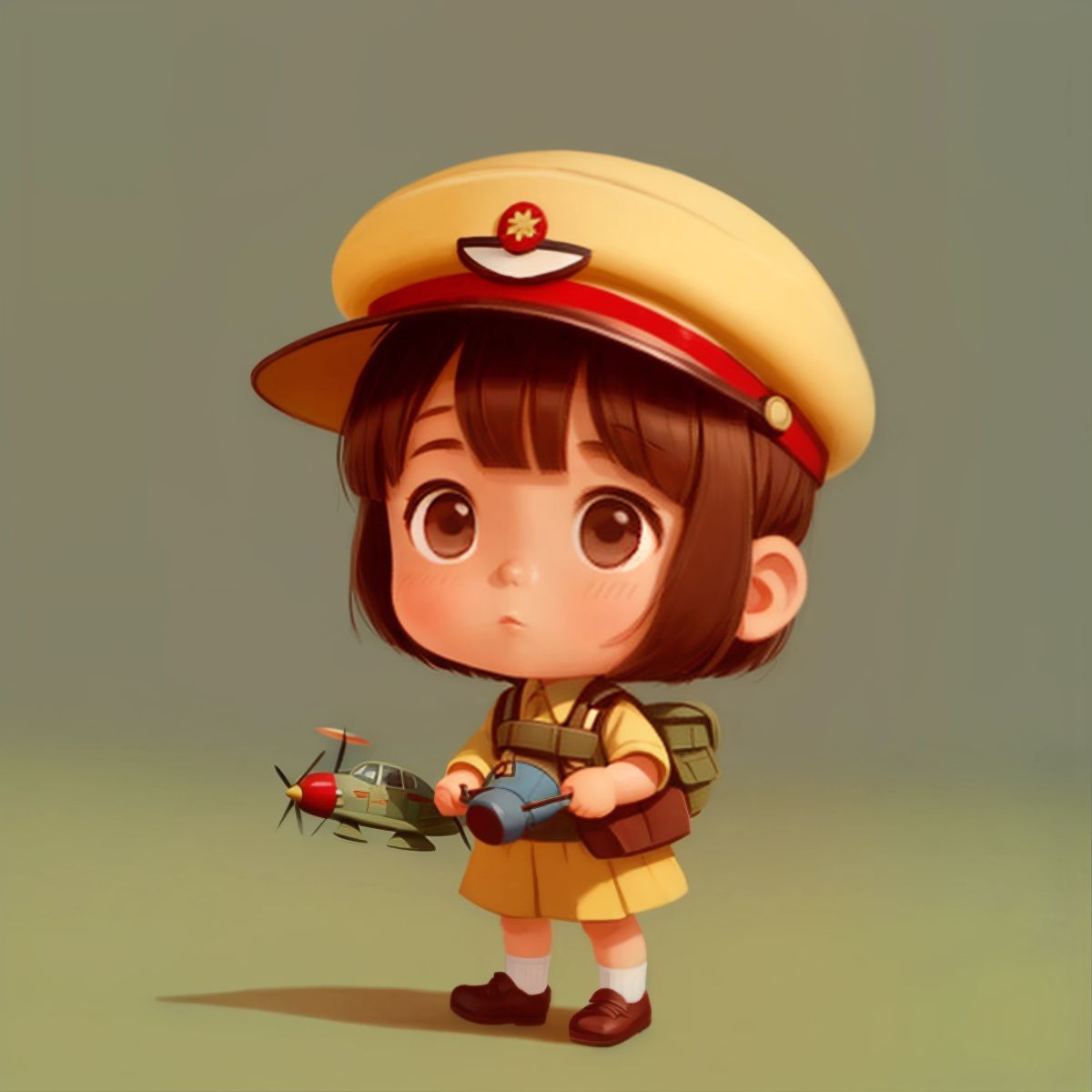 Illustration 7: Bunty wearing a pilot's hat and holding a toy aeroplane
Inspired by their sky adventures, Bunty, Babloo, Pinky, and Jojo started dreaming big. They talked about all the amazing things they could do when they grew up. Bunty wanted to be a pilot and fly aeroplanes, Babloo wanted to study birds and become an ornithologist, Pinky wanted to paint beautiful butterflies, and Jojo wanted to design colorful kites.
7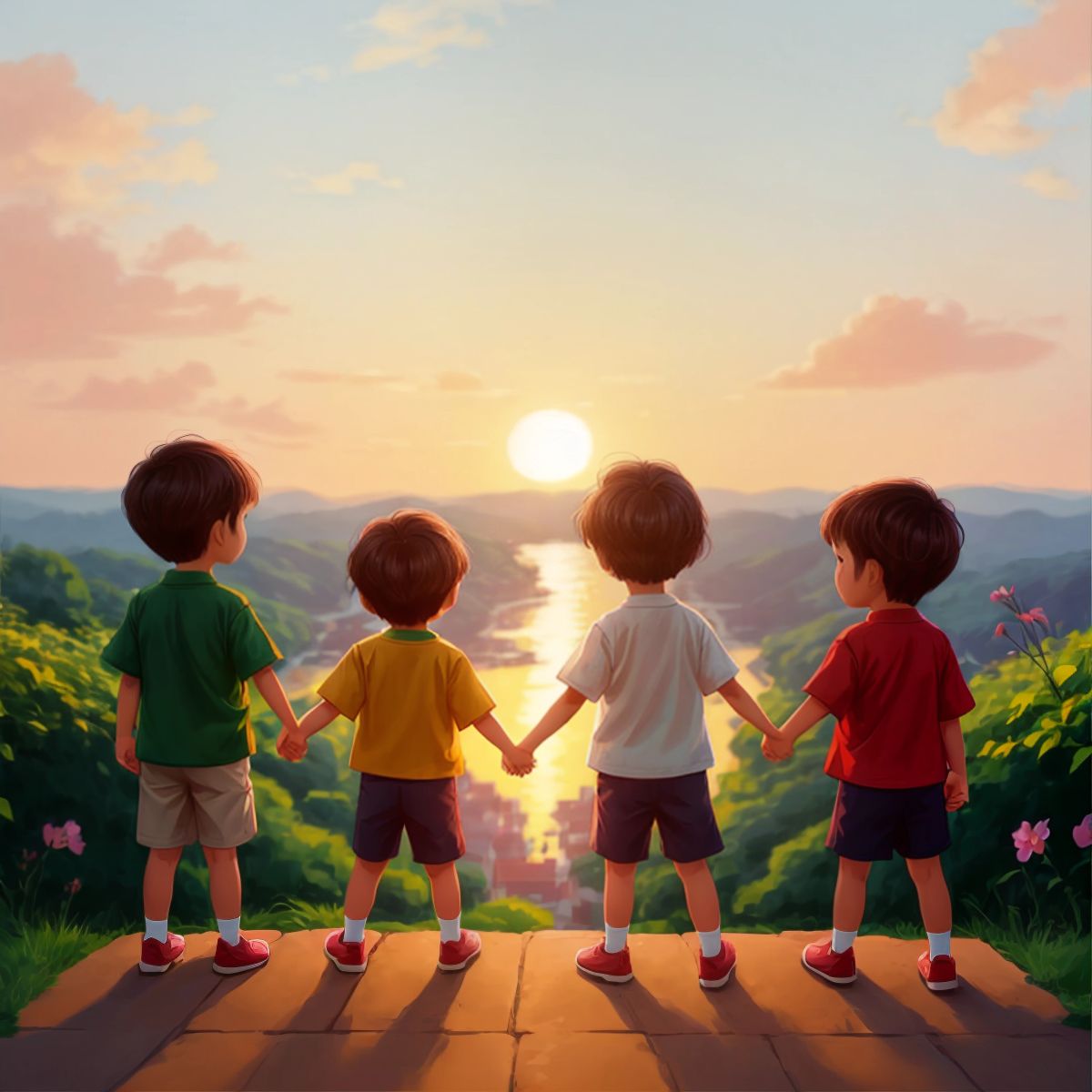 Illustration 8: The children holding hands, looking at the sunset
As the sun started to set, the children held hands and promised to always be friends. They knew that no matter where their dreams took them, they would always cherish the memories of their sky adventures together. With hearts full of joy and dreams in their eyes, they waved goodbye to the sky, ready to embark on their own incredible journeys.
8