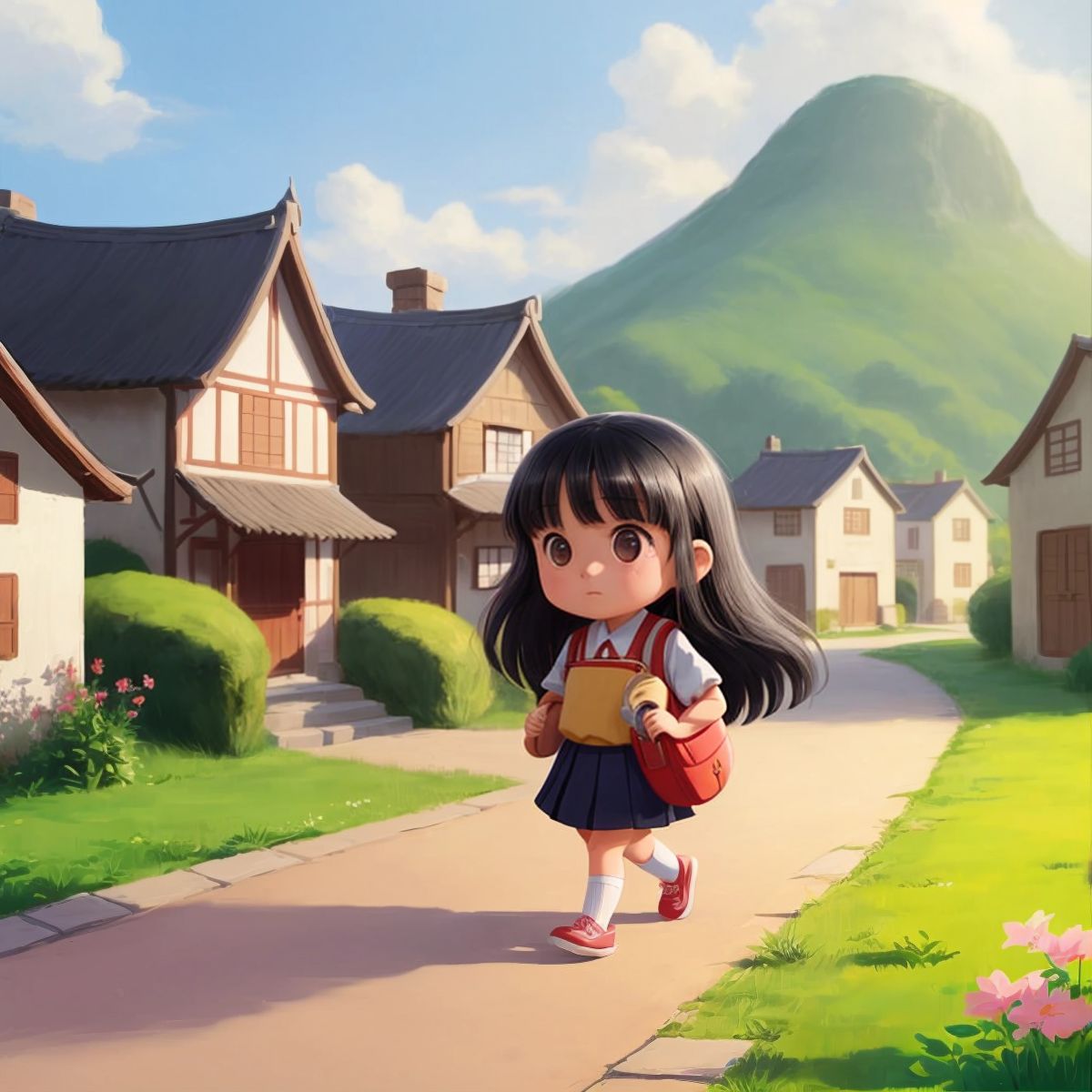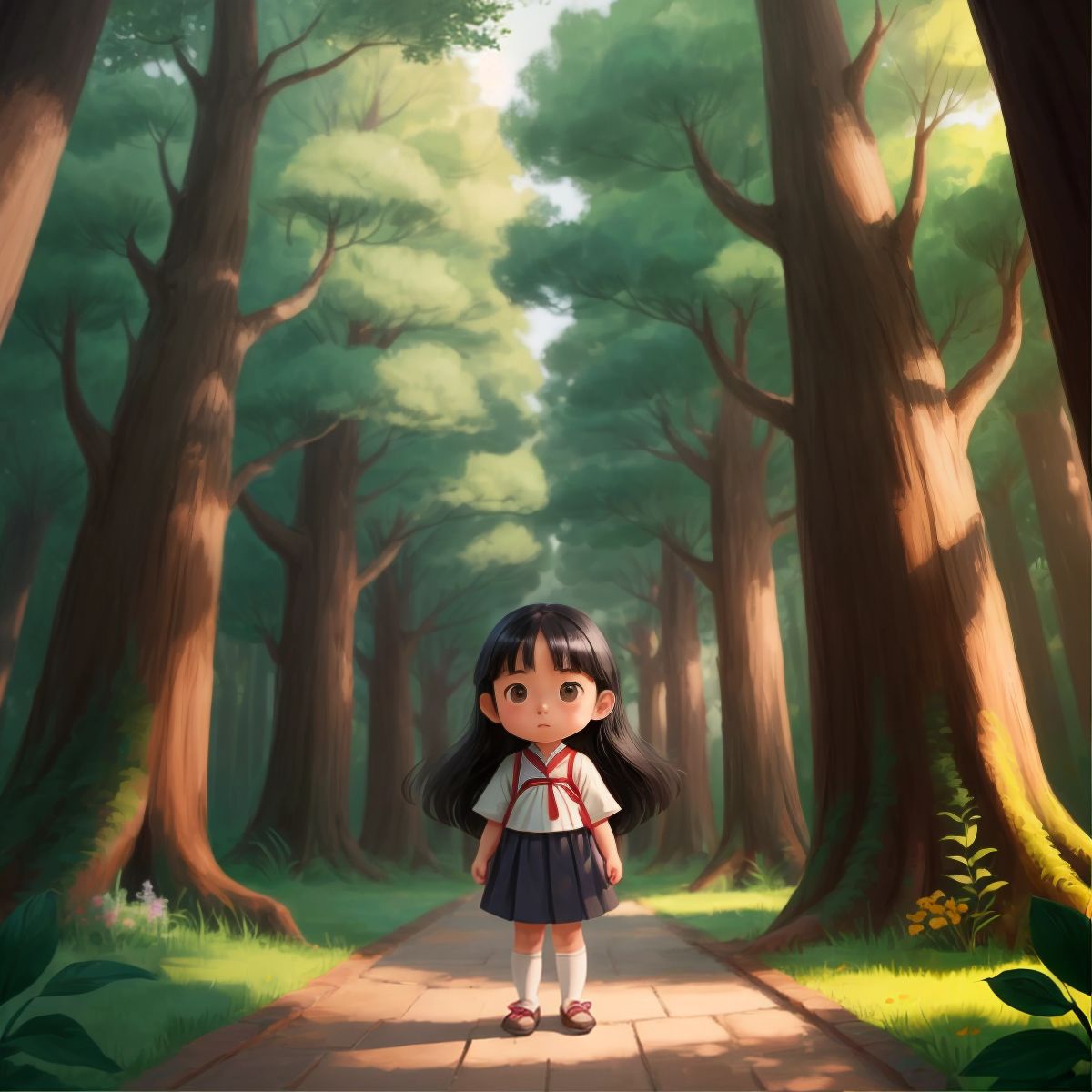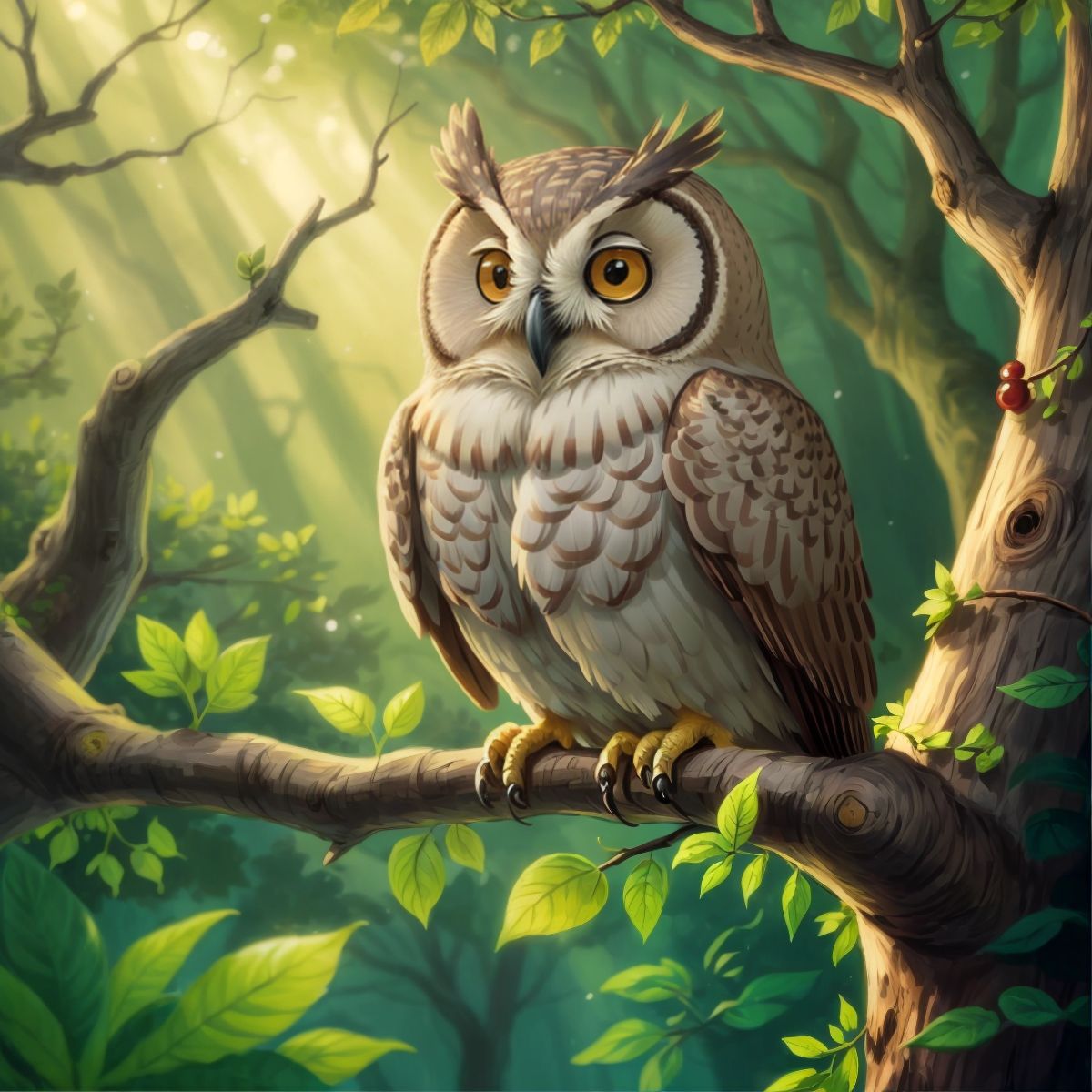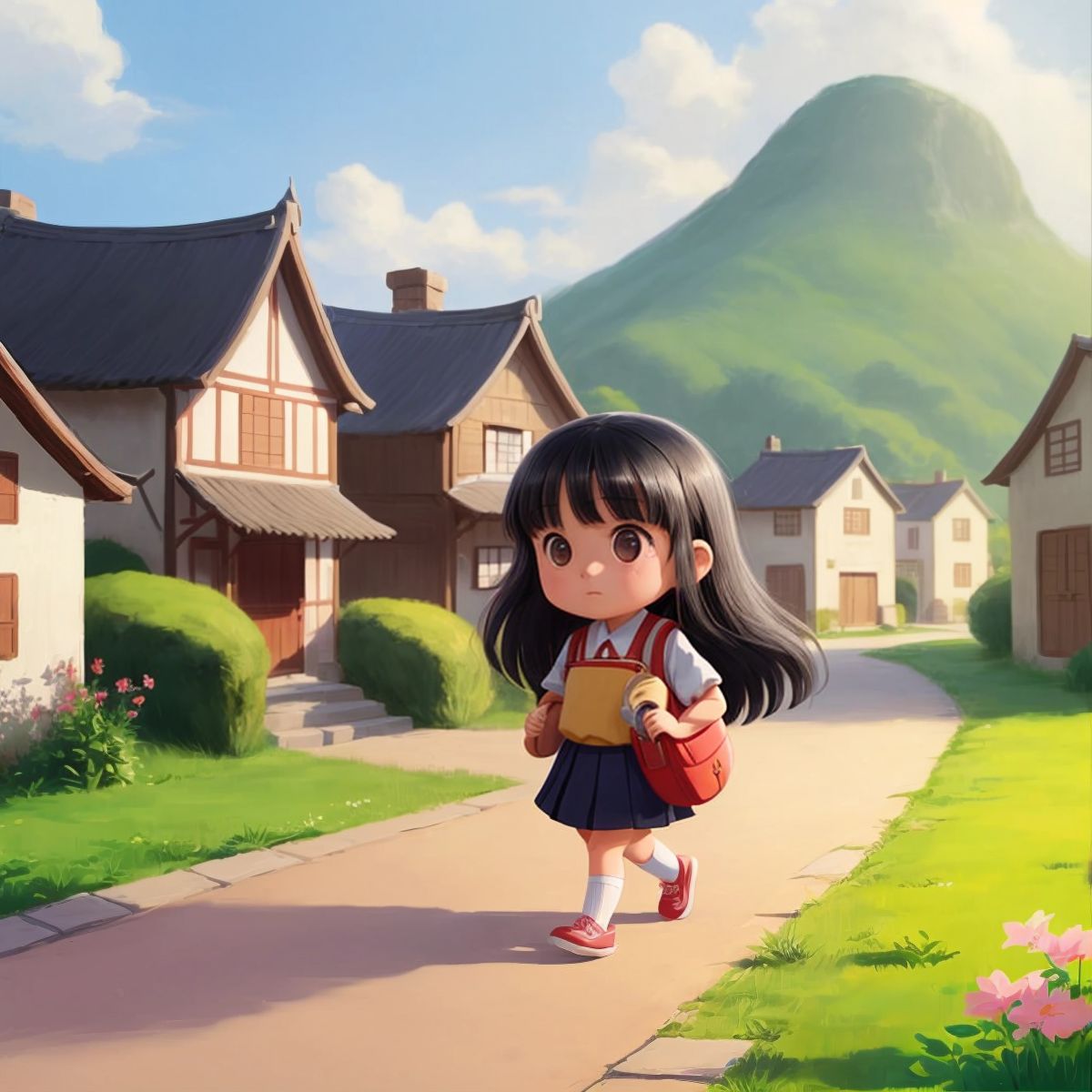 Illustration 1: Myria, a little girl with long black hair, walking with a school bag
Once upon a time, in a small village, there lived a little girl named Myria. She had long, black hair that flowed like a river. Every day, Myria would walk to school, but today was a special day.
1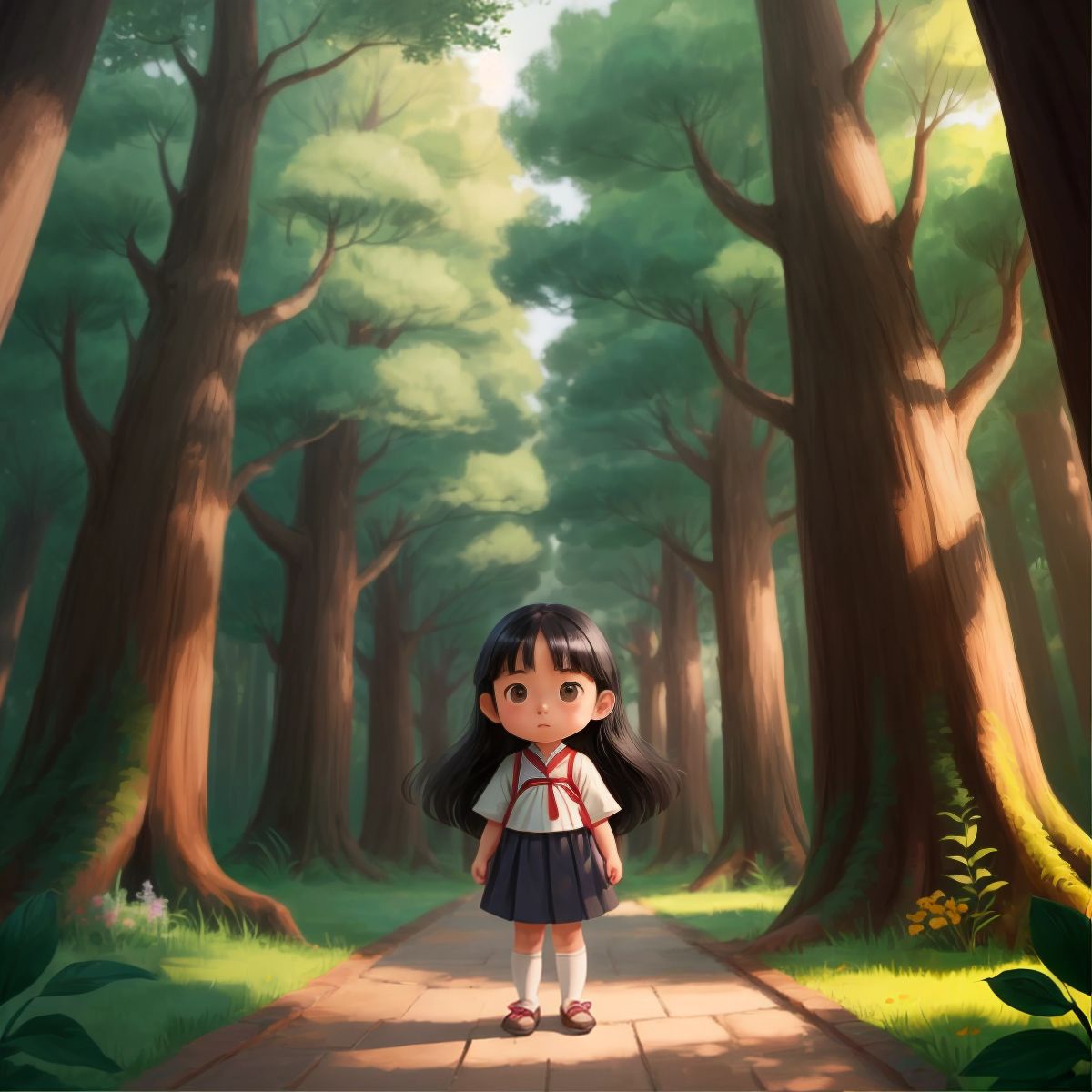 Illustration 2: Myria standing at the entrance of a path surrounded by tall, magnificent trees
On her way to school, Myria noticed a path she had never seen before. Curiosity filled her heart, and she decided to explore. As she walked along the path, the trees around her grew taller and more magnificent. Myria had entered an enchanted forest!
2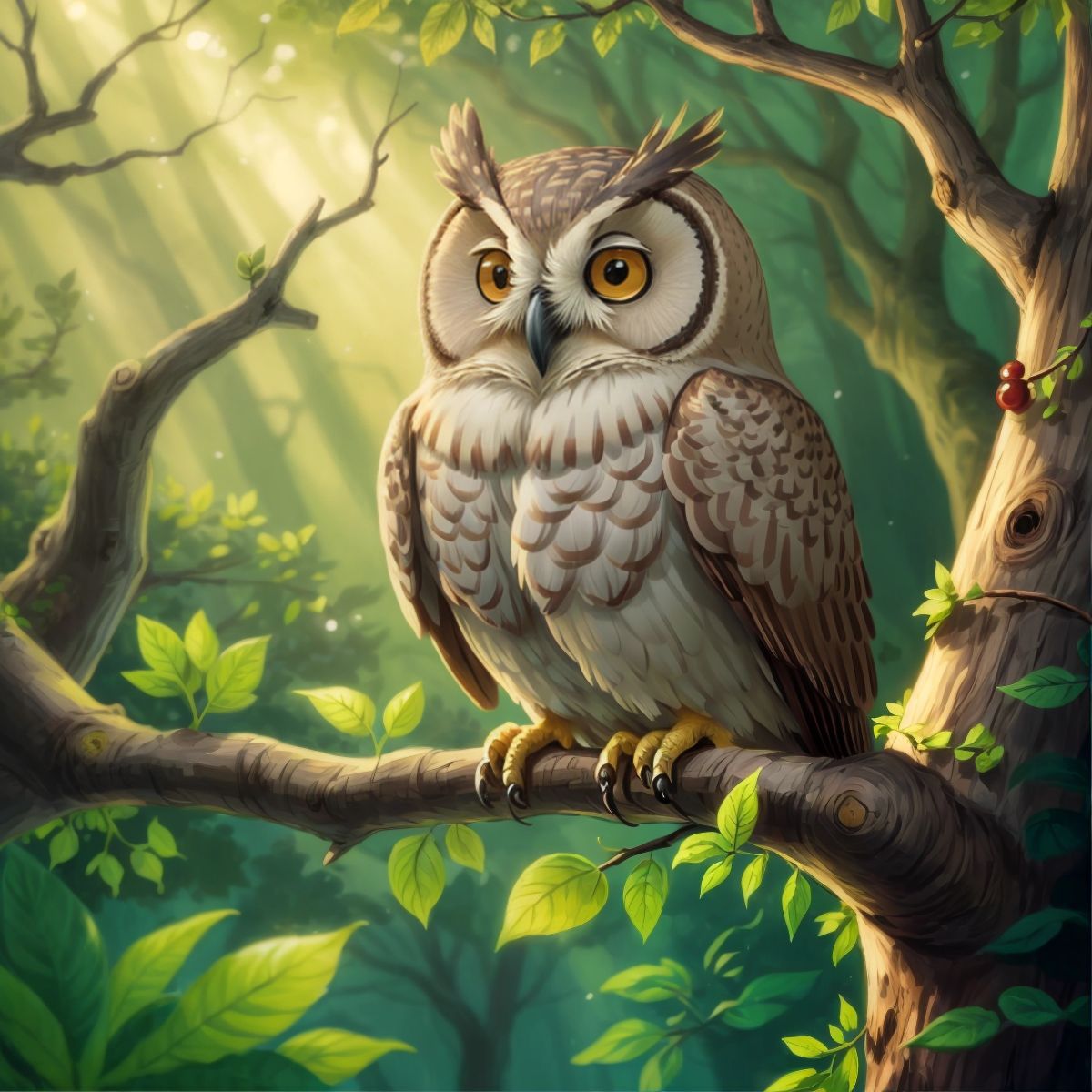 Illustration 3: A wise old owl perched on a branch
Within the enchanted forest, Myria encountered magical creatures. She met talking squirrels, mischievous fairies, and even a wise old owl. They were all friendly and welcomed her with open arms.
3
Illustration 4: Myria holding a small, injured bird
As Myria continued her journey, she stumbled upon a small, injured bird. With her kind heart, she carefully picked up the bird and nursed it back to health. The bird, grateful for her help, became her loyal companion.
4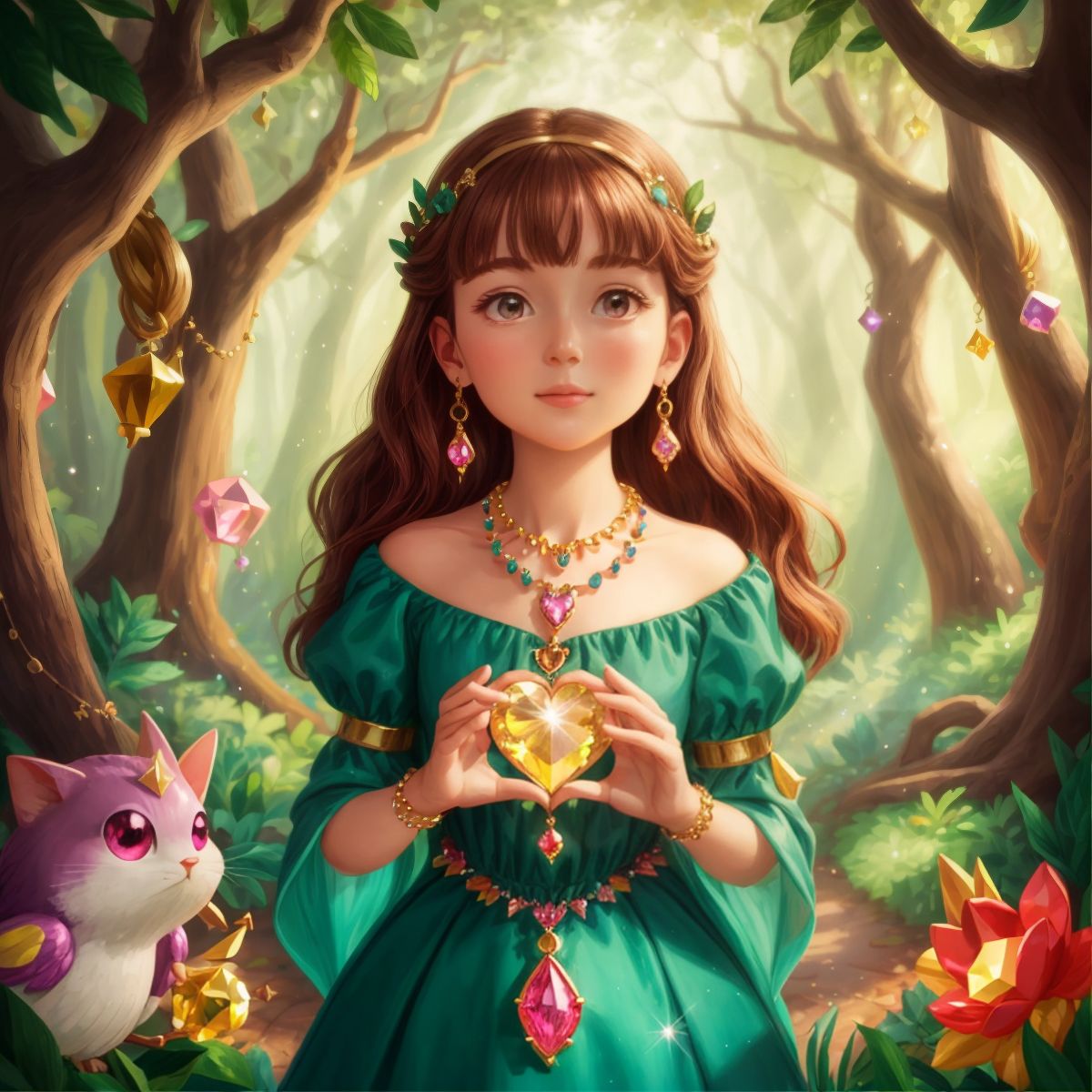 Illustration 5: A sparkling necklace adorned with colorful gems
Deep in the heart of the enchanted forest, Myria discovered a hidden treasure. It was a sparkling necklace, adorned with colorful gems. The necklace had the power to grant wishes. Myria decided to use it wisely.
5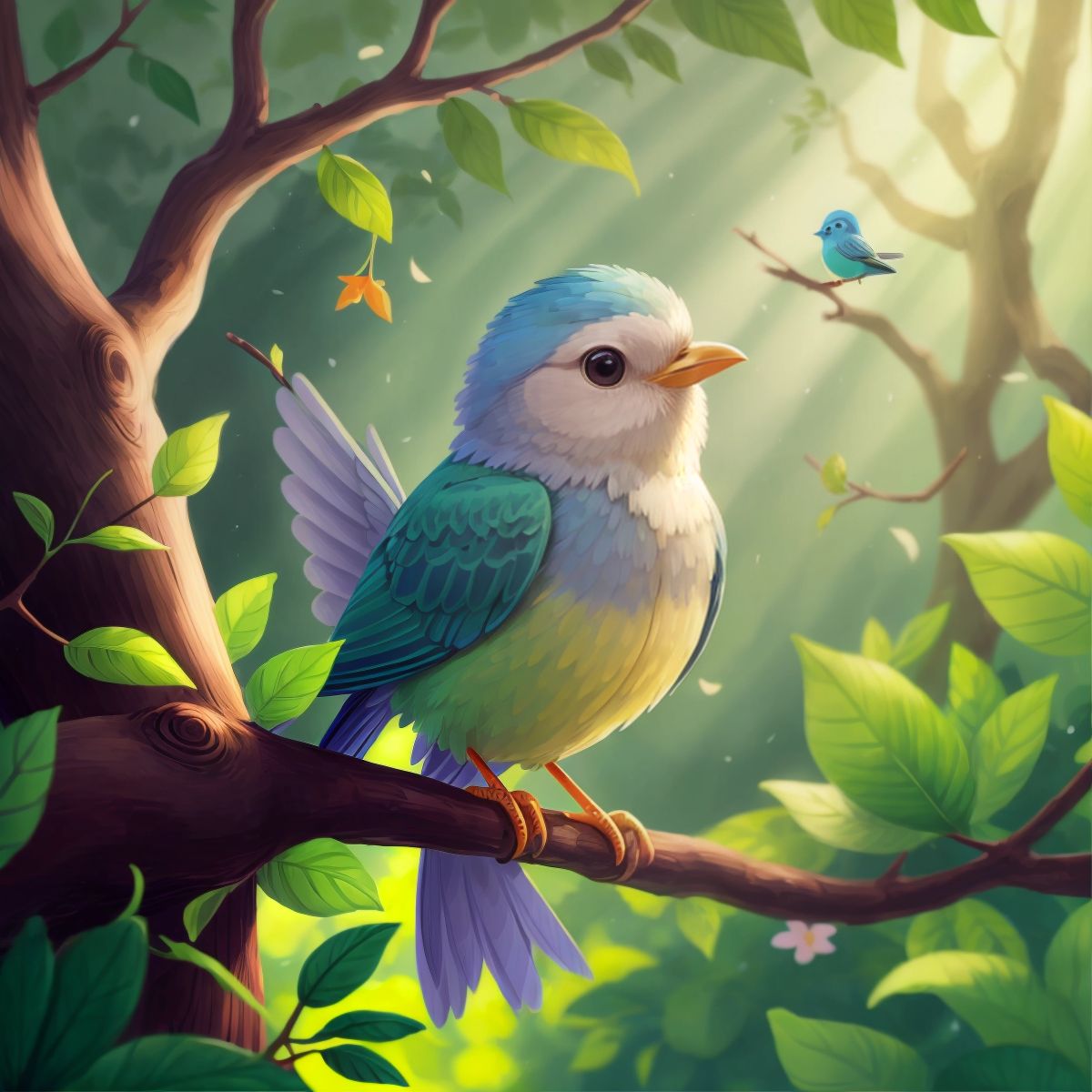 Illustration 6: A bird chirping melodiously on a branch
Myria made her first wish and asked for all the animals in the forest to be happy and safe. Suddenly, the forest came alive with joy. Birds chirped melodiously, flowers bloomed brighter, and the animals danced with delight.
6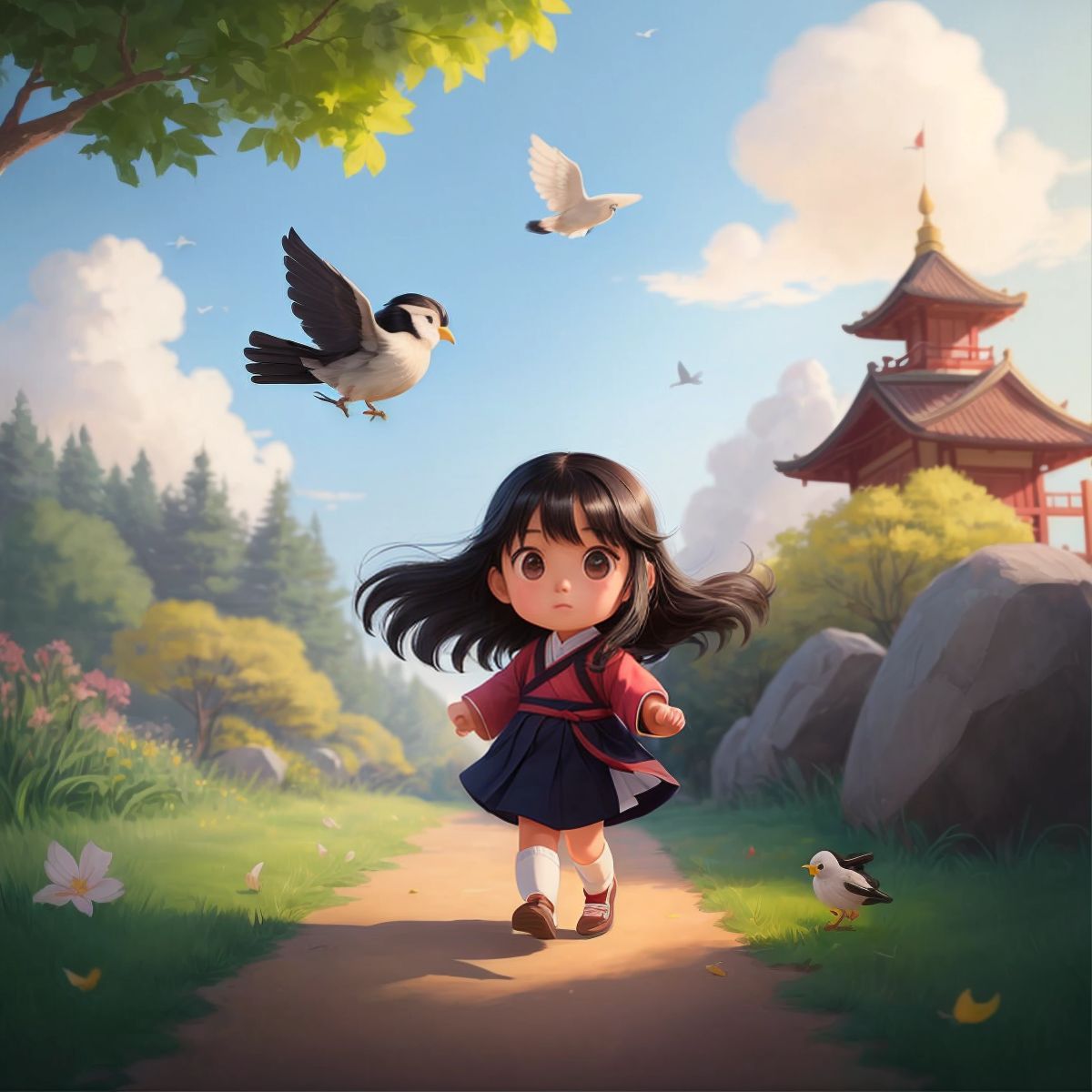 Illustration 7: Myria walking on a familiar path with a bird flying above her
After a wonderful adventure, Myria knew it was time to return home. With the help of her loyal bird companion, she found her way back to the familiar path. As she walked out of the enchanted forest, she waved goodbye to her magical friends.
7
Illustration 8: Myria standing in front of her school, smiling
Myria reached her school with a big smile on her face. She couldn't wait to share her incredible adventure with her friends. The enchanted forest had taught her the importance of kindness, friendship, and the magic that lies within our hearts. Myria would cherish those memories forever.
8