Ngozi's Second Birth: A Bwiti Initiation Tale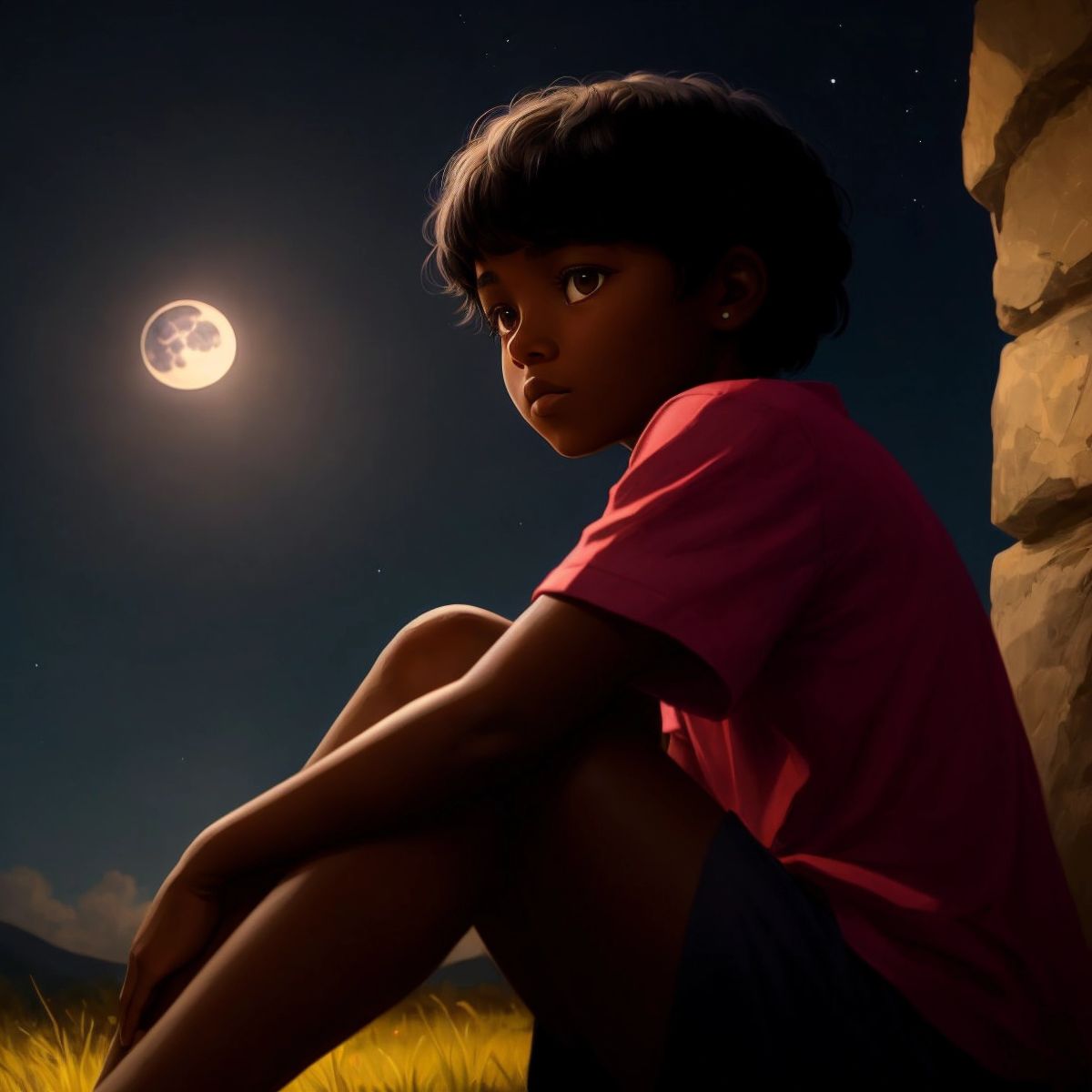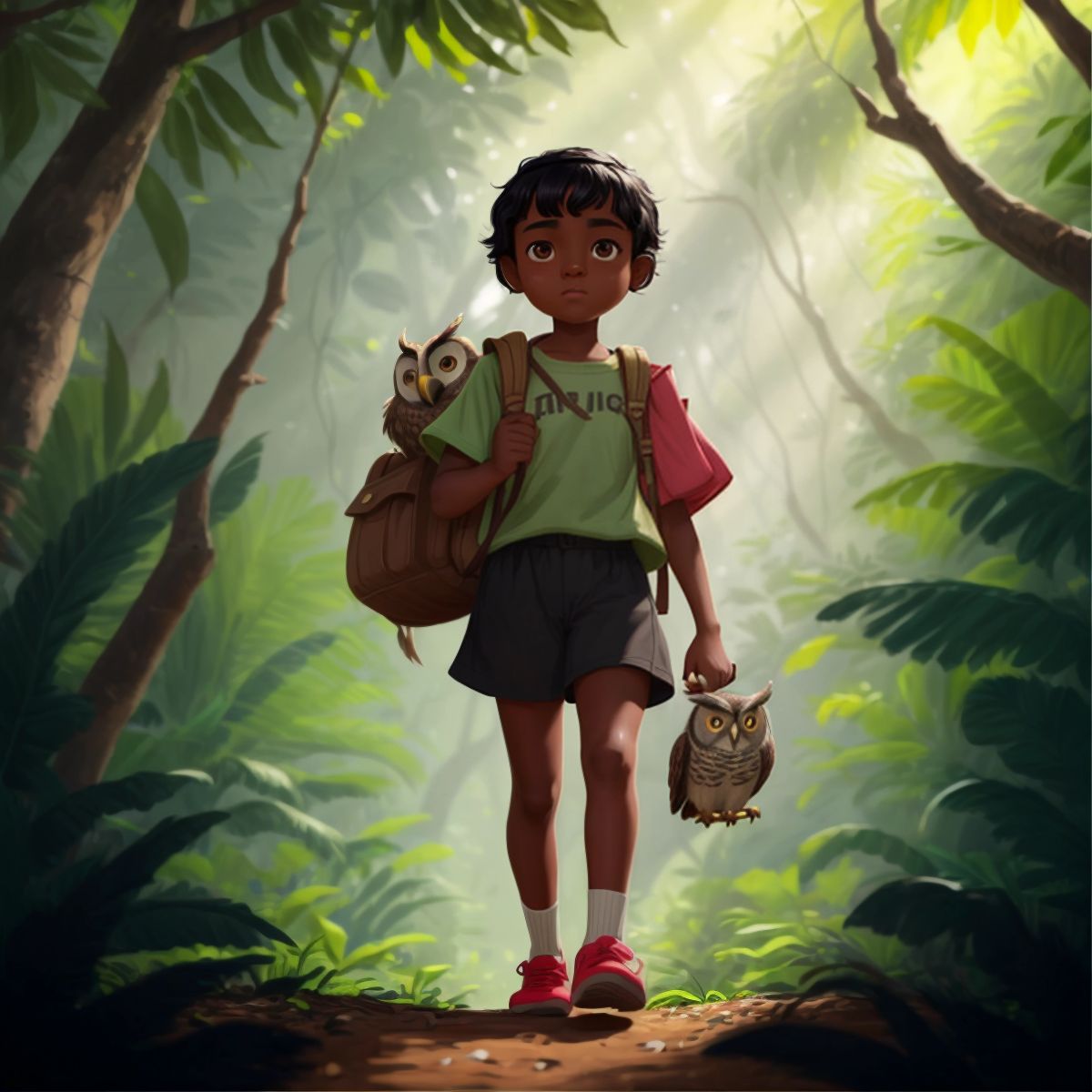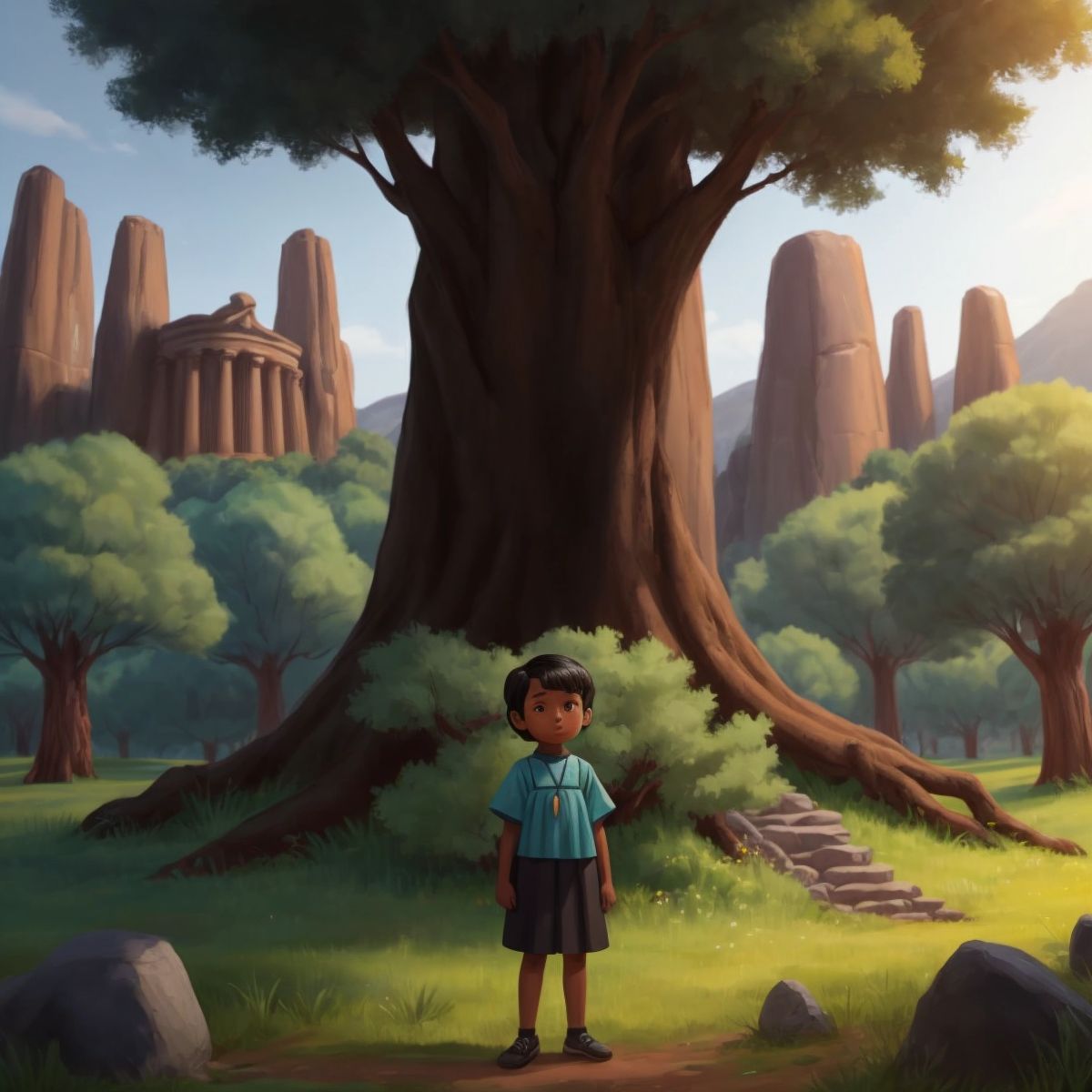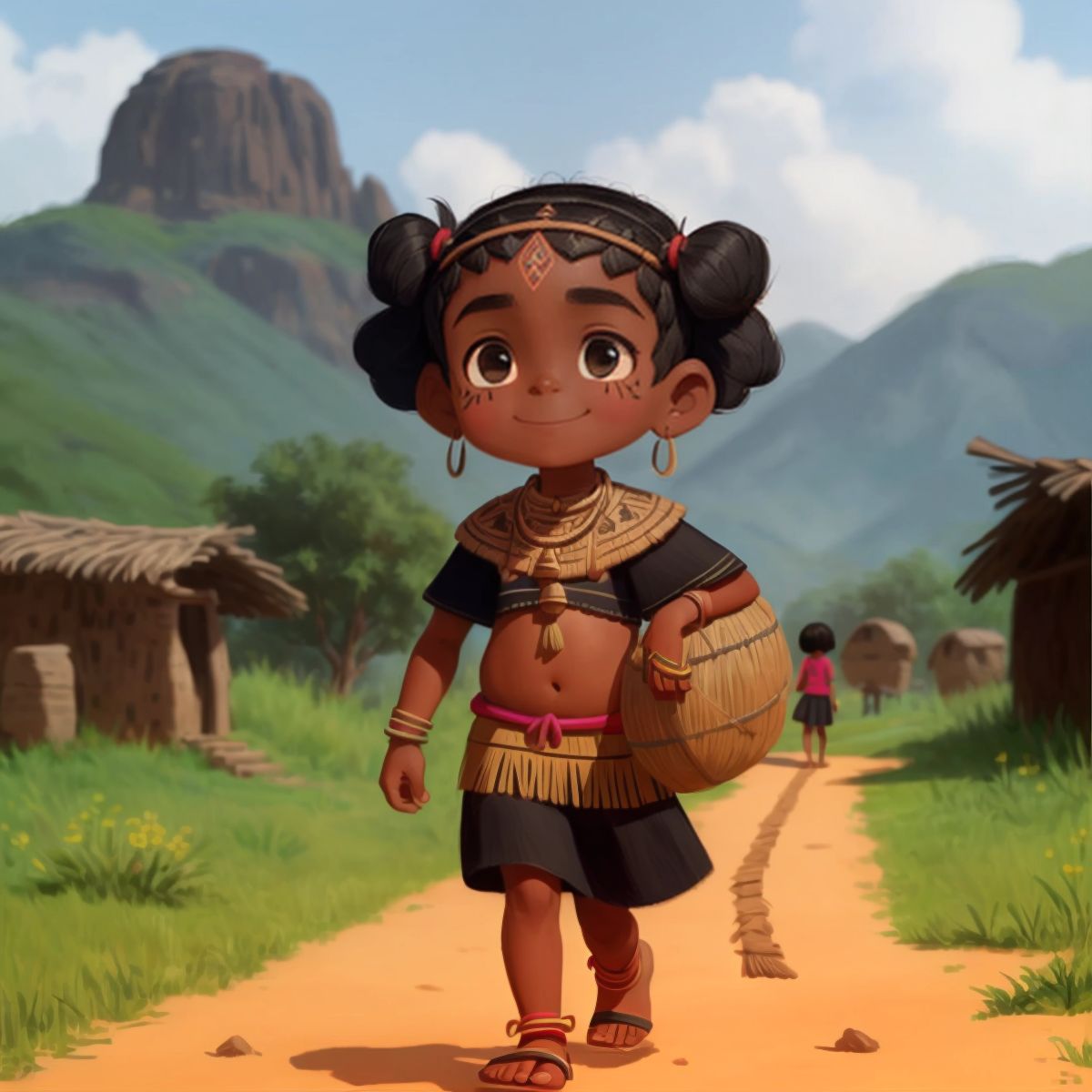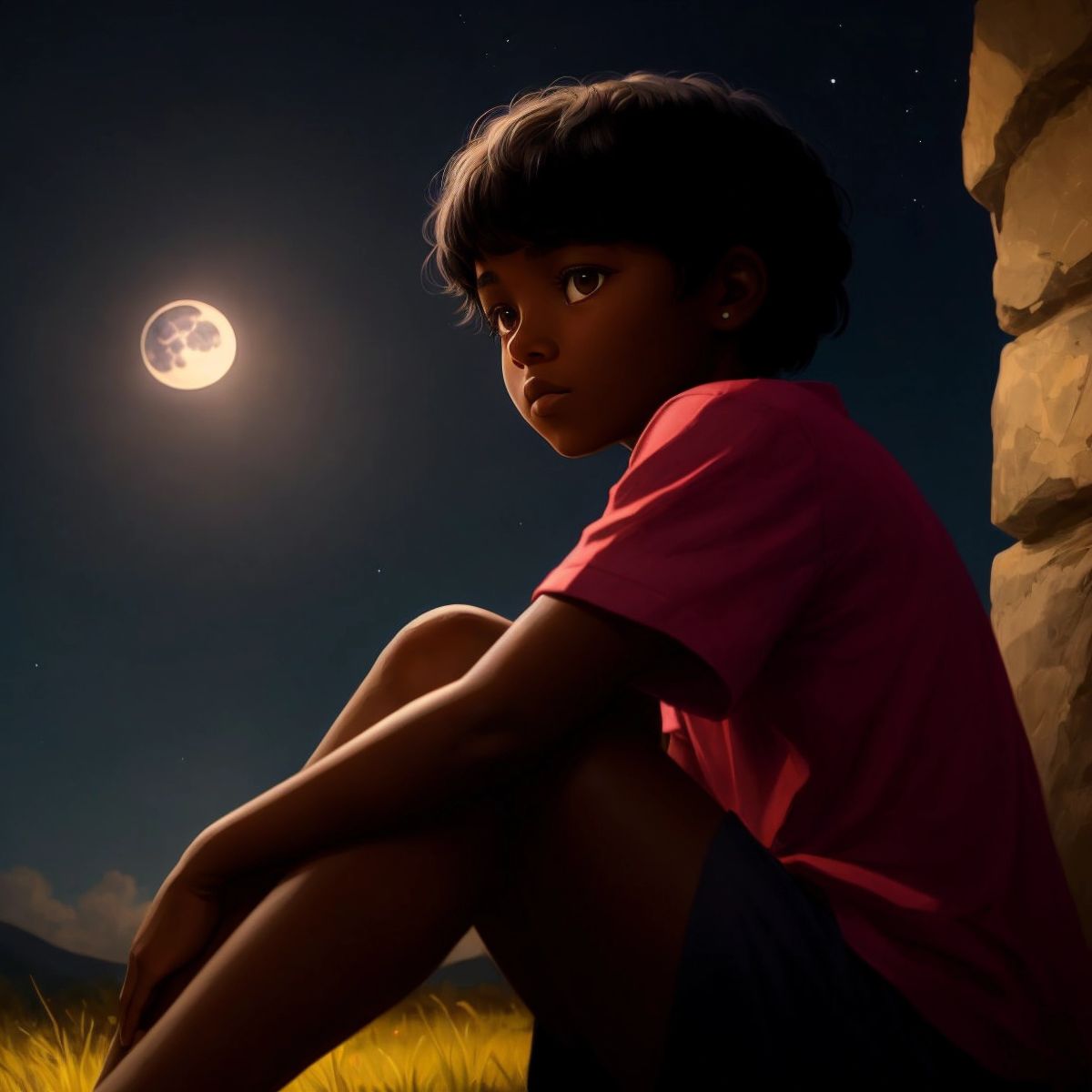 Illustration 1: Ngozi, with wide, eager eyes, sitting under the moonlight listening to the wind.
In a small African village, nestled in the heart of lush greenery, there lived a young girl named Ngozi. She was always eager to hear her grandmother's stories about the Bwiti initiation ceremonies, where young people became adults. The thought of embarking on a sacred quest into the jungle excited her. One night, as the full moon shone brightly, Ngozi heard a soft whisper in the wind. It was the spirits calling her to begin her own journey.
1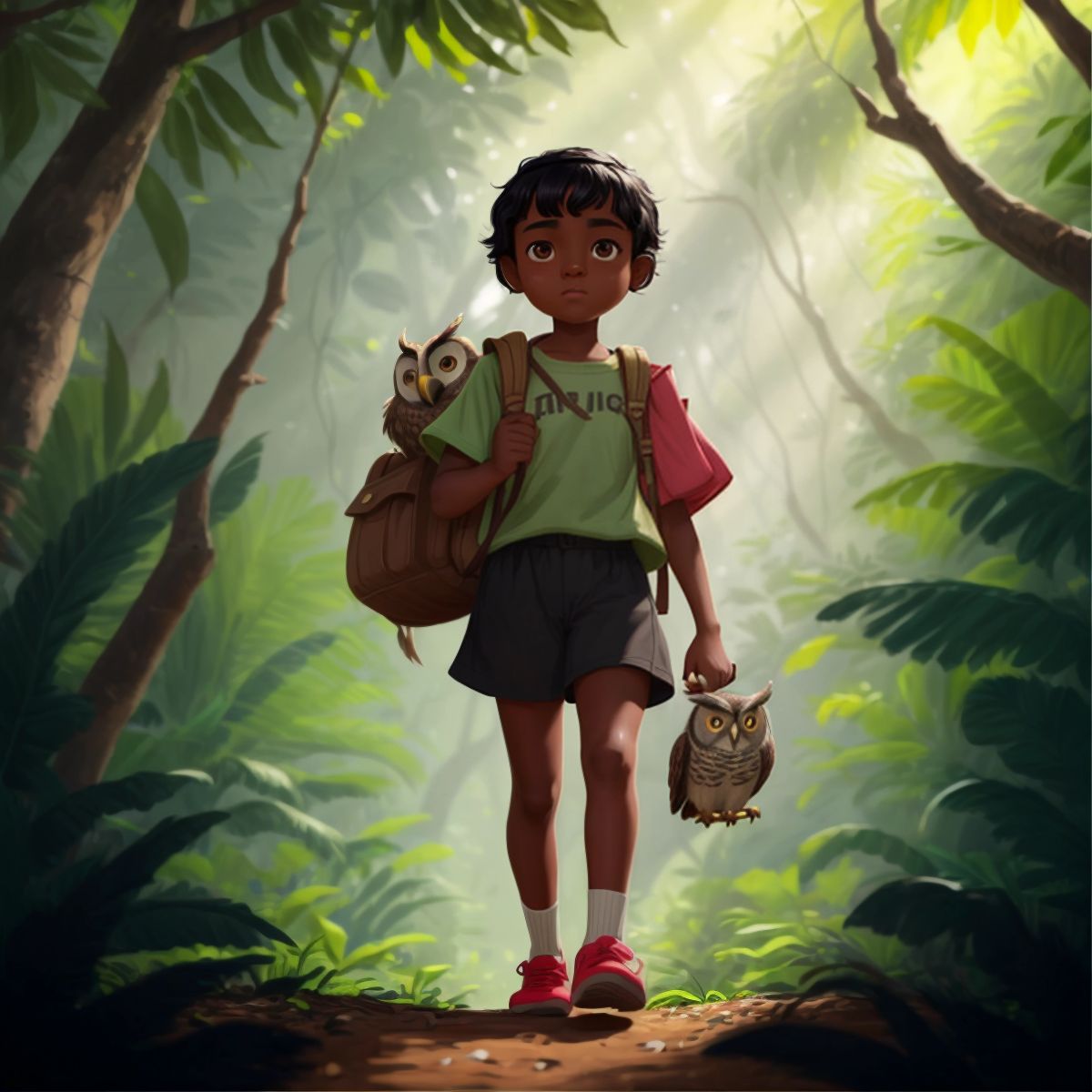 Illustration 2: Ngozi, carrying a small pack, walking through the jungle with an owl perched on a branch above her.
With a heart full of excitement and a touch of nervousness, Ngozi set off into the dense jungle, guided by the moon's gentle glow. Along her path, she encountered talking animals who shared their wisdom with her. The trees sang enchanting melodies, and the forest nymphs danced around her, filling her heart with wonder. Each encounter filled Ngozi with a deeper understanding of the world around her.
2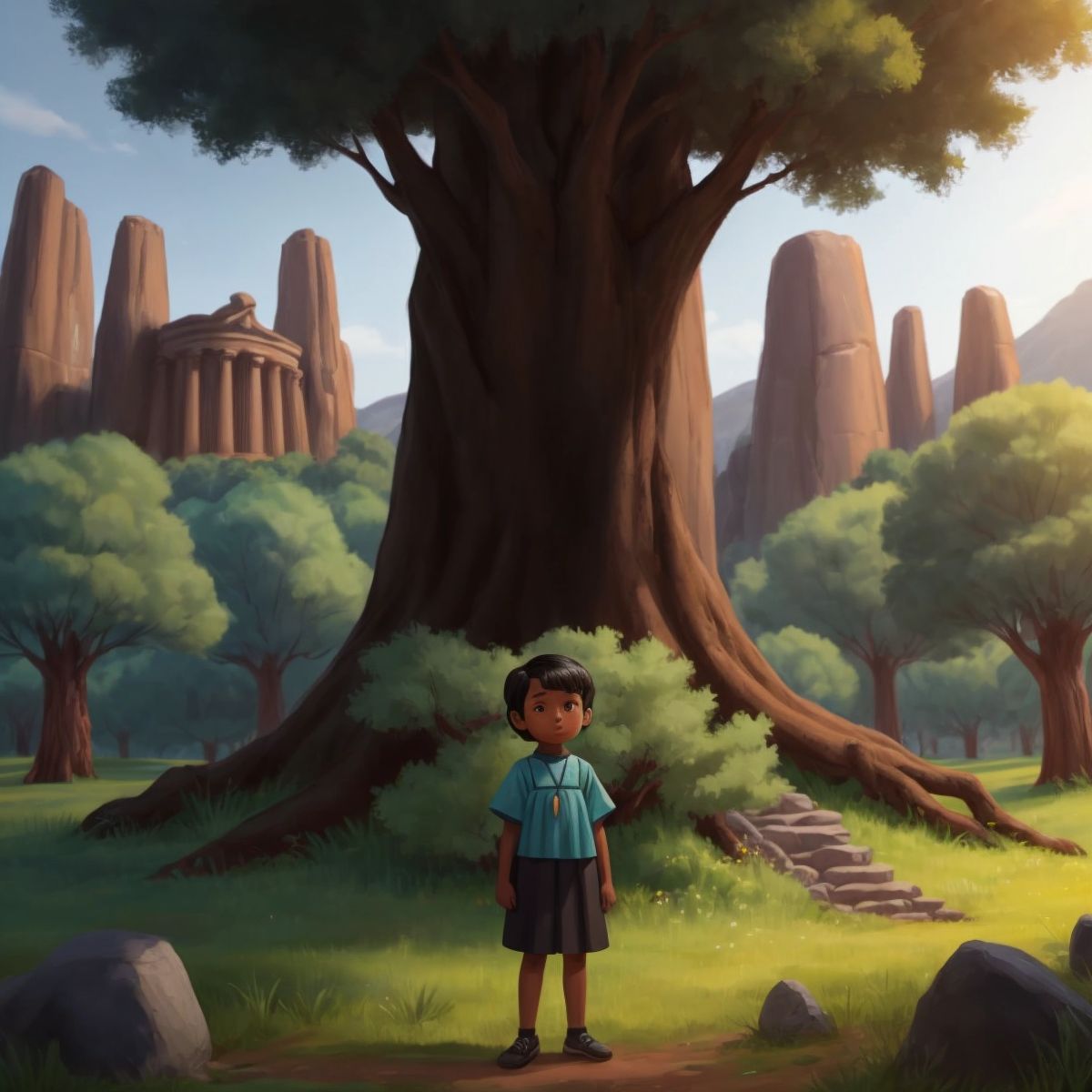 Illustration 3: Ngozi standing at the sacred site, surrounded by ancient trees, with elders in the background.
After a long and adventurous journey, Ngozi finally arrived at the sacred initiation site deep in the heart of the jungle. There, she was greeted by the elders and shamans who guided her through a series of rituals and tests. Each challenge was designed to help her discover her inner strength and wisdom. Ngozi embraced the experience with determination and an open heart.
3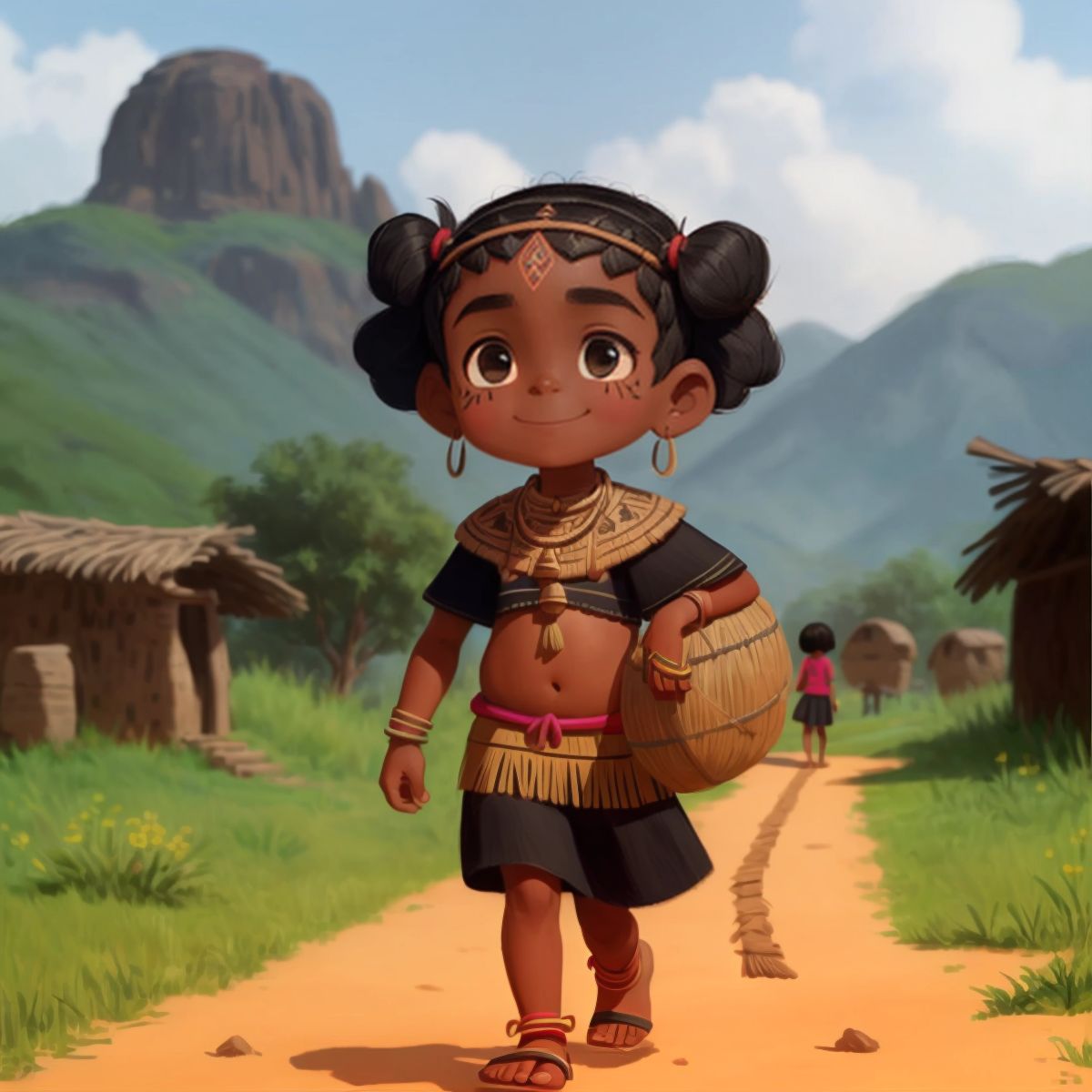 Illustration 4: Ngozi, adorned with tribal marks of initiation, walking back to her village with a confident smile.
As the rituals came to an end, Ngozi felt a profound sense of transformation within her. She learned that her name, Ngozi, meant 'blessing' in her language. With this newfound understanding, she emerged as a young woman, ready to share her wisdom and lead her people towards harmony and unity. Returning to her village, Ngozi's story became a cherished tale, inspiring generations to embrace their path to enlightenment and unity with the world.
4