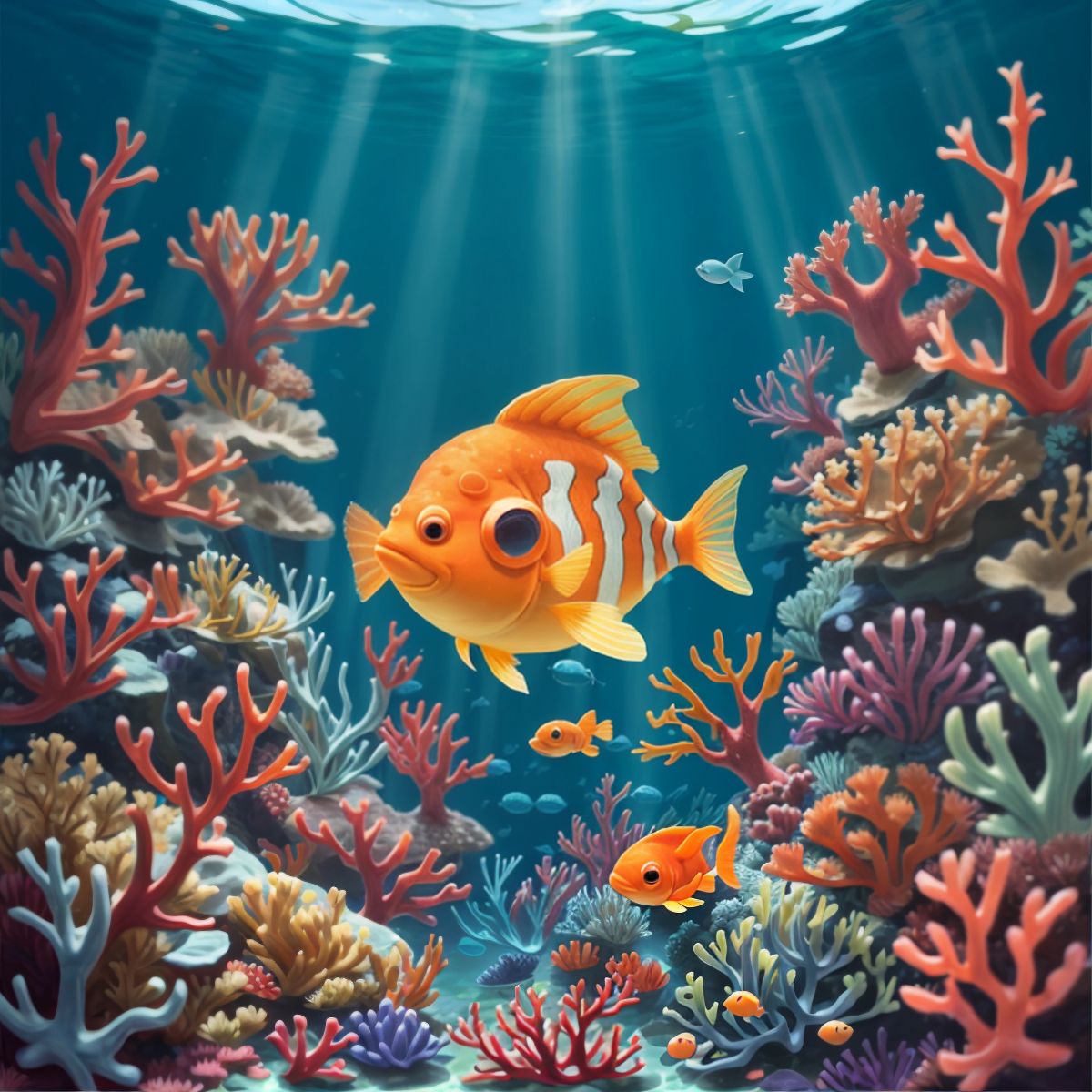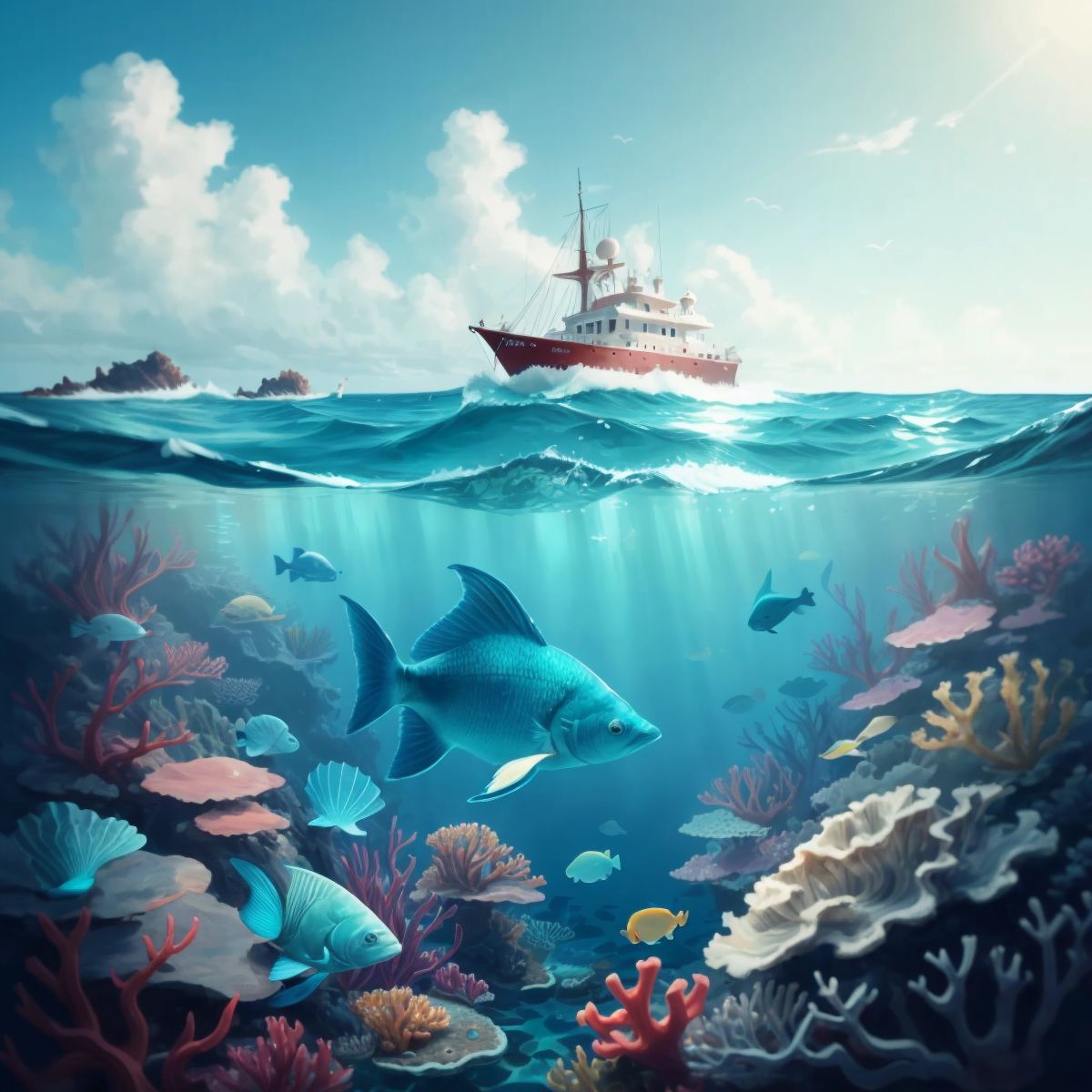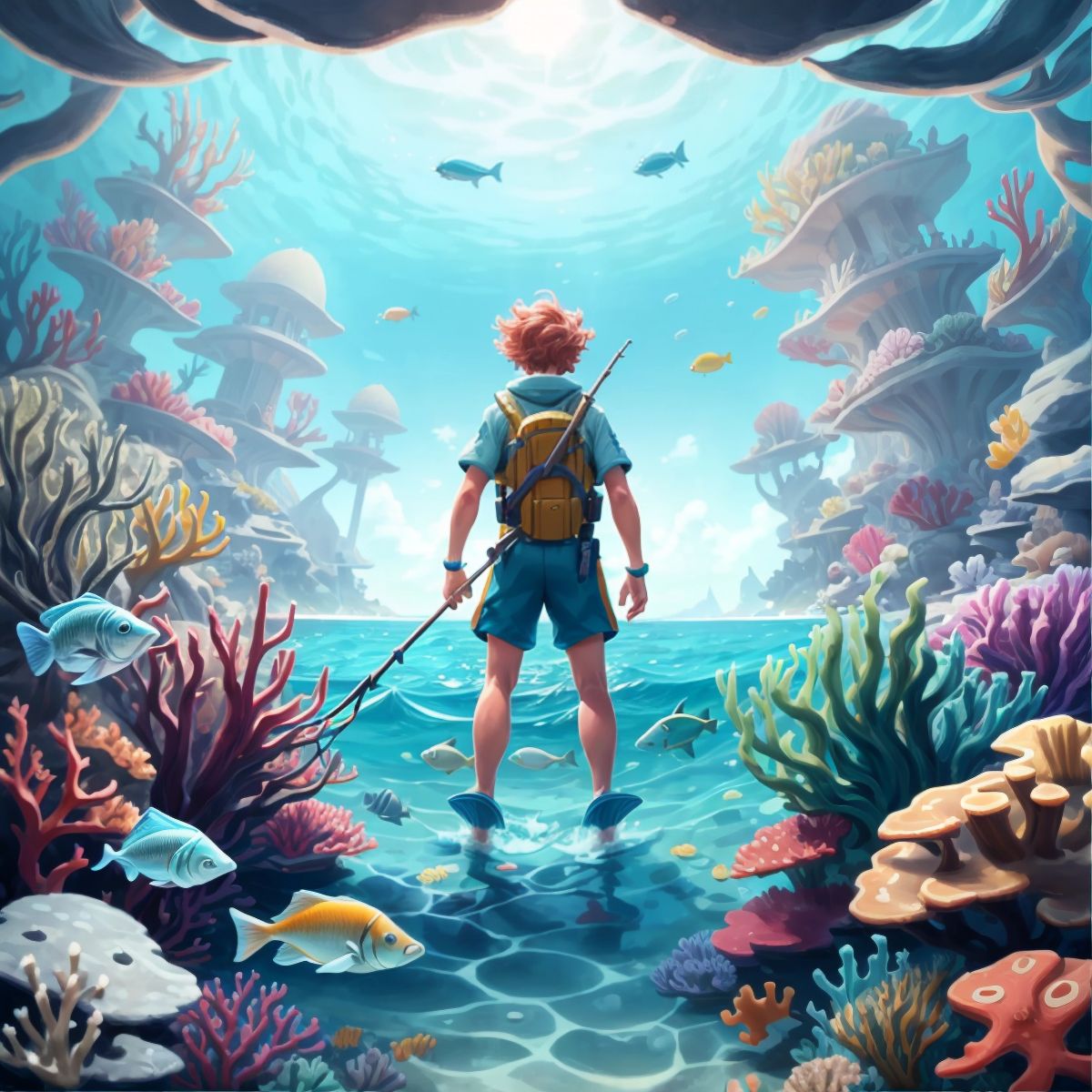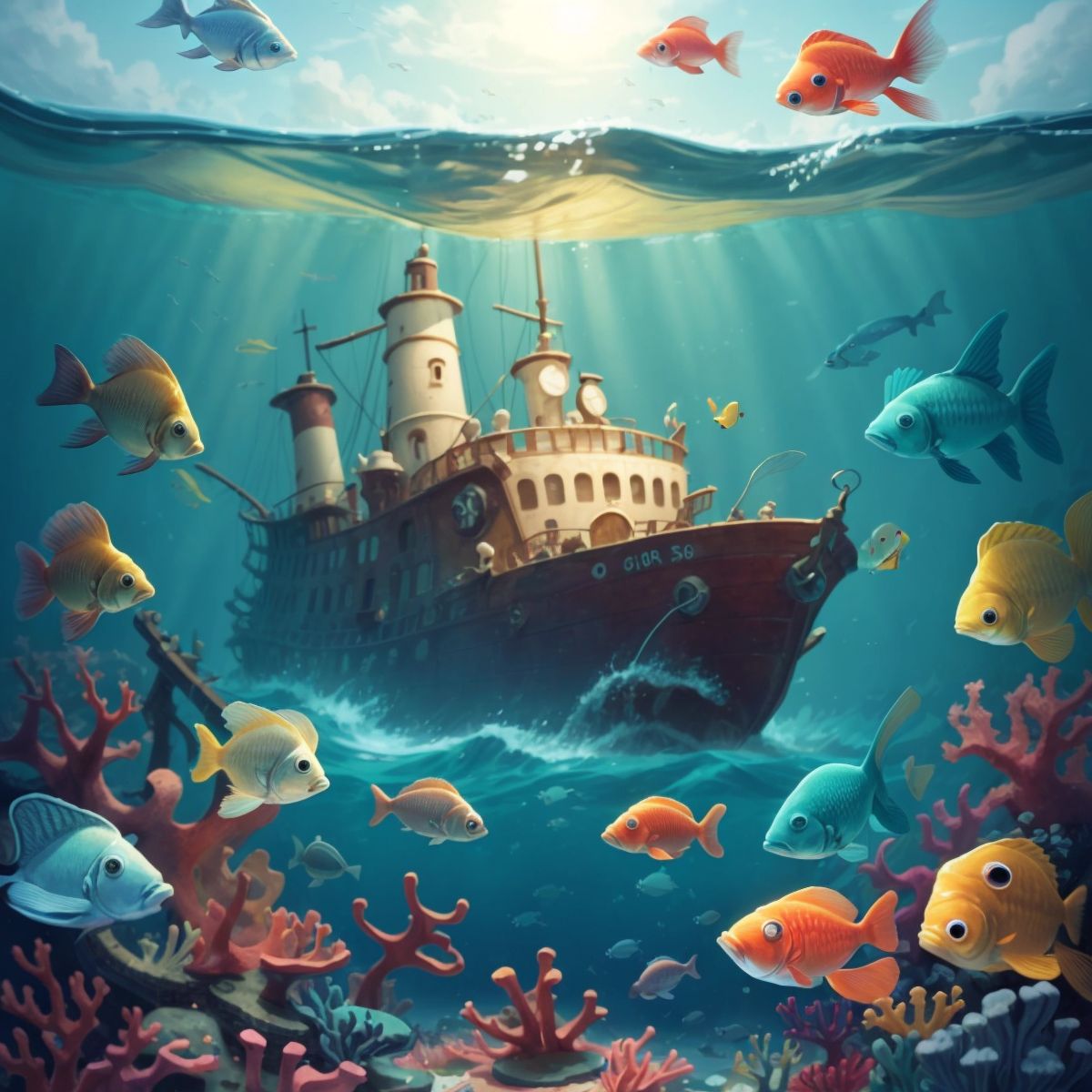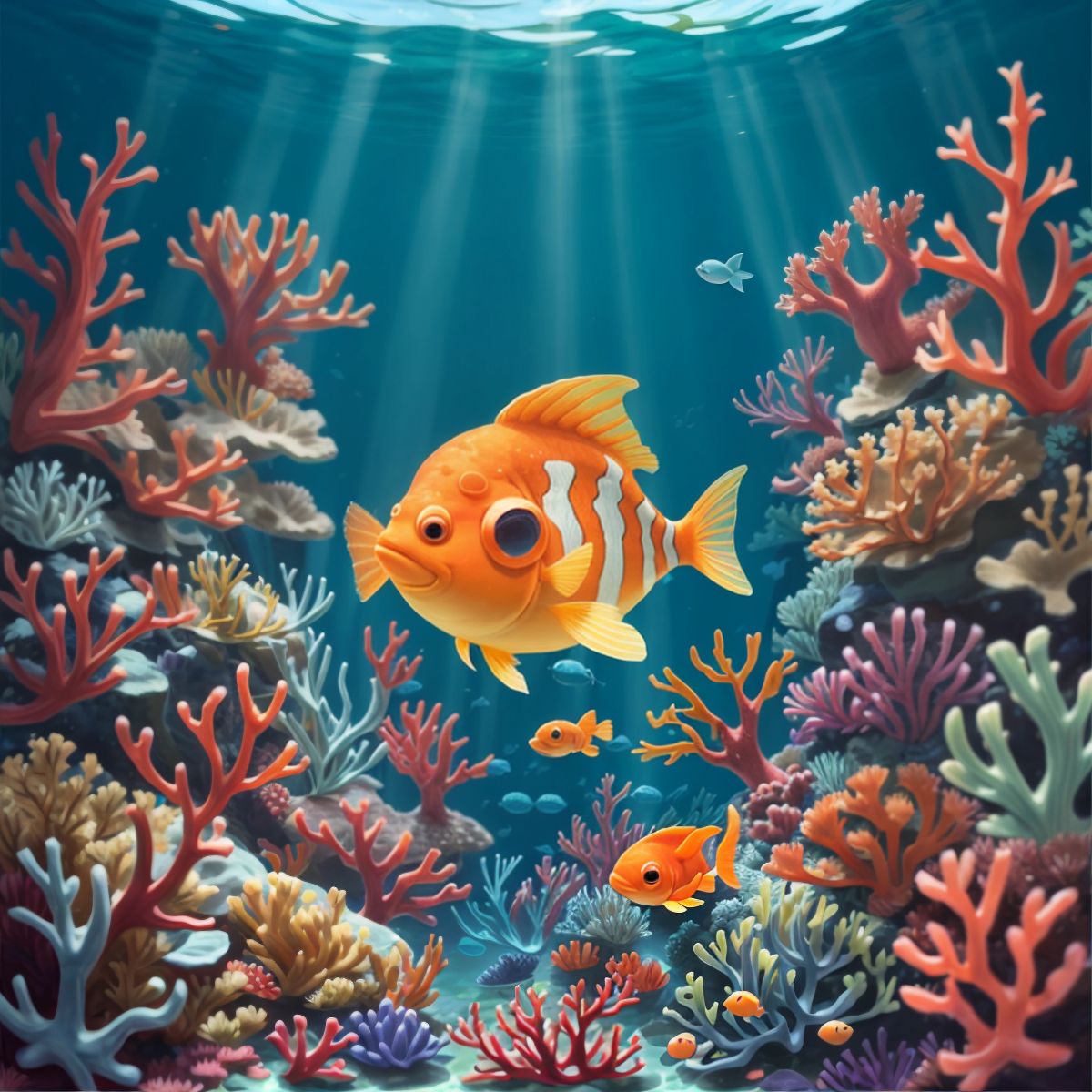 Illustration 1: Sammy, a small orange fish, surrounded by colorful coral and sea plants in the vibrant reef, with rays of sunlight filtering through the water.
In the deep blue ocean, there was a colorful reef full of life and color. Brightly colored fish swam among the waving sea plants, and the sunlight danced on the sandy ocean floor. Sammy, a small orange fish, lived in the heart of the reef, surrounded by friends of all shapes and sizes.
1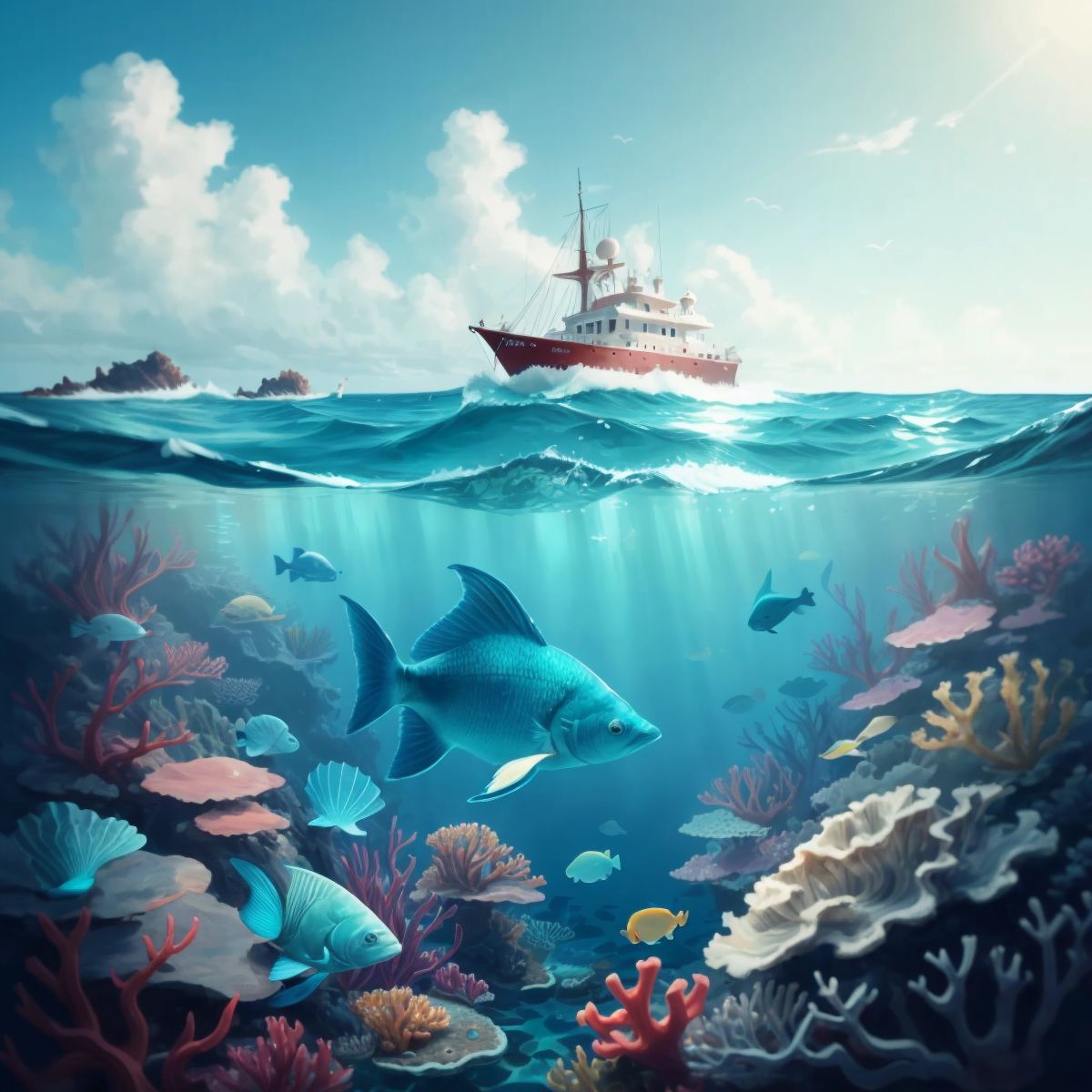 Illustration 2: Sammy gazing towards the surface of the water, showing the edge of the reef and the vast open ocean in the background, indicating his longing to explore.
Sammy was a curious little fish with big dreams. He loved to explore every nook and cranny of the reef, but he often found himself daydreaming about what lay beyond the familiar waters. Sammy imagined grand adventures and far-off places, and his heart swelled with the desire to see the world beyond the reef.
2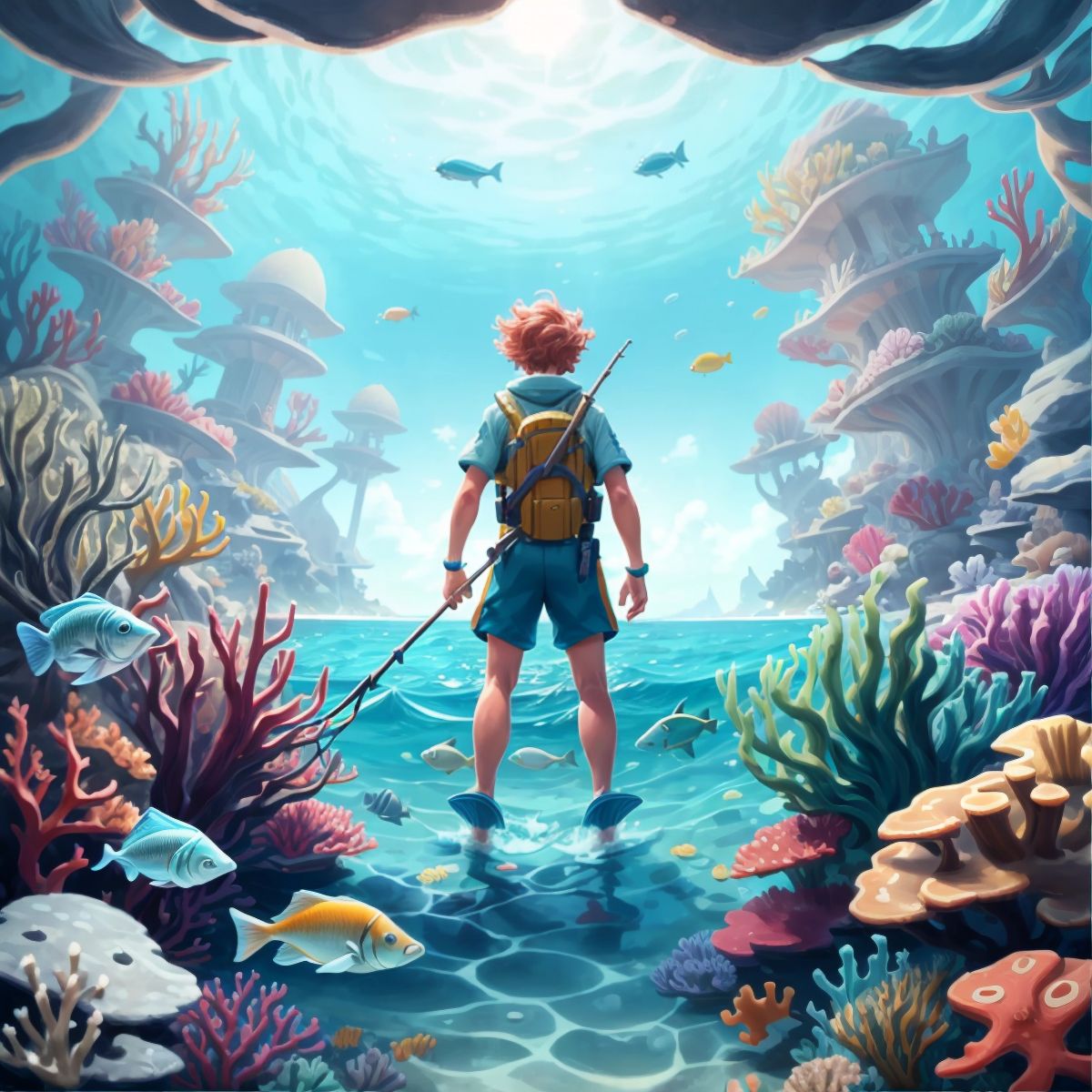 Illustration 3: Sammy at the threshold of the reef, looking into the open waters with a mix of excitement and nervousness, the reef's edge marking the start of his journey.
One sunny morning, Sammy made a bold decision. He would embark on a brave journey to explore the vast ocean beyond the reef. His friends were worried, but Sammy's determination shone bright. With a flick of his tail, he set off into the great unknown, feeling a mix of excitement and a hint of nervousness.
3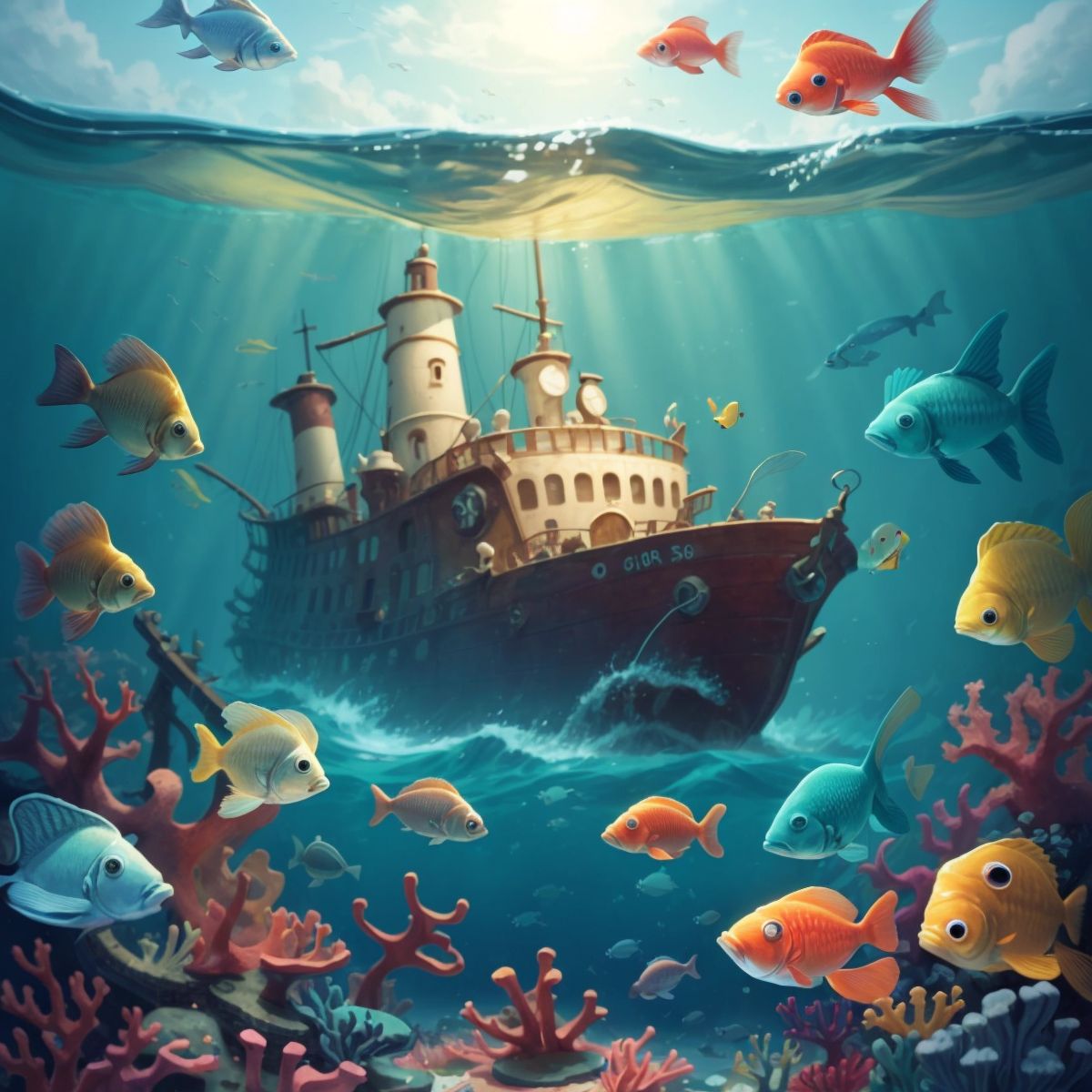 Illustration 4: Sammy exploring a sunken shipwreck, surrounded by new fish friends and the vastness of the ocean, illustrating the wonders he's discovered.
As Sammy swam farther and farther from the reef, he encountered incredible sights and made new friends. He discovered hidden caves, shimmering seagrass meadows, and even a sunken shipwreck. Sammy's heart swelled with joy as he realized that the world beyond the reef was even more wondrous than he had ever imagined. And so, Sammy's big adventure became the talk of the ocean, inspiring other young fish to dream big and explore the wide, open sea.
4