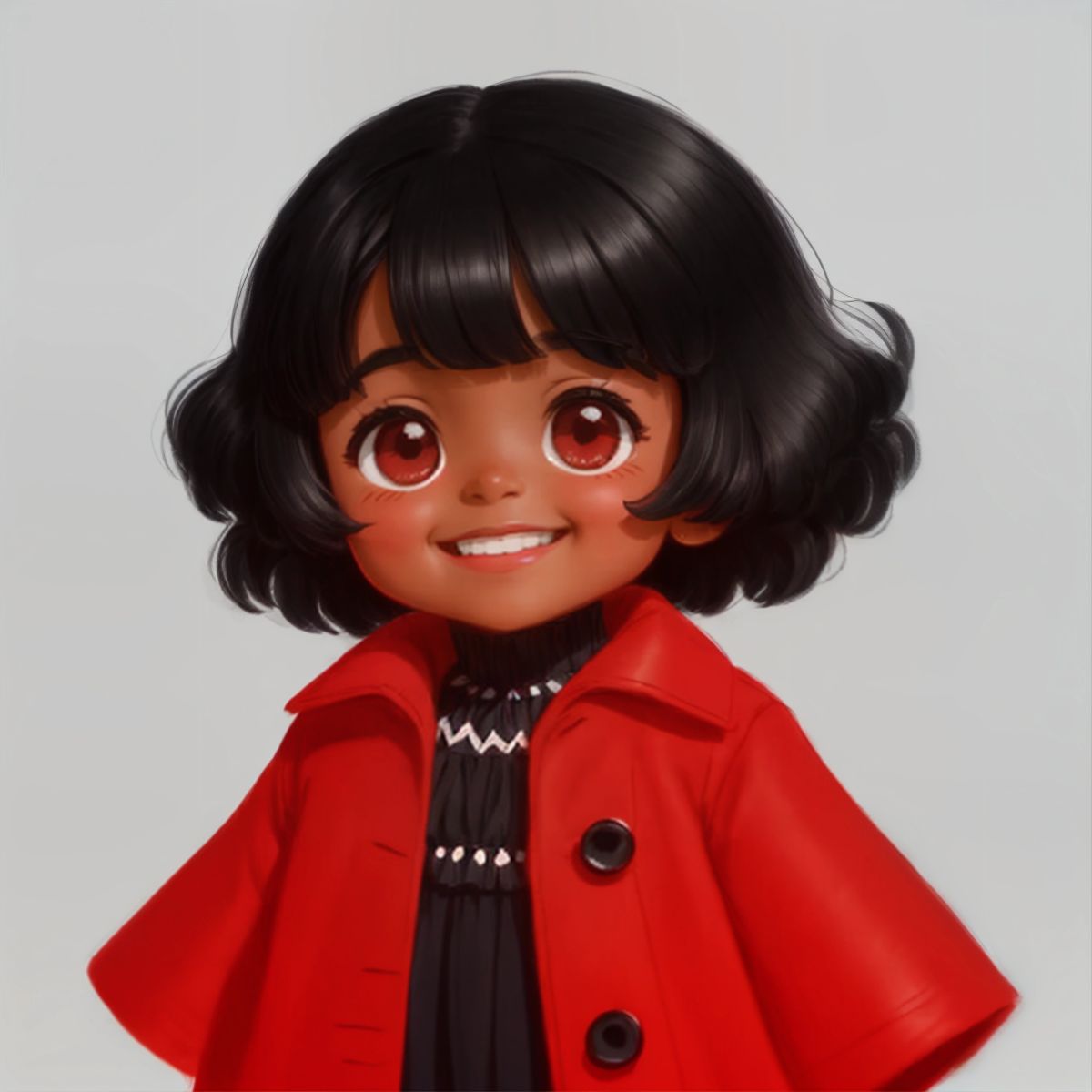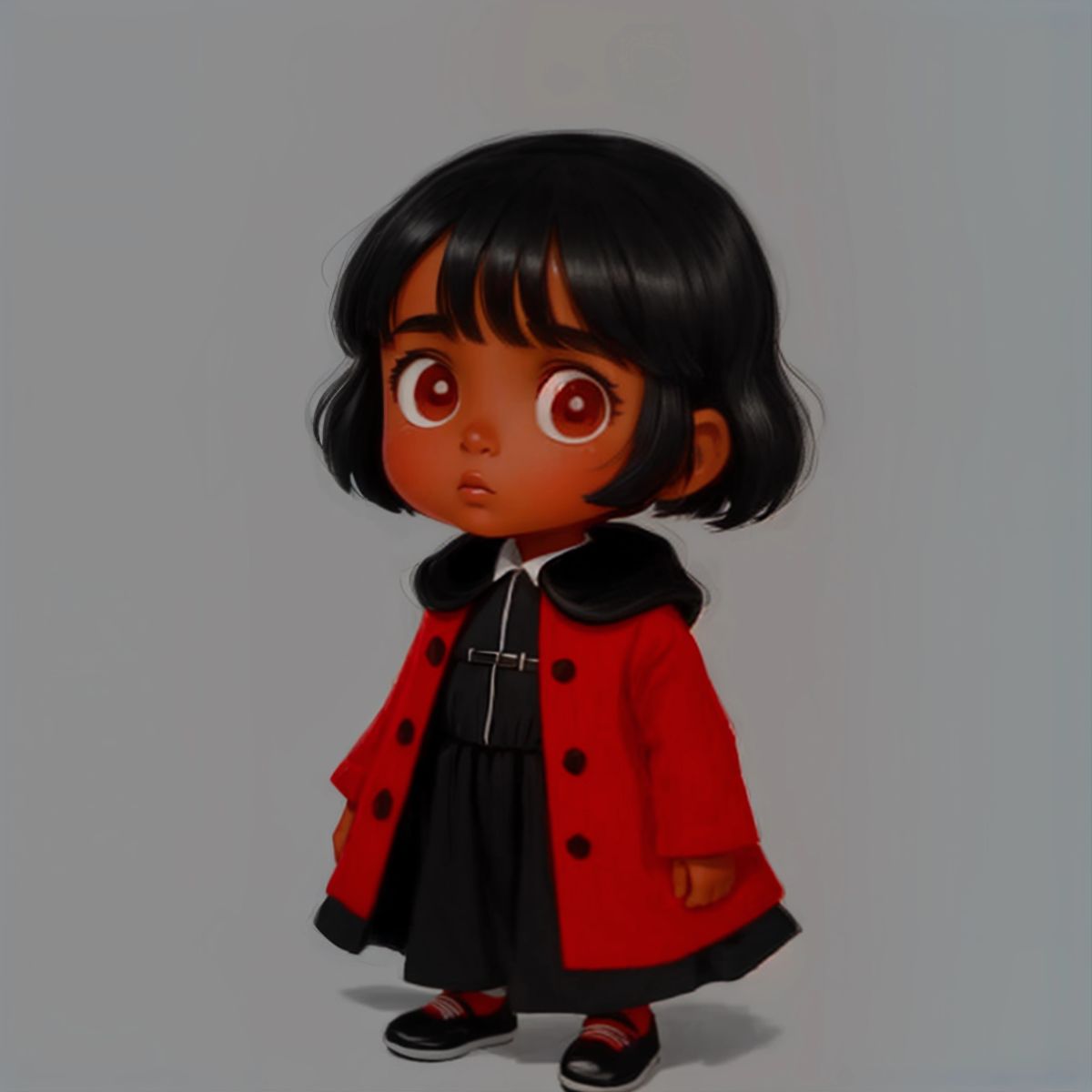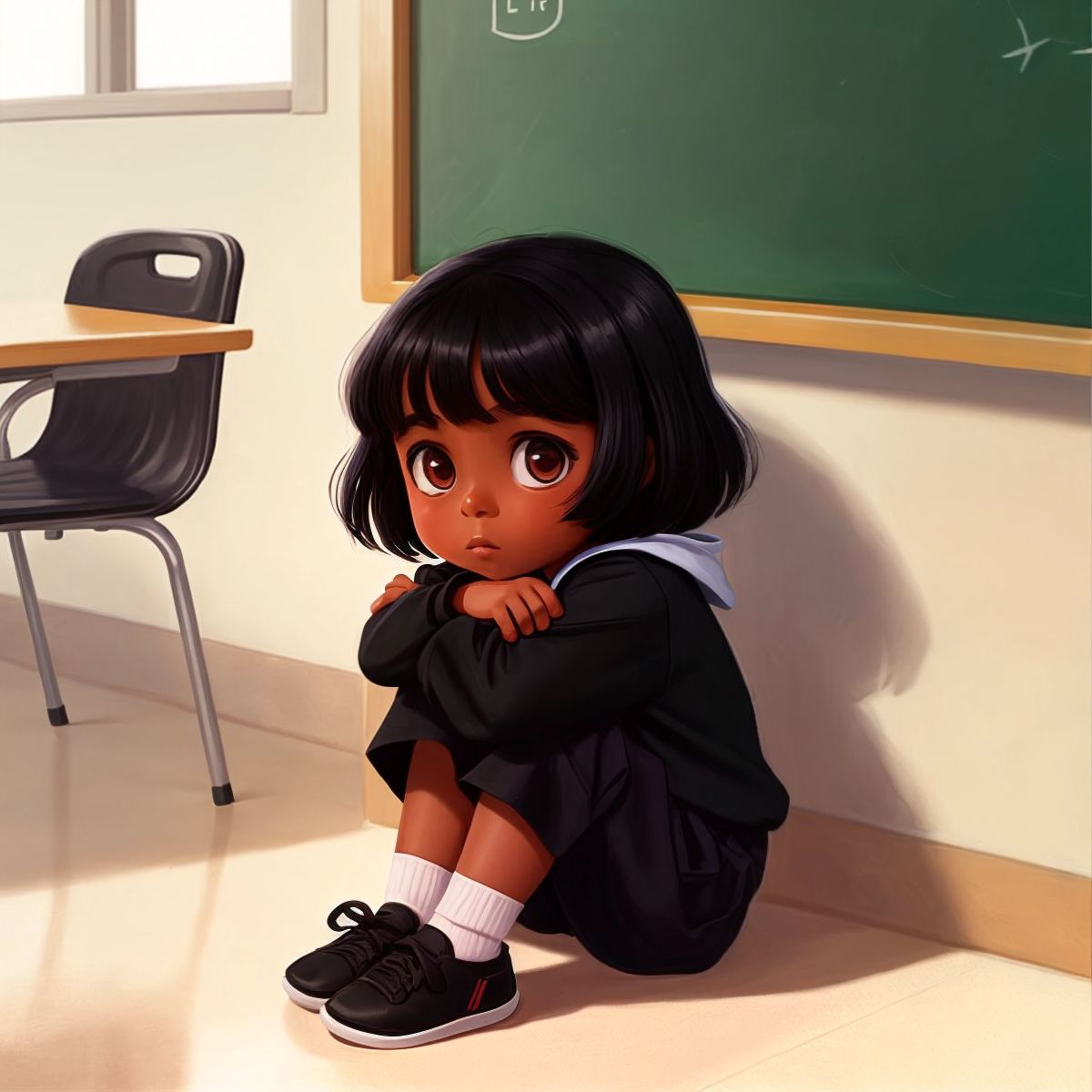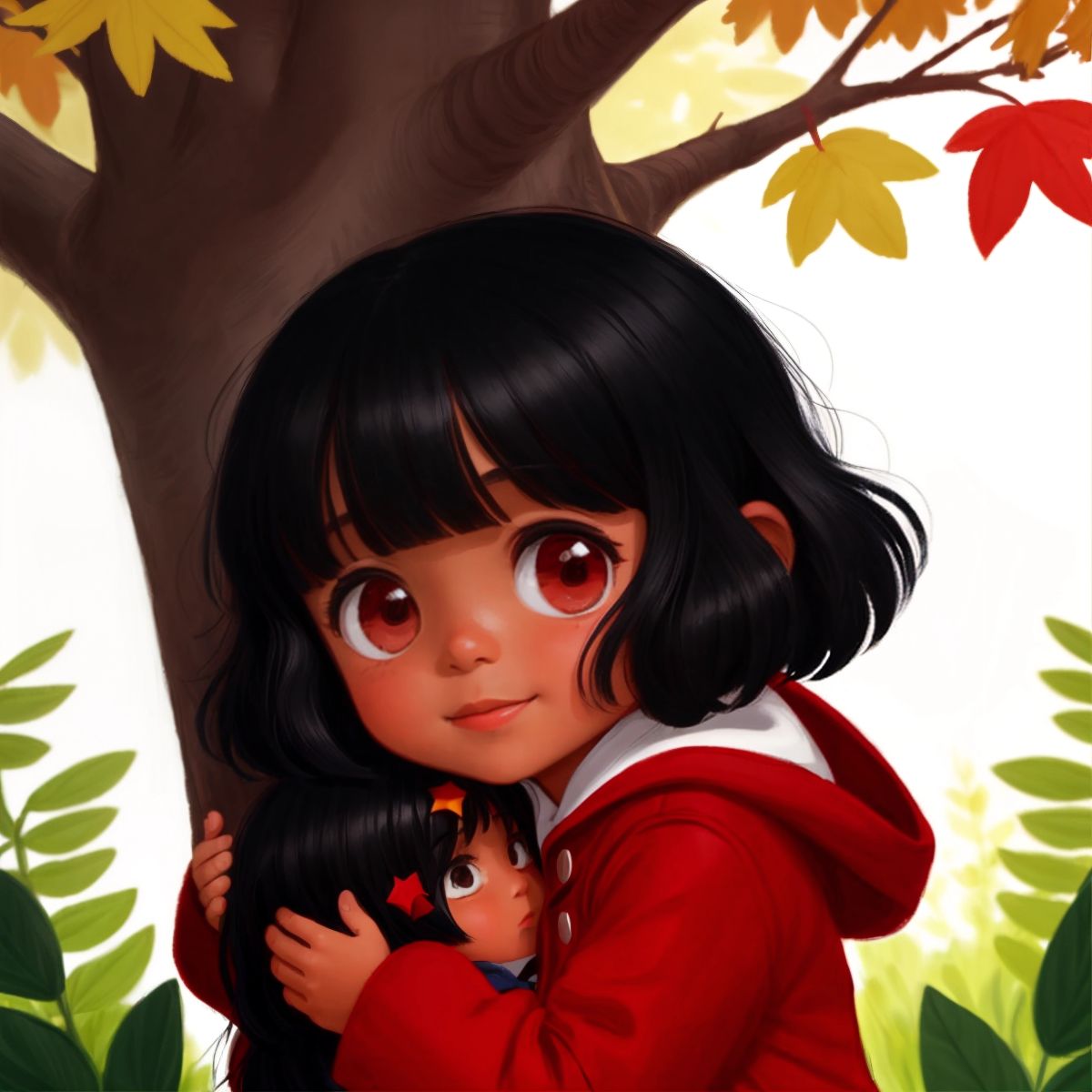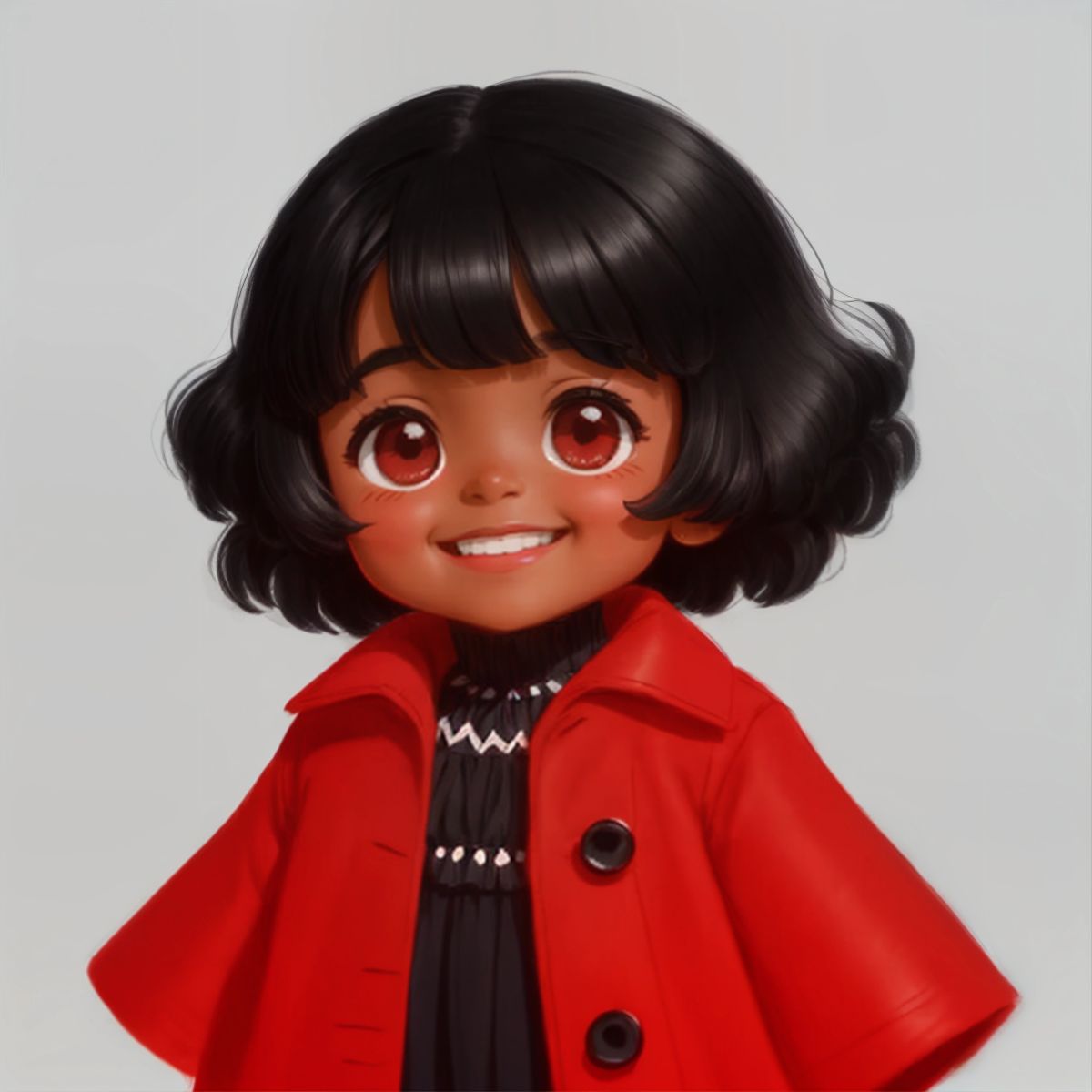 Illustration 1: Lila smiling brightly with her new red coat.
Once upon a time, there was a little girl named Lila. Lila had beautiful medium black hair and a smile that could brighten anyone's day. Lila's mom, a kind and loving black woman named Mom, wanted to surprise her with a special gift. One day, Mom gave Lila a bright red coat. It was the most vibrant red Lila had ever seen, and it made her feel warm and loved.
1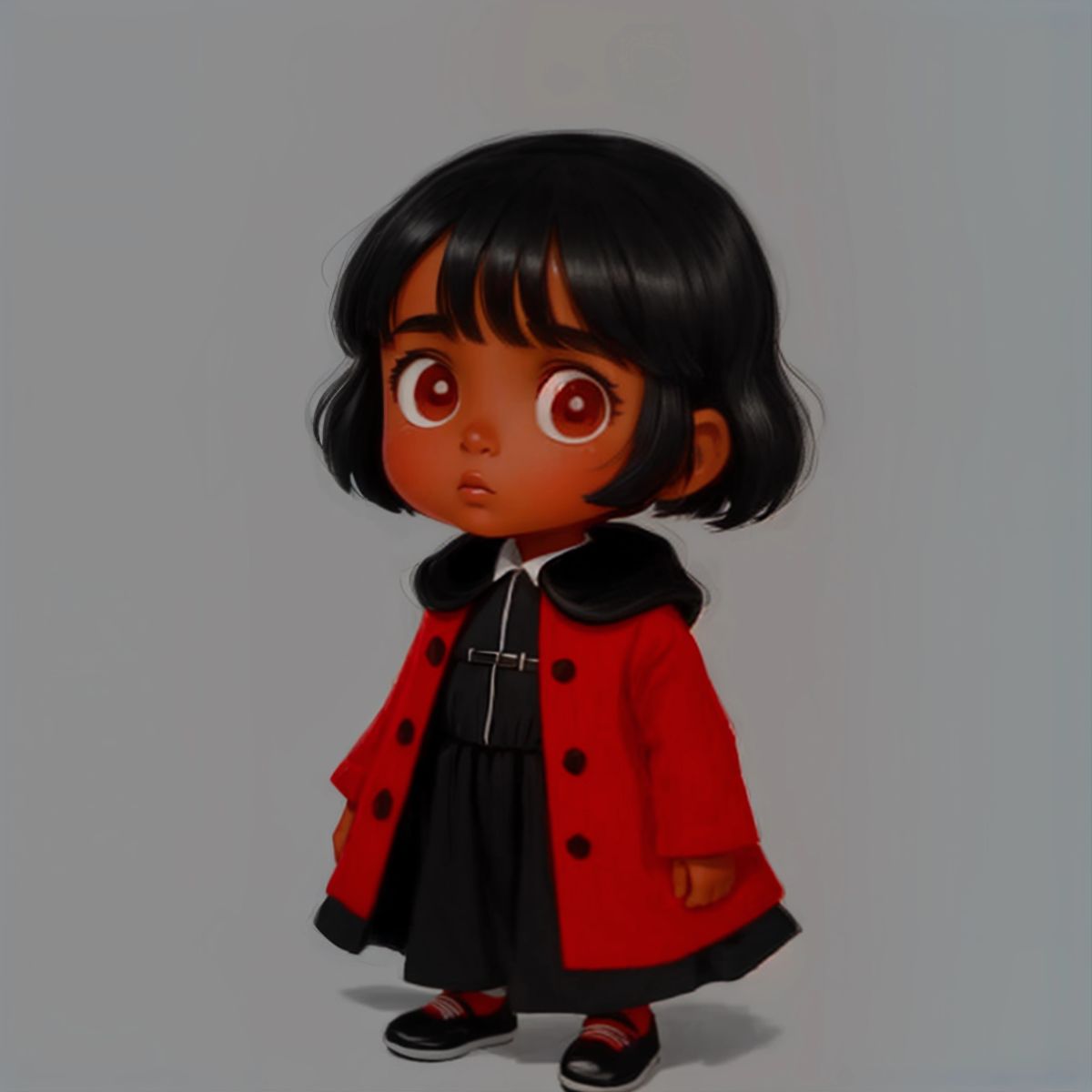 Illustration 2: Lila looking worried and searching for her red coat.
Excited to show off her new coat, Lila put it on and ventured out into the world. She walked through the park, played with her friends, and even helped an elderly lady cross the street. But as the day went on, Lila realized something was wrong. She couldn't find her red coat anywhere! She searched high and low, but it was nowhere to be found. Lila felt sad and worried.
2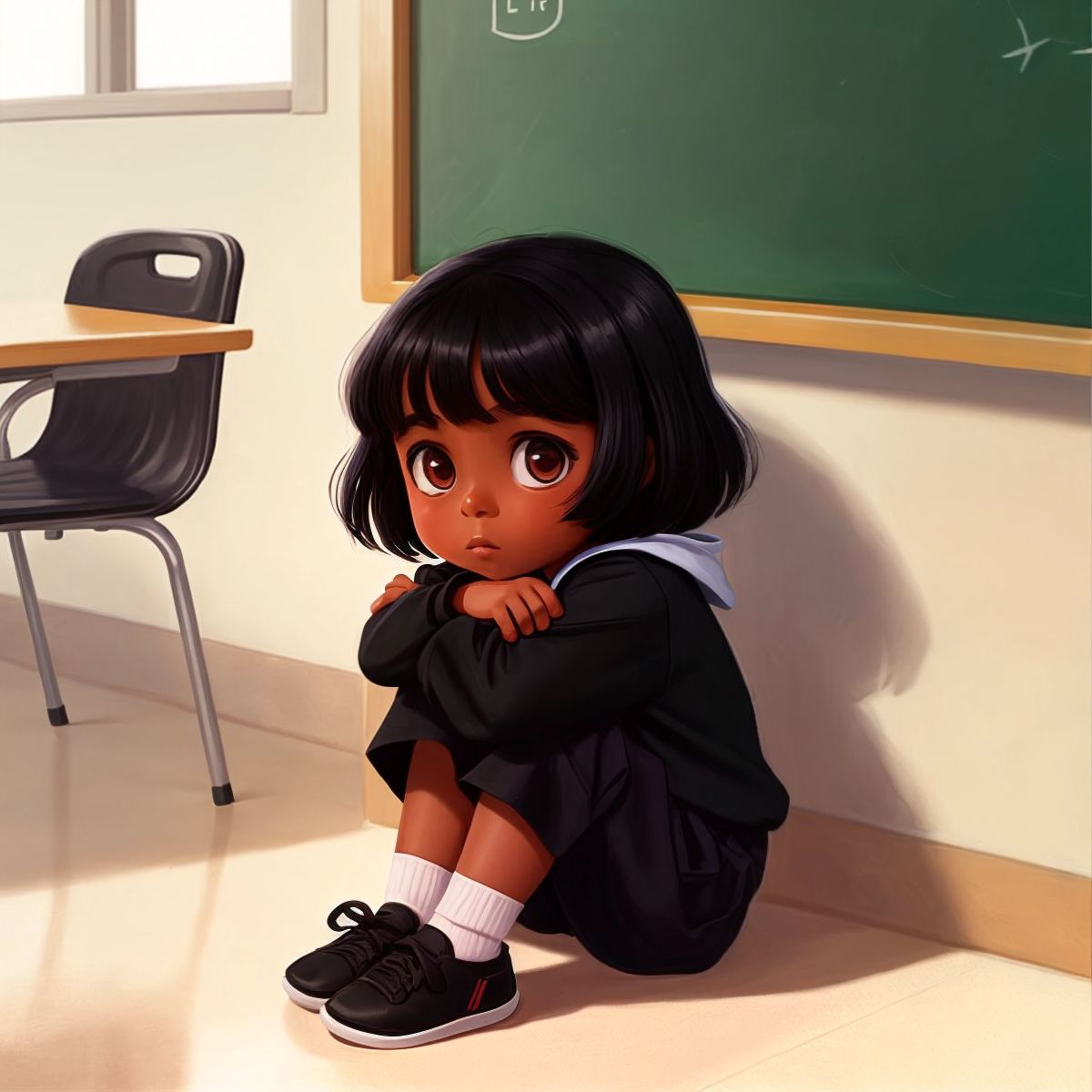 Illustration 3: Lila sitting alone at school without her lunch.
Without her red coat, Lila's days became filled with bad luck. She tripped and scraped her knee, her favorite toy broke, and she even forgot her lunch at school. Lila wondered if losing her red coat had brought this streak of bad luck upon her. She missed the warmth and comfort it provided, both physically and emotionally.
3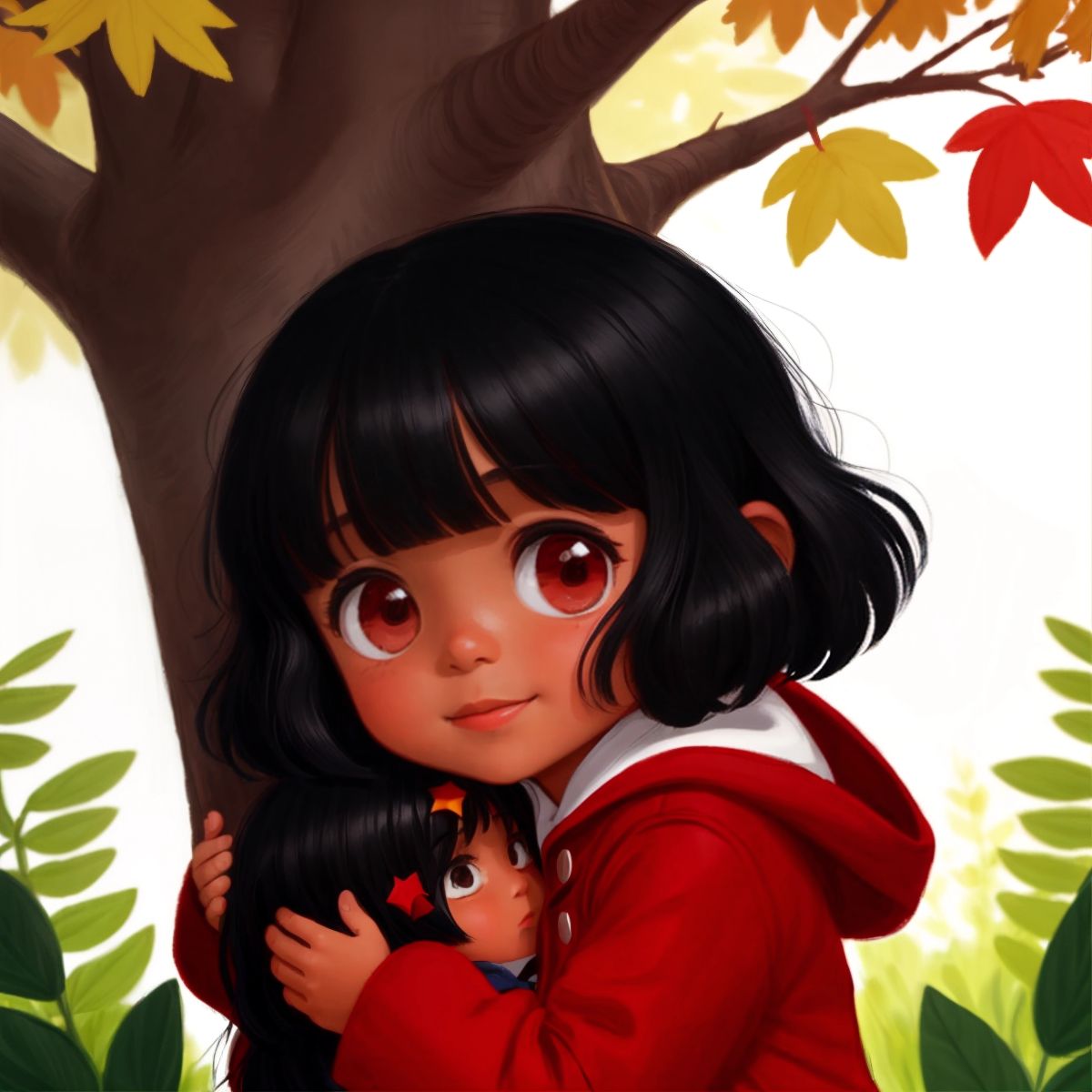 Illustration 4: Lila hugging her red coat after finding it under a tree.
One day, while walking home from school, Lila took a different route. As she passed by a tree, something caught her eye. It was her red coat! Lila couldn't believe her luck. She quickly picked it up, hugged it tightly, and felt a sense of joy wash over her. It was as if the coat had been waiting for her to find it again.
4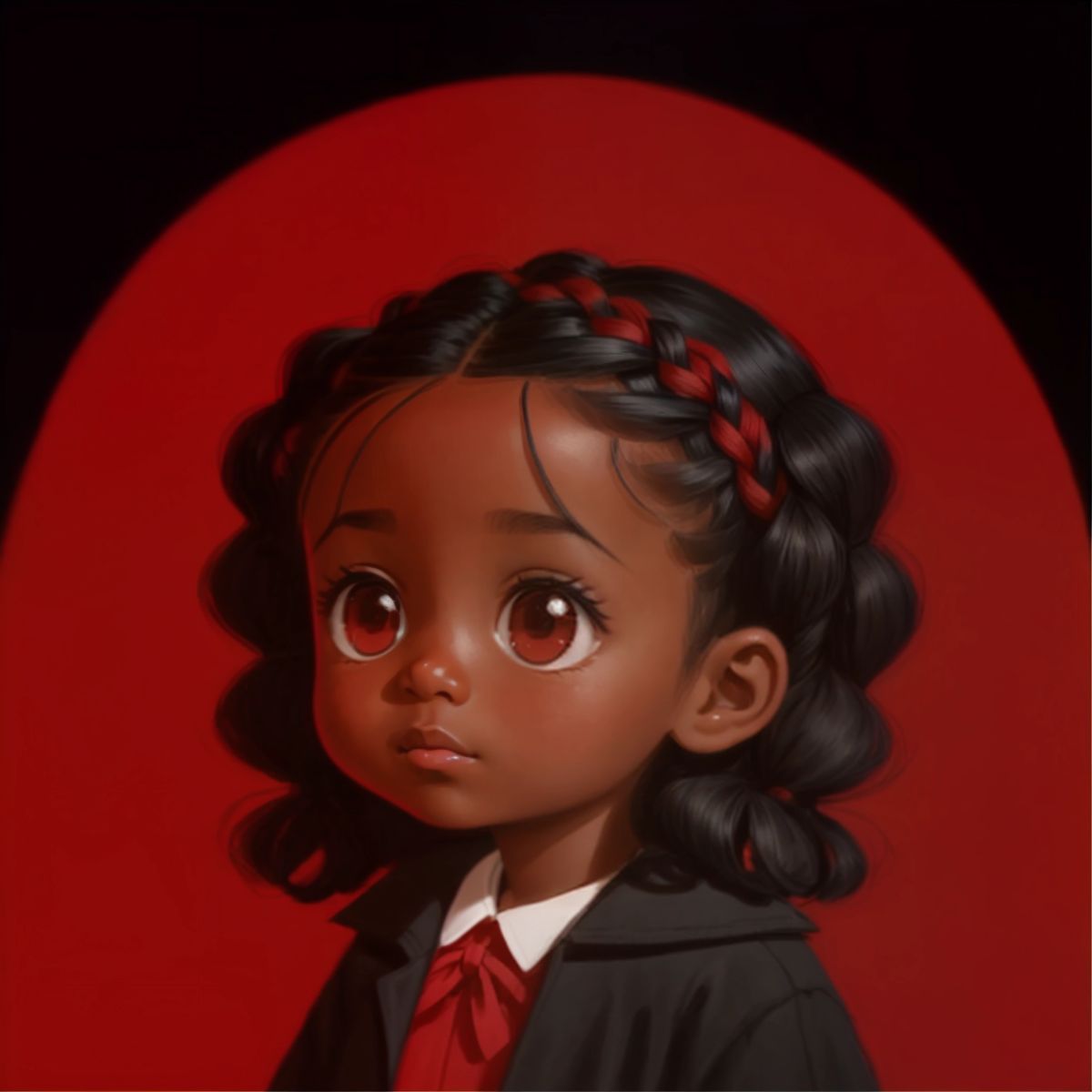 Illustration 5: Lila braiding a piece of red fabric into her hair.
Lila didn't want to lose her red coat ever again. She thought of a clever idea to keep it close to her at all times. Lila carefully cut off a small piece of the coat and braided it into her hair. Now, wherever she went, a piece of the red coat would always be with her. Lila believed that this would bring her good luck and protect her from any misfortune.
5
Illustration 6: Lila acing a test at school with a piece of red fabric in her hair.
From that day forward, Lila's life changed. The piece of the red coat in her hair became her lucky charm. She aced her tests at school, made new friends, and even won a drawing competition. Lila realized that it wasn't just the red coat that brought her luck, but the belief and positivity she carried with her.
6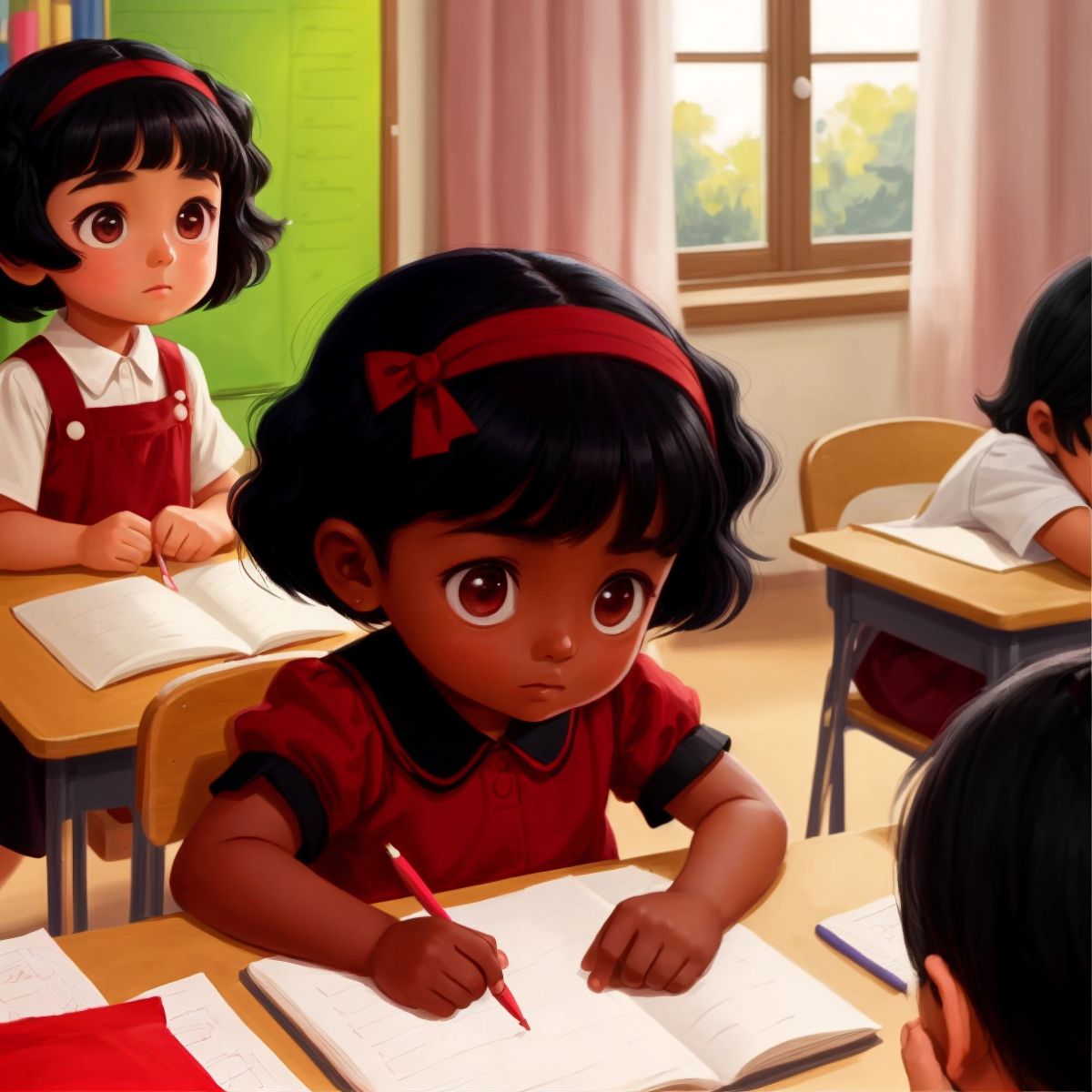 Illustration 7: Lila helping her classmates with their homework.
Lila wanted to share her newfound luck with others. She started helping her classmates with their homework, volunteering at the local animal shelter, and spreading kindness wherever she went. Lila's positive attitude and her red coat lucky charm inspired others to believe in their own abilities and find their own lucky charms.
7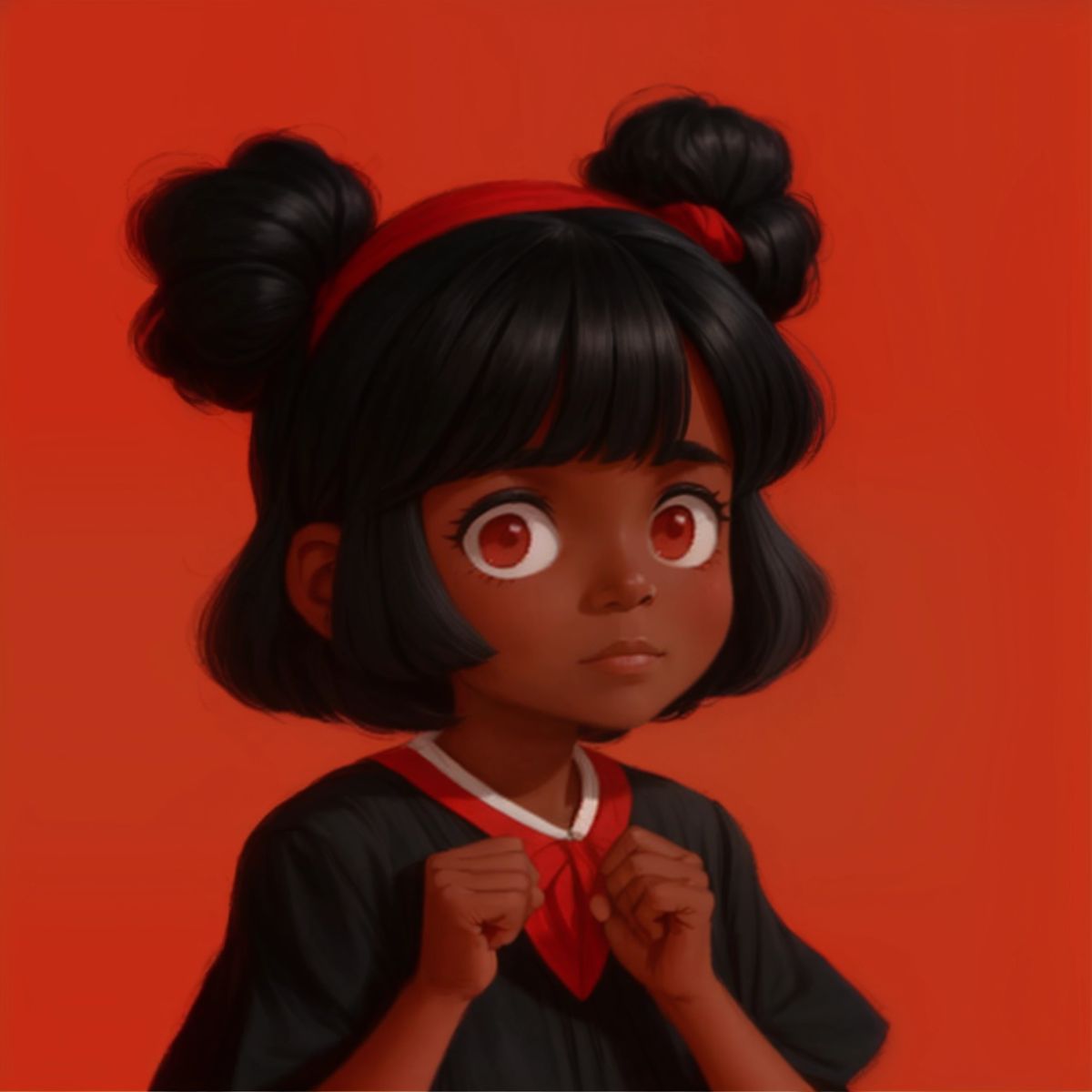 Illustration 8: An older Lila, still with the piece of red fabric in her hair, spreading kindness.
As Lila grew older, she never forgot the lessons she learned from her red coat. She continued to believe in herself, spread kindness, and embrace the power of positivity. Lila's red coat may have been just a piece of fabric, but it held a special place in her heart. It reminded her that even in the face of challenges, a little bit of luck and a lot of love can make all the difference. And so, Lila and her red coat lived happily ever after.
8