Timmy and Max: The Adventure of a Lifetime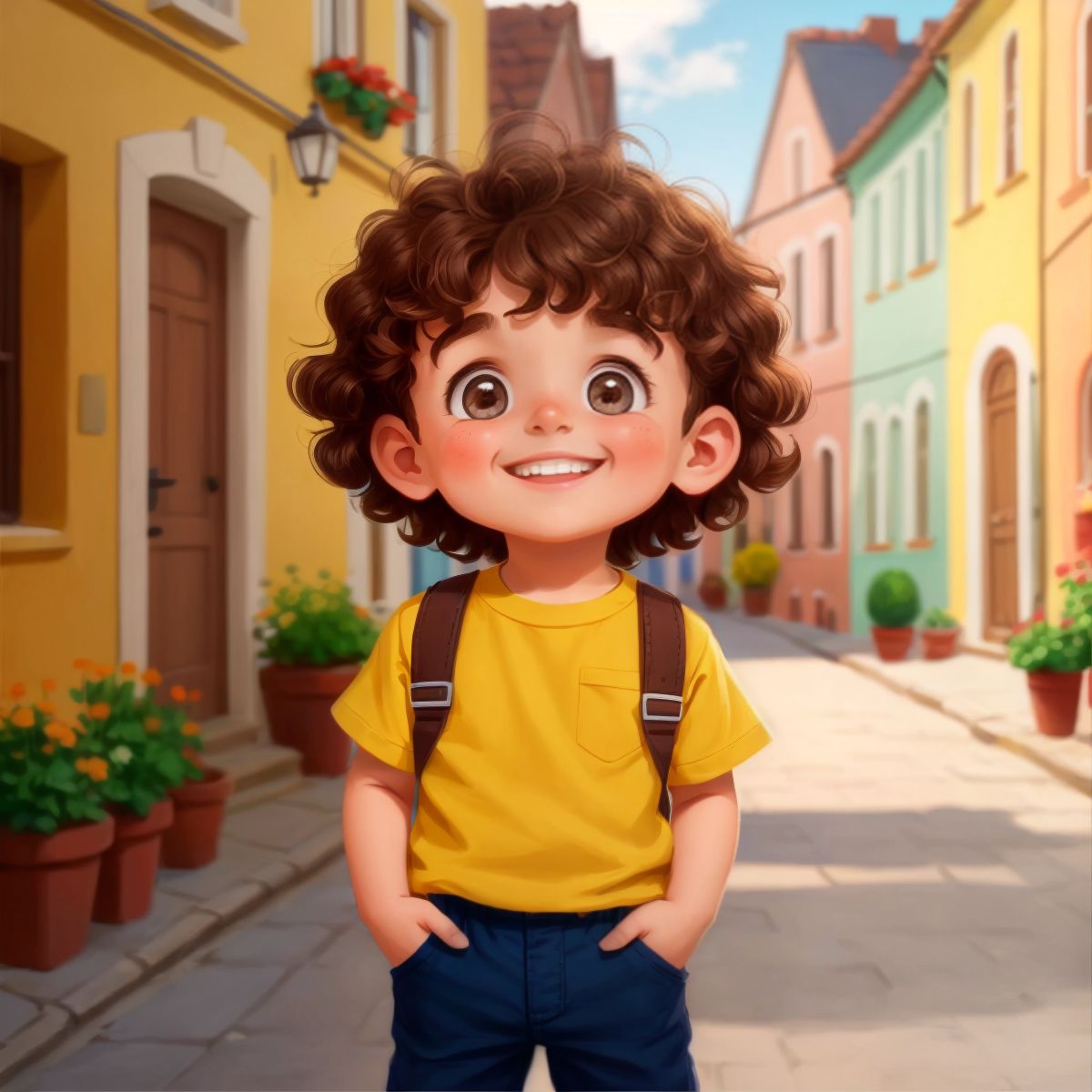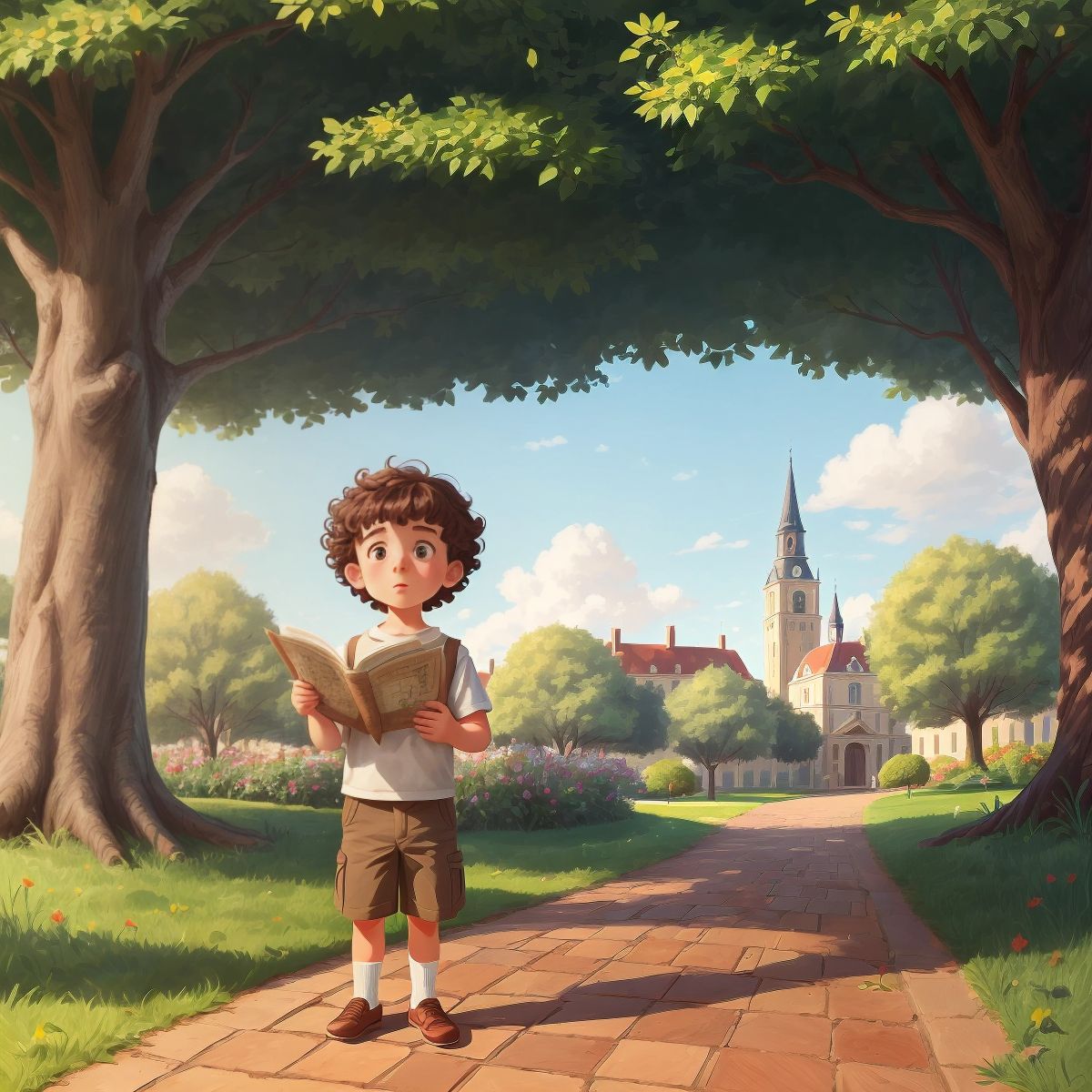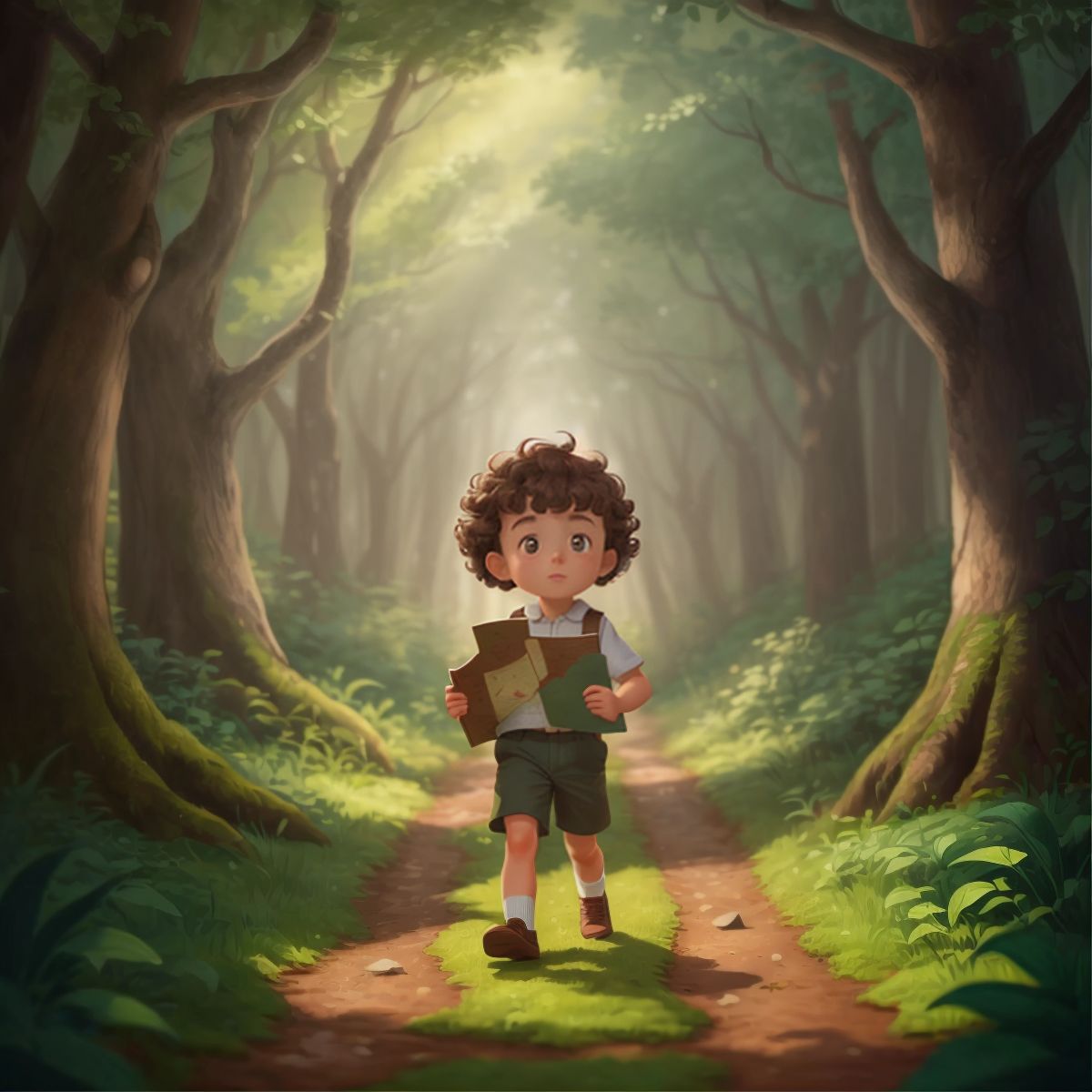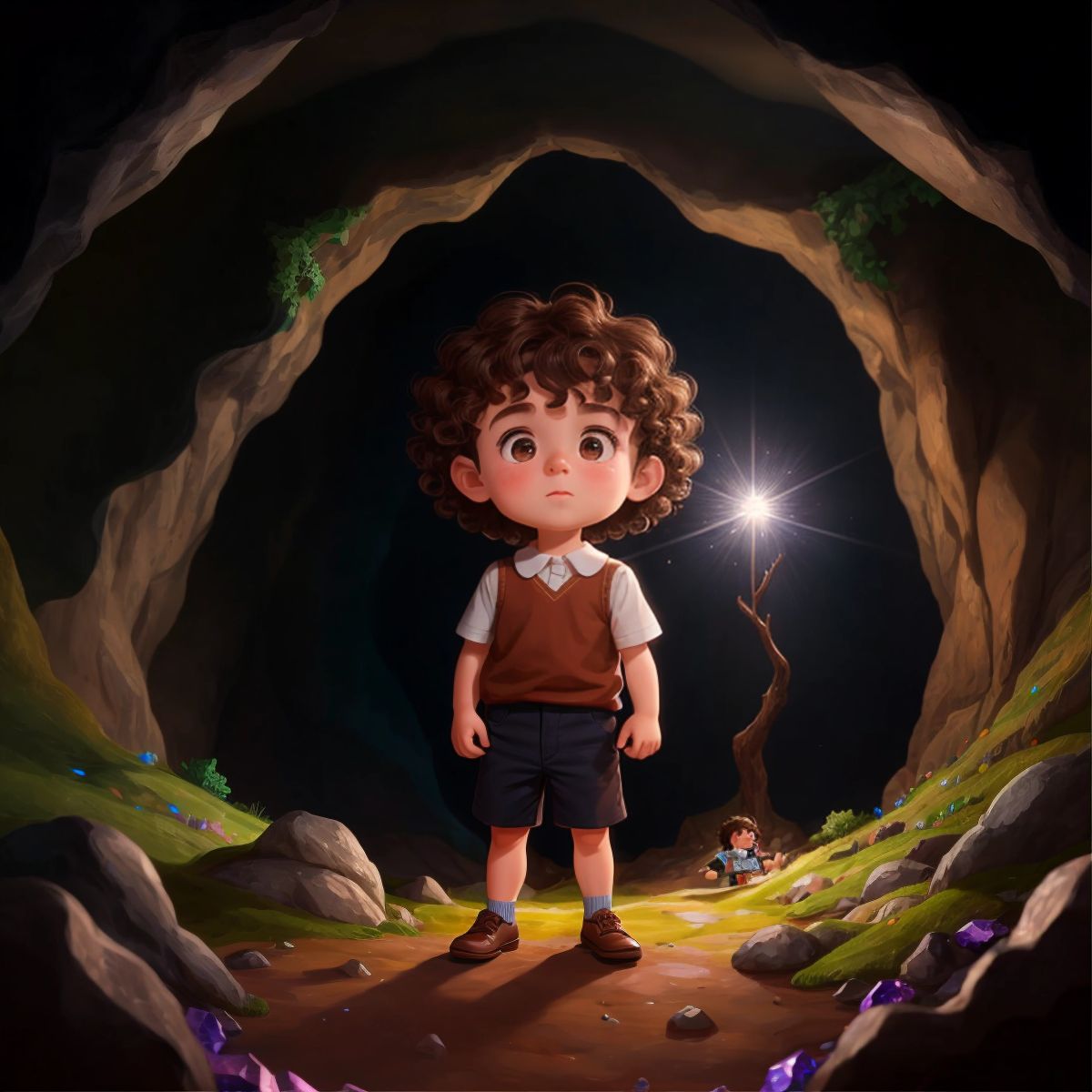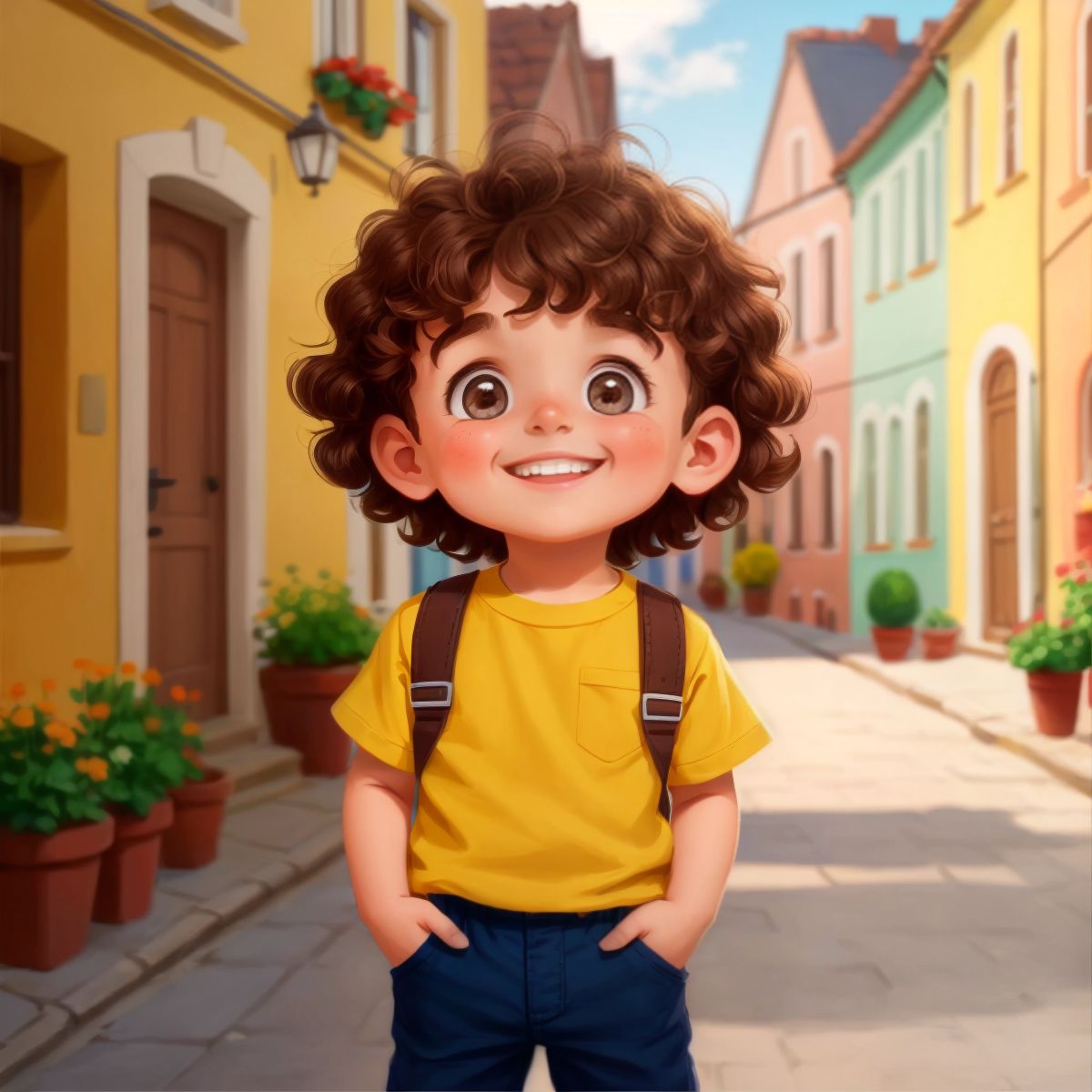 Illustration 1: Timmy with a mop of curly brown hair and a bright smile
Once upon a time, in a small town, there lived a young boy named Timmy. Timmy was no ordinary boy. He had a mop of curly brown hair and a smile that could brighten the gloomiest of days. Timmy's best friend was his loyal dog, Max, who had floppy ears and a wagging tail. Every morning, Timmy and Max would wake up to the chirping of birds and the warm rays of the sun.
1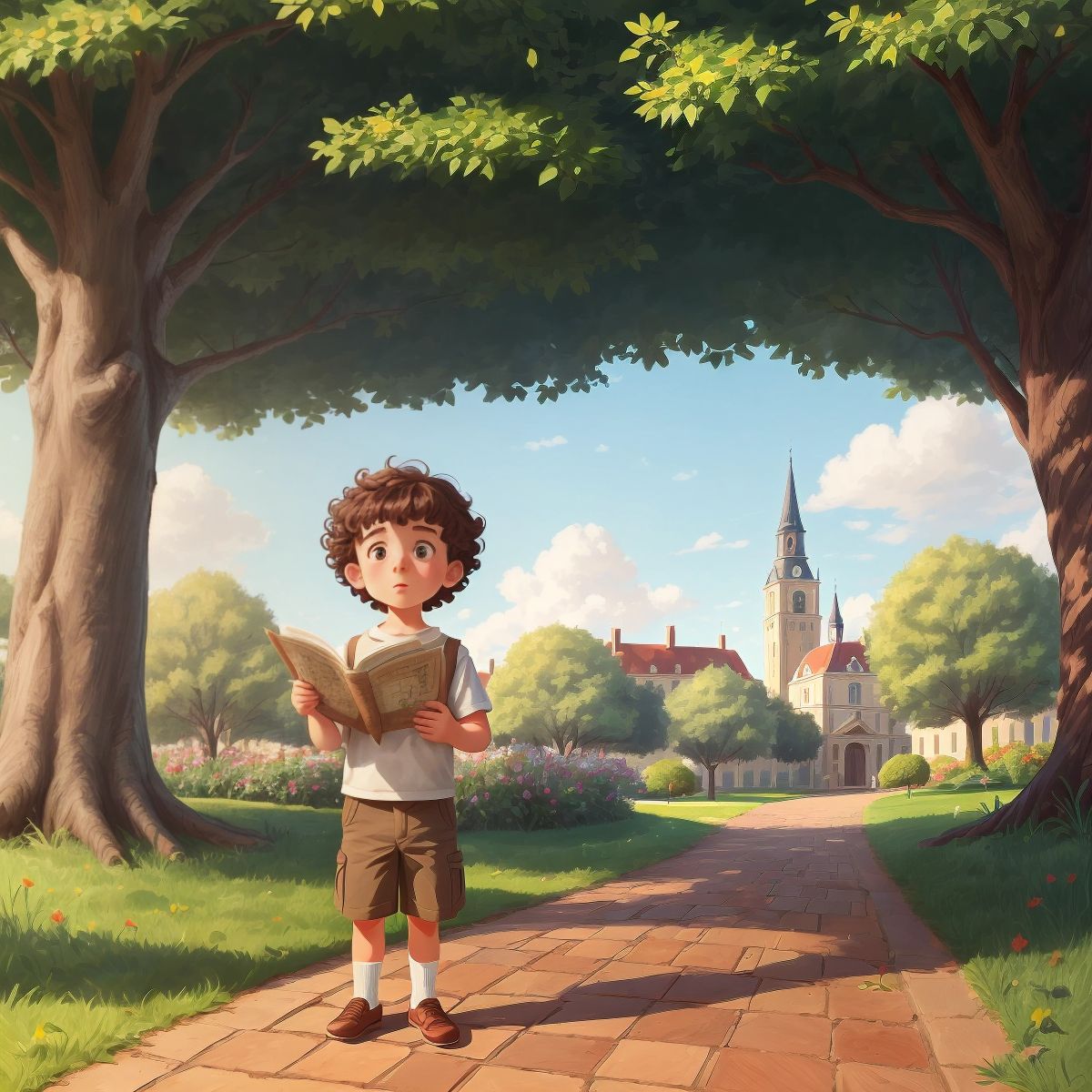 Illustration 2: Timmy holding a crumpled map
One sunny day, as Timmy and Max were playing in the park, they stumbled upon a crumpled piece of paper. It was a map! Timmy's eyes widened with excitement as he carefully unfolded the mysterious treasure. The map was dotted with strange symbols and had an 'X' marking a spot deep in the forest. Timmy and Max knew they had stumbled upon an adventure.
2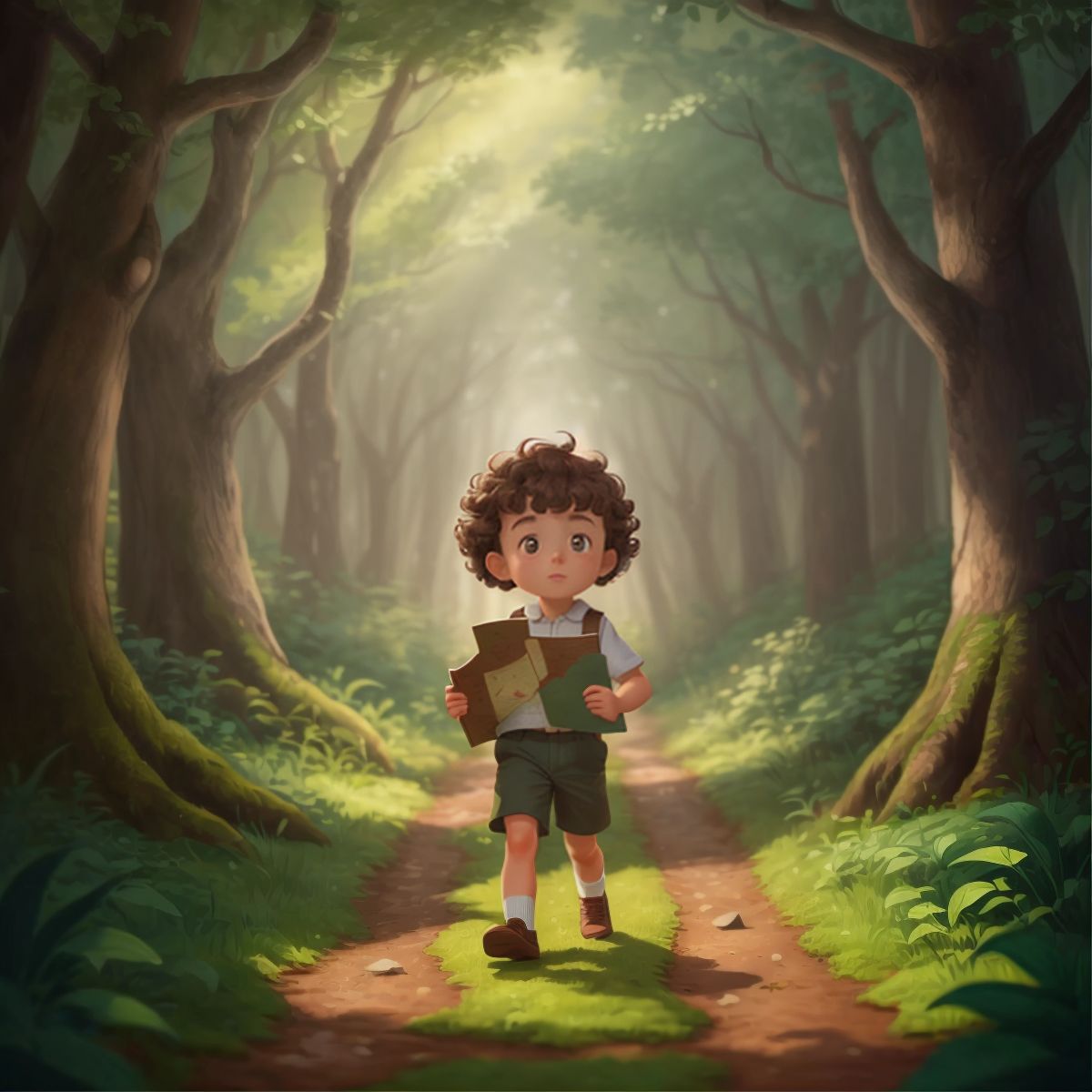 Illustration 3: Timmy walking through a forest with a map in his hand
With the map in hand, Timmy and Max set off on their grand adventure. They ventured into the unknown, passing through tall trees and bushes. The forest was alive with the sounds of chirping birds and rustling leaves. Timmy's heart raced with anticipation as they followed the path marked on the map.
3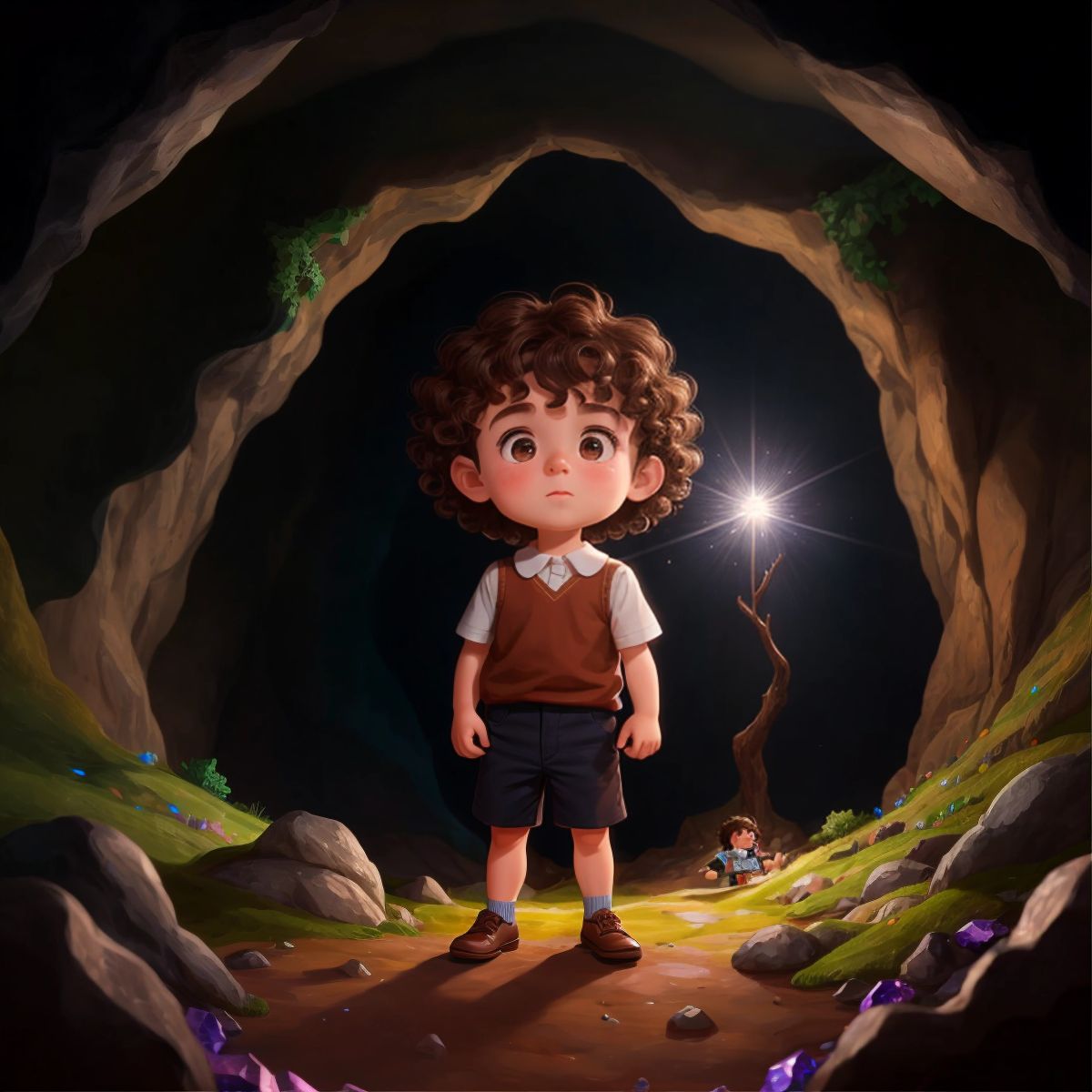 Illustration 4: Timmy standing in a cave filled with sparkling crystals
After a long hike, Timmy and Max stumbled upon a hidden cave. It was covered in vines and moss, blending seamlessly with the surrounding nature. Curiosity filled their hearts as they cautiously entered the cave. Inside, they discovered sparkling crystals that shimmered like stars. Timmy and Max couldn't believe their eyes!
4
Illustration 5: Timmy in an enchanted forest surrounded by colorful butterflies
As they continued their journey, Timmy and Max found themselves in an enchanted forest. The trees were tall and majestic, their branches forming a magical canopy overhead. Colorful butterflies fluttered around them, and tiny fairies danced in the sunlight. Timmy and Max felt like they had stepped into a fairy tale!
5
Illustration 6: Timmy walking with a friendly squirrel
In the heart of the enchanted forest, Timmy and Max encountered a friendly squirrel named Sammy. Sammy had a bushy tail and twinkling eyes. He offered to guide them to the next part of their adventure. With Sammy's help, they crossed a babbling brook and climbed a steep hill, never losing their spirit of exploration.
6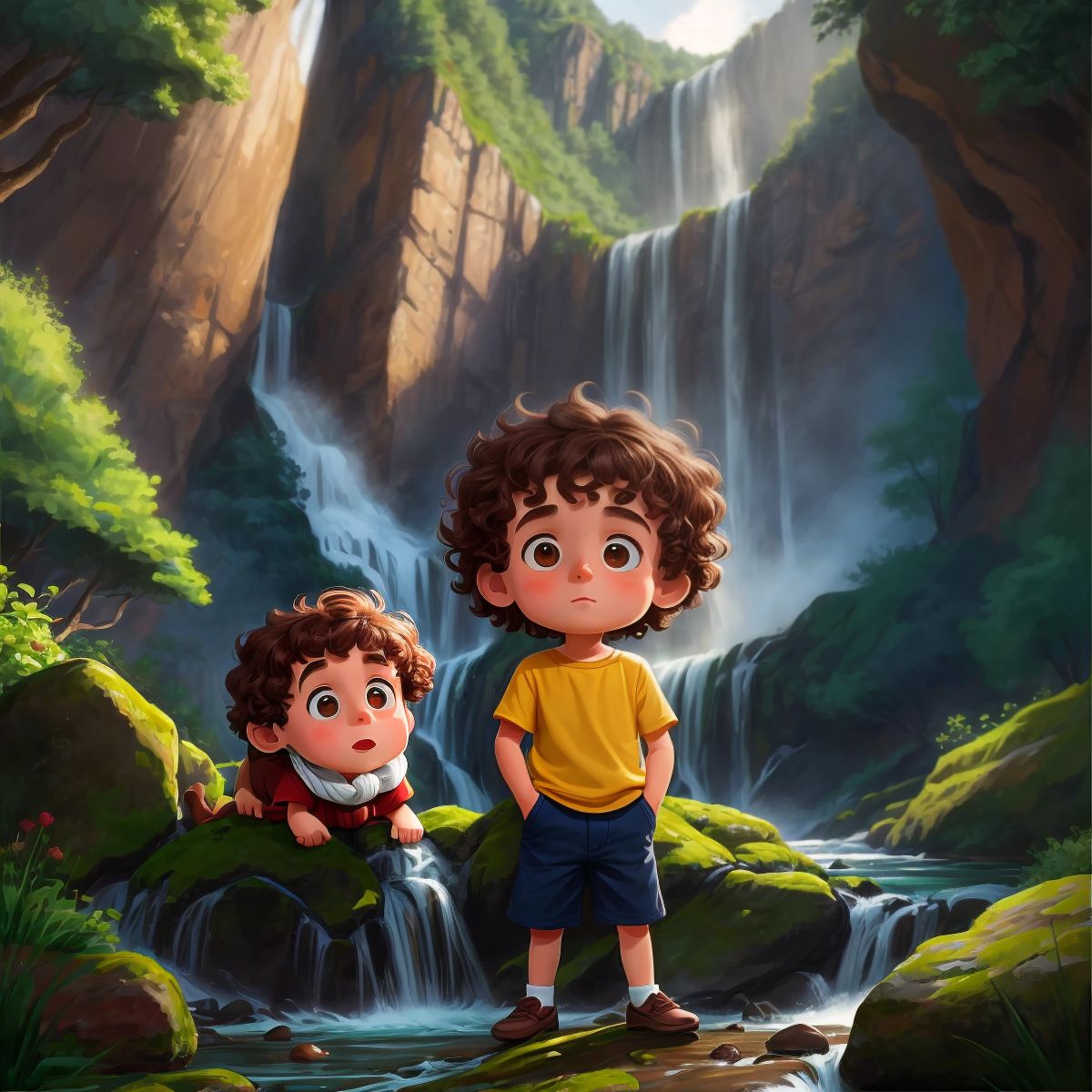 Illustration 7: Timmy and Max near a magnificent waterfall
After a long journey, Timmy, Max, and Sammy reached a breathtaking sight—a magnificent waterfall cascading down into a crystal-clear pool. The water sparkled like diamonds in the sunlight. Timmy and Max couldn't resist the temptation and dived into the refreshing pool, splashing and laughing with joy.
7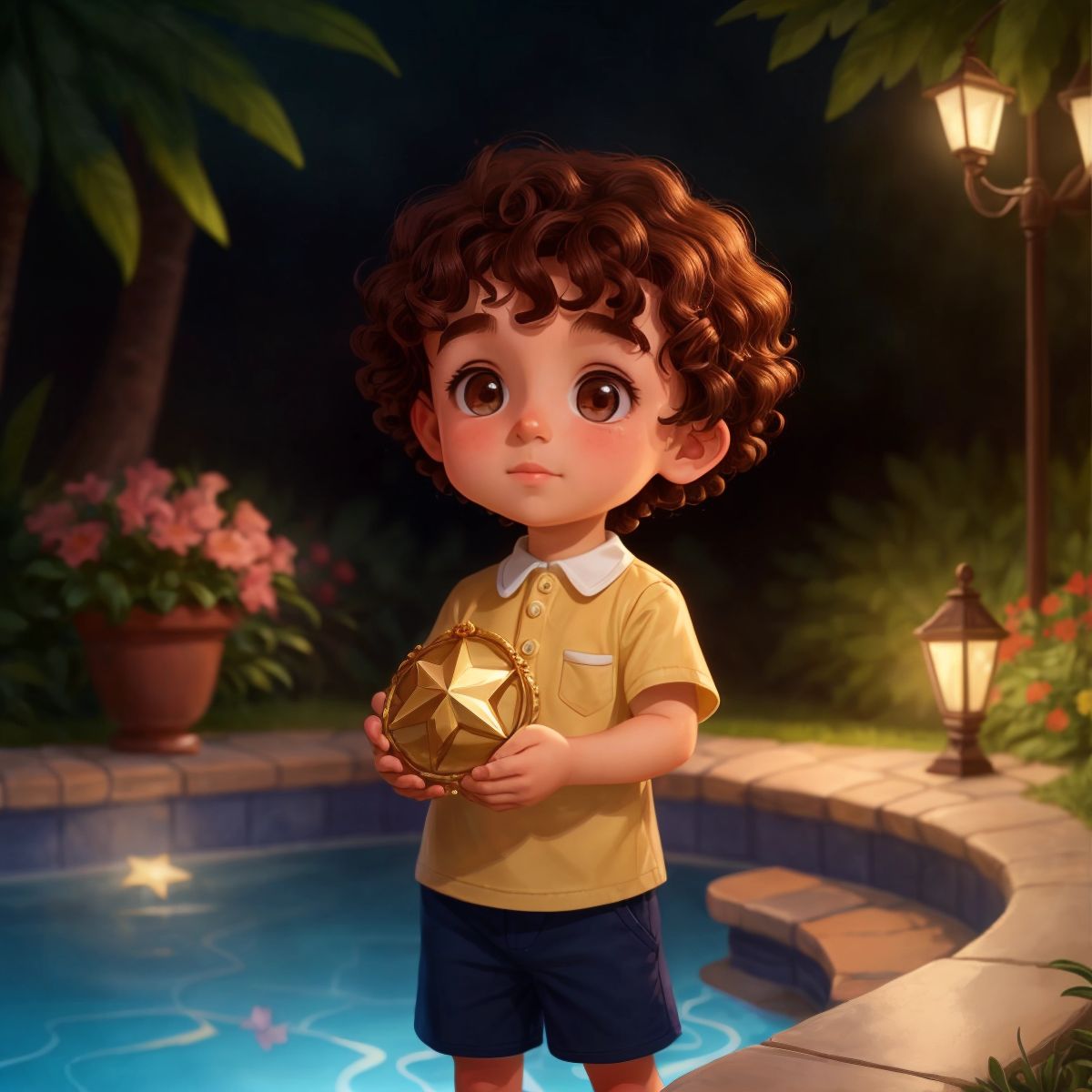 Illustration 8: Timmy holding a glimmering treasure
As they dried off, Timmy noticed something glimmering at the bottom of the pool. It was the long-lost treasure they had been searching for! Timmy and Max carefully retrieved it and marveled at its beauty. Their hearts were filled with a sense of accomplishment and gratitude for the incredible journey they had embarked on together.
8